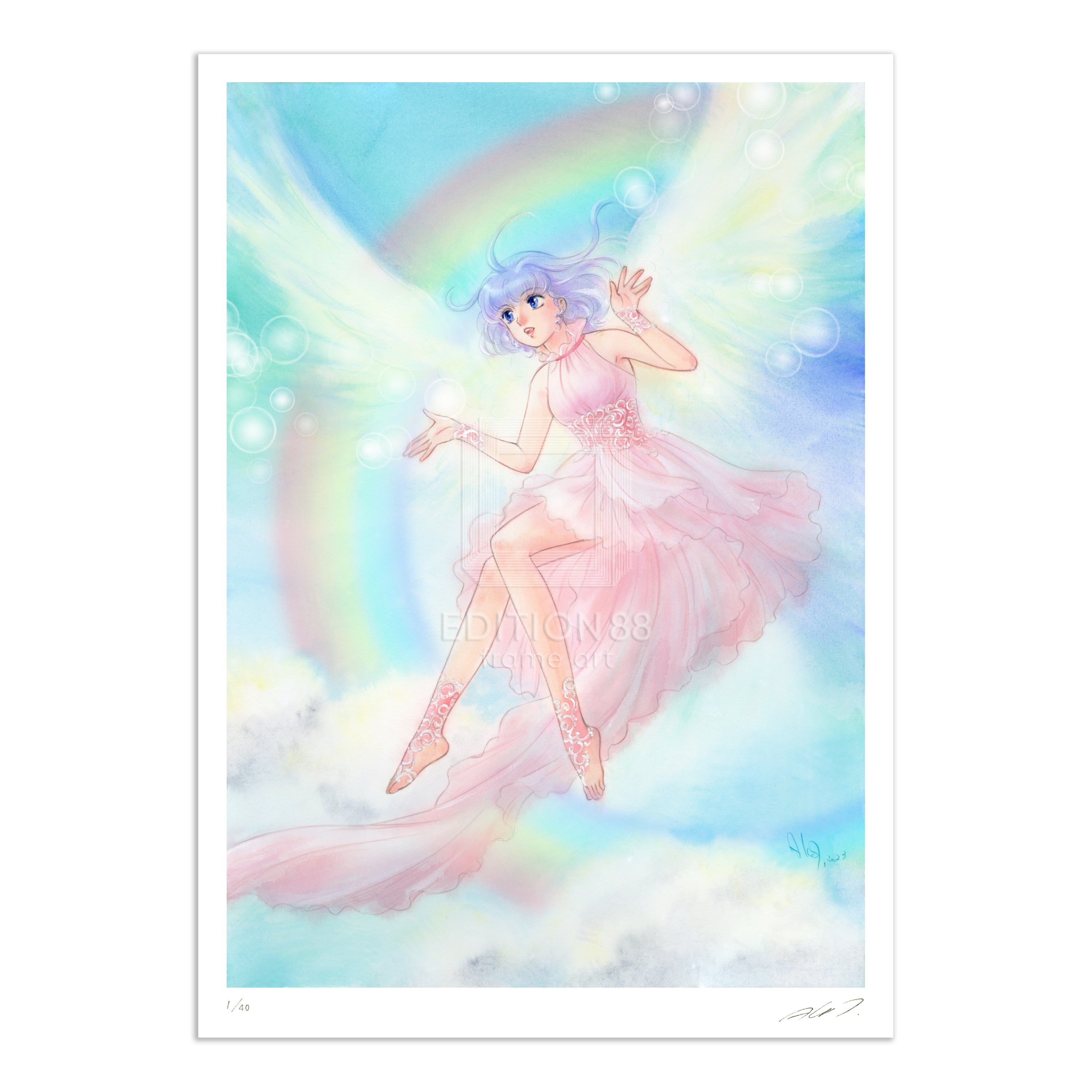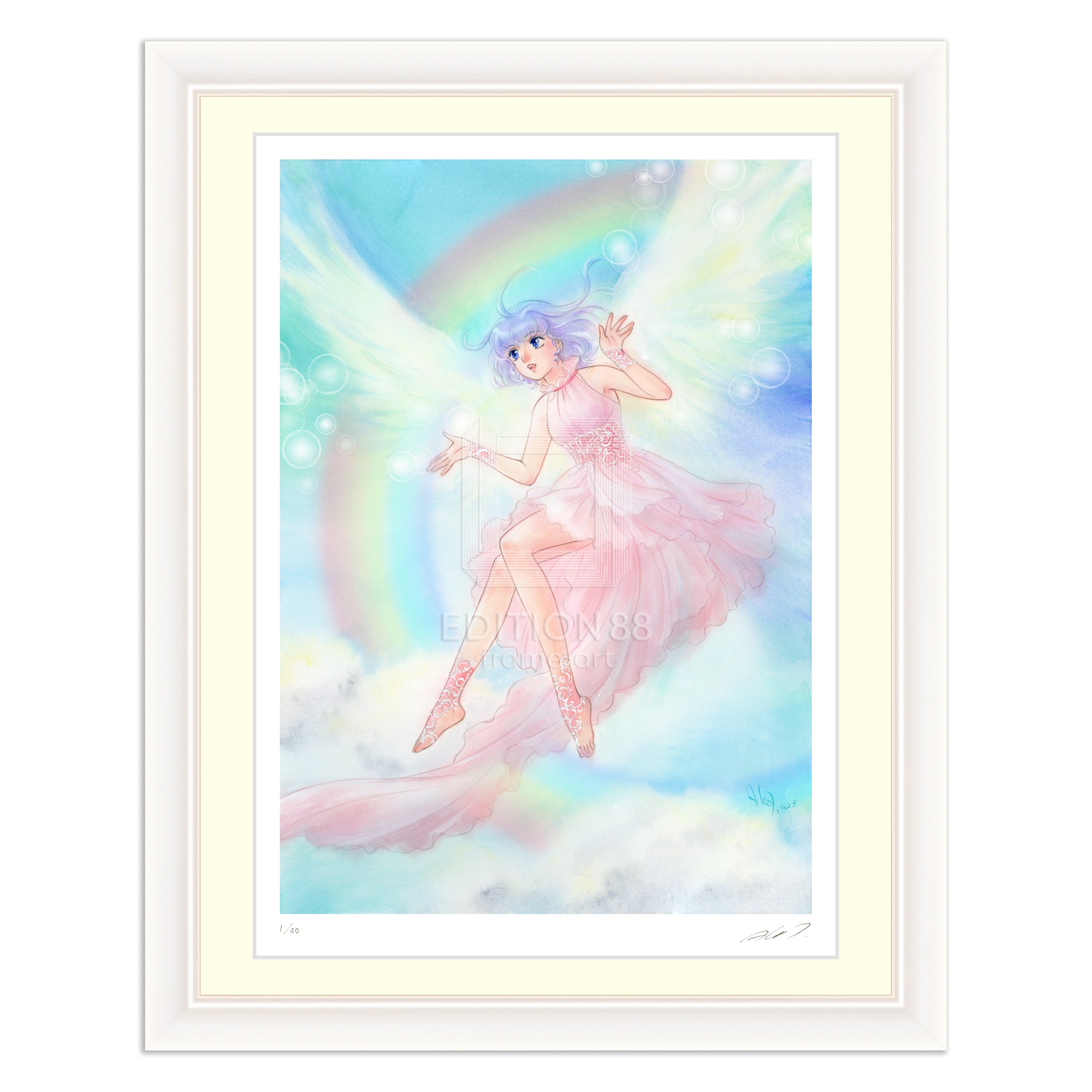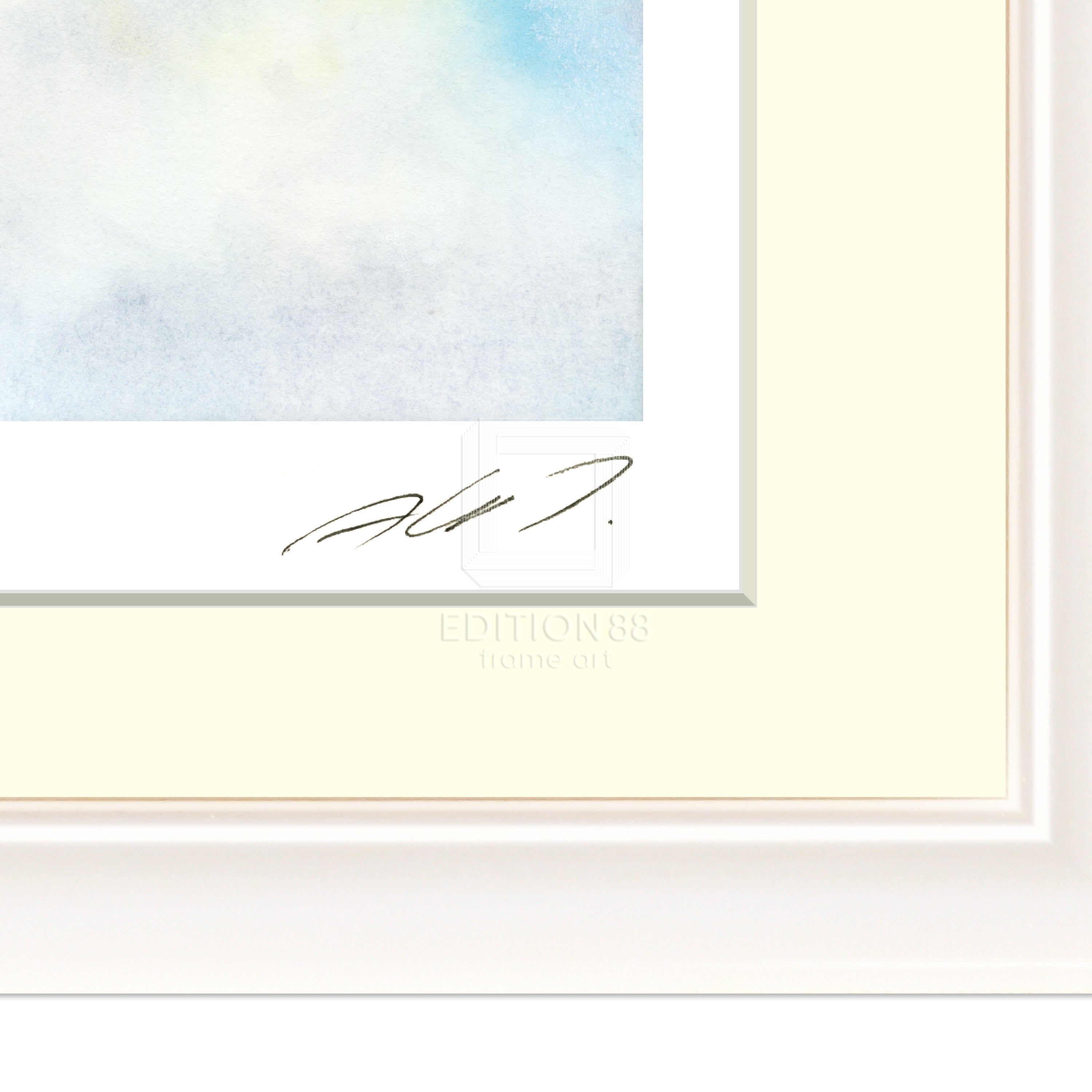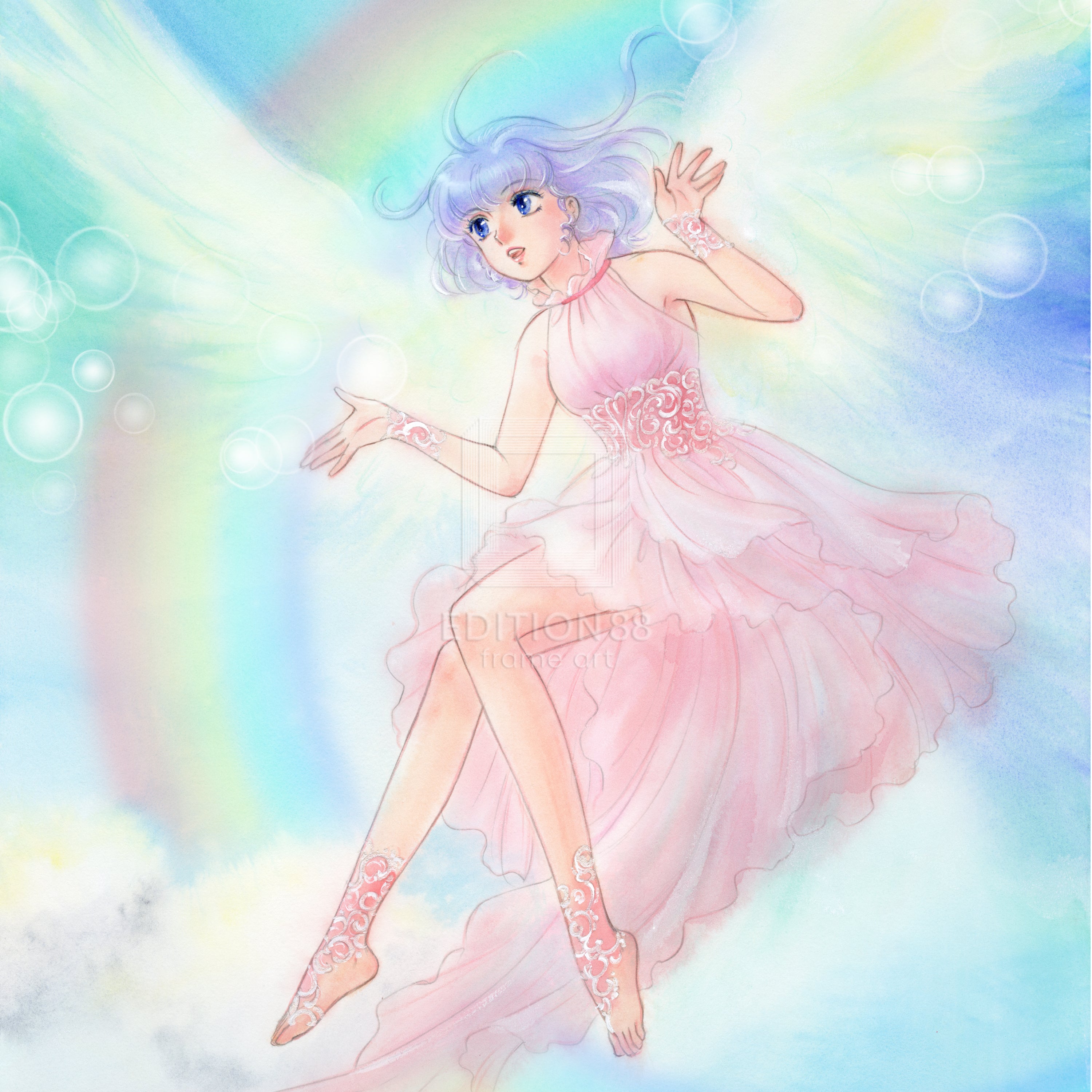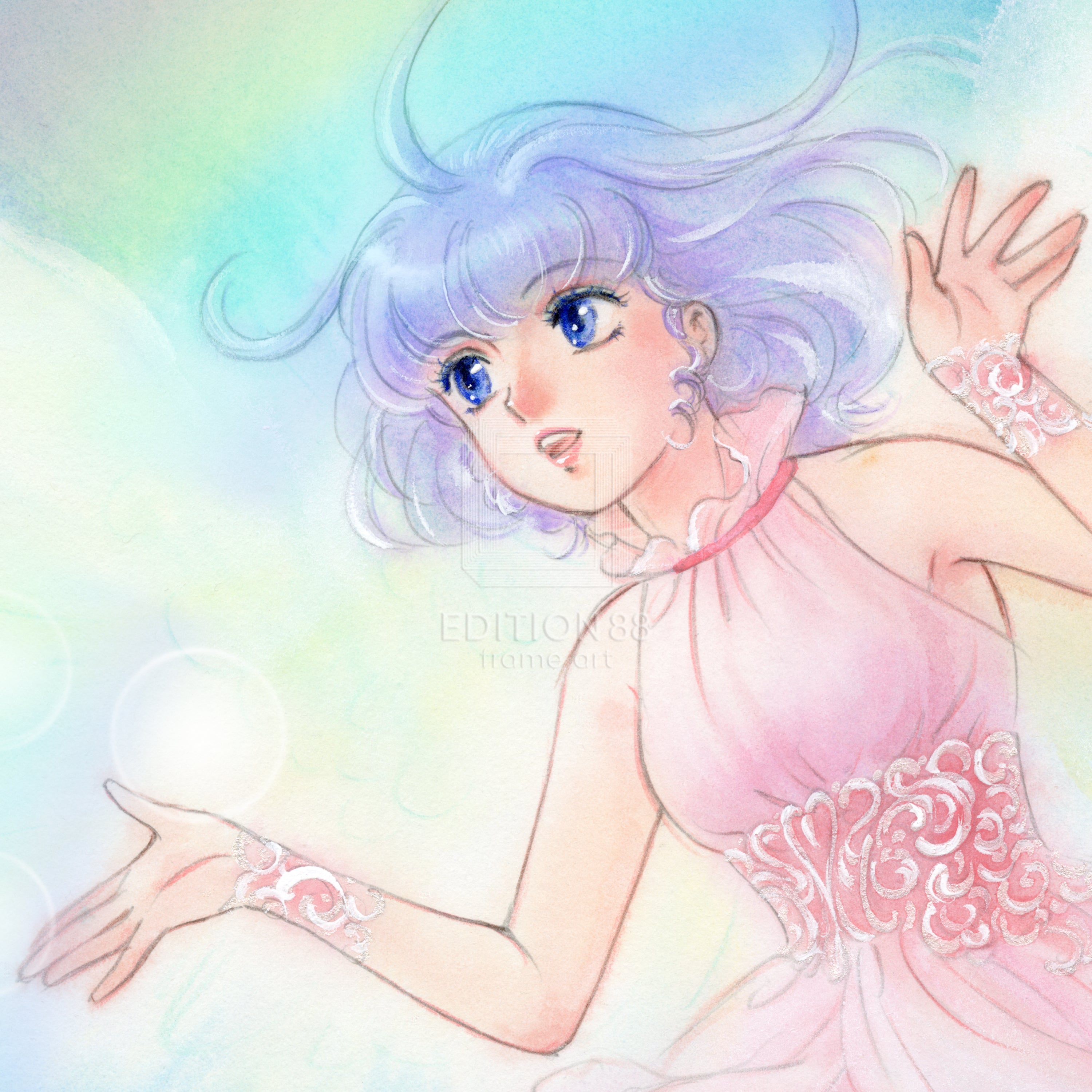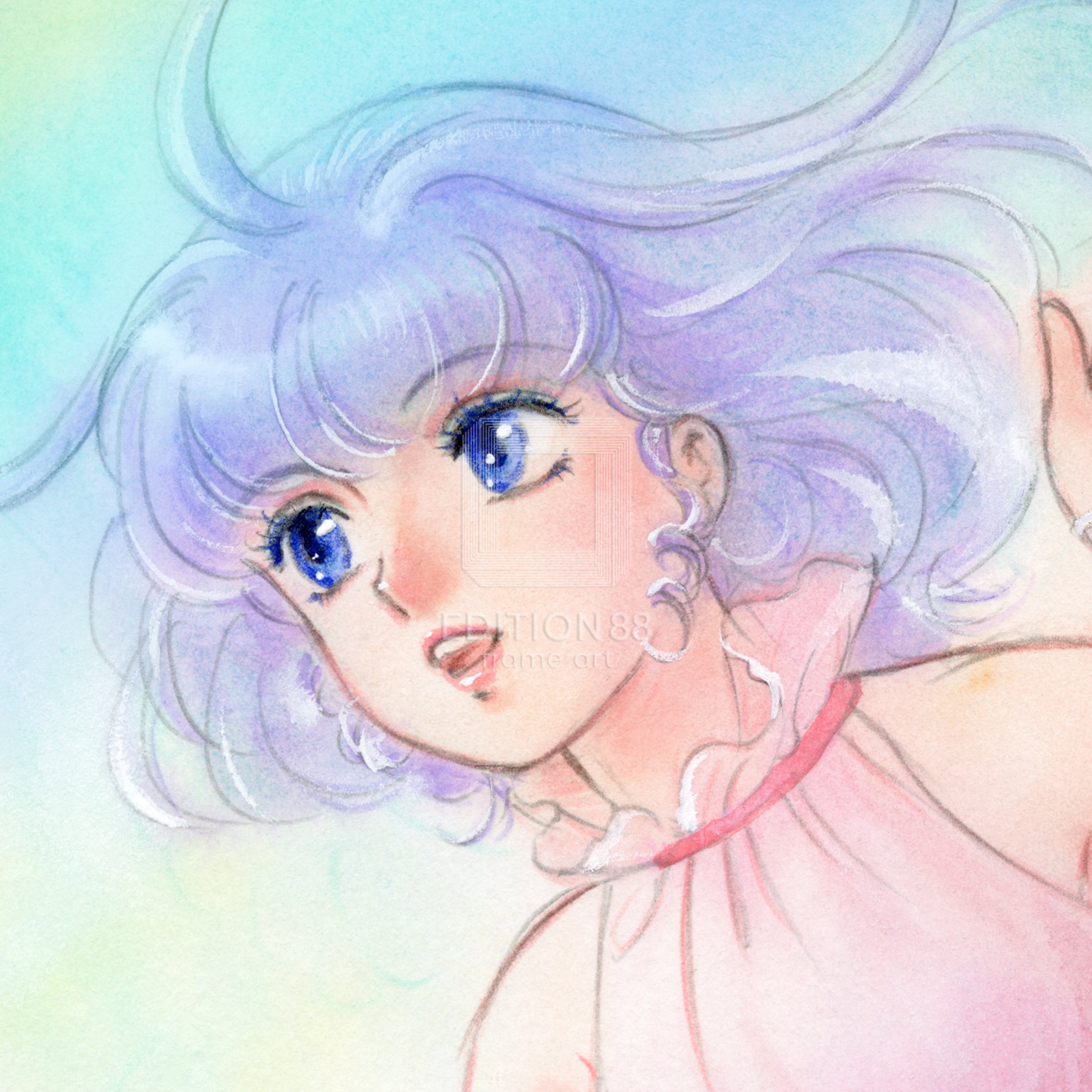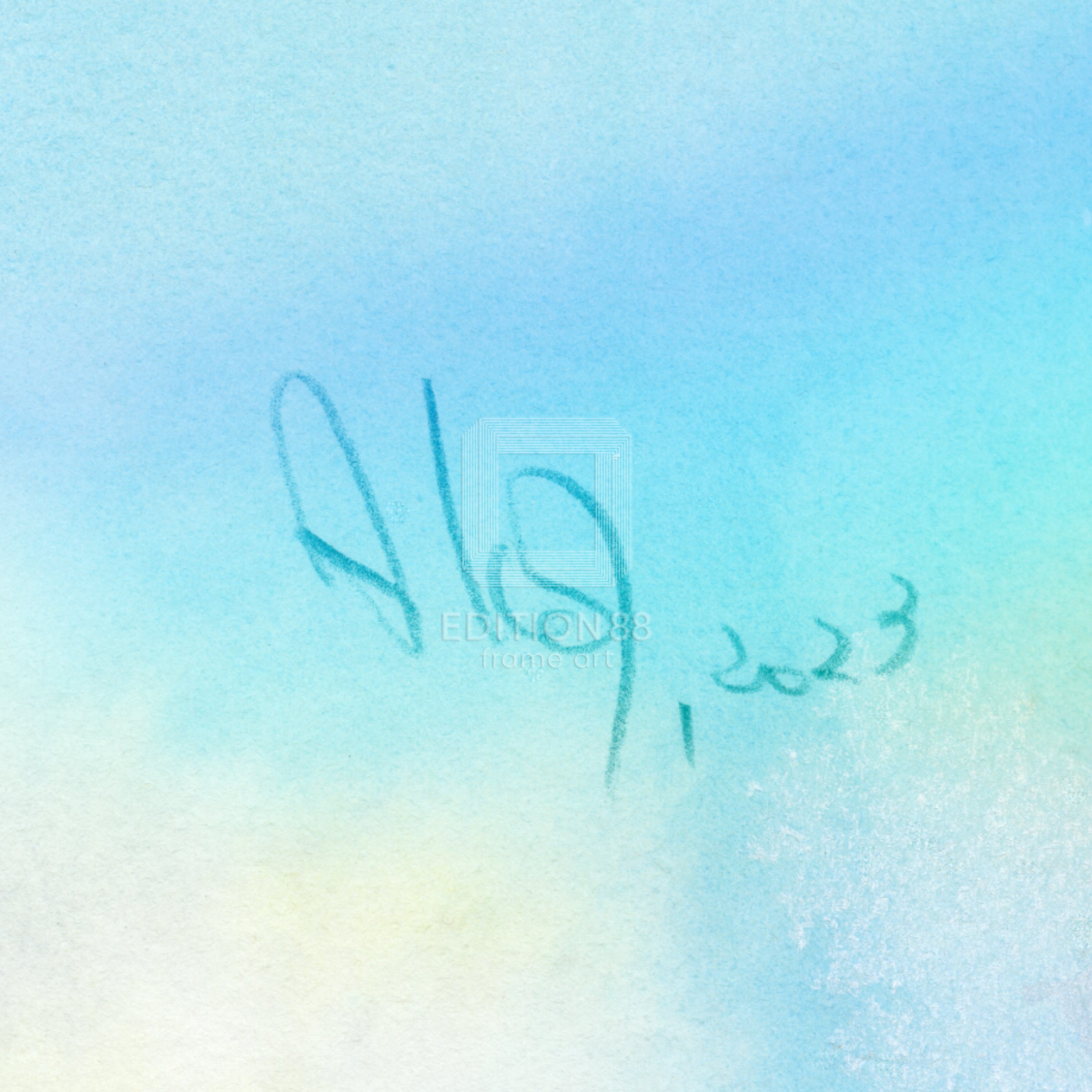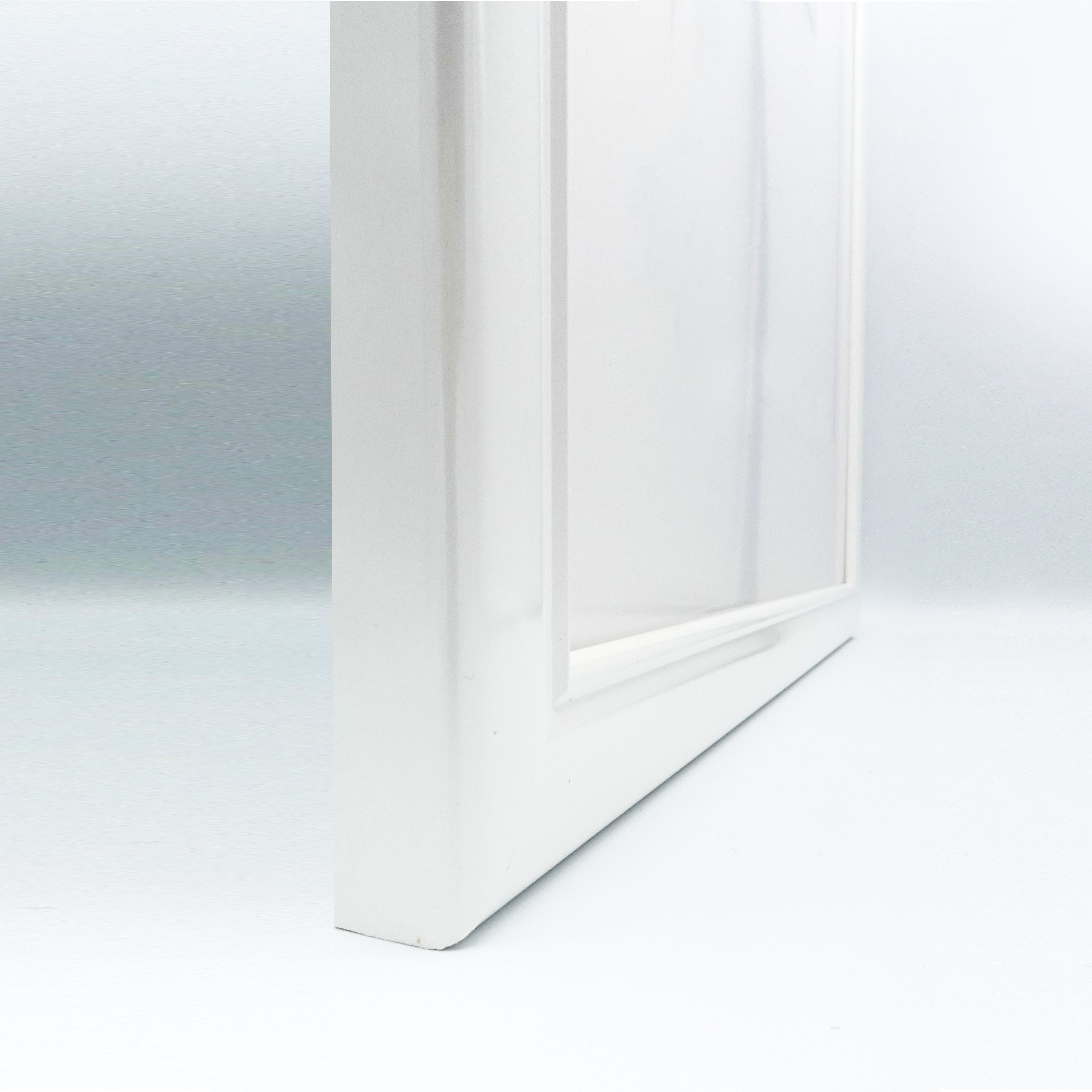 Magical Angel Creamy Mami, 88Graph 'Angelic Moment IX' / Akemi Takada
---
This art was created as the main visual drawn for "Angelic Moment Ⅸ" held at Tokyu Department Store, Kichijoji.
On the Original, from Akemi Takada
I painted this art with the image of Mami's singing voice spreading out, using a rainbow as a musical note.
I hope the viewers of this painting will feel happy.
On the Art Print, from EDITION88
The gestures and eyes of the angel floating in the soft light and their wide-open wings give a sense of openness and compassion. Also, the pink train dress, which extends all the way down to the toes, provides a sense of calm and security. Her silky, translucent hair has been perfectly replicated with a subdued coloring that matches the original image.

One of the charms of Akemi Takada's work is the softness of the overall design and the intricate decorative patterns. The Art Nouveau patterns on the wrists and waist of the dress create a graceful and brilliant glow.

Her eyes are as bright as blue diamonds, and may it's charm -- eternal happiness, reach all of the artist's fans.
Definitely you would feel the magical blessing depicted by the artist through this 88 Graph.

●Hand-signed by Akemi Takada
●Limited edition of 40
●Medium: 88 Graph (Giclée on fine art paper)
●Pearl White Frame  (Resin, UV Resistant Acrylic) / Unframed
●Size
 ▸Image size 418 x 295mm / 16.46 x 11.61inch
 ▸Sheet size 463 x 325mm / 18.23 x 12.80inch
 ▸Frame size 559 x 444 x 21mm / 22 x 17.48 x 0.83inch
●Officially licensed by Pierrot Co.,Ltd.
●Manufactured by EDITION88
●Certificate of Authenticity

Please choose 'Frame' or 'Unframed'.
SHIPPING DATE: Within 2 months after receiving your order
Important Notice
●Since this product is made to order, please allow a certain amount of time for shipping. 
●Our products are shipped from Japan and may be subject to customs duties, import taxes, customs fees, etc. in the destination country. EDITION88 DOES NOT collect those fees directly and therefore those are not included in your total amount due.  Please read our policies before placing your order.
Choose options