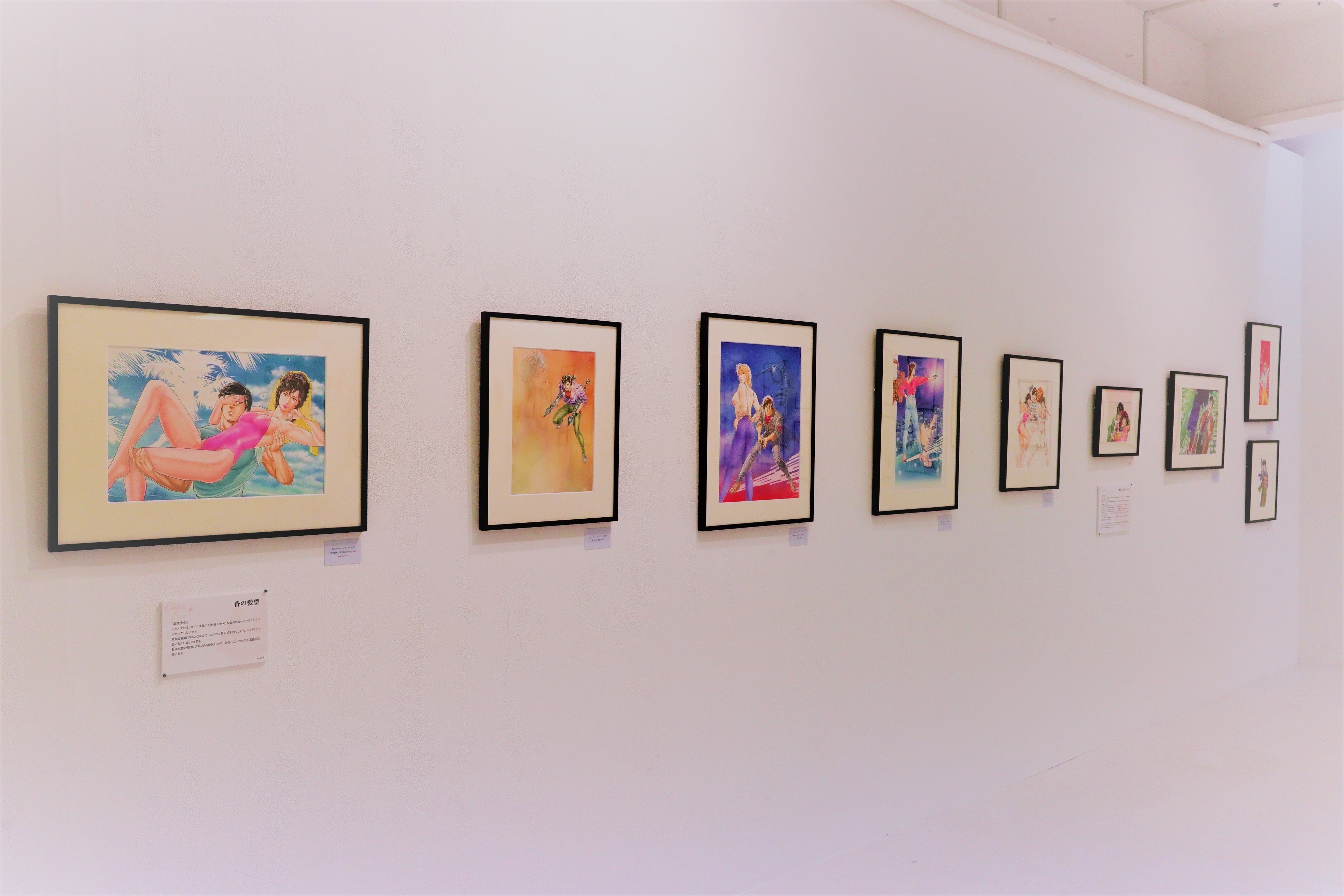 EXHIBITION
We have organized over 200 exhibitions since 2009 of more than 30 artists involved in Japanese anime, manga, and video games. In May 2022, we held "Cat's Eye 40th Anniversary Original Art Exhibit: And to City Hunter" in Tokyo, which was the largest exhibition of our company with approximately 350 original drawings. Since our exhibitions are currently limited to Japan, we would like to regularly post information about our exhibitions through this website for those customers who are unable to visit our exhibitions.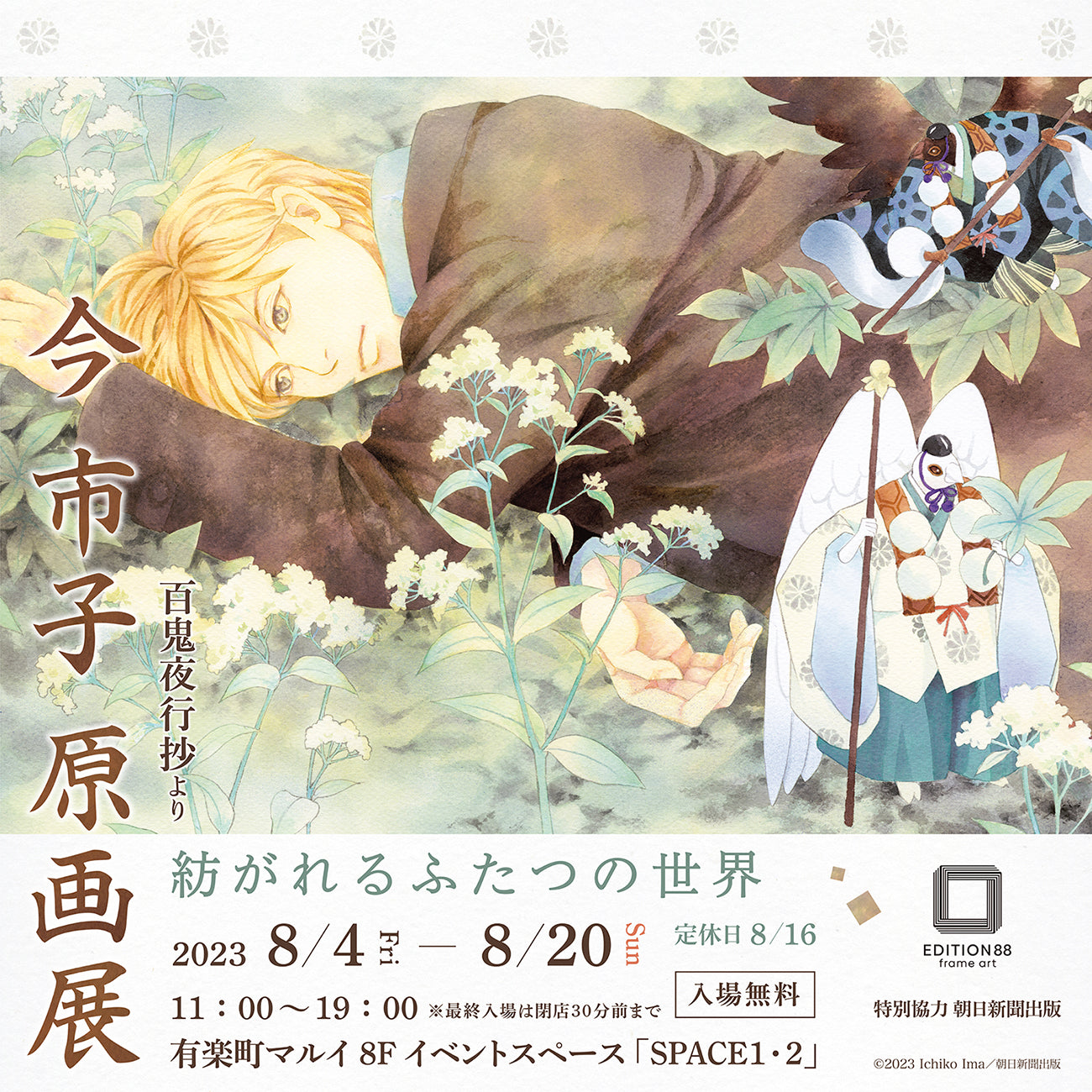 Aug 4 - Aug 20, 2023 Yurakucho, Tokyo
Ichiko Ima Art Exhibit: hyakkiyakosho
Characterized by its literary style, elegant colors, and delicate and emotional depiction, "Hyakki Yagyosho" has been serialized since 1995 and continues to attract many readers to this day.

This exhibition features a total of 60 works, including rare handwritten color illustrations and manga manuscripts, which can be enjoyed free of charge.

We hope you would enjoy the ephemeral yet beautiful world that connects the everyday and the extraordinary through this exhibition.

Location: Tokyo Yurakucho Marui 8F, event space SPACE1 & 2 (Tokyo)
Period: August 4 (Fri) - 20 (Sun), 2023 *Closed on August 16
Hours: 11:00-19:00 (last admission 30 minutes before closing)
* Admission free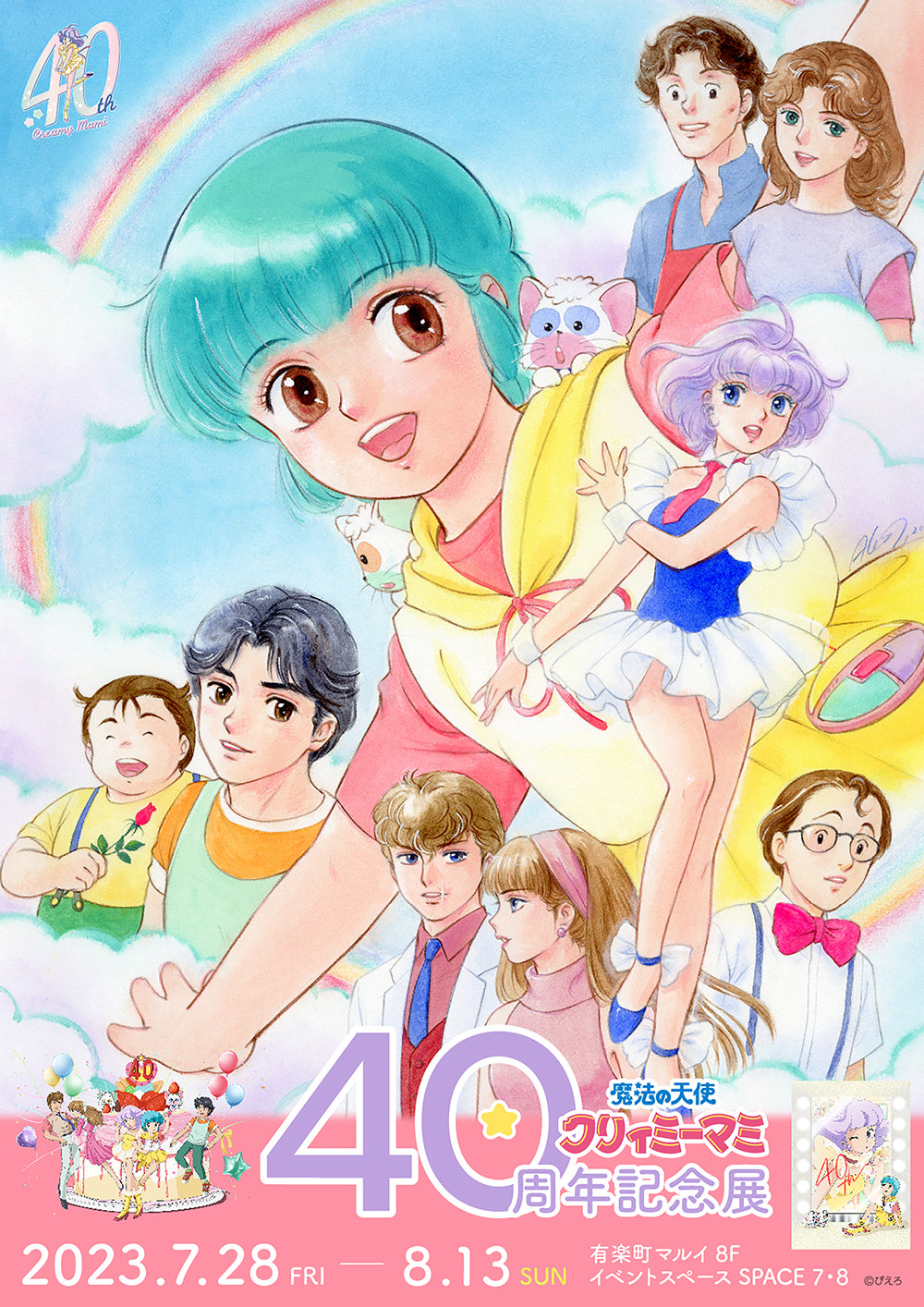 TOKYO / OSAKA
Magical Angel Creamy Mami 40th anniversary exhibition
Let's dive into the world of Creamy Mami with behind-the-scenes materials of the animation and beautiful artwork by Akemi Takada.

In celebration of the 40th anniversary, the exhibition will feature more than 200 items including three newly drawn illustrations, anime-related materials, and original drawings by Akemi Takada.

Don't miss out on discovering the charm of Creamy Mami!

TOKYO
Period: July 28 (Fri) - August 13 (Sun), 2023
Location: Yurakucho Marui, 8th Floor, Event Space, SPACE 7 & 8
Opening hours: 11:00-19:00 (last admission by 18:30)

OSAKA
Period: October 27, 2023 (Fri) ~ November 12, 2023 (Sun)
Venue: Namba Marui, 5th Floor, Event Space
read more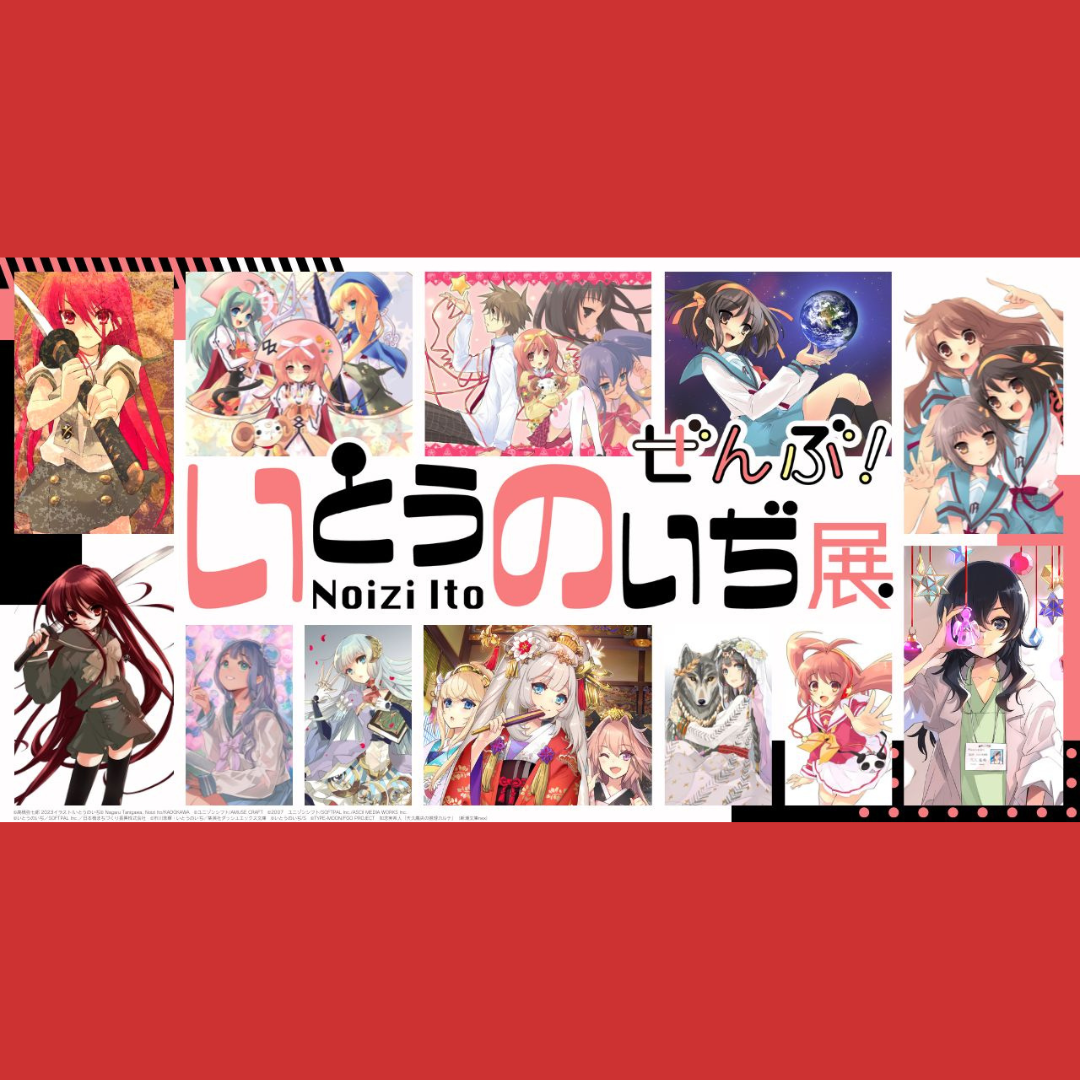 HYOGO / TOKYO
NOIZI ITO Art Exhibition
HYOGO
Period: July 15 - Sep 3, 2023
Venue : Kakogawa Sogo Bunka Center, Hyogo

TOKYO
Period: Nov 14 - 26, 2023
Venue: Design Festa Gallery, Harajuku
(Address: 3-20-18, Jingumae, Shibuya, Tokyo)
The exhibition will be the largest ever to showcase more than 200 illustrations drawn by Noizi Ito, including "Shakugan no Shana", which celebrates its 20th anniversary in 2023, the popular light novel "Haruhi Suzumiya series", which has sold over 20 million copies worldwide, and "Nanatsuiro Drops", the first game series she created to be adapted as an anime.
read more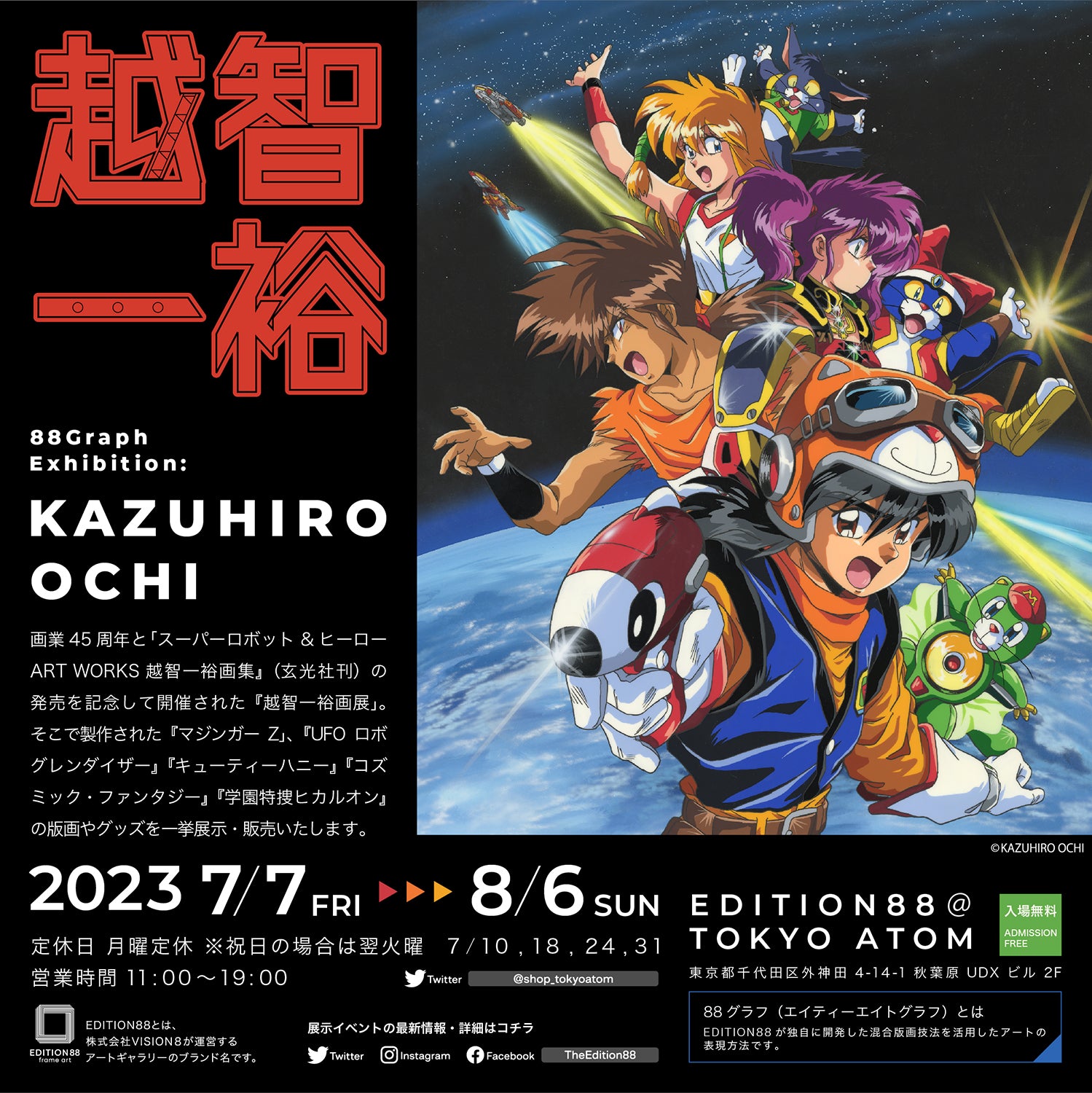 July 7 - Aug 6, 2023 Akihabara, TOkyo
88Graph exhibition: Kazuhiro Ochi
In July 2023, Kazuhiro Ochi celebrated his 45-year career as an animator. In 2022, his first art collection book was published, further expanding his presence in the art world.

This exhibition will showcase and sell 88Graph (art print) from his past works such as "Mazinger Z," "UFO Grendizer," "Cutie Honey," "Cosmic Fantasy," and "Gakuen Tokusou Hikaruon." Additionally, rare animation cels of "Cosmic Fantasy" will also be on sale.

Location: Edition88@Tokyo Atom, Akihabara UDX building 2F, Tokyo.
Period: July, 7 (Fri) - Aug, 6 (Sun), 2023 *Closed on July, 10, 18, 24 and 31.
Hours: 11:00-19:00
* Admission free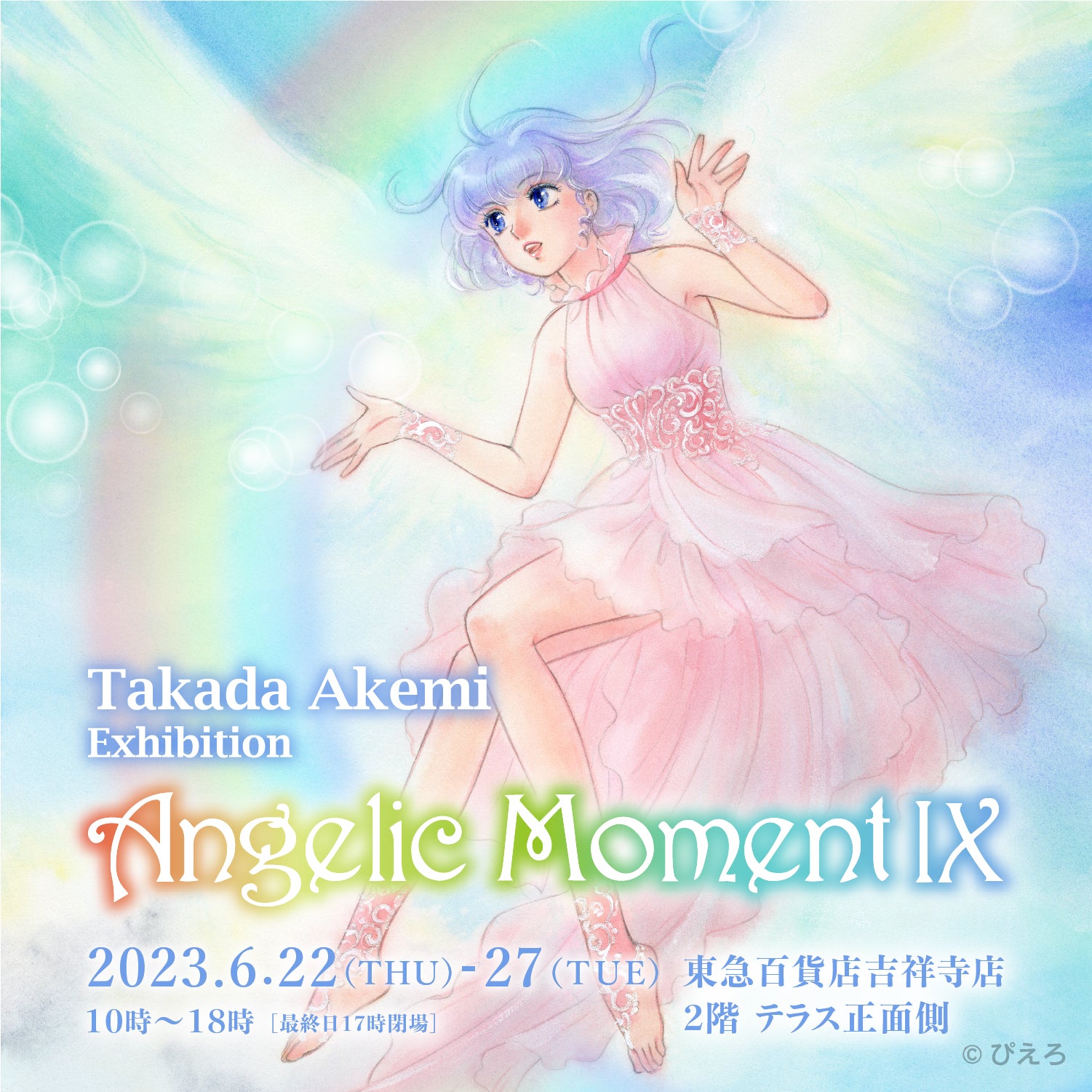 JUNE 22 - JUNE 27, 2023 KICHIJOJI, TOKYO
Akemi Takada Exhibition, Angelic moment Ⅸ
This exhibition introduces the works of Akemi Takada, an illustrator who is active as an anime character designer.
Rare originals including "Magical Angel Creamy Mami" will be exhibited and sold, as well as 88Graphs (art prints) and other goods.

Location: Tokyu Department Store, Kichijoji
(2-3-1 Kichijoji Honcho, Musashino-shi, Tokyo 180-8519)

Hours: 10:00-18:00 (Last day: until 17:00)
* Admission free
read more
EVENT REPORT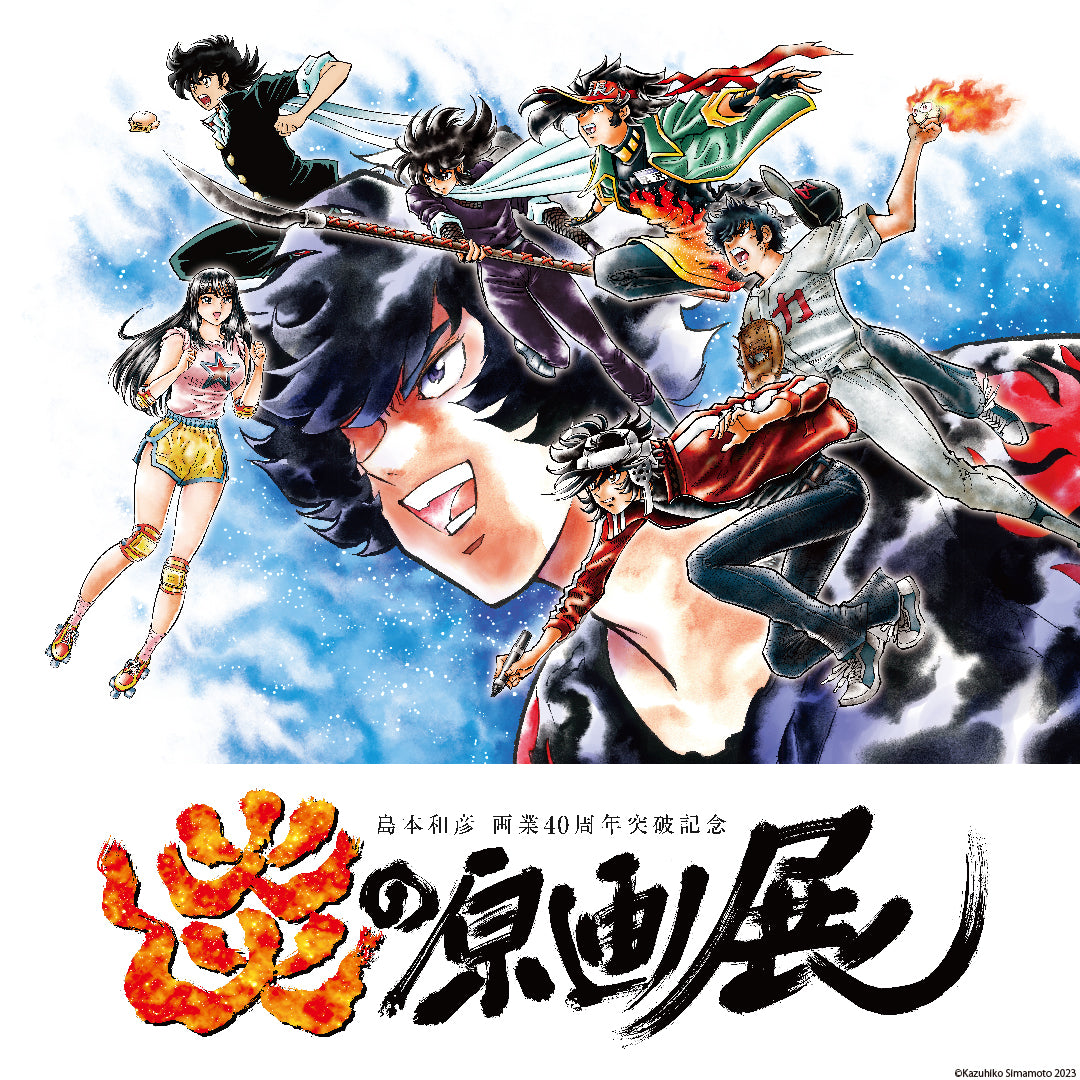 Apr 28 - May 14, 2023 Yurakucho, Tokyo
Kazuhiko Shimamoto art exhibition -FLAME-
We are pleased to present the art exhibition to commemorate the 40th anniversary of the debut of Kazuhiko Shimamoto, a manga artist with hot blood and soul.

More than 100 original drawings, including rare color manuscripts, manga manuscripts, and rough sketches, will be exhibited from his debut work "Hissatsu no Tenkōsei" to his latest work "Aoi Honō".
Hours:11:00~20:00 
Location:  Yurakucho Marui
event report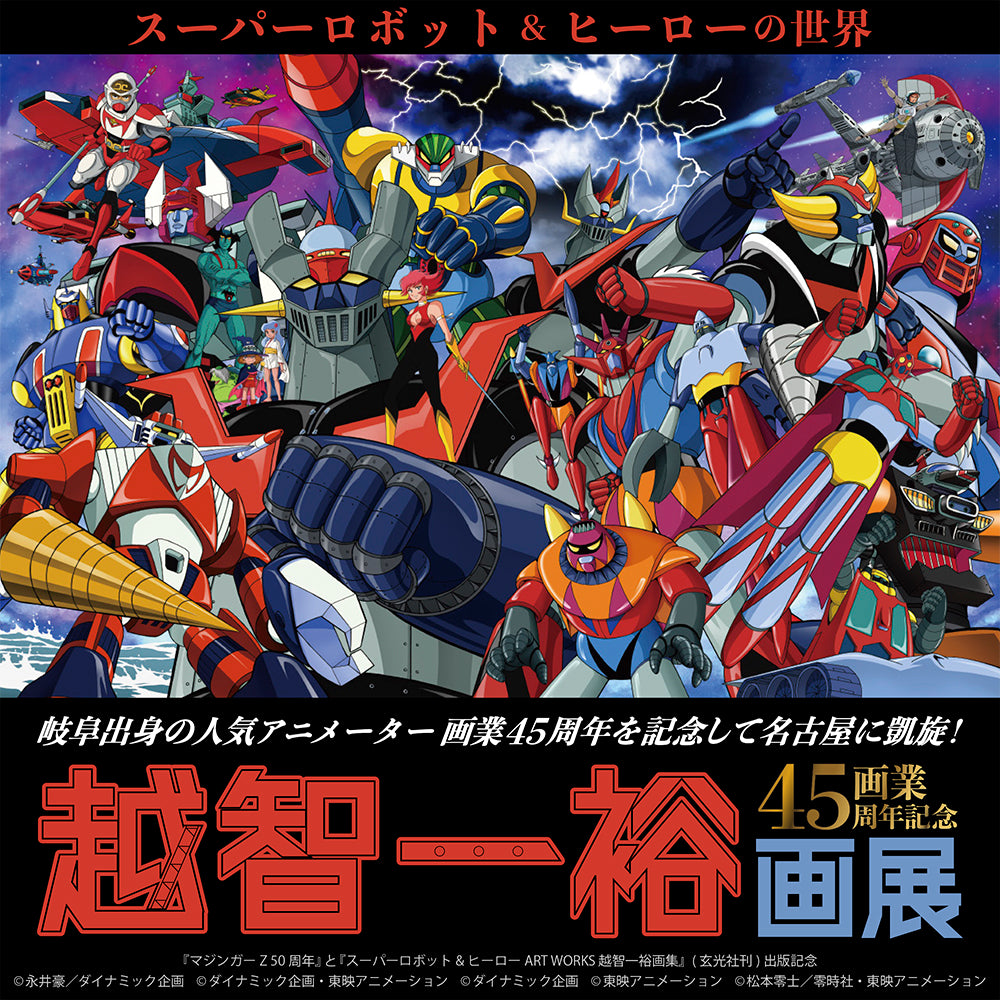 March 21- April 5, 2023 nagoya, aichi
the world of super robots & heroes: Kazuhiro Ochi art exhibition
event report
interview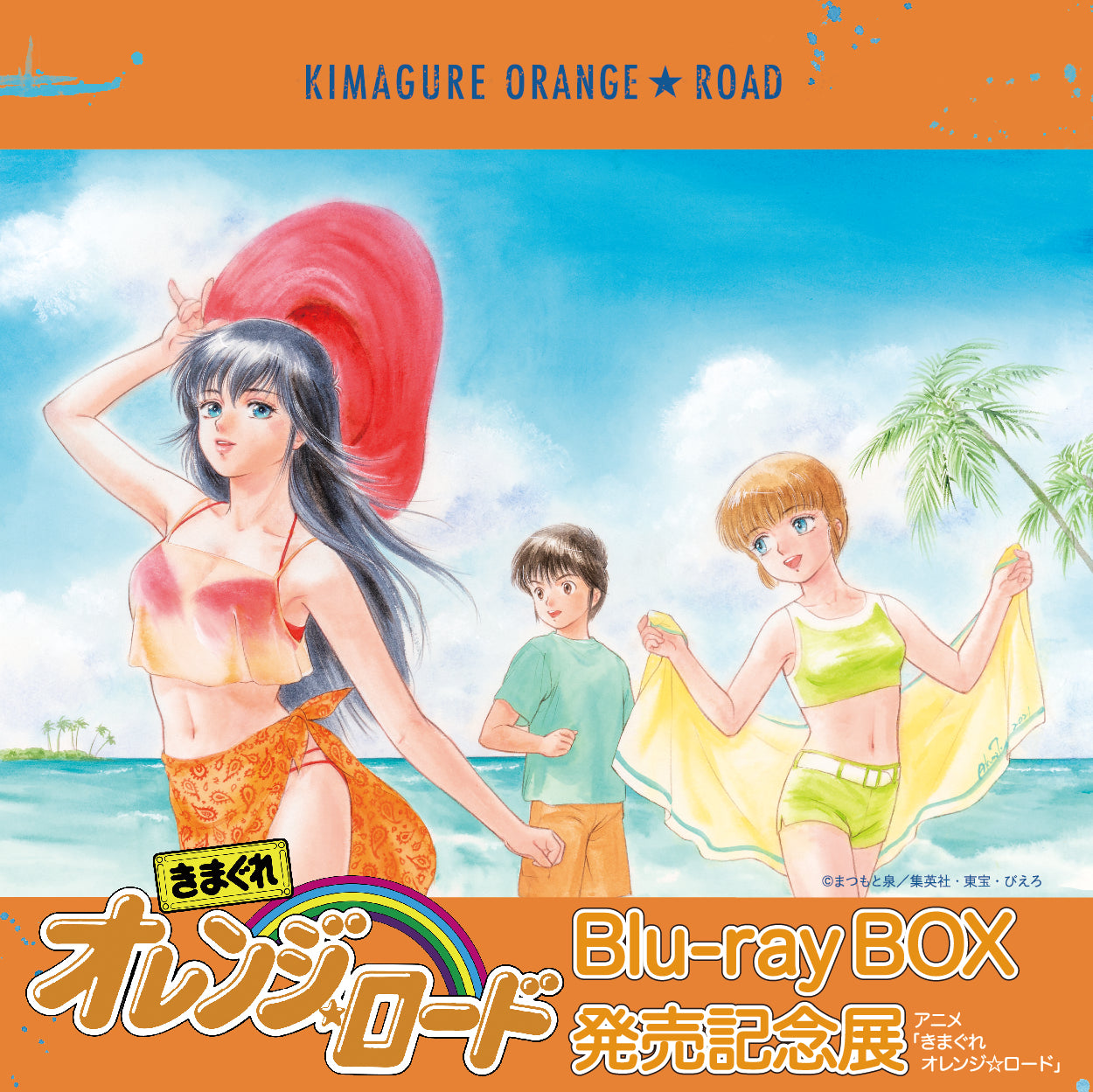 JUNE 3 TO 12, 2022 YOKOHAMA, KANAGAWA
KIMAGURE ORANGE ROAD ANIME BLU-RAY BOX RELEASE COMMEMORATION EXHIBIT
event report