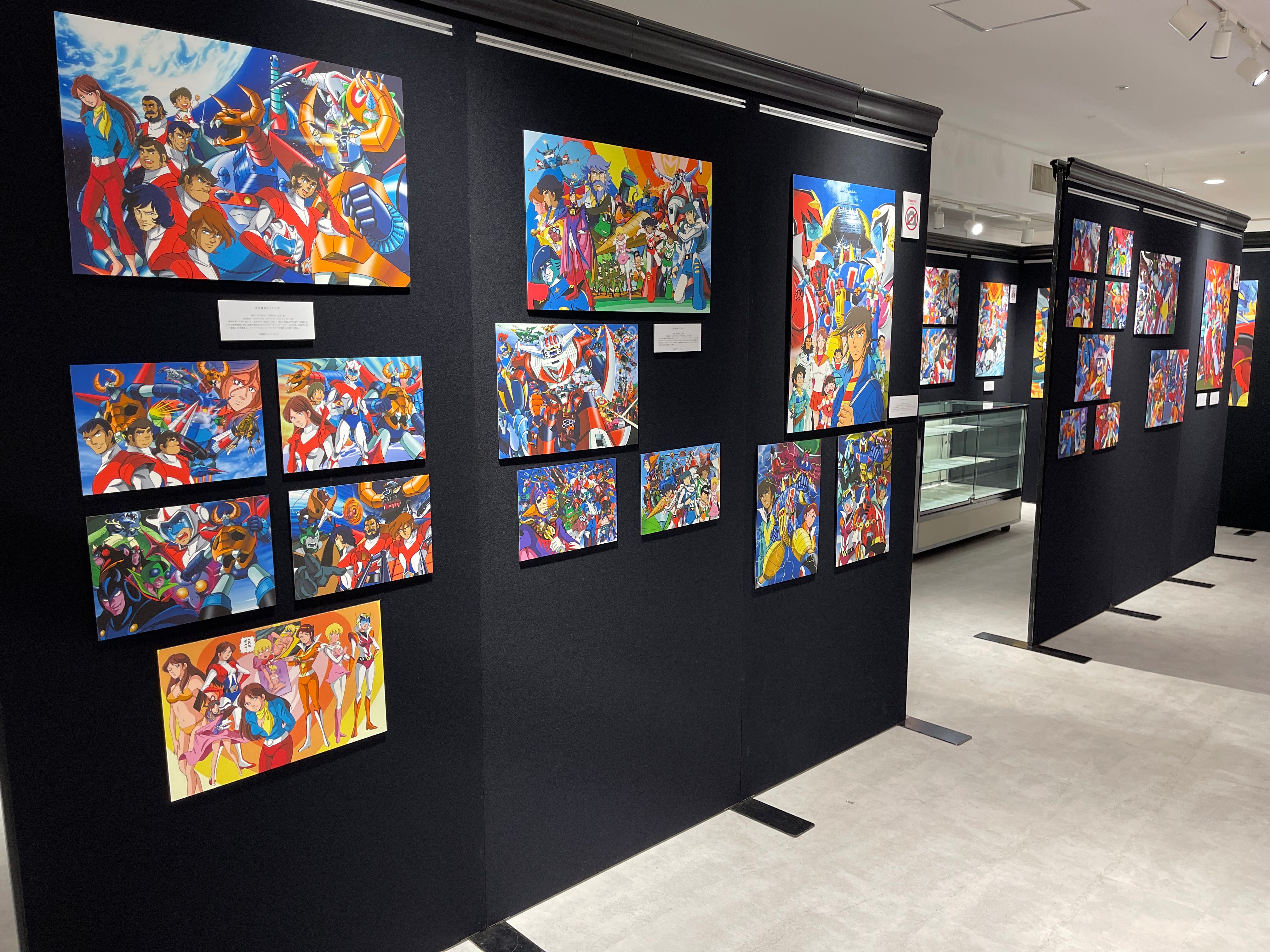 The world of Super Robots & Heroes: Kazuhiro Ochi Art Exhibition
 EVENT REPORT
To celebrate the 50th Anniversary of Mazinger Z and the publicaiton of Super Robots & Heroes: Kazuhiro Ochi art book, an illustrator/animator Kazuhiro Ochi's first art exhibition was held at Shinjuku, Tokyo.
Period: September 15 – 26, 2022
Location :8F Event Space, Maruimen, 5-16-4 Shinjuku, Shinjuku-ku, Tokyo
A standing statue of Mazinger Z was displayed at the entrance of the exhibition. The life-size Mazinger Z is very powerful!
More than 100 illustrations created by Kazuhiro Ochi including Mazinger Z, Devilman and UFO Robot Grendizer for which a new project has been announced, were on display. With oversized panels, it was truly a dynamic space!
This is the Soul of Chogokin D.C. series (BANDAI SPIRITS), which he has been working on as a general supervisor and the drawing of the package illustrations as well.

New product, GX-105 Maginger Z -KAKUMEI SHINKA-, with a diorama were also on display.  Those who have Chogokin back then may be surprised at the difference from new one.
It is celluloid pictures of the PC Engine game "Cosmic Fantasy". Looking at them brings back memories of playing the game. The game for switch will be released on December 15, 2022.
This is Campus Special Investigator Hikaruon, which he directed and drew character designs. The celluloid pictures and the related goods were on display.
This is the art print of Campus Special Investigator Hikaruon signed by Kazuhiro Ochi in a limited edition.  This art print uses a special paper with silver deposited on the surface of the paper, which gives it a metallic texture.
His line drawings were also displayed. It is interesting to compare them with color illustrations to see the differences.
These art prints created by EDITION88 for this exhibition are made to special specifications using bamboo washi paper and metal plates. Each piece is handcrafted by artisans, so the textures and patterns are one-of-a-kind.
Each art book sold at the exhibition was hand signed by Kazuhiro Ochi.
©永井豪/ダイナミック企画
©ダイナミック企画・東映アニメーション
©ダイナミック企画
©東映アニメーション
©松本零士/零時社・東映アニメーション
©AICライツ/C.MOON
©KAZUHIRO OCHI