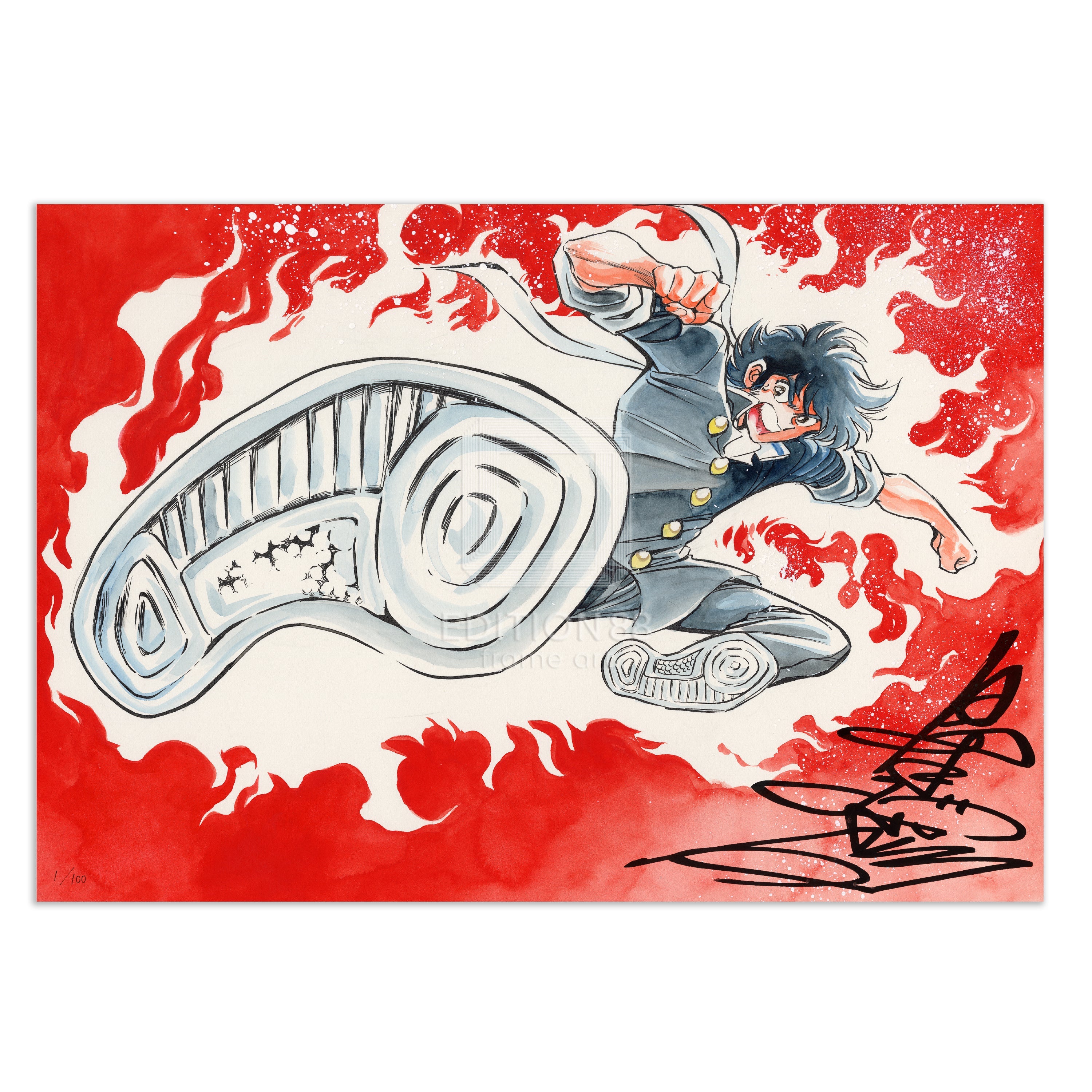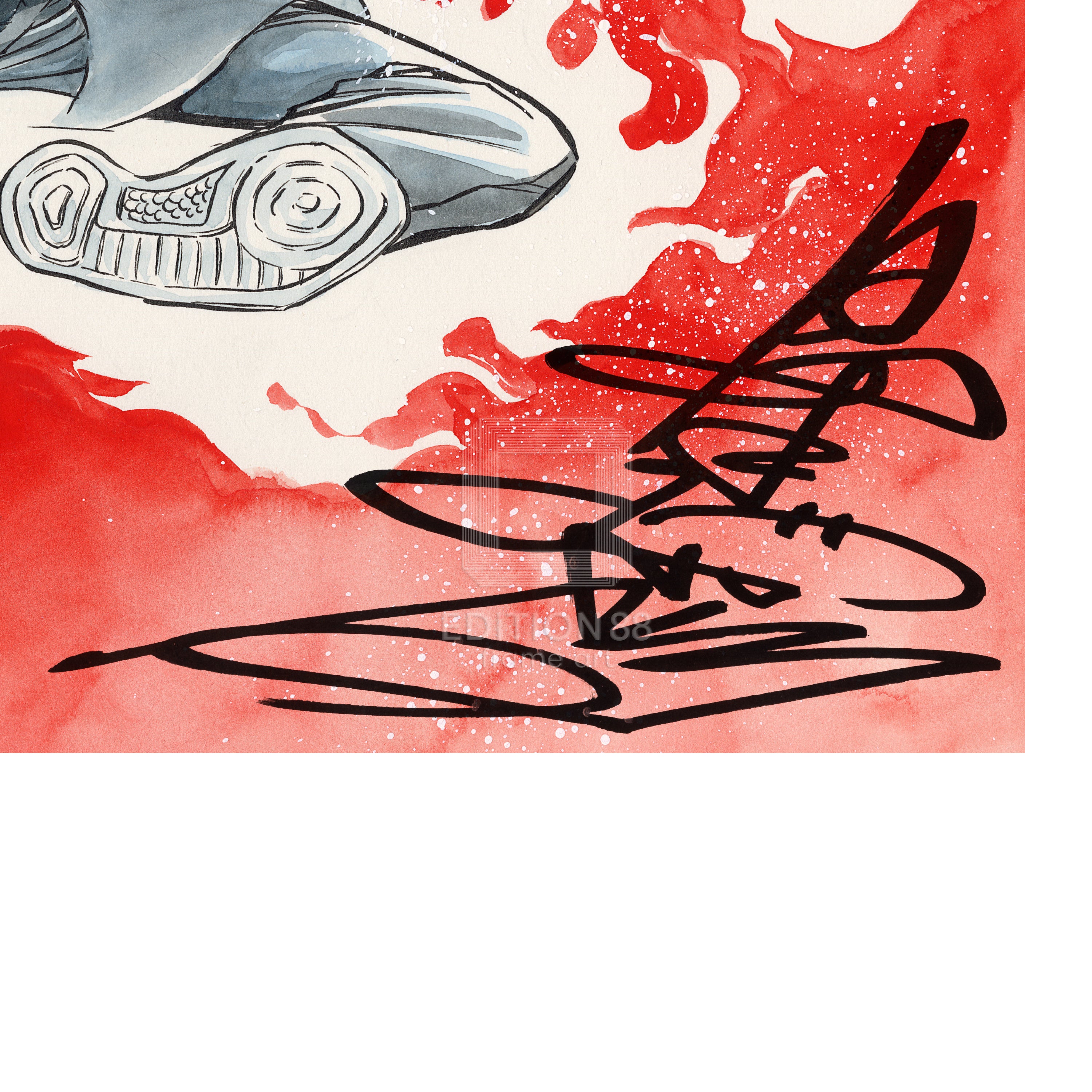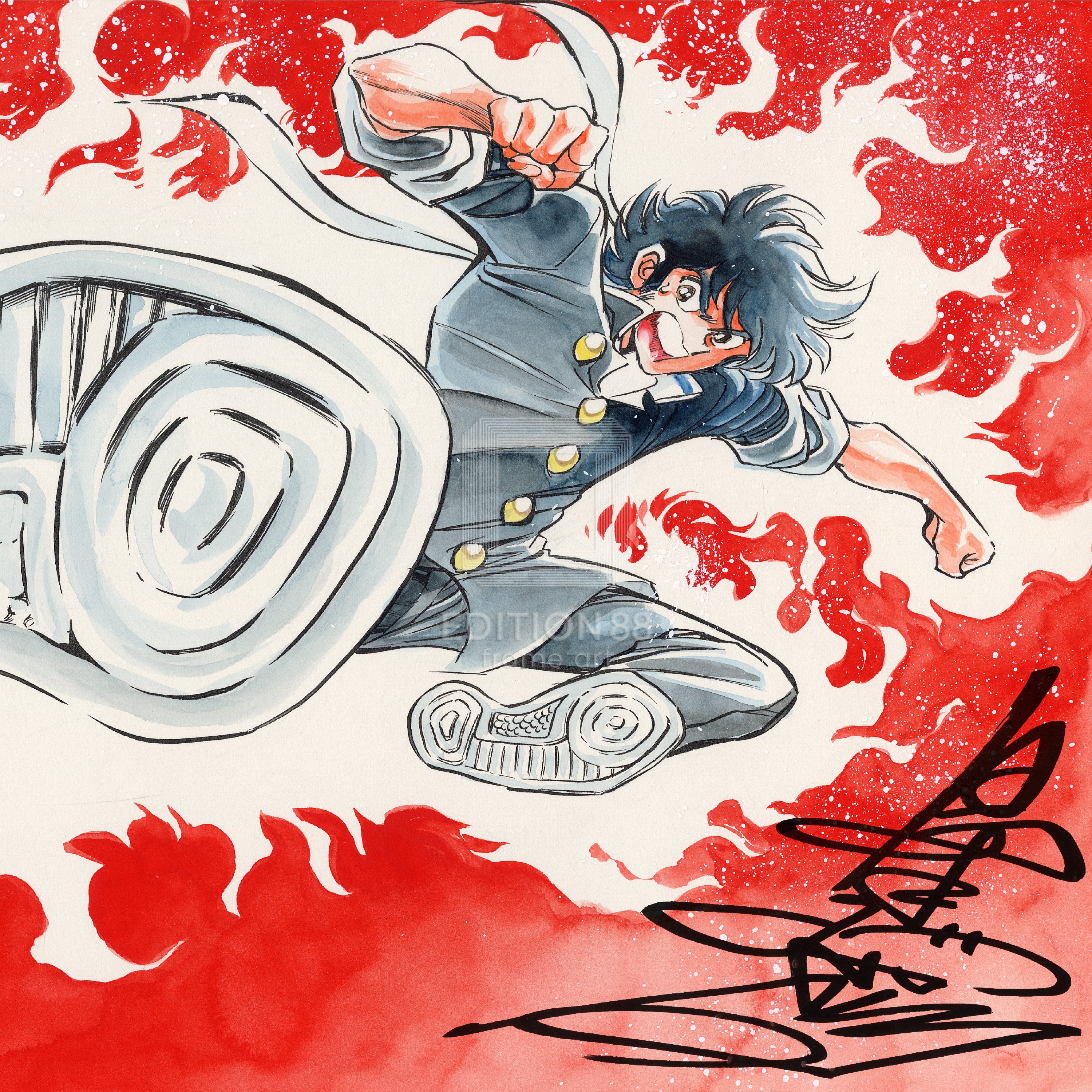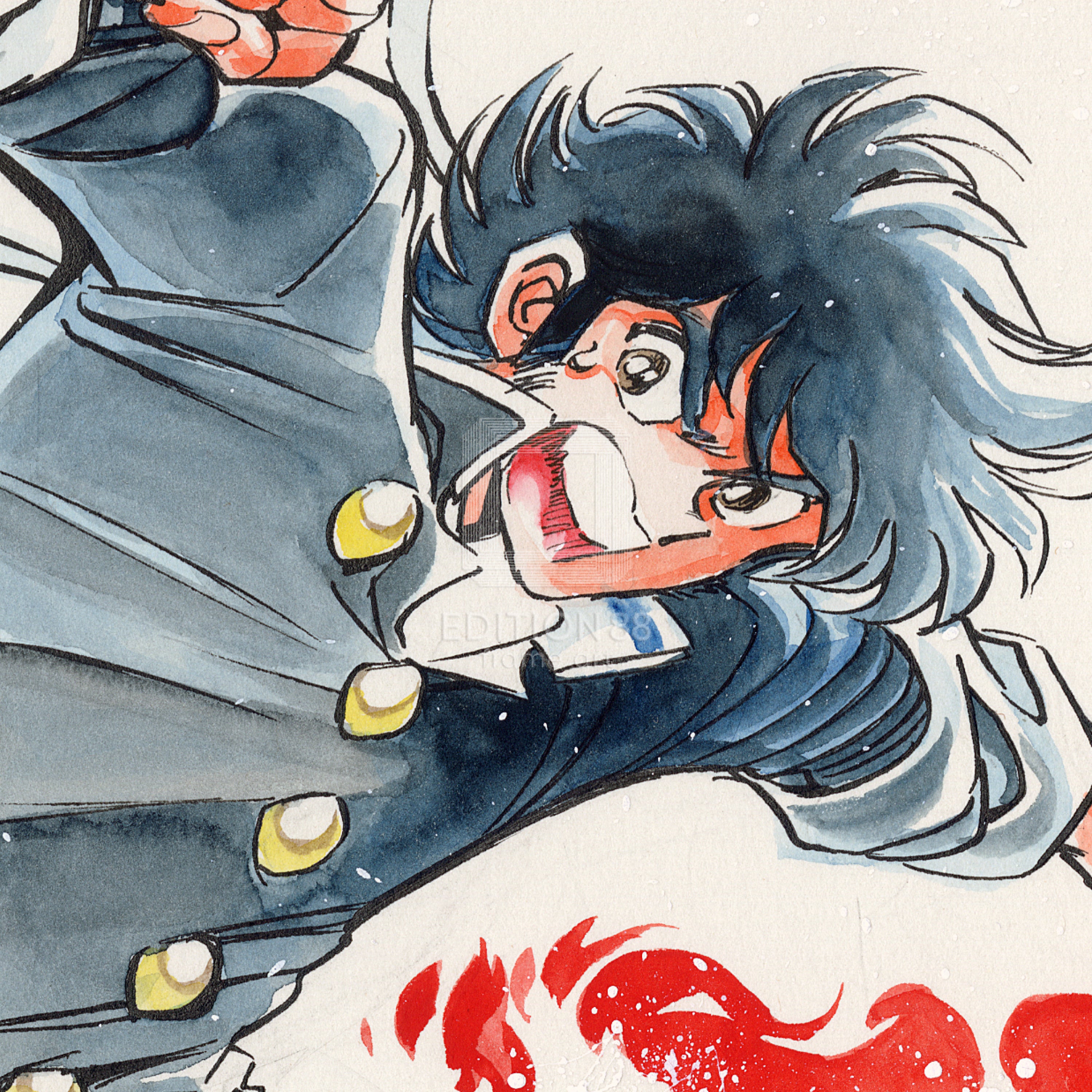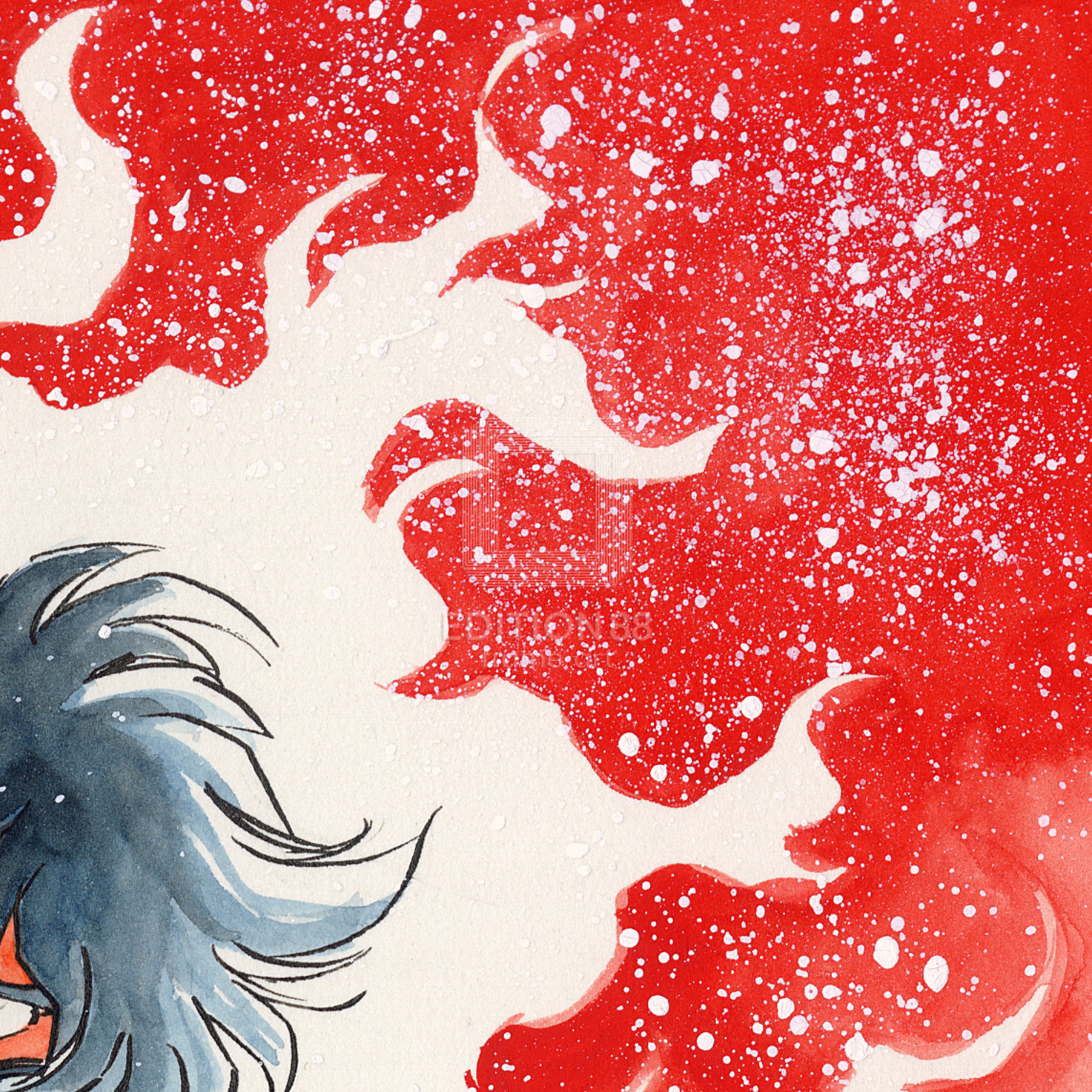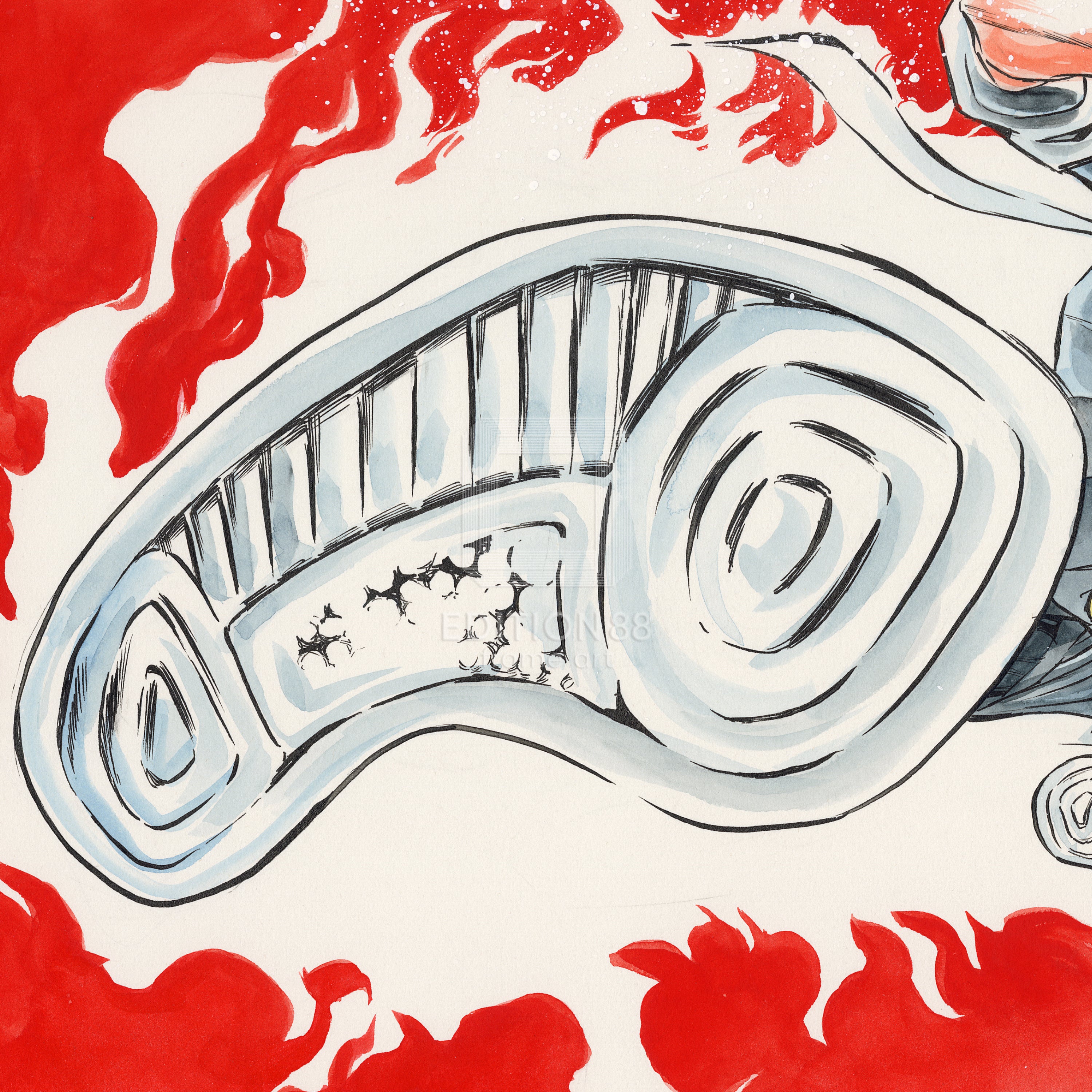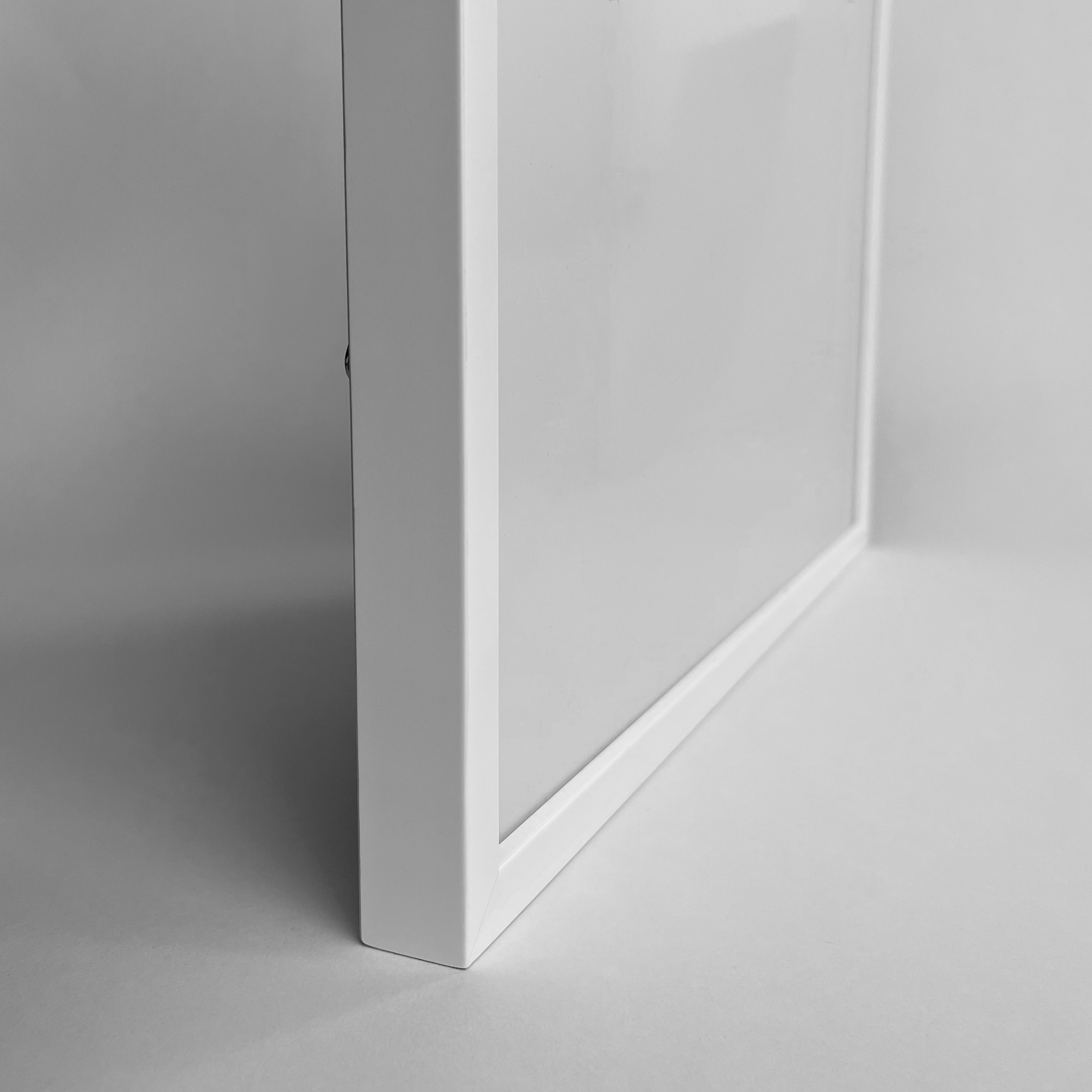 Honō no Tenkōsei, 88Graph #1 / Kazuhiko Shimamoto
---
This 88Graph is from the illustration included in "Manga Artist Book vol. 3: Kazuhiko Shimamoto ".
On the Original, from Kazuhiko Shimamoto
I drew this illustration for "eyecatch*" of the animation, but it's not my special drawing. (Laughs.)This looks like I'm drawing Ultraman's transformation pose in reverse.
The red background incorporates both Ultraman's transformation pose and the Kamen Rider eyecatch.
*Eyecatch: a scene or illustration used to begin and end a commercial break in anime.
On the 88Graph, from EDITION88
The red color covering the background and the dynamism of the characters are tremendous, and this work shows the overwhelming power of Shimamoto sensei.
Since white ink was used for the background in the original work, we partially hand-sprinkled with white ink, one by one.

●Hand-signed by Kazuhiko Shimamoto
●Limited edition of 200(International edition 100 , Regular edition 100 ) 
●Medium: 88 Graph (Giclée on fine art paper, hand-sprayed, white ink)
●White Frame (Wood, UV Resistant Acrylic) / Unframed 
●Size 
 ▸Image size 252×360mm / 9.92 x 14.17inch 
 ▸Sheet size 320 x 415 mm / 12.60 x 16.34inch 
 ▸Frame size 410 x 525 x 20mm / 16.14 x 20.67 x 0.79inch
●Officially licensed by SHOGAKUKAN Inc.
●Manufactured by EDITION88
●Certificate of Authenticity

©Kazuhiko Simamoto 2023

Please choose 'Frame' or 'Unframed'.
SHIPPING DATE:Within 2 months after receiving your order
Important Notice
●Since this product is made to order, please allow a certain amount of time for shipping. 
●Our products are shipped from Japan and may be subject to customs duties, import taxes, customs fees, etc. in the destination country. EDITION88 DOES NOT collect those fees directly and therefore those are not included in your total amount due.  Please read our policies before placing your order.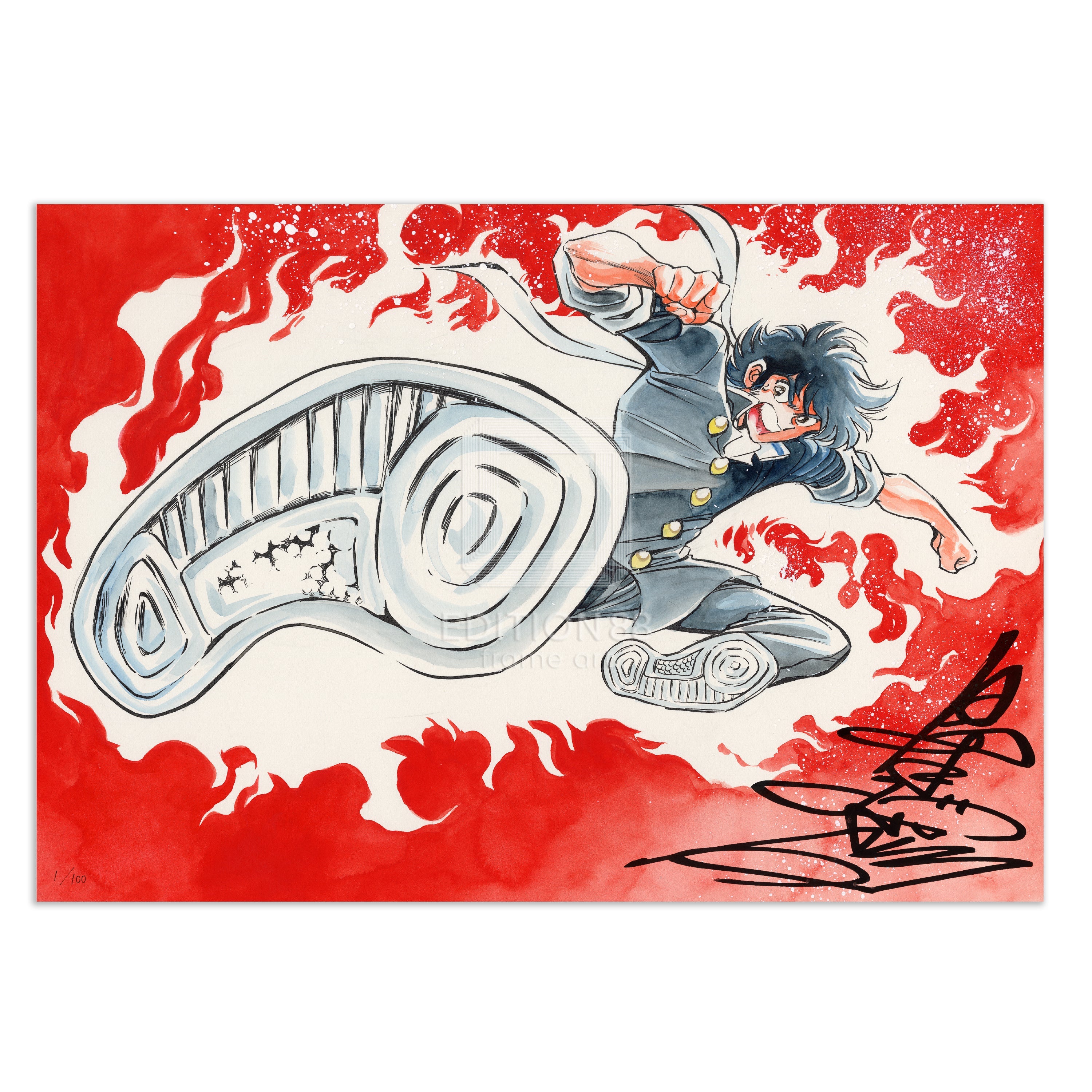 Honō no Tenkōsei, 88Graph #1 / Kazuhiko Shimamoto
Sale price

$230.00 USD
Regular price
Choose options