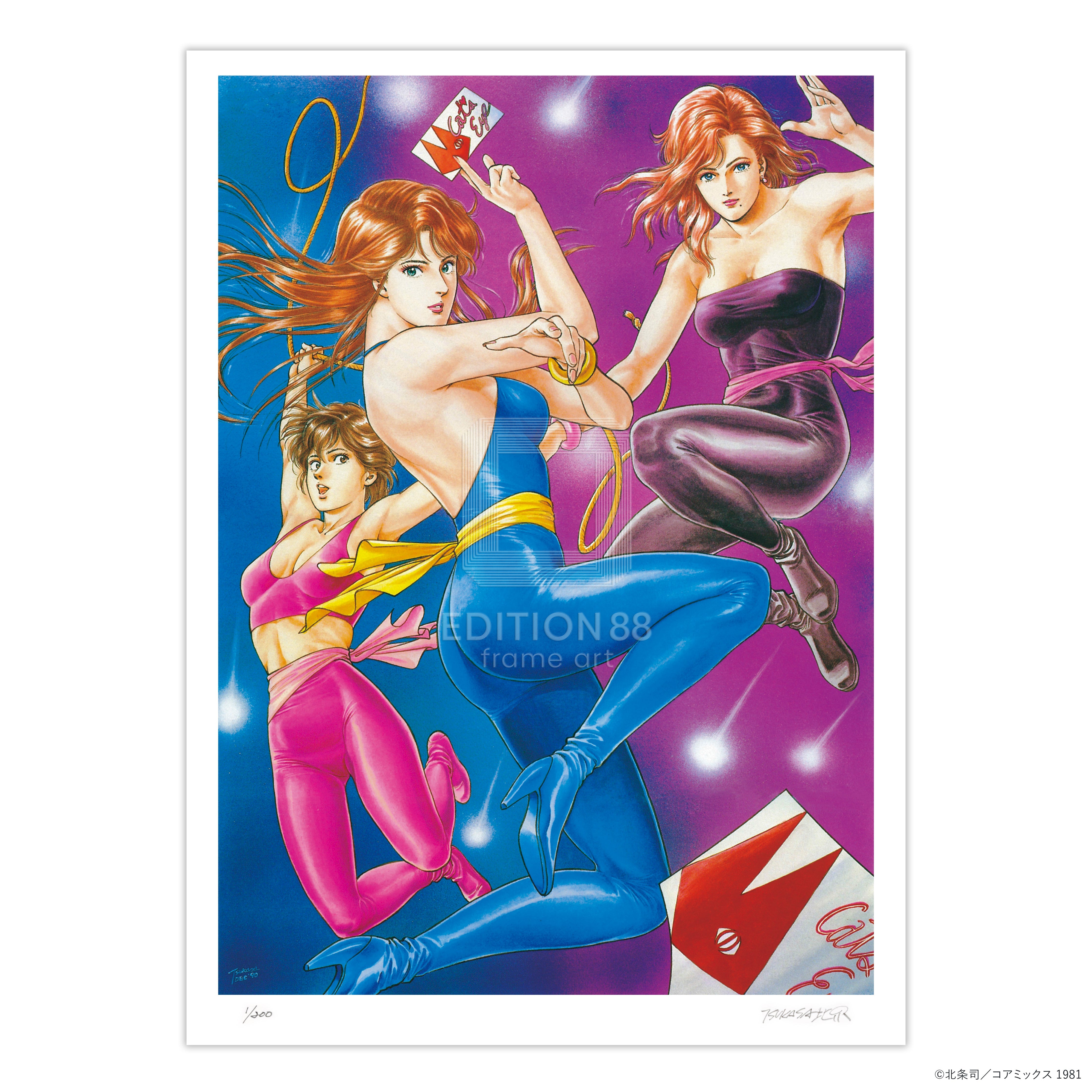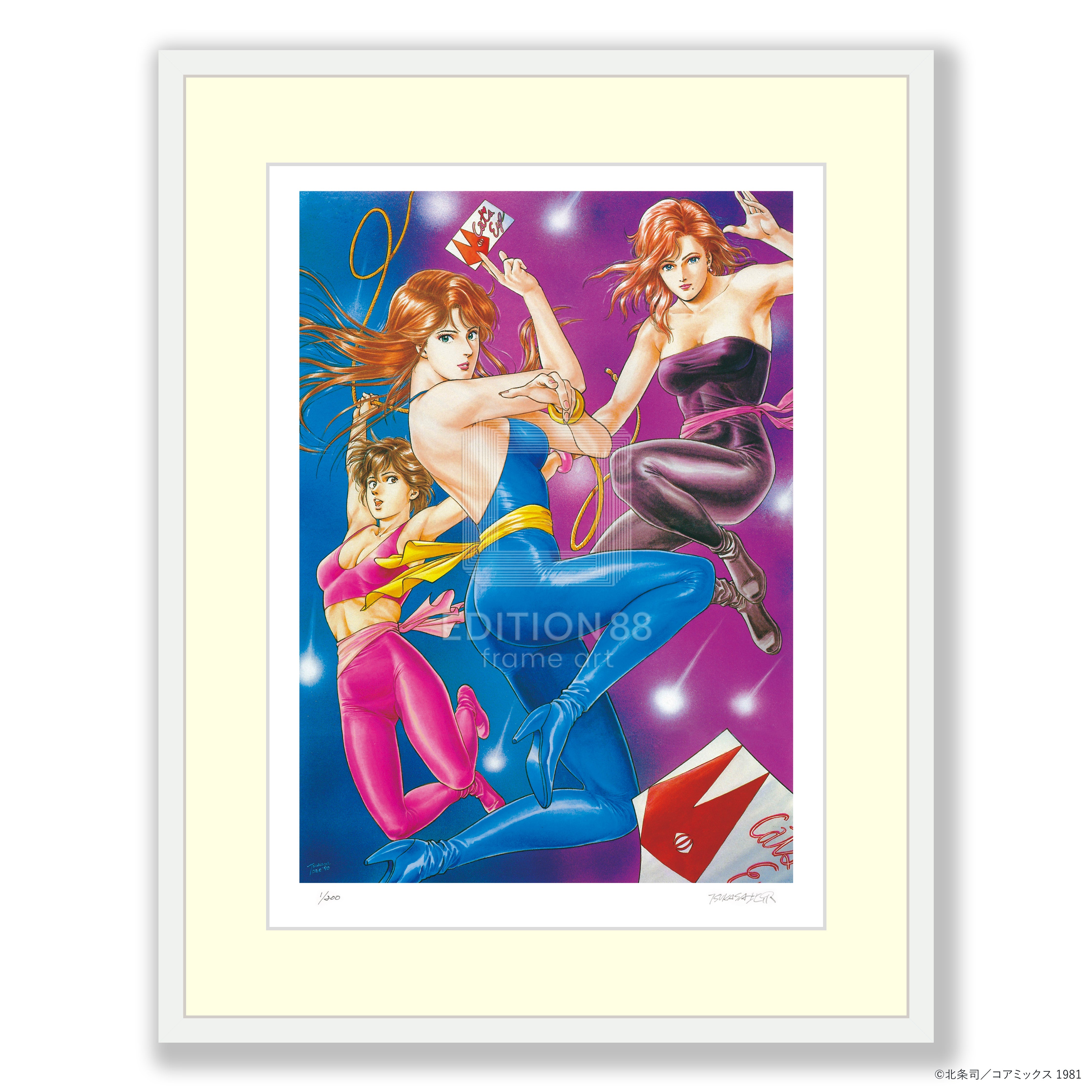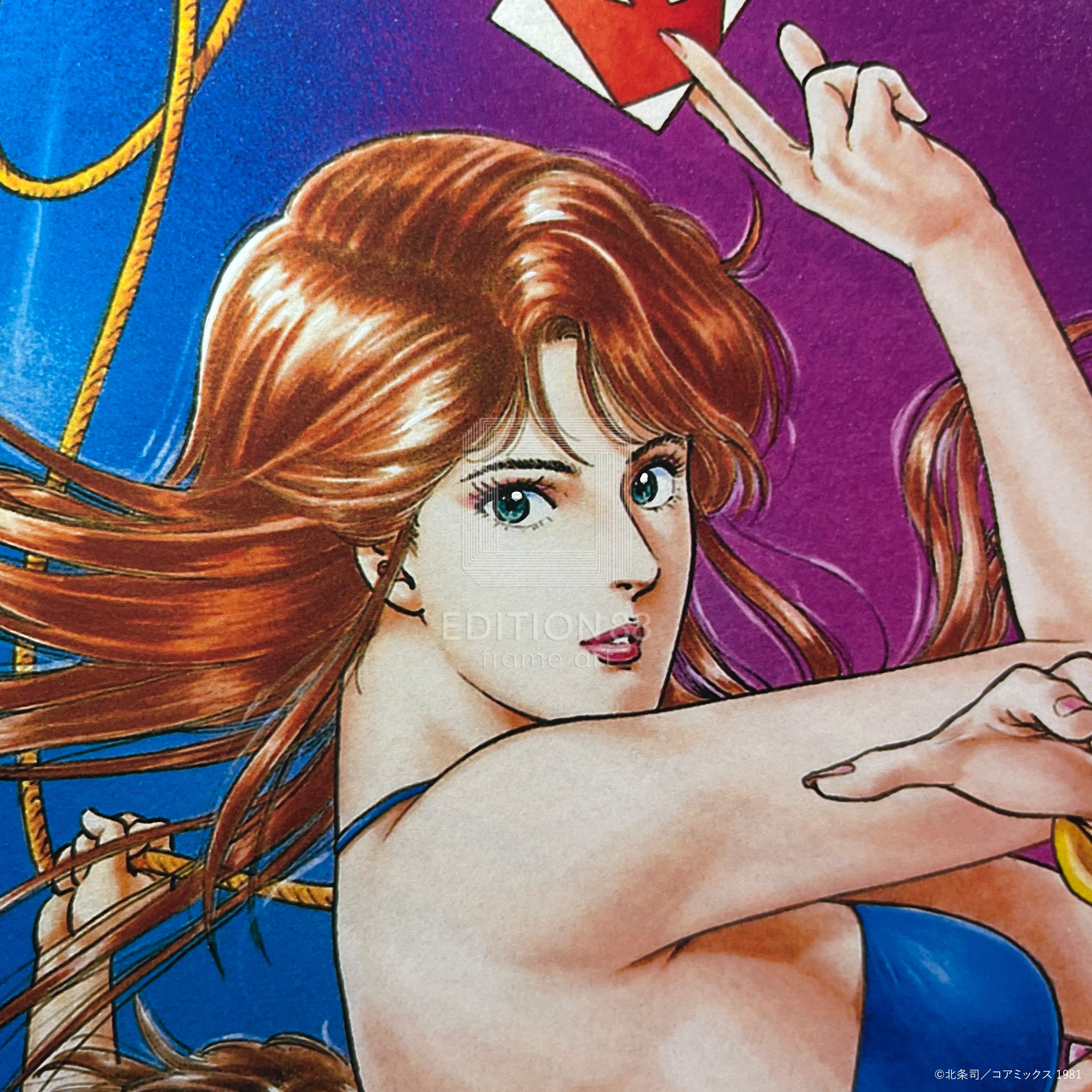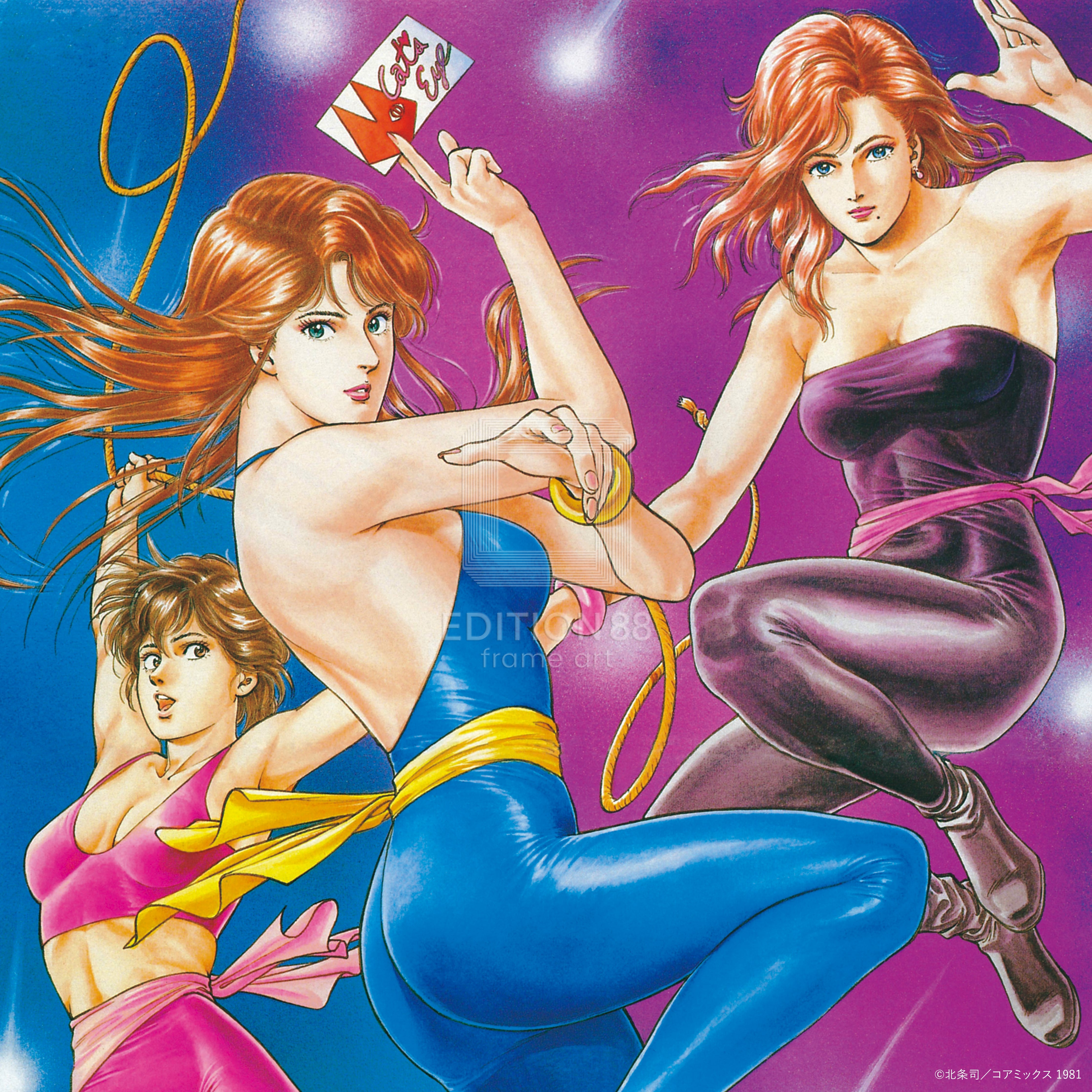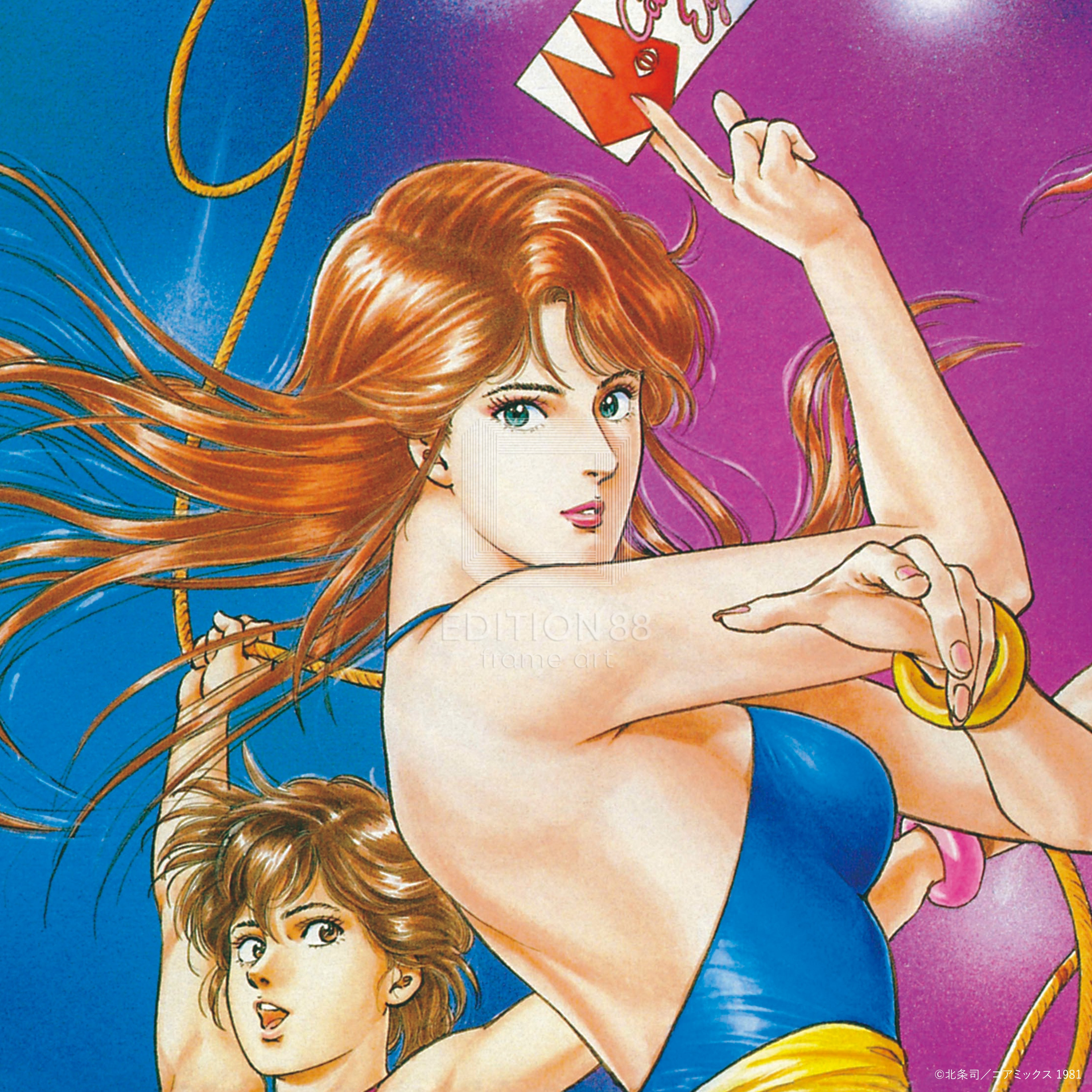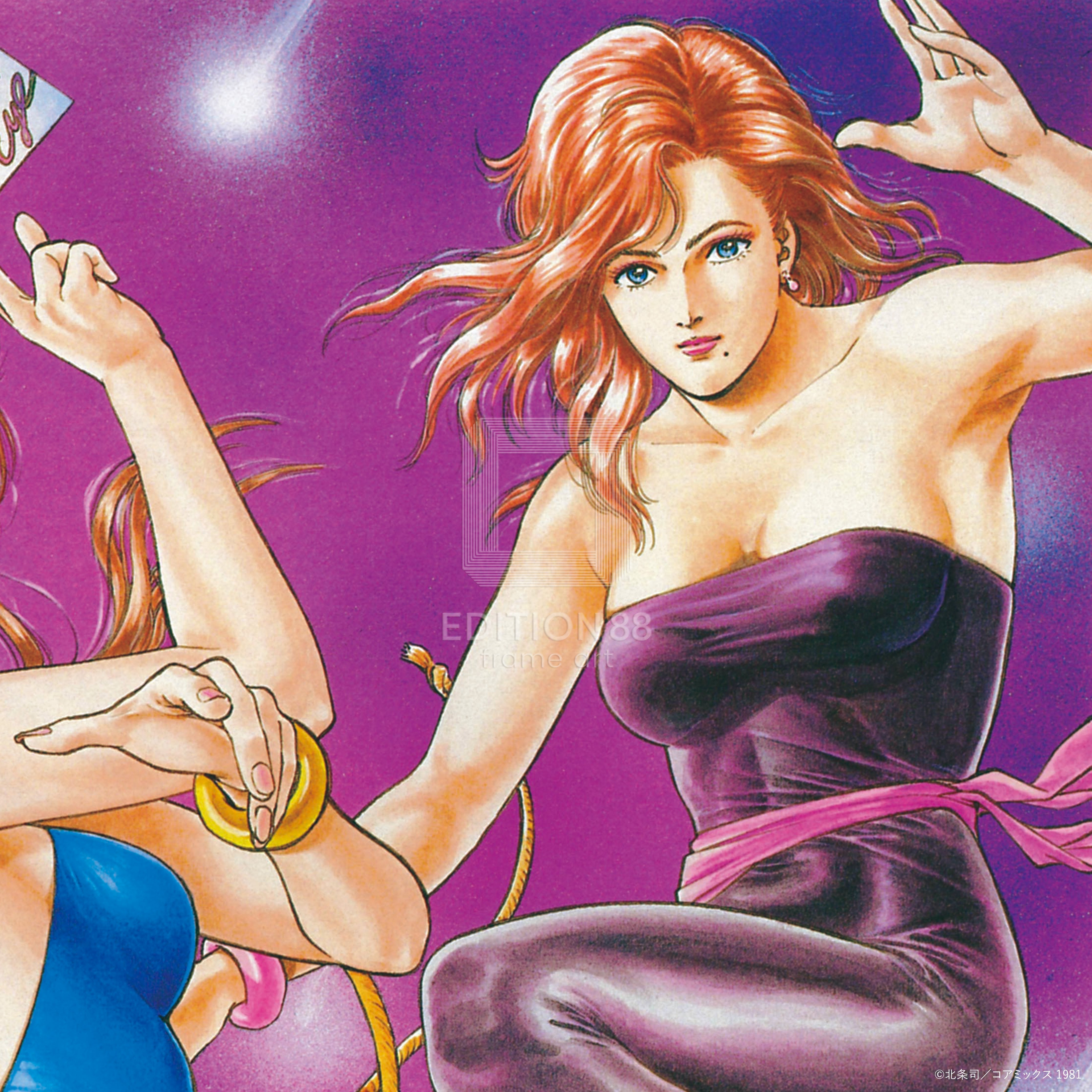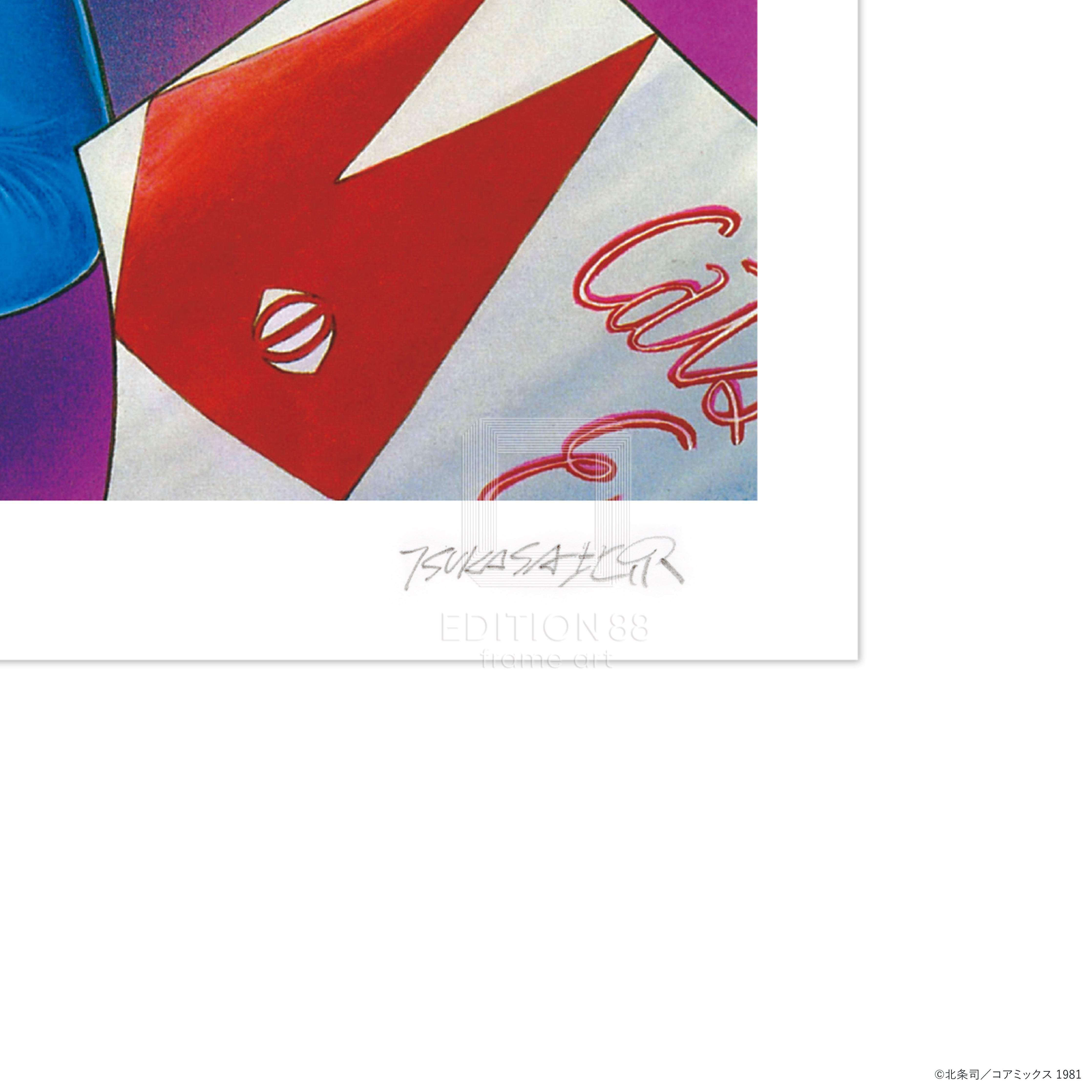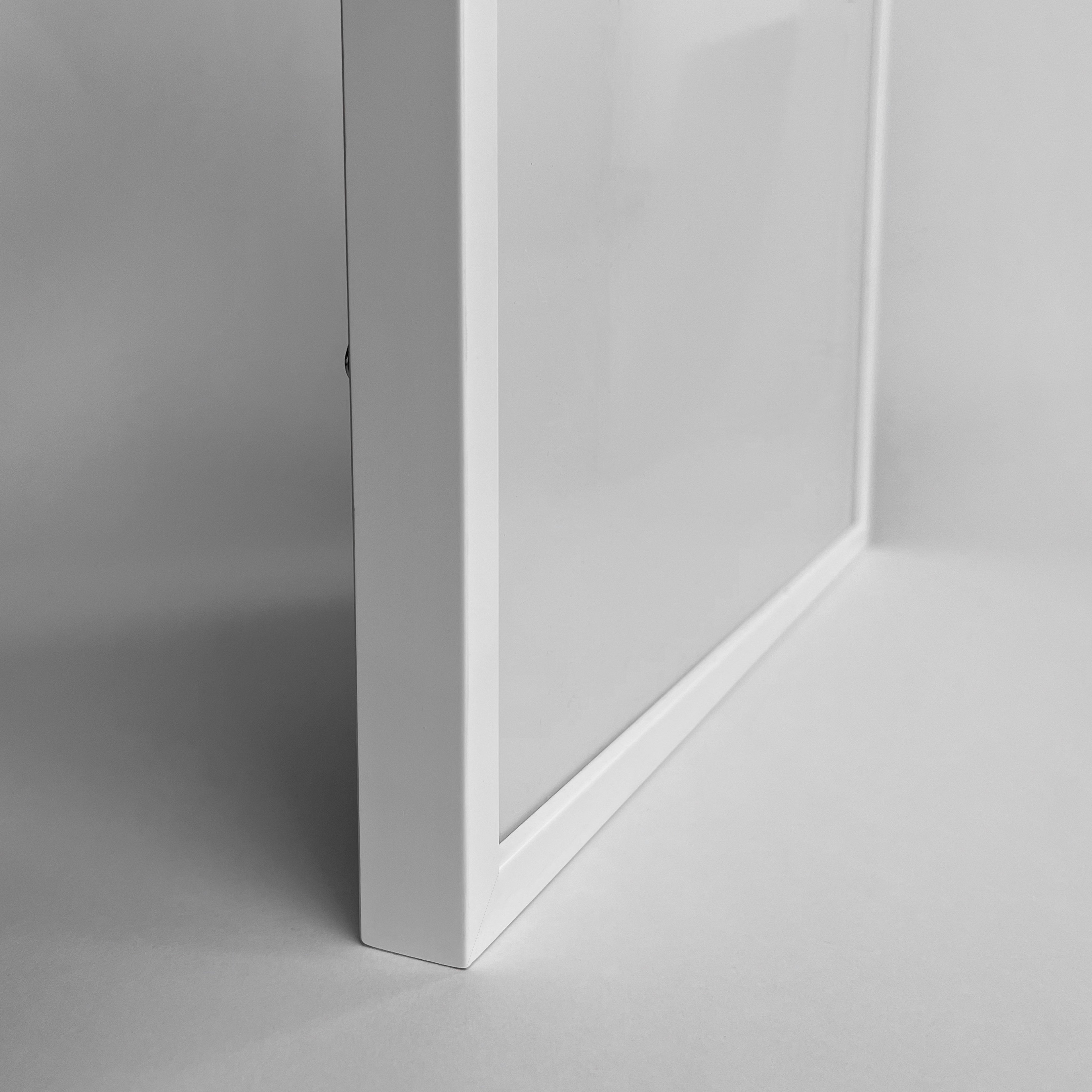 Cat's Eye, 88Graph #10 / Tsukasa Hojo
---
This art print (88Graph) is from the original illustration for the poster attached in 'Tsukasa Hojo's illustrations' published in 1991.

Under the supervision of Mr. Hojo, the original artwork, which had faded, was replicated in its original vivid colors through 88Graph.

In the 88Graph, the highlights of the three sisters' eyes and hair are hand-colored with white ink to express the matiere on the original that resulted from correction fluid.

On the Original, from Tsukasa Hojo
When I was working on these manga series, for my color pages, I was told to avoid colors with a purple tinge or blue and pinks that were close to purple because those shades were hard to print in the magazines. But I would use them anyway. At the time, available printing technologies could not convey some of my unique colors. Now, 40 years later, advancements in printing mean colors and shades from the original can be replicated. These art prints carry the colors that I used precisely, and even the color of the paper is almost identical to the original; it is hard to tell the art print from the original at a glance. I am delighted that these quality art prints can find their way to you.

On the Art Print, from EDITION88
The contrast between the deep blue of the background and the vivid colors of the skiwear was so beautiful that we spent most of the time replicating the colors in that area. The white snow was partially hand-colored with white ink to express the snow shining against the blue sky.
 
●Hand-signed by Tsukasa Hojo 
●Limited edition of 380(International edition 180 , Regular edition 200 ) 
●Medium: 88 Graph (Giclée and UV on fine art paper for international edition)
●White Frame (Wood, UV Resistant Acrylic) / Unframed 
●Size 
 ▸Image size 365 x 261mm / 14.37 x 10.28inch 
 ▸Sheet size 400 x 276mm / 15.75 x 10.87inch 
 ▸Frame size 525 x 410 x 20mm / 20.67 x 16.14 x 0.79inch
●Officially licensed by Coamix Inc.
●Manufactured by EDITION88
●Certificate of Authenticity

©Tsukasa Hojo/Coamix 1981

Please choose 'Frame' or 'Unframed'.
*Those who select framed version will receive the illustrated book of 'Cat's Eye 40th anniversary Original Art Exhibit - And to City Hunter'. Please note that the unframed version does not come with the book.
SHIPPING DATE:Within 2 months after receiving your order
Important Notice
●Since this product is made to order, please allow a certain amount of time for shipping. 
●Our products are shipped from Japan and may be subject to customs duties, import taxes, customs fees, etc. in the destination country. EDITION88 DOES NOT collect those fees directly and therefore those are not included in your total amount due.  Please read our policies before placing your order.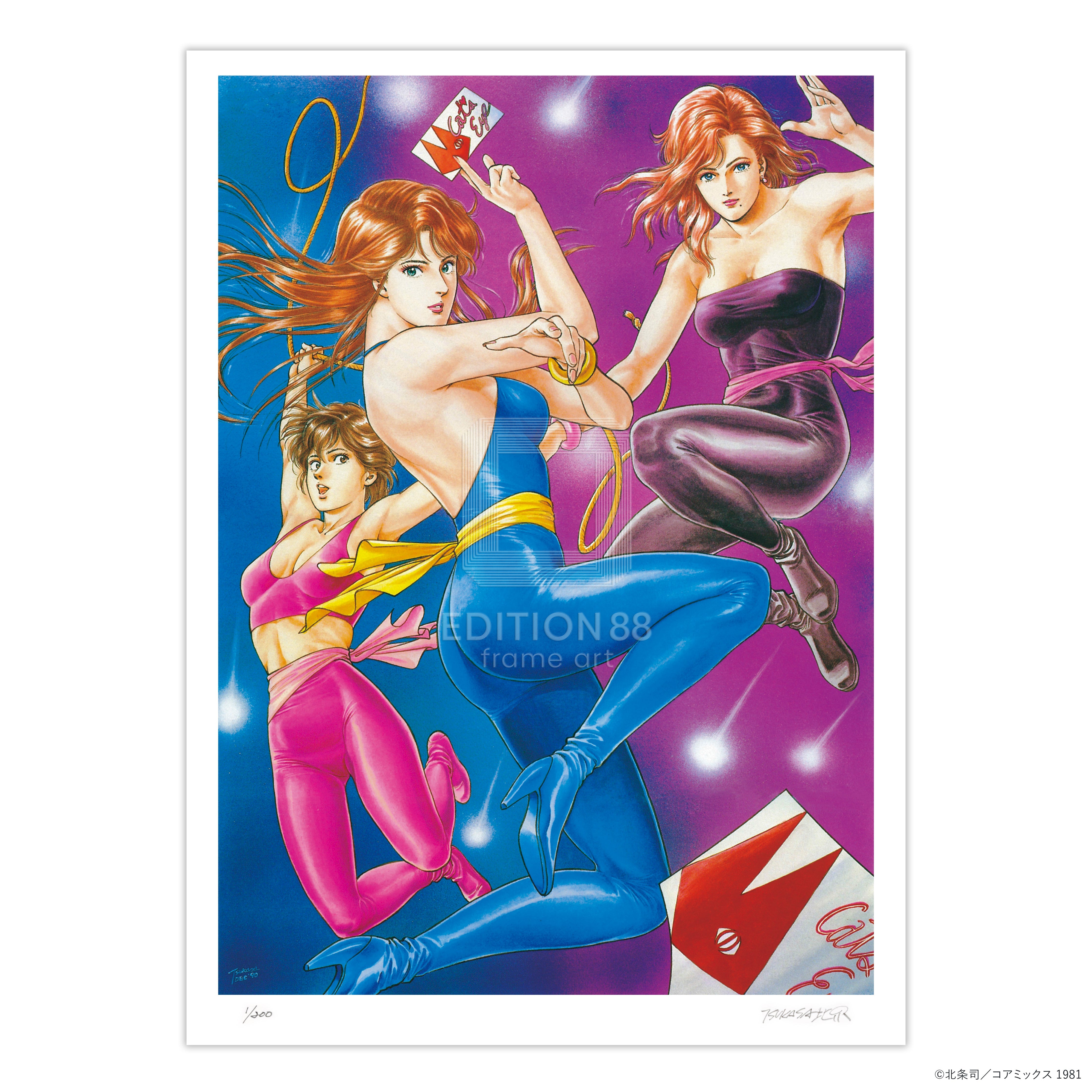 Cat's Eye, 88Graph #10 / Tsukasa Hojo
Sale price

$268.00 USD
Regular price
Choose options