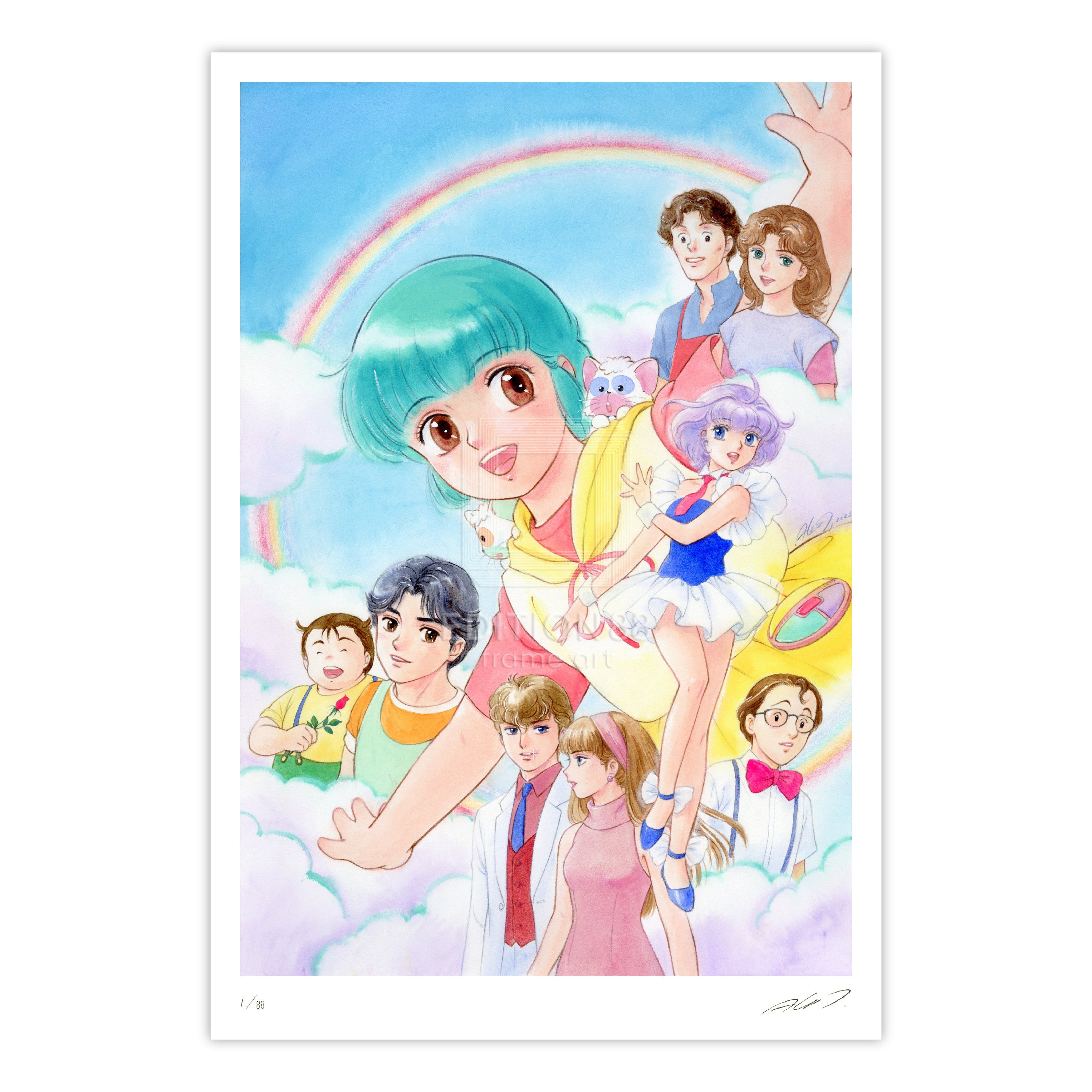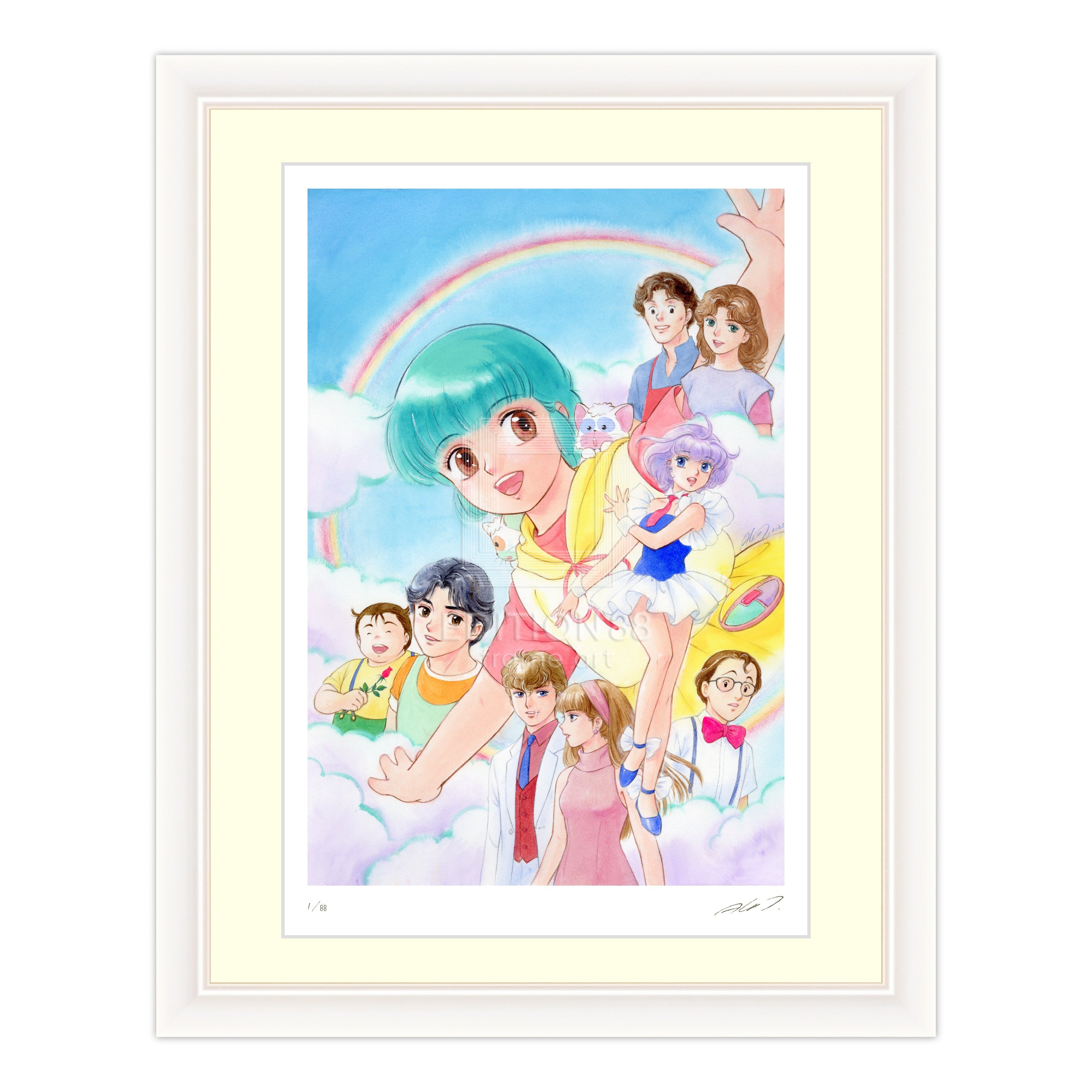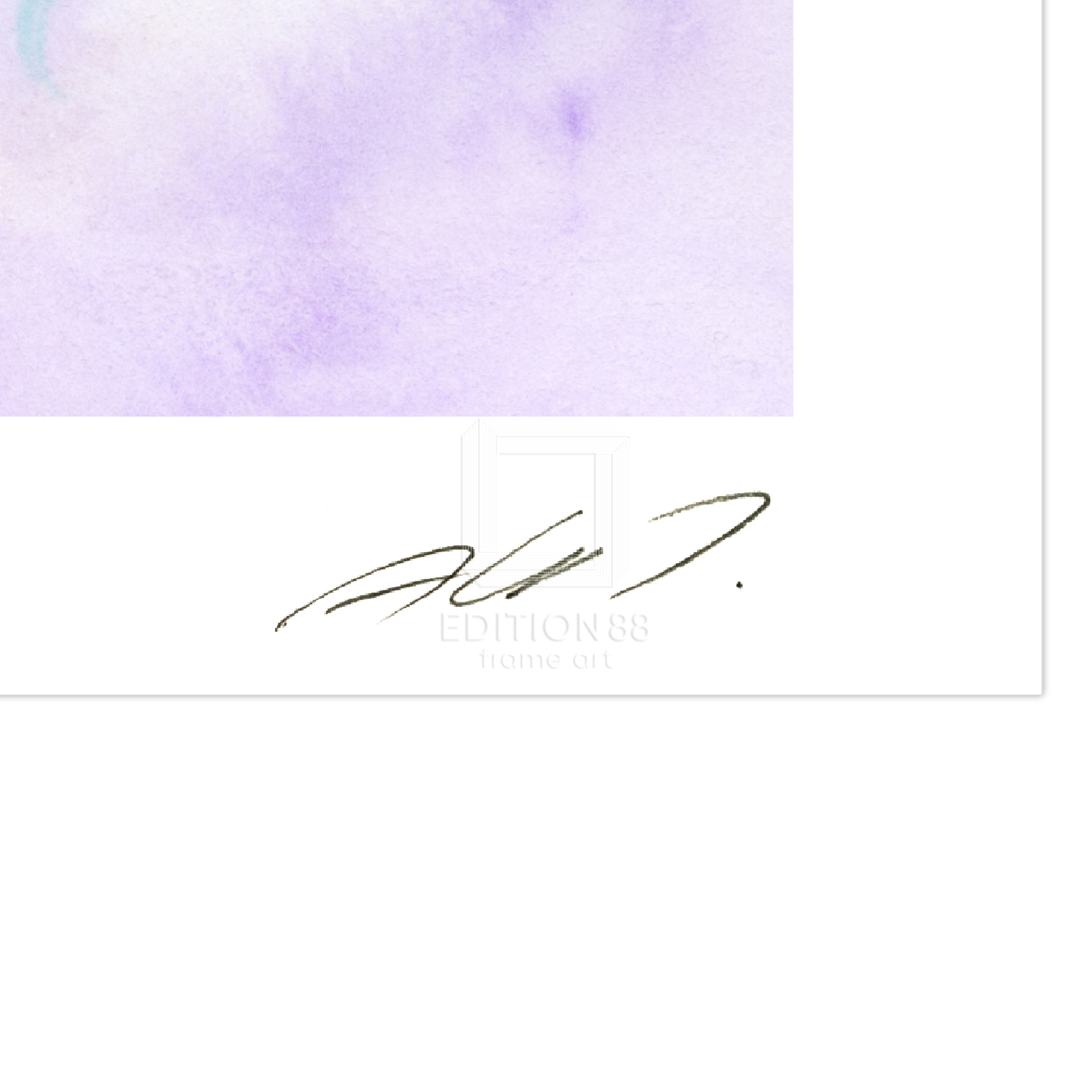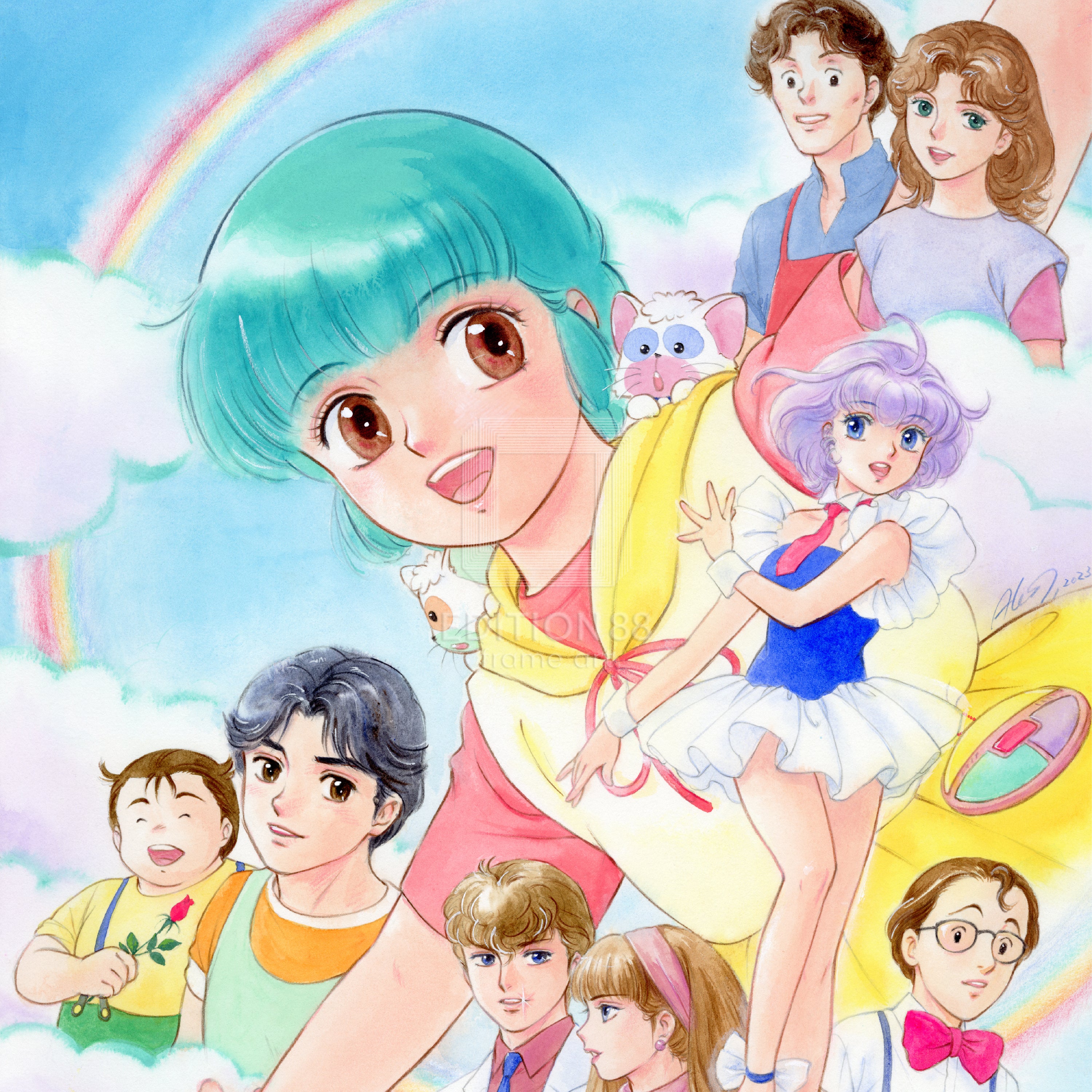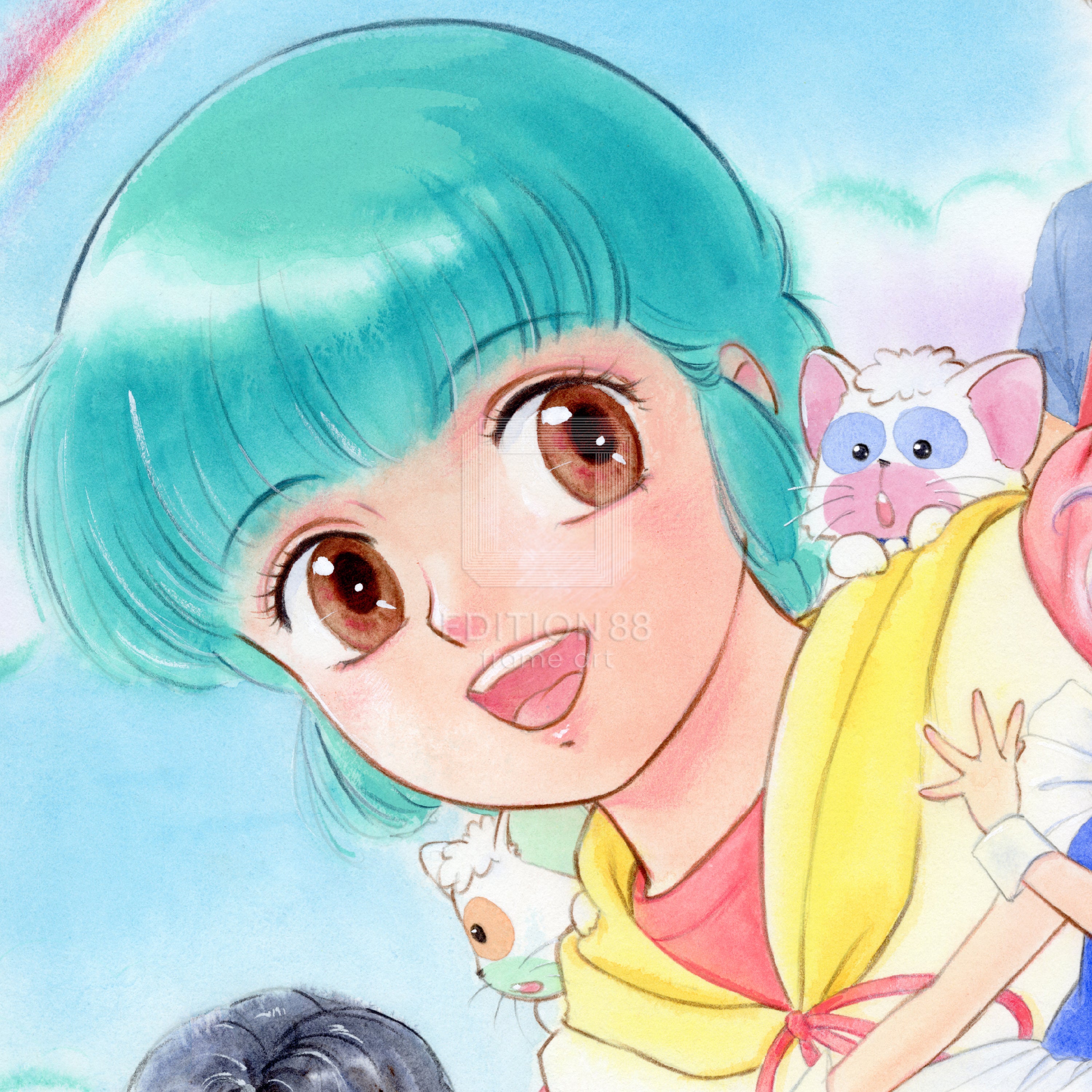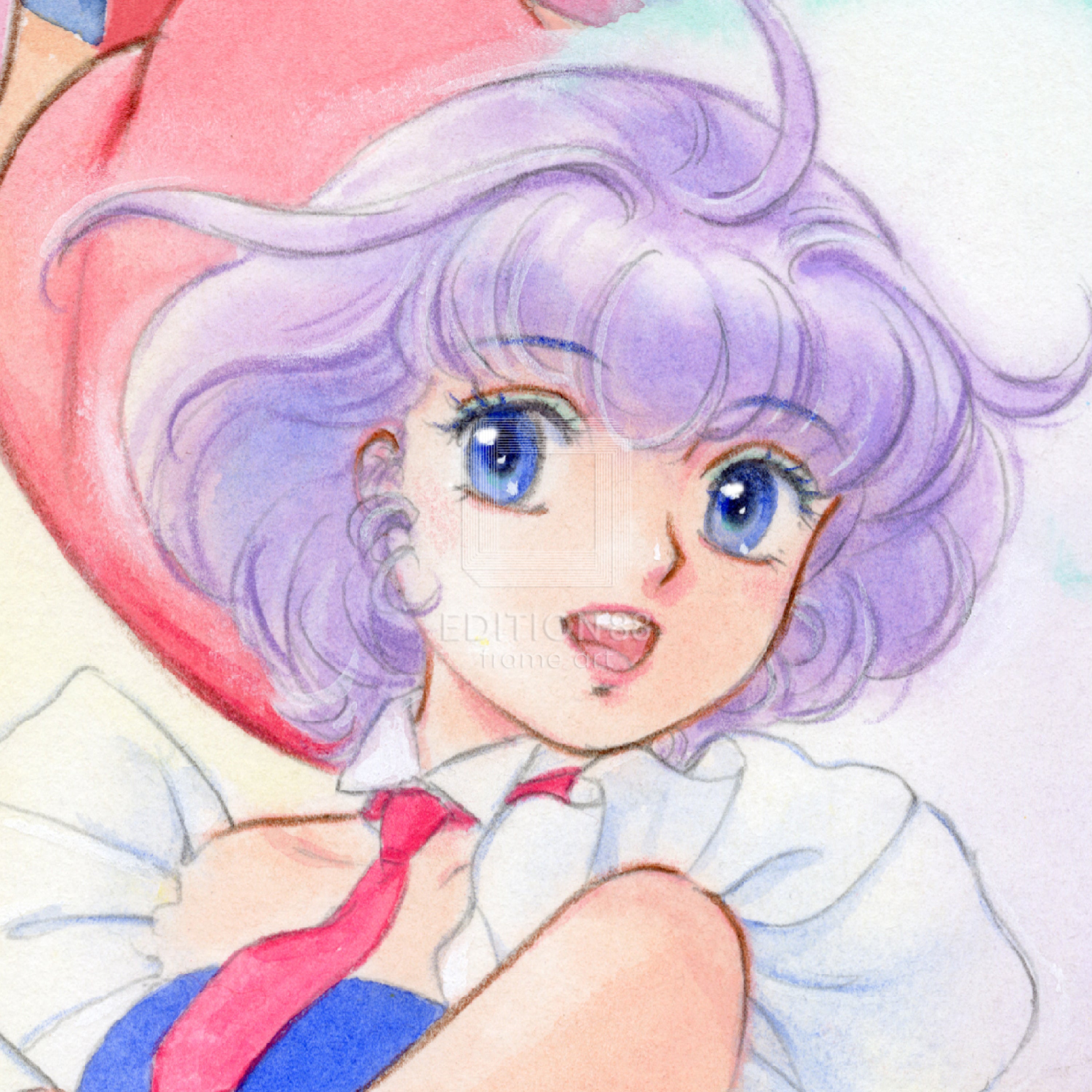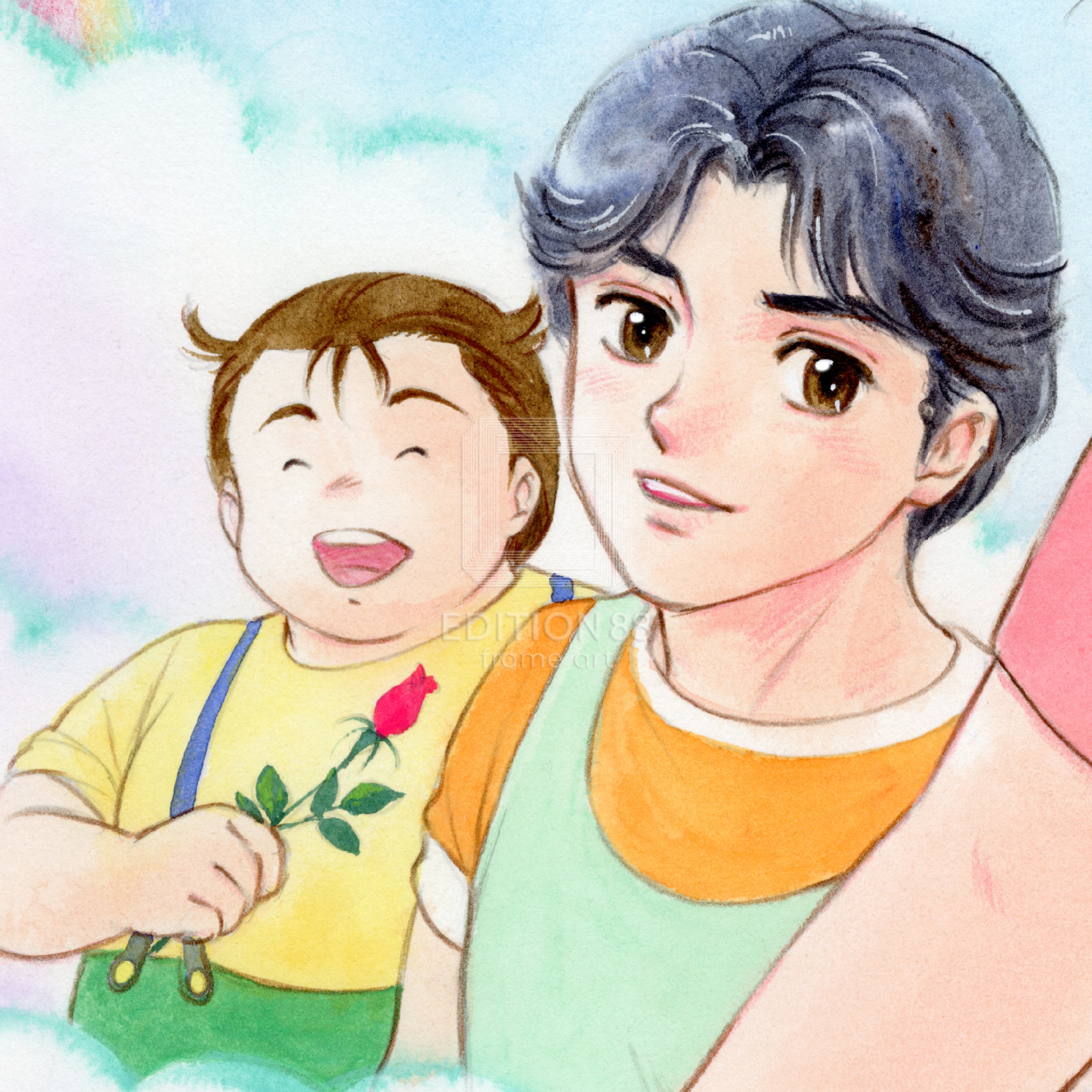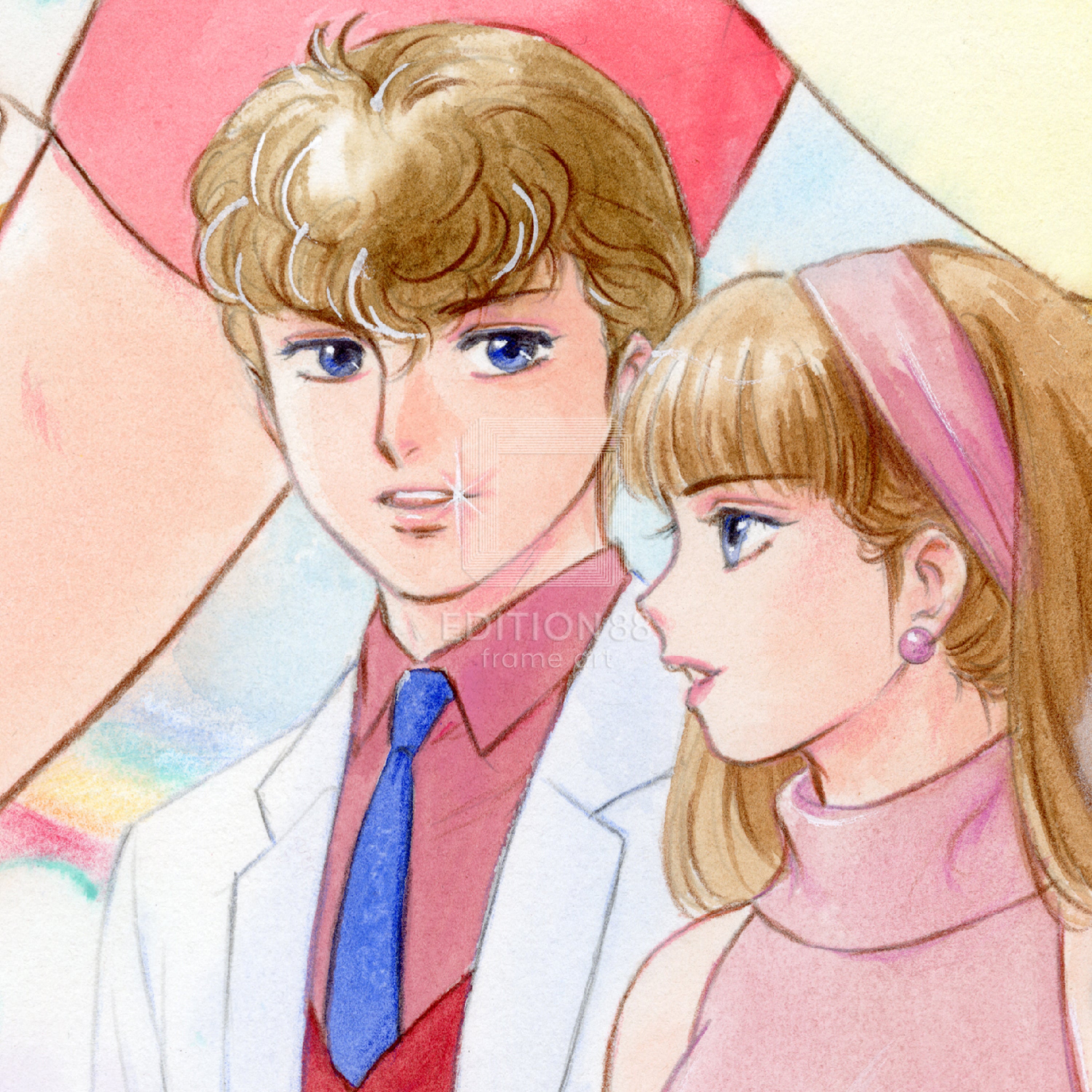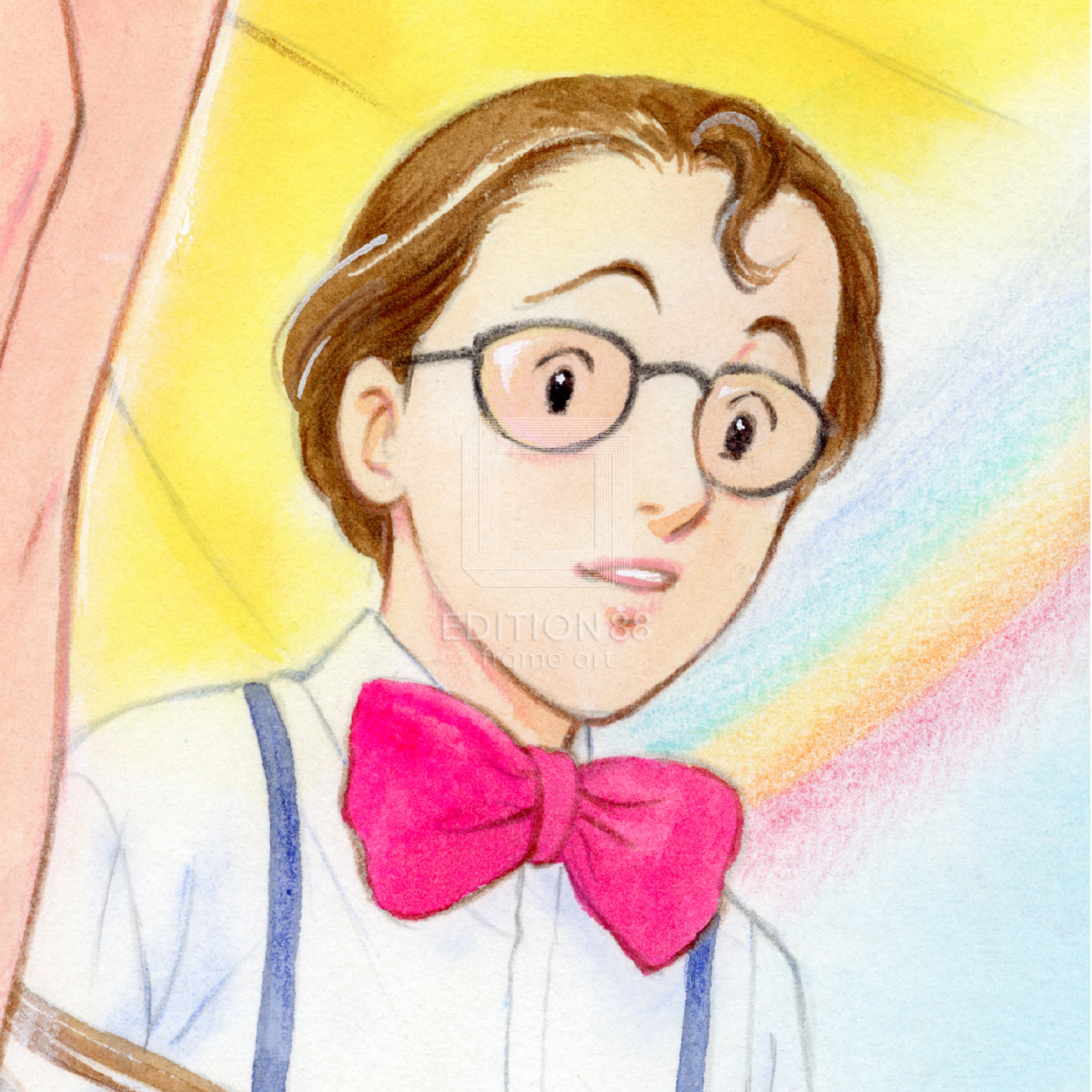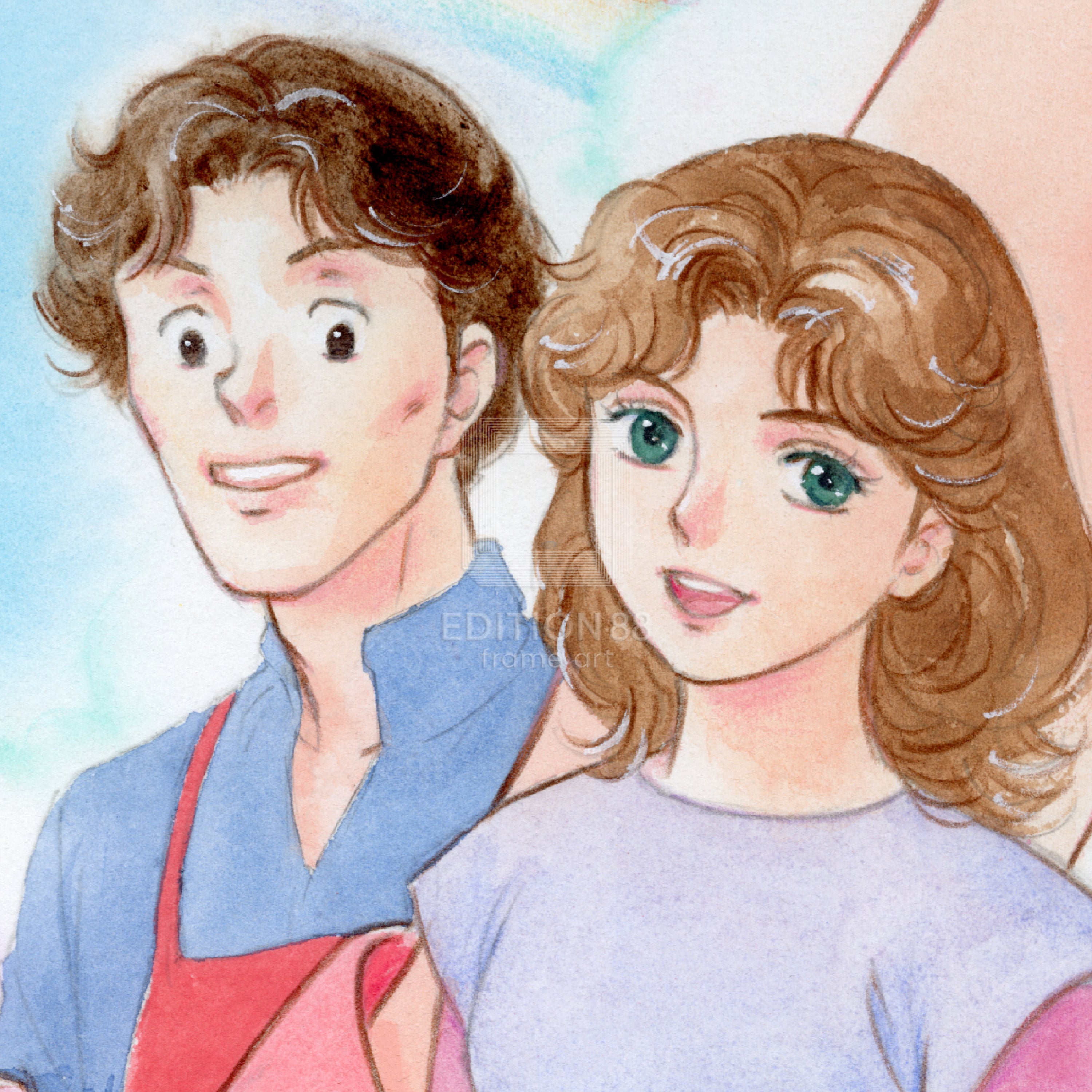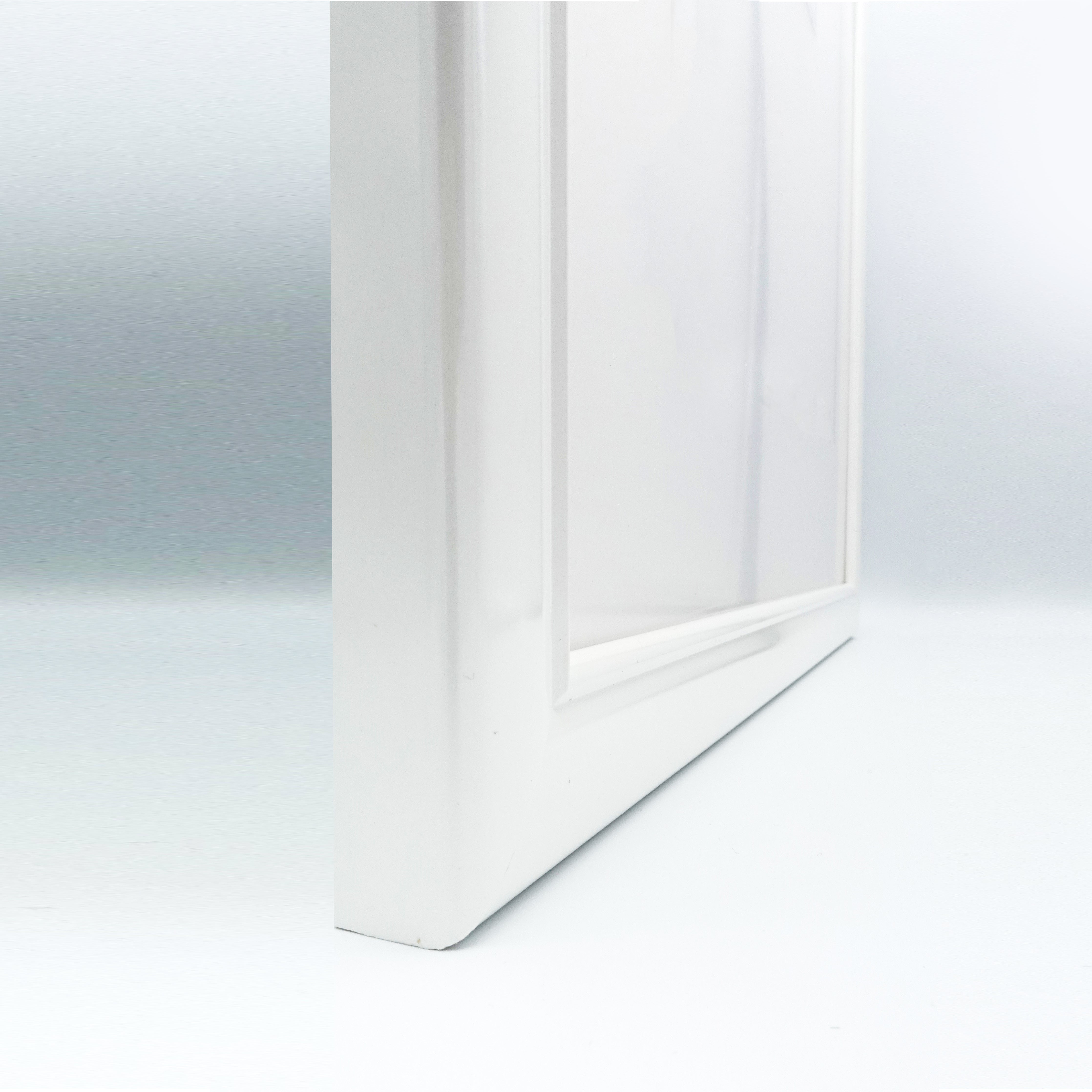 Magical Angel Creamy Mami, 40th Anniversary, 88Graph / Akemi Takada
---
This is 88Graph of the illustration drawn for the 40th anniversary of Magical Angel Creamy Mami.

On the Original, from Akemi Takada
I drew this illustration with a composition almost identical to the package illustration for the first original video of Magical Angel Creamy Mami, titled " Forever Once More." Back then, I believed it would be the final compilation, and I aimed to capture the main characters in a sepia-toned memory, as if trapped in time. However, as months passed, I was delighted to see that these characters continue to shine vividly in the hearts of fans. For this special occasion of the 40th anniversary, I depicted them in lively and vibrant colors, with the hope that everyone celebrating with me will feel a sense of nostalgia and happiness.

On the Art Print, from EDITION88
Yu spreads her arms wide, surrounded by a lively group of main characters.
The expressions of the characters drawn by Akemi Takada are all gentle, yet they evoke an exciting and joyful feeling as you look at them.
The adorably deformed clouds floating at the mountain's base add to the overall cute impression.
The refreshing light blue sky perfectly complements Yu's pose, creating a sense of liberation.
In the background, a rainbow serves as a symbol of blessings.
To us, this rainbow represents blessings for Yu and her fans, and we believe it will continue to symbolize the blessings that lie ahead.
This artwork would make a wonderful addition to your living room or entrance hallway, ushering in each day with a bright and sunny ambiance.

●Hand-signed by Akemi Takada
●Limited edition of 88
●Medium: 88 Graph (Giclée on fine art paper)
●Pearl White Frame  (Resin, UV Resistant Acrylic) / Unframed
●Size
 ▸Image size 397 x 280mm / 15.63 x 11.02inch
 ▸Sheet size 442 x 310mm / 17.40 x 12.20inch
 ▸Frame size 539 x 424 x 21mm / 21.22 x 16.69 x 0.83inch
●Officially licensed by Pierrot Co.,Ltd.
●Manufactured by EDITION88
●Certificate of Authenticity
Please choose 'Frame' or 'Unframed'.
SHIPPING DATE: Within 2 months after receiving your order
Important Notice
●Since this product is made to order, please allow a certain amount of time for shipping. 
●Our products are shipped from Japan and may be subject to customs duties, import taxes, customs fees, etc. in the destination country. EDITION88 DOES NOT collect those fees directly and therefore those are not included in your total amount due.  Please read our policies before placing your order.
Choose options