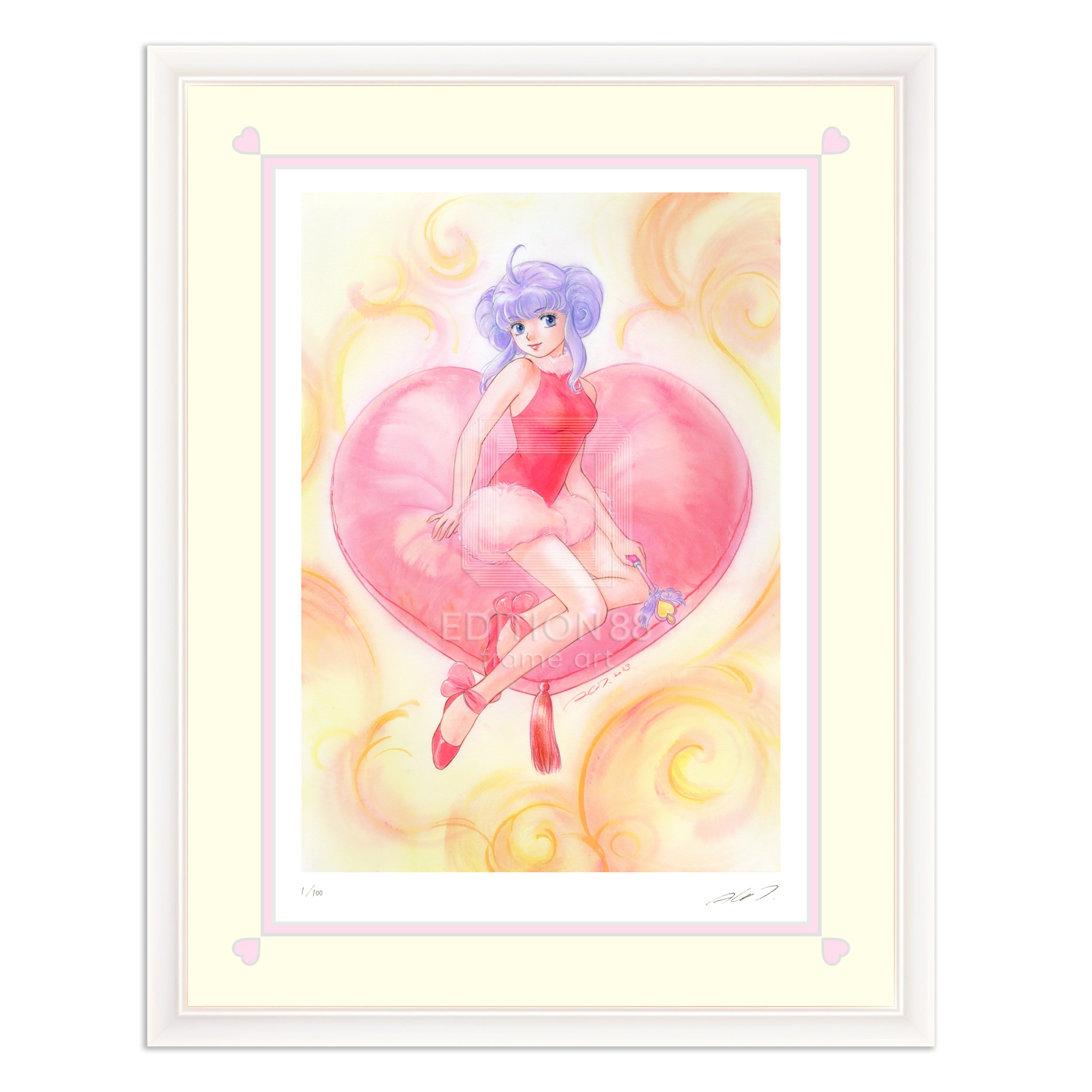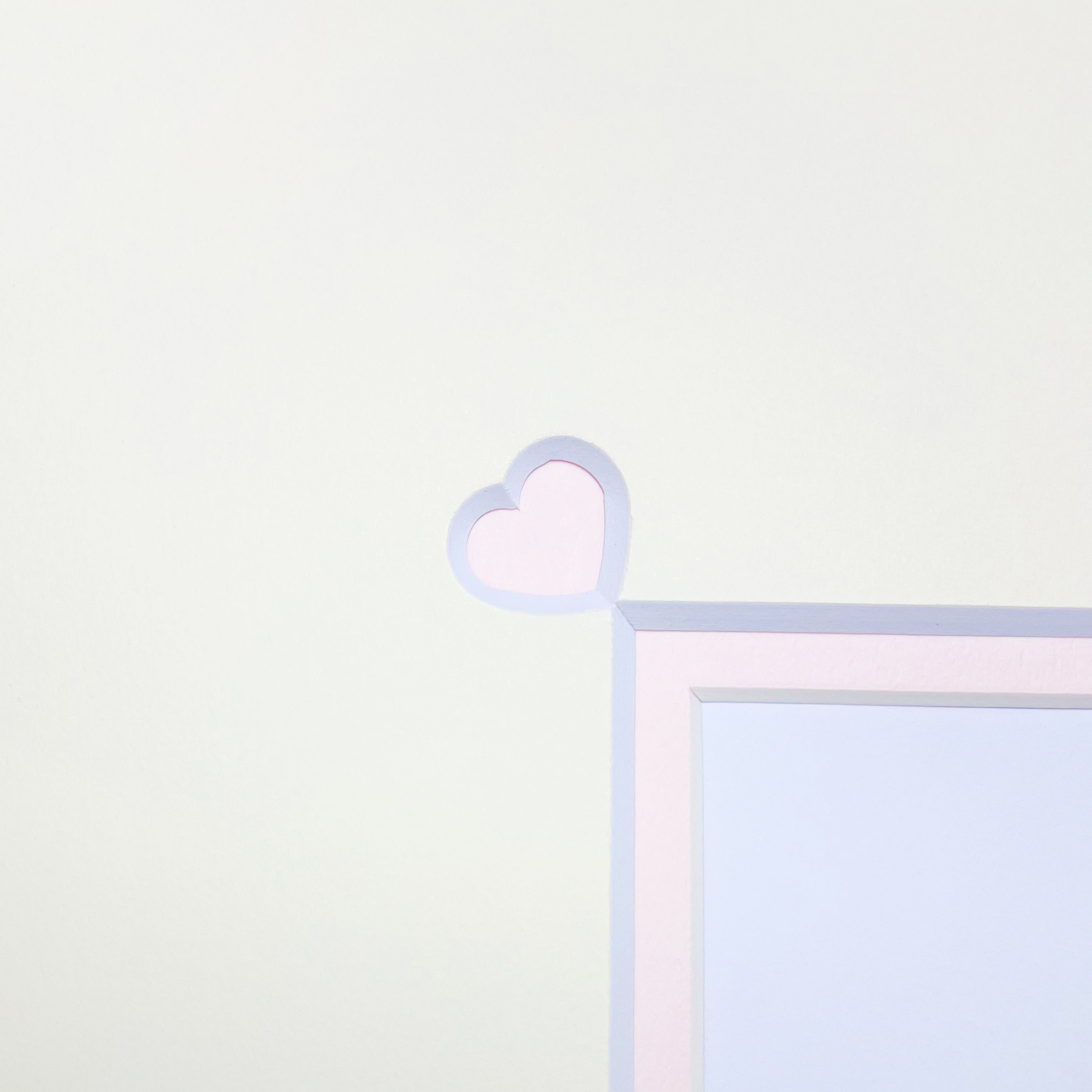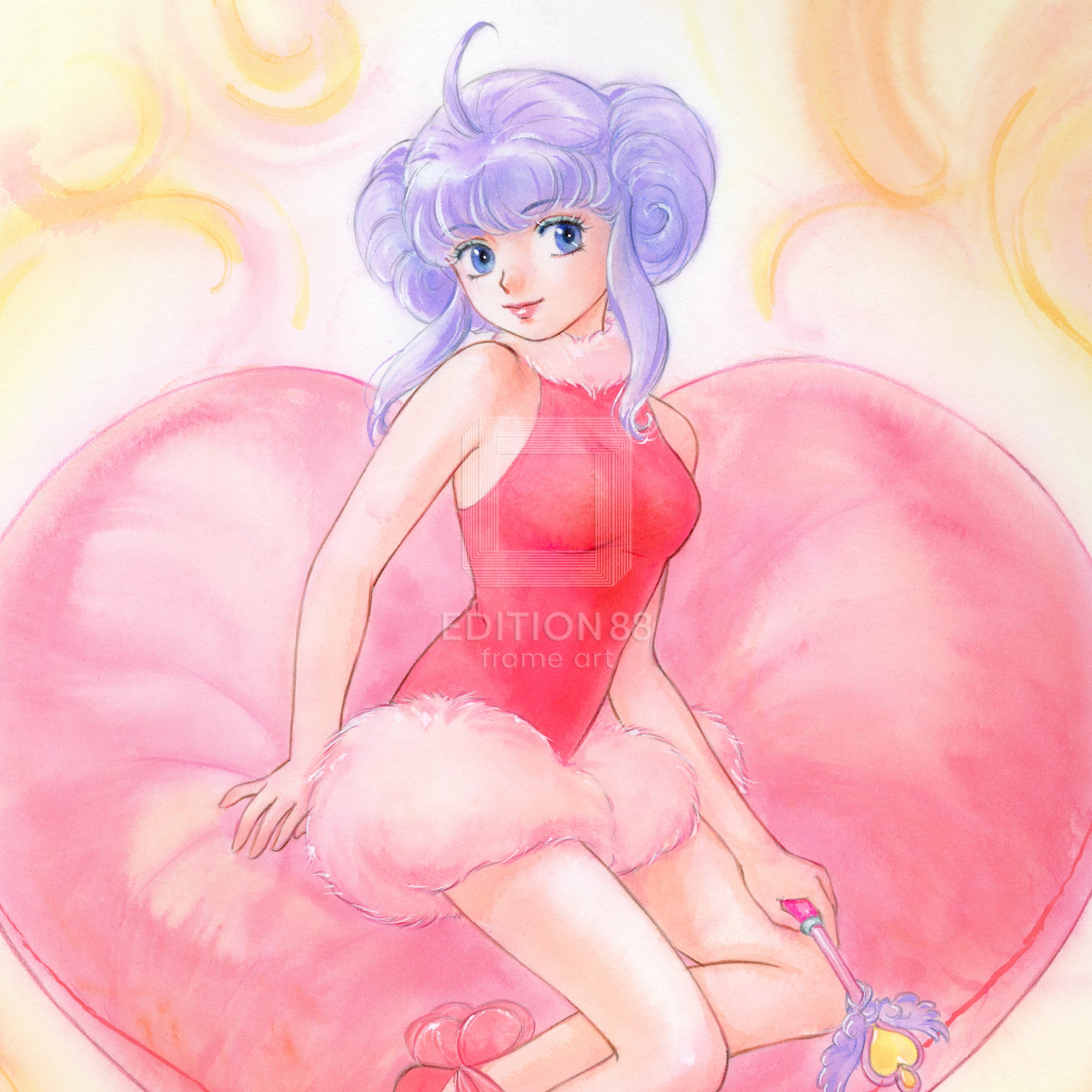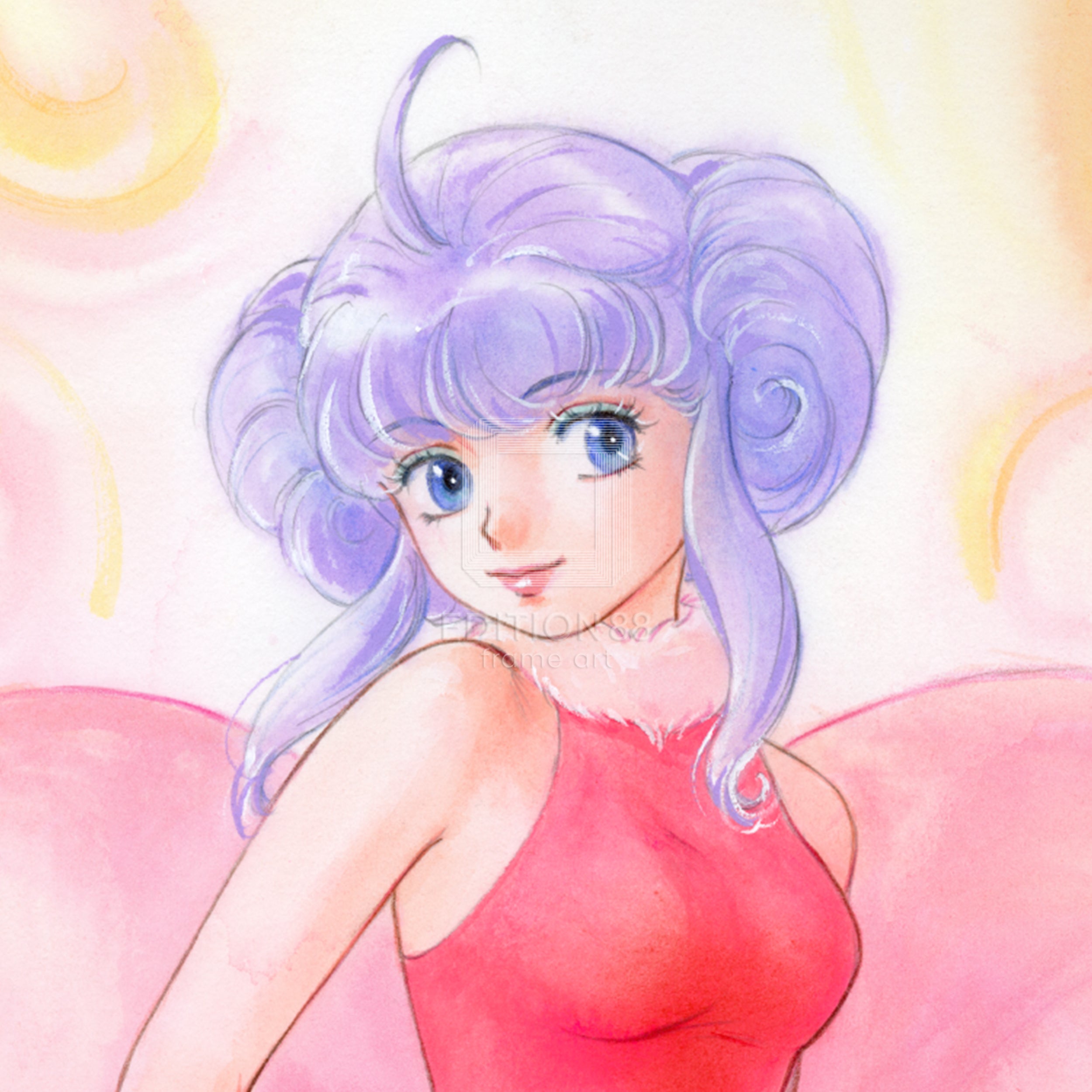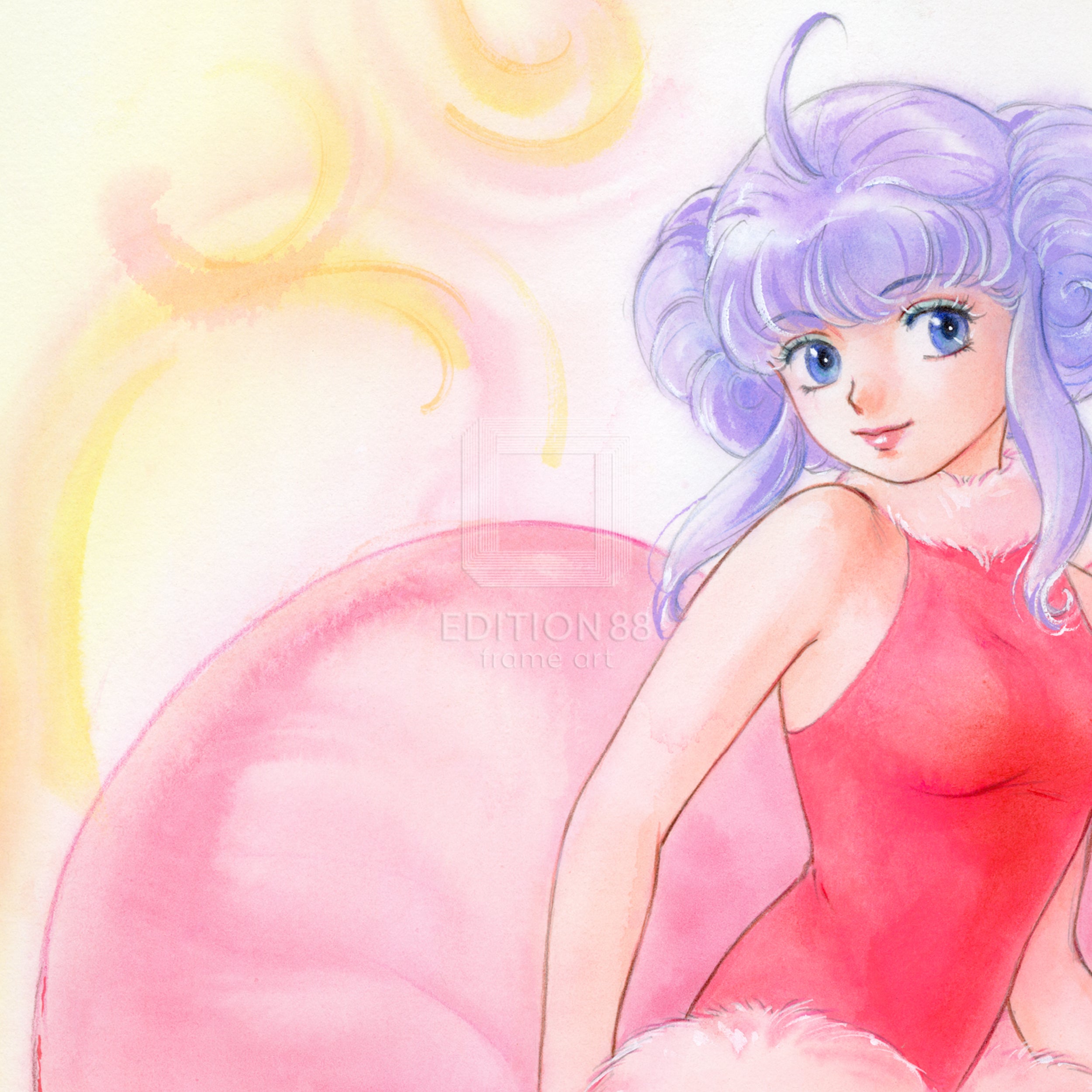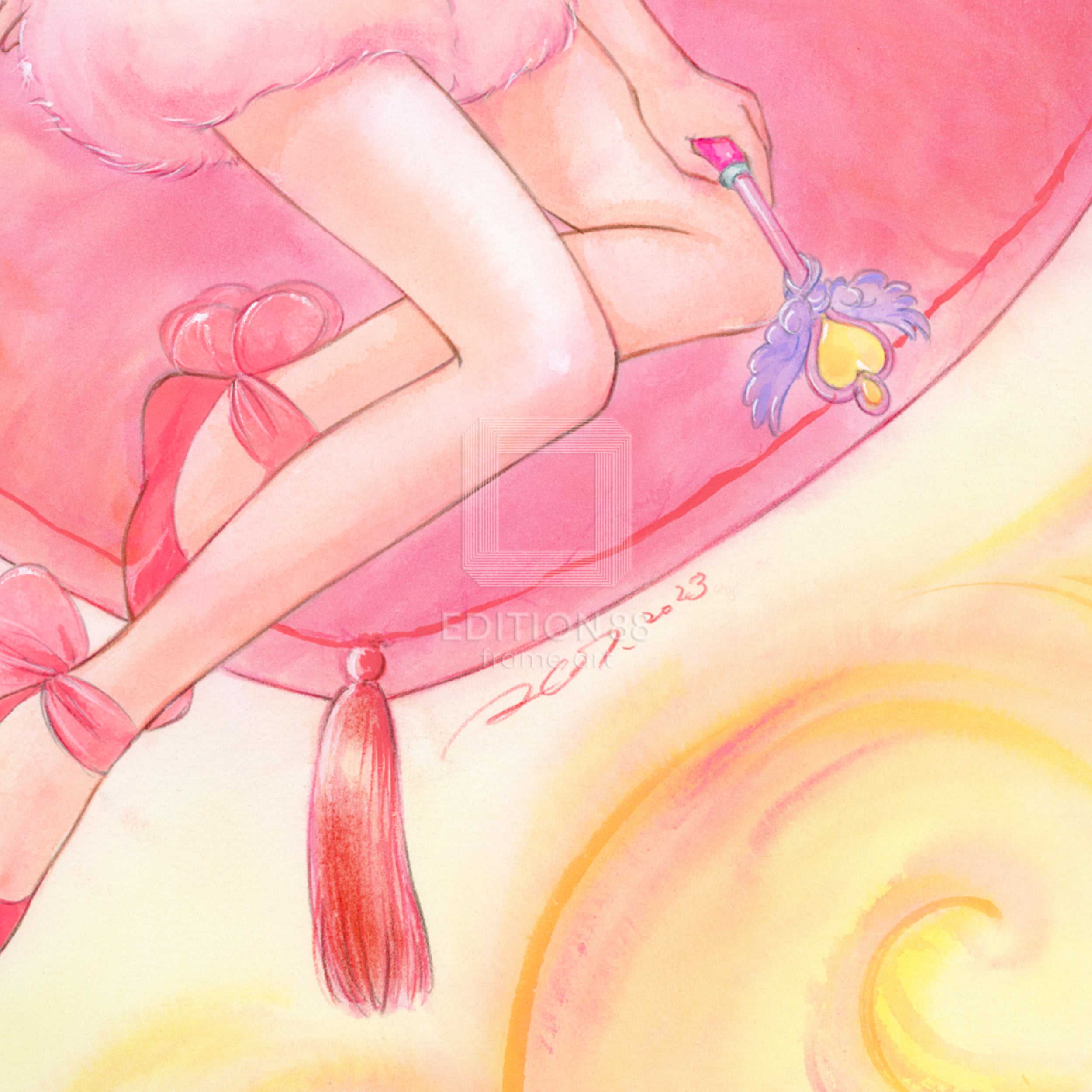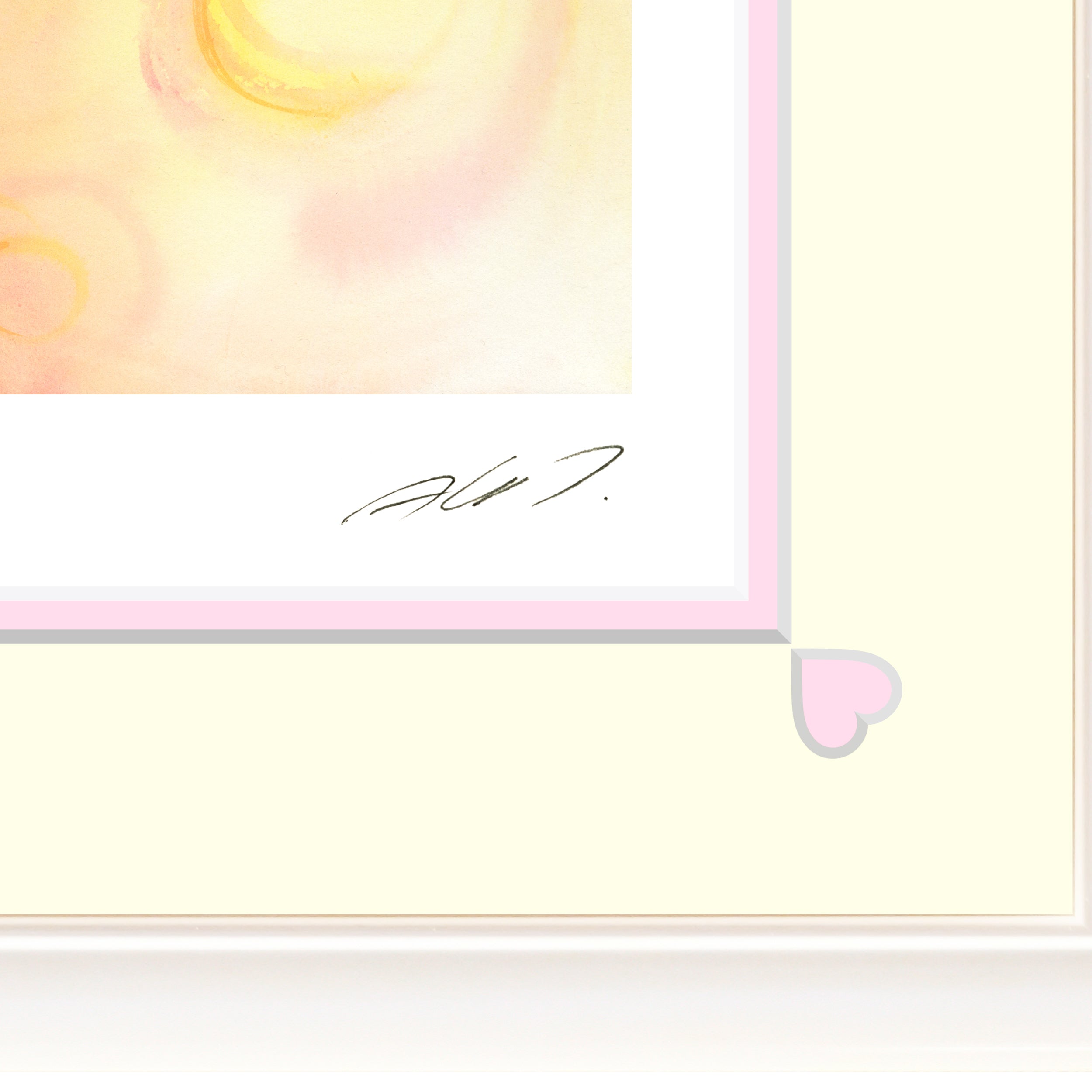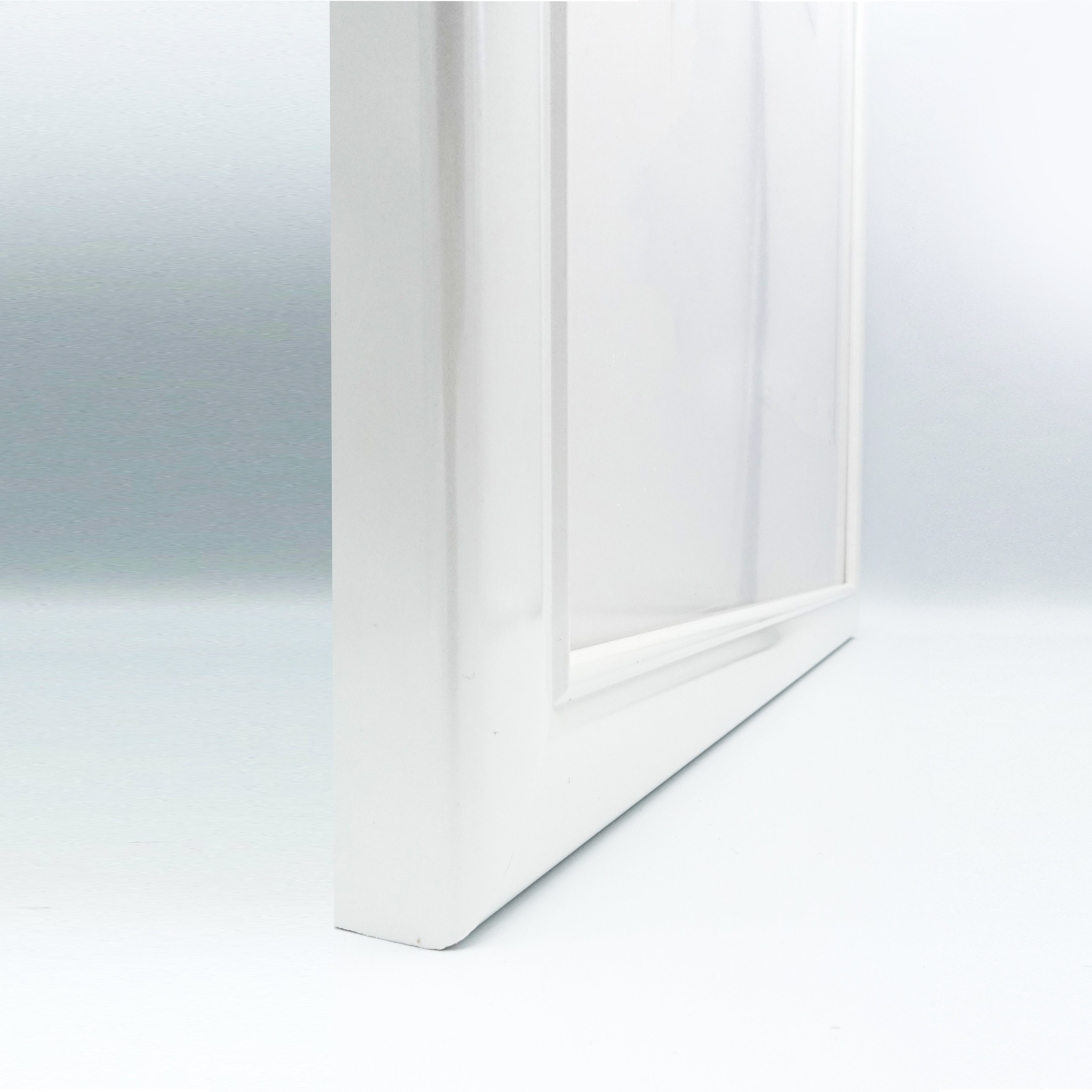 Magical Angel Creamy Mami, 88Graph 'Fluffy Sweetheart' / Akemi Takada
---
The art print is from newly drawn illustration for "Valentine Day & White Day ART EXHIBIT-".
On the Original, from Akemi Takada
For Valentine's Day, I drew Mami sitting on a warm heart-shaped cushion that gently accepts her fluffy heart.

On the Art Print, from EDITION88
The large heart-shaped cushion has a strong impact, making it a romantic Valentine's Day piece.
The clothes, shoes, and cushion were in soft colors, so we were careful not to make them too bright.

For the framing, we cut the four corners of the mat into a heart shape to show the pink mat underneath. We spent a lot of time adjusting the shape and size of the heart to make it uniform.
The double matting gives the illustration a luxurious feel and emphasizes its cuteness.

(The mat is a neutral cardboard that sits between the art print and the frame and enhances the decorative and preservation qualities of the artwork.)
 
●Hand-signed by Akemi Takada
●Limited edition of 100 
●Medium: 88 Graph (Giclée on fine art paper)
●Pearl White Frame (Resin, UV Resistant Acrylic) / Unframed
●Size
 ▸Image size 366 x 258mm / 14.41 x 10.16inch
 ▸Sheet size 412 x 295mm / 16.22 x 11.61inch
 ▸Frame size 539 x 424 x 21mm / 21.22 x 16.69 x 0.83inch
●Officially licensed by Pierrot Co.,Ltd.
●Manufactured by EDITION88
●Certificate of Authenticity

Please choose 'Frame' or 'Unframed'.
SHIPPING DATE: Within 2 months after receiving your order
Important Notice
●Since this product is made to order, please allow a certain amount of time for shipping. 
●Our products are shipped from Japan and may be subject to customs duties, import taxes, customs fees, etc. in the destination country. EDITION88 DOES NOT collect those fees directly and therefore those are not included in your total amount due. Please read our policies before placing your order.
Magical Angel Creamy Mami, 88Graph 'Fluffy Sweetheart' / Akemi Takada
Sale price

$208.00 USD
Regular price
Choose options