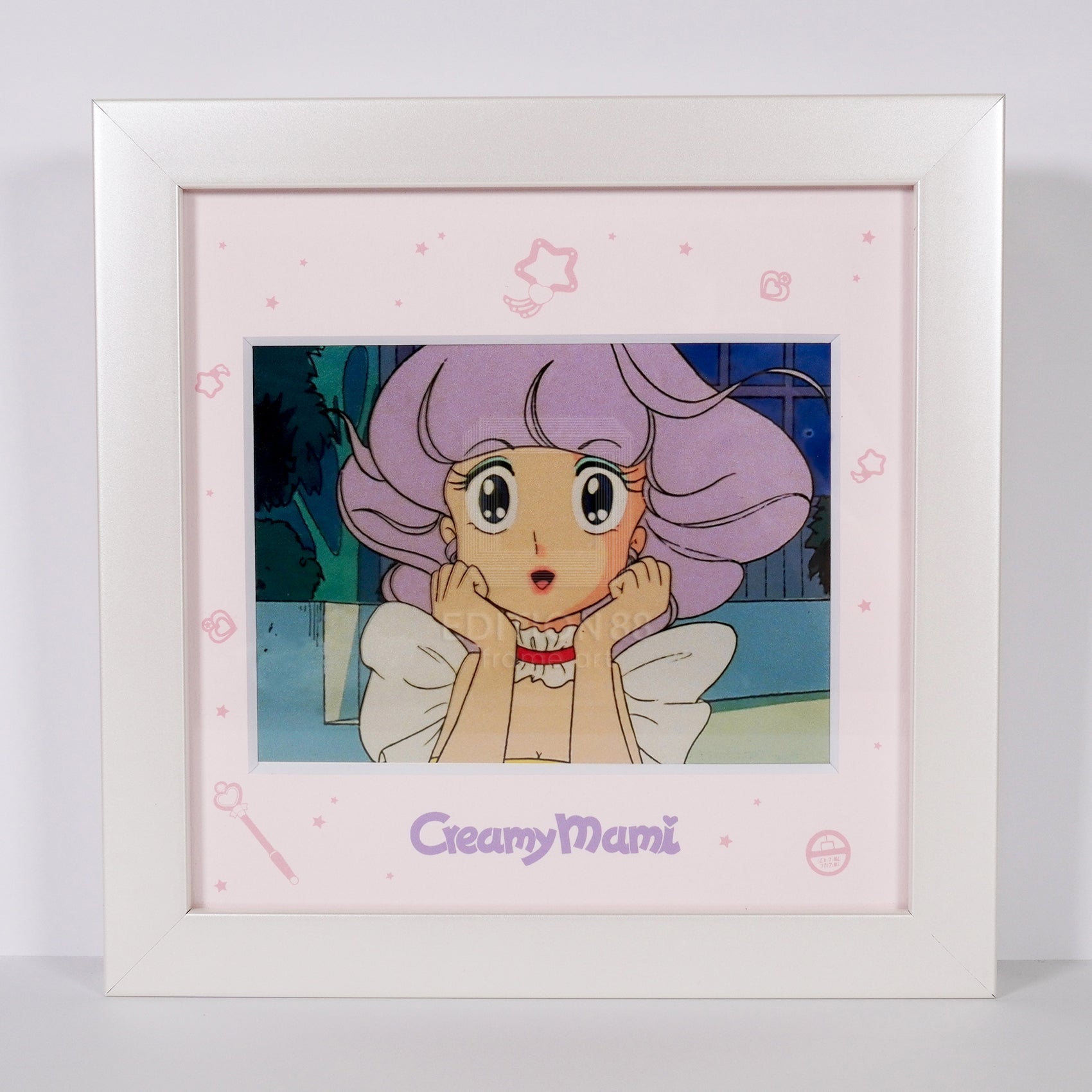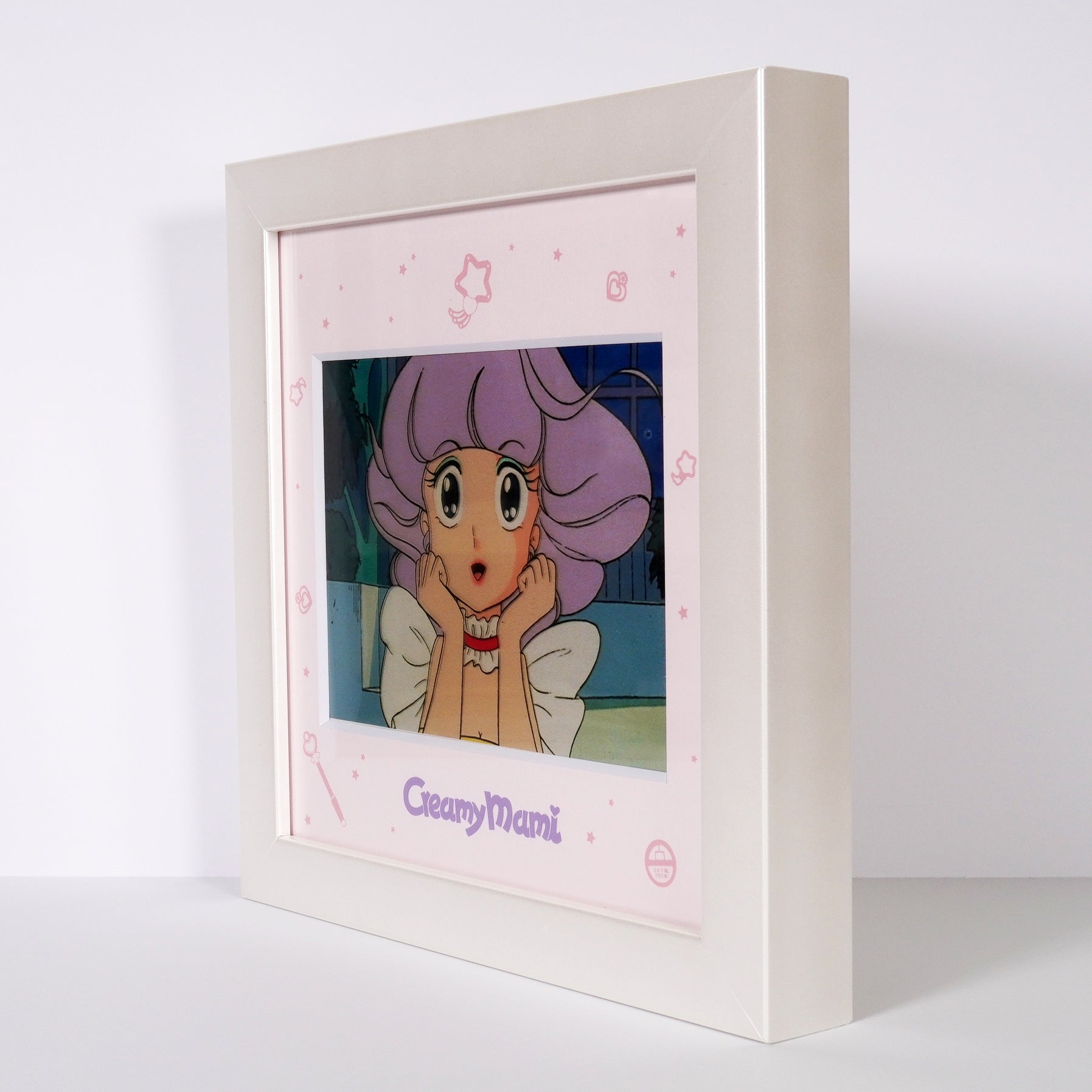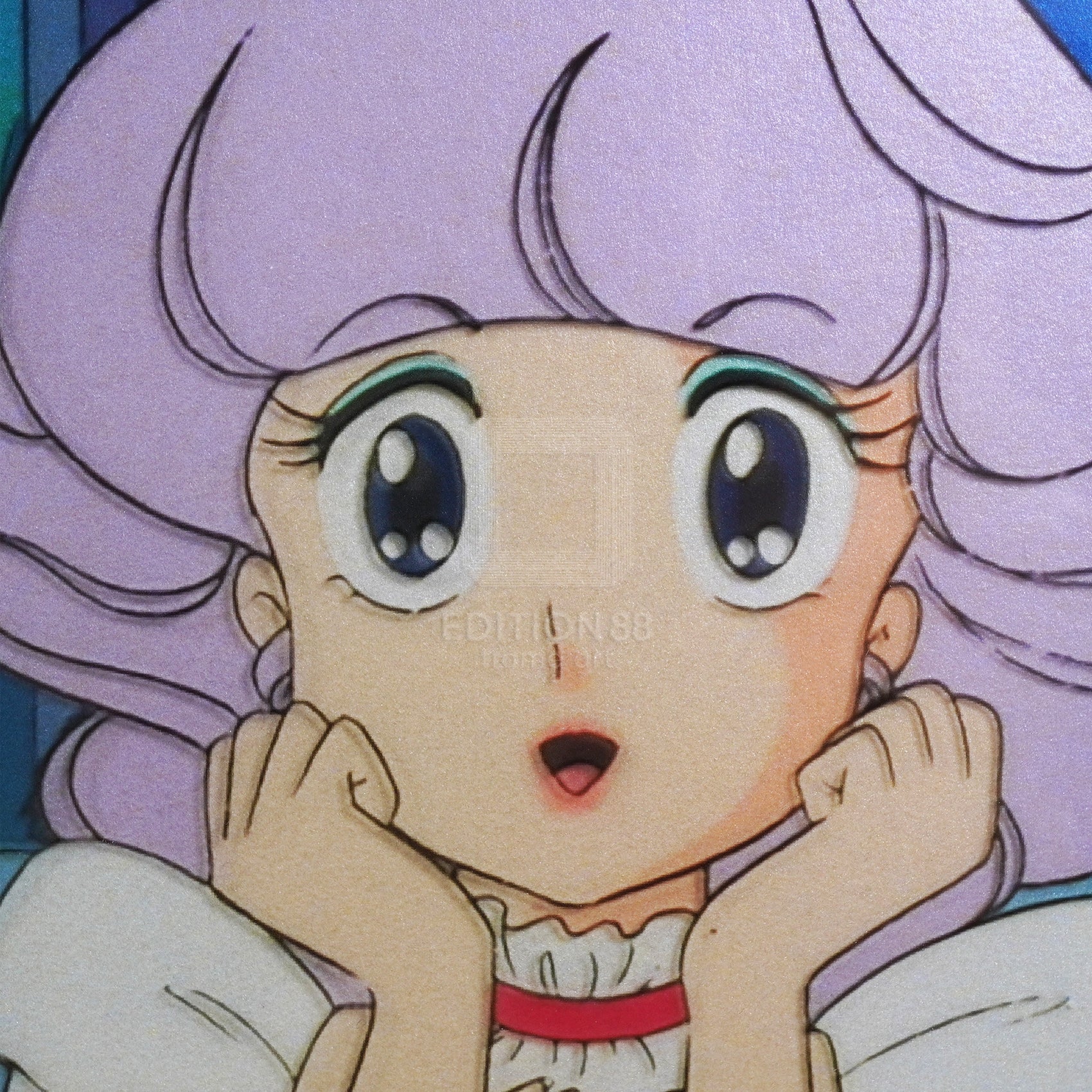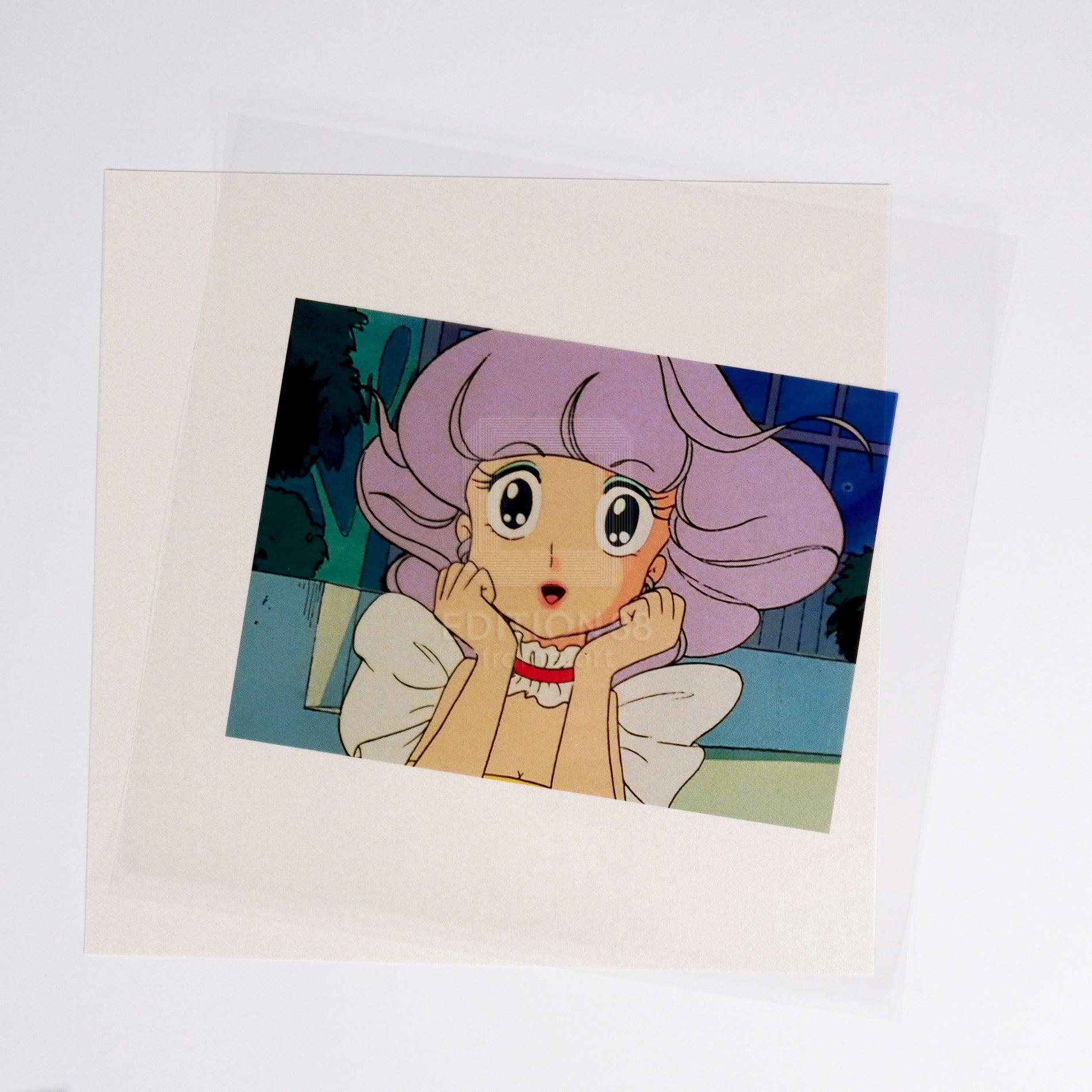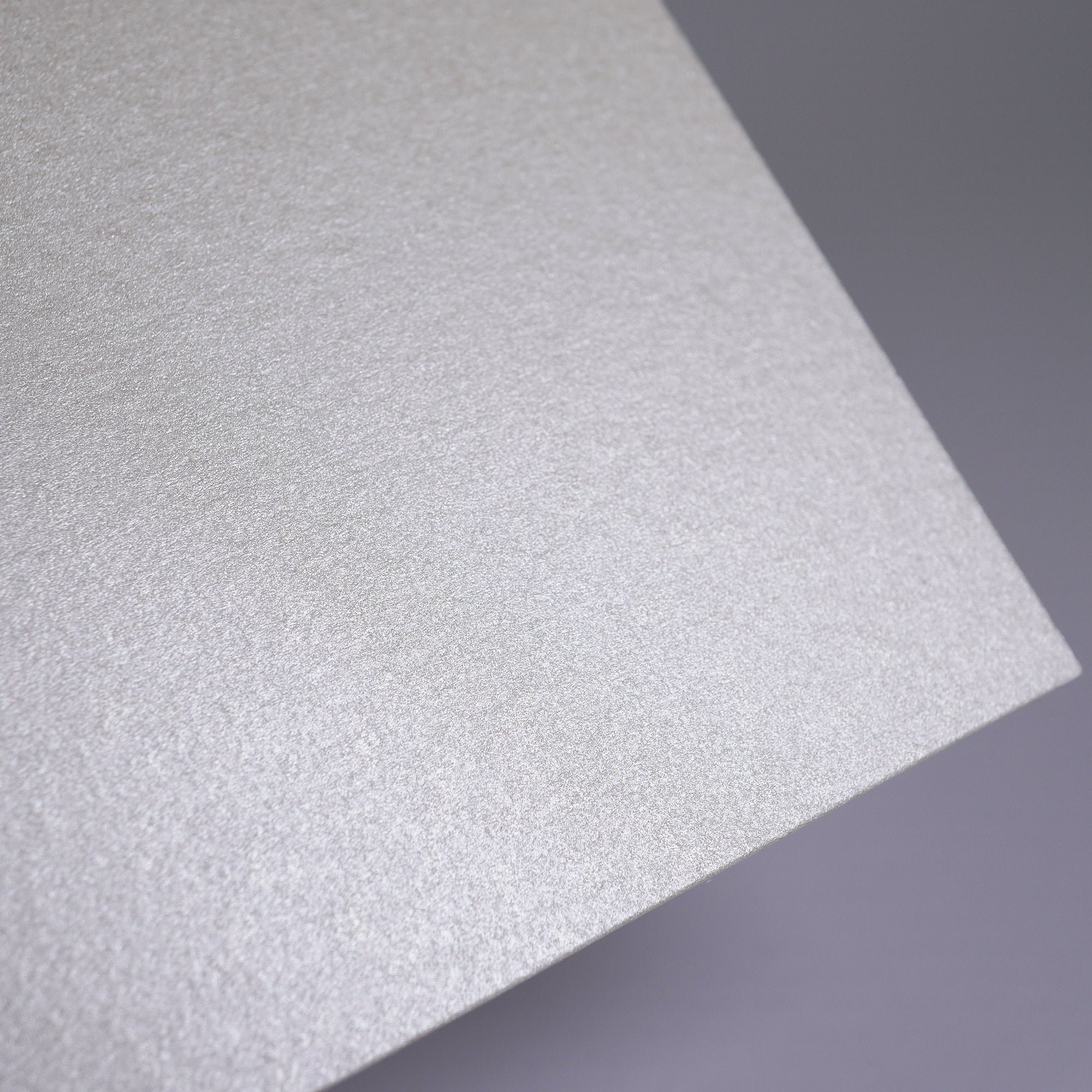 Magical Angel Creamy Mami, 88Filmgraph #3 'A Star is Born!'
---
Introducing the 88Filmgraph, a remarkable art product that specializes in showcasing famous animation scenes through the enchantment of transmitted light. With its double structure of fine paper infused with sparkling mica-like powder and film, the 88Filmgraph meticulously replicates iconic animation scenes in stunning three-dimensional form. This exquisite combination achieves a perfect harmony between the nostalgic retro charm of traditional cel animation and modern framing aesthetics.
Each design mat features magical items from Creamy Mami, and for each famous scene, the colors and textures are thoughtfully tailored, adding a unique touch to enhance the artwork.
Encased in a 23cm square frame, the 88Filmgraph is 3cm thick, allowing it to be displayed not only on walls but also on desks or shelves, making it a versatile art piece.
Through the captivating 88Filmgraph, we invite you to experience the timeless allure of "Magic Angel Creamy Mami" and cherish its world forever without fading.
●Fine paper, Film
●Pearl White Frame
●Size
 ▸Image size 112×153mm / 4.41 x 6.02inch
 ▸Frame size 230 × 230 x 31mm / 9.06 x 9.06 x 1.22inch
●Officially licensed by Pierrot Co.,Ltd.
●Manufactured by EDITION88
©Pierrot
Shipping date: Within 2 months after receiving your order
Important Notice
●Since this product is made to order, please allow a certain amount of time for shipping. Please place your order only if you understand this point.
●Our products are shipped from Japan and may be subject to customs duties, import taxes, customs fees, etc. in the destination country. EDITION88 DOES NOT collect those fees directly and therefore those are not included in your total amount due. International customers are responsible to pay those directly to the carrier at the time of delivery or via bill afterward. Please read our policies before placing your order.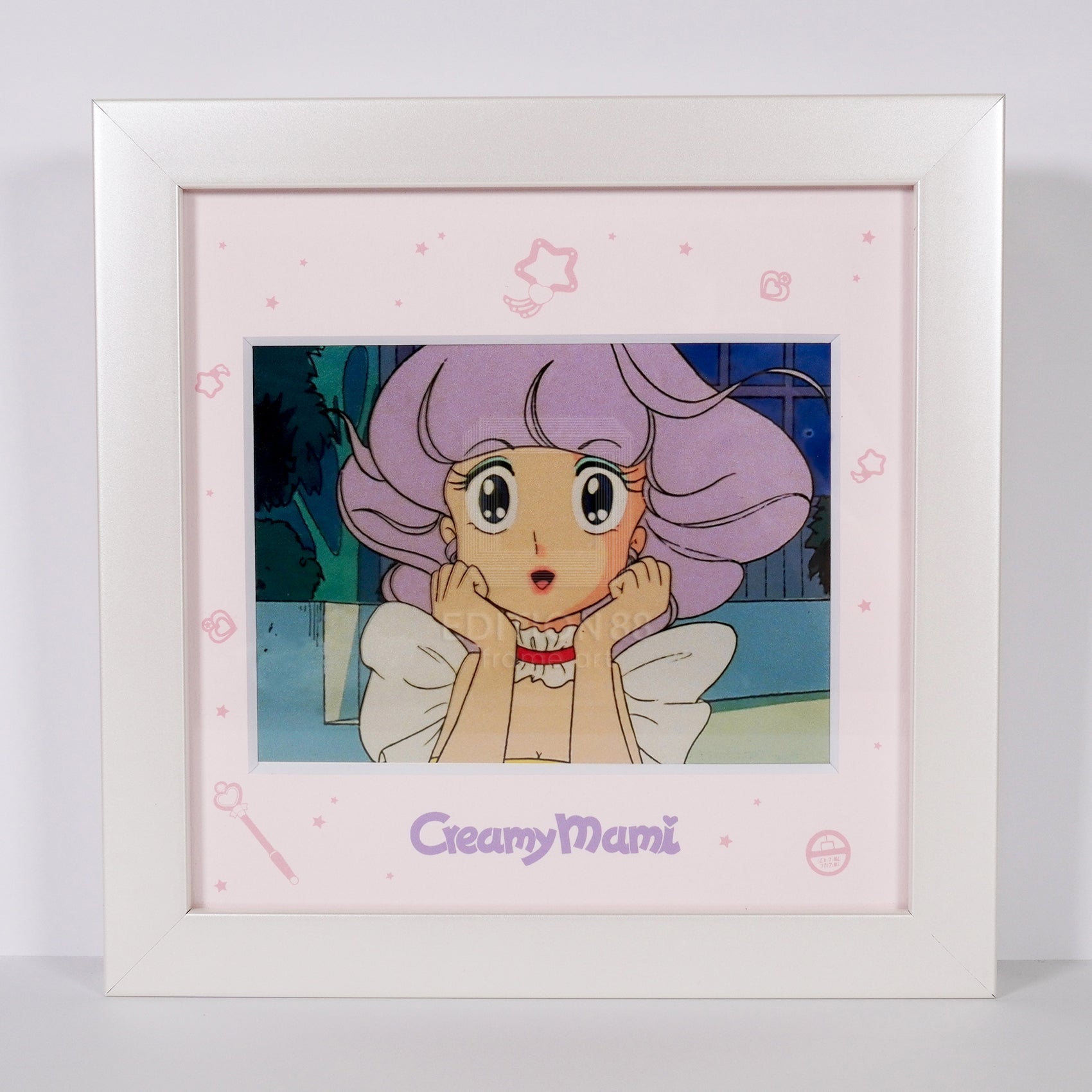 Magical Angel Creamy Mami, 88Filmgraph #3 'A Star is Born!'
Sale price

$61.00 USD
Regular price
Choose options