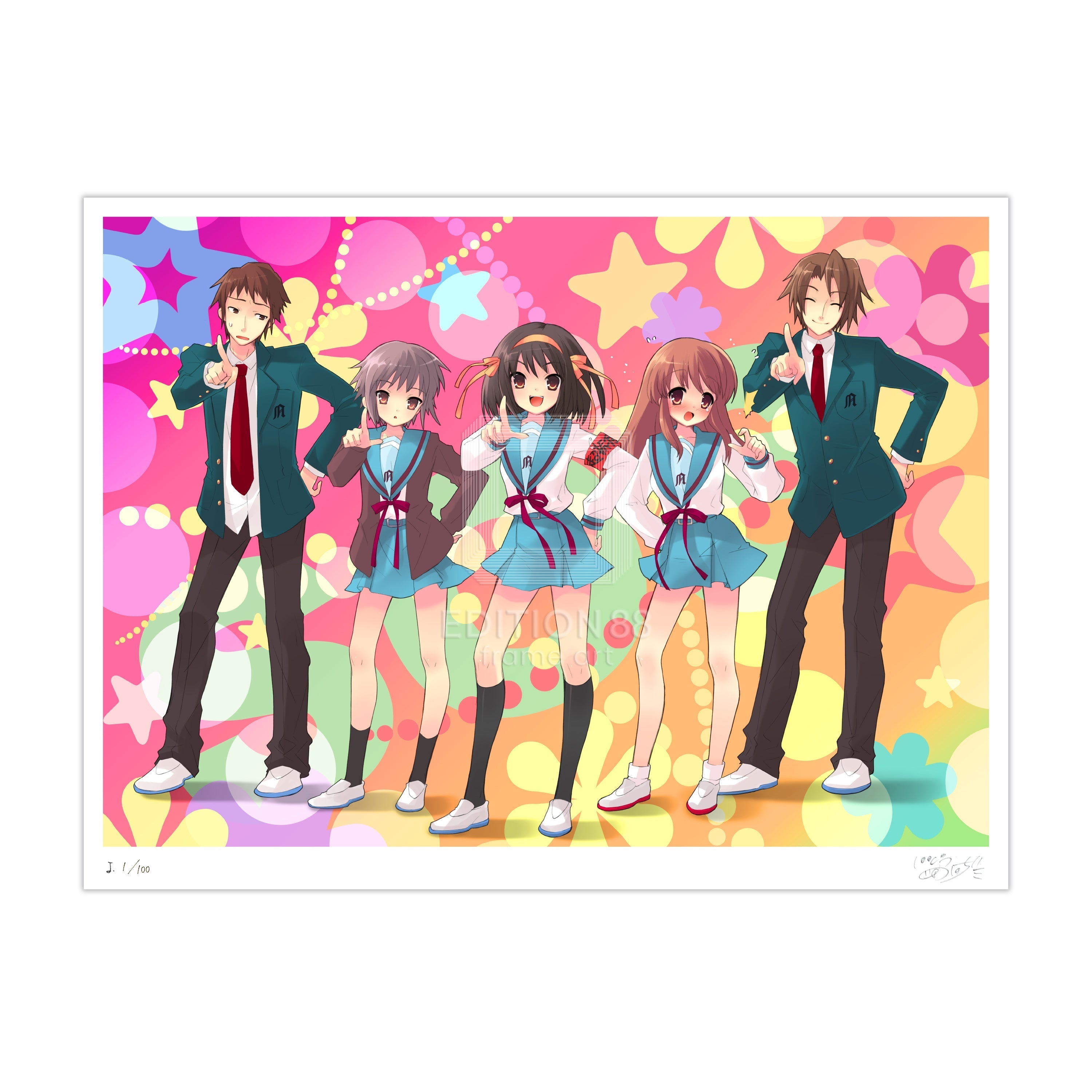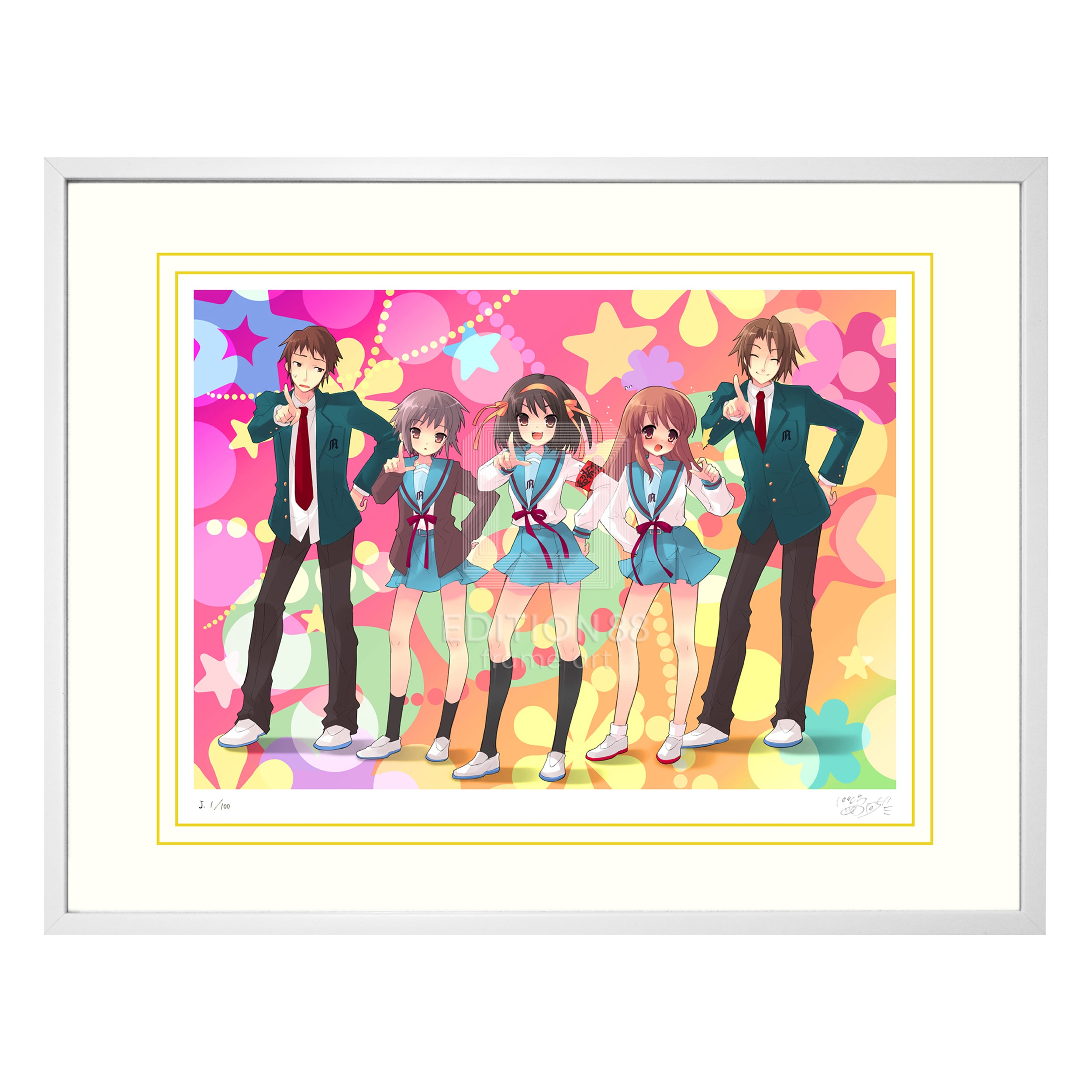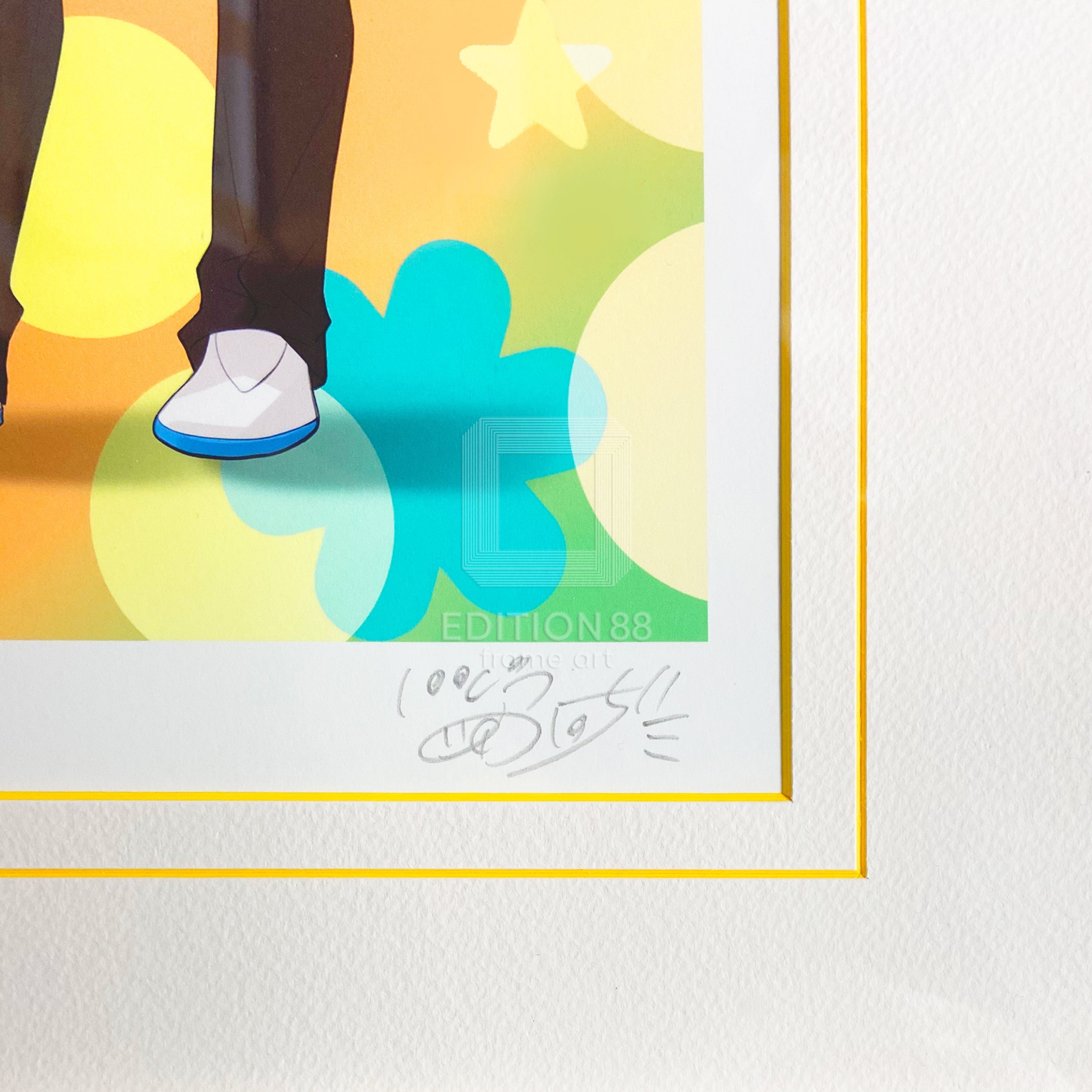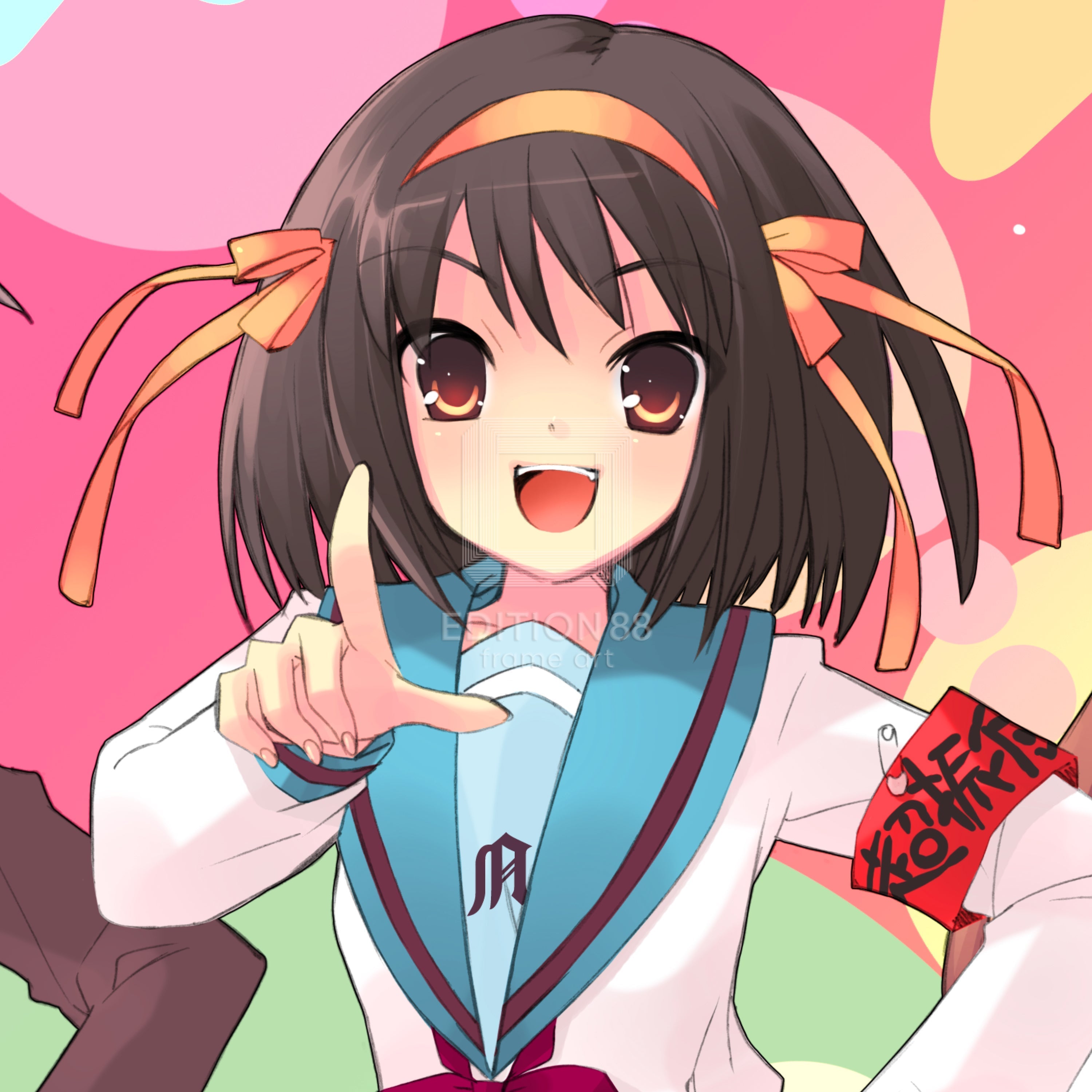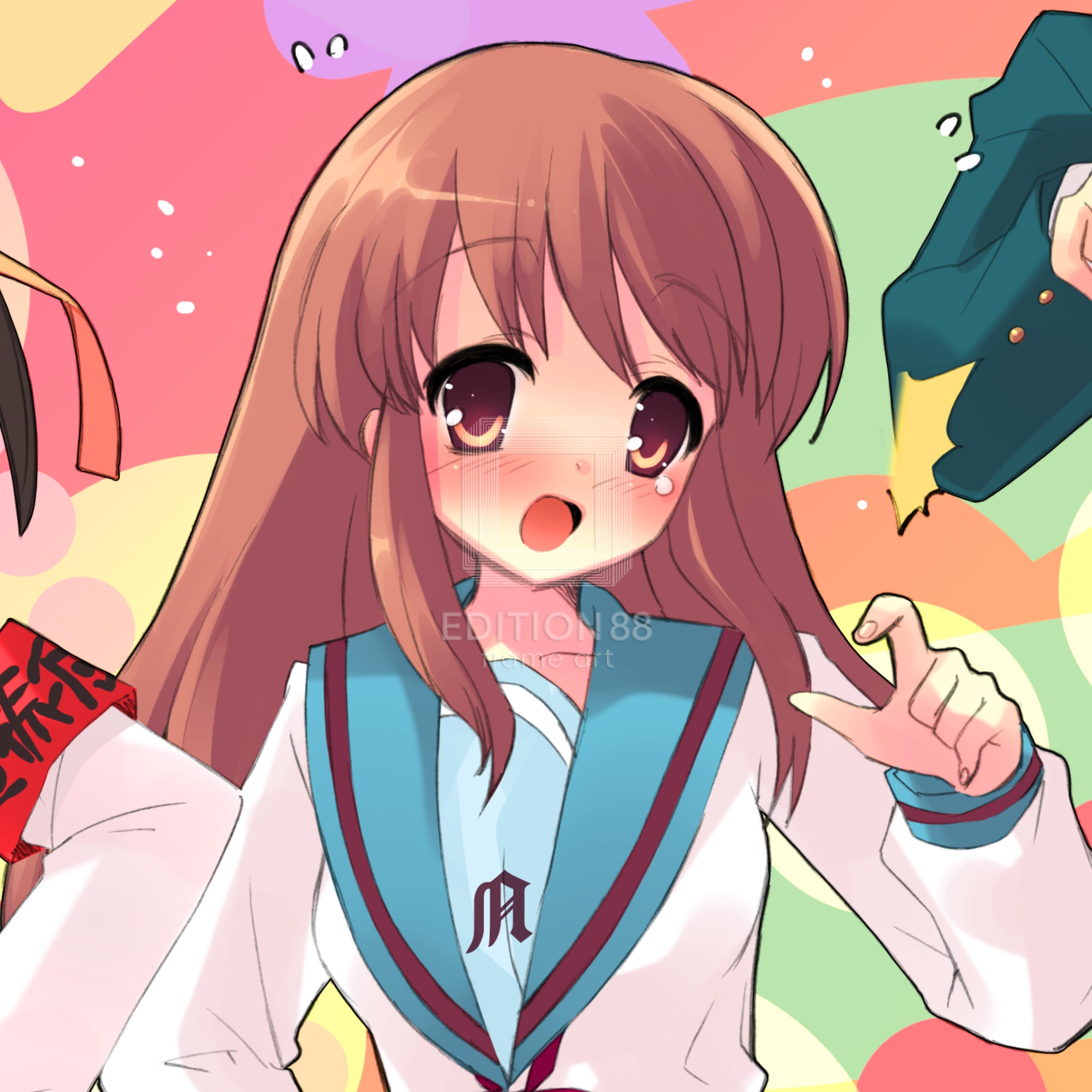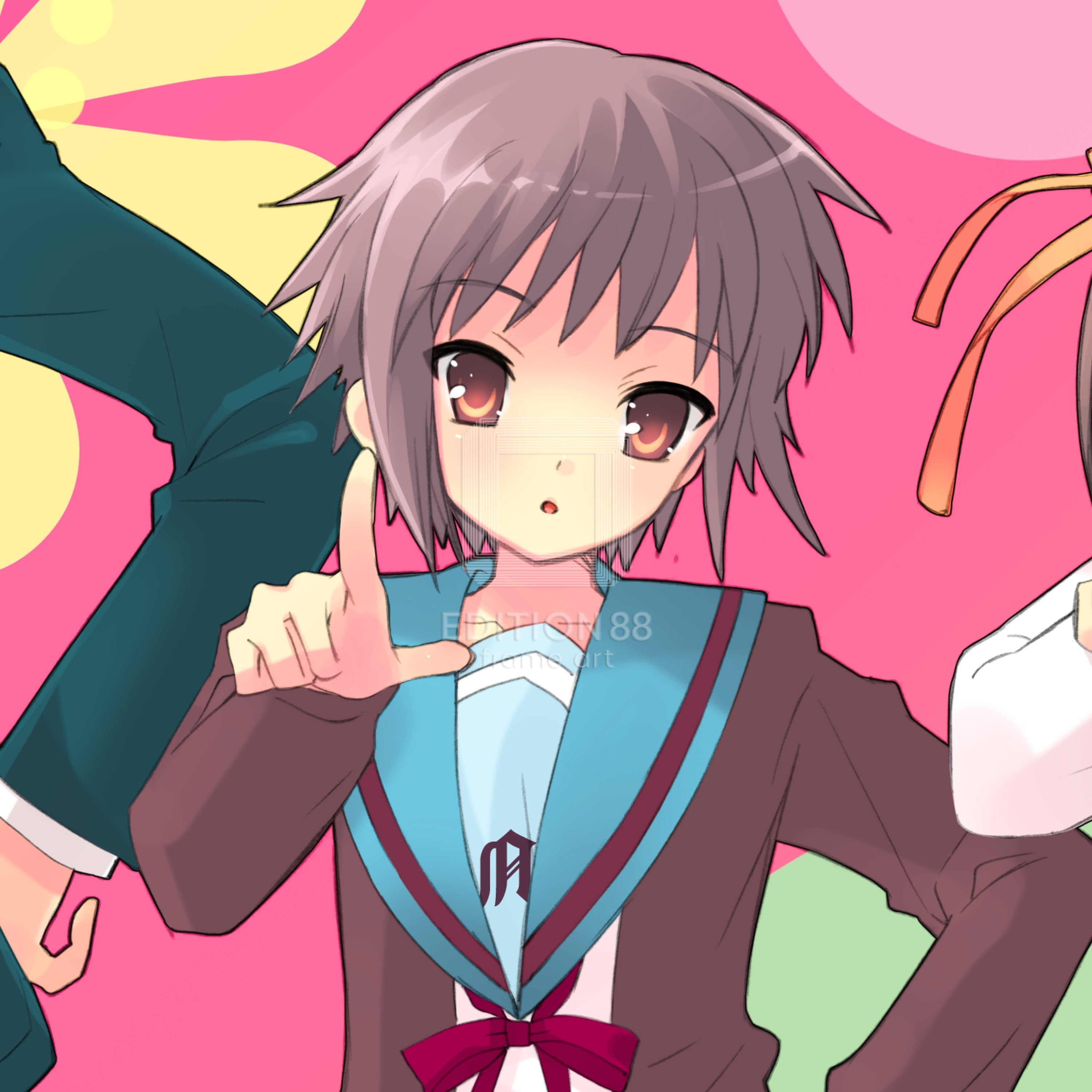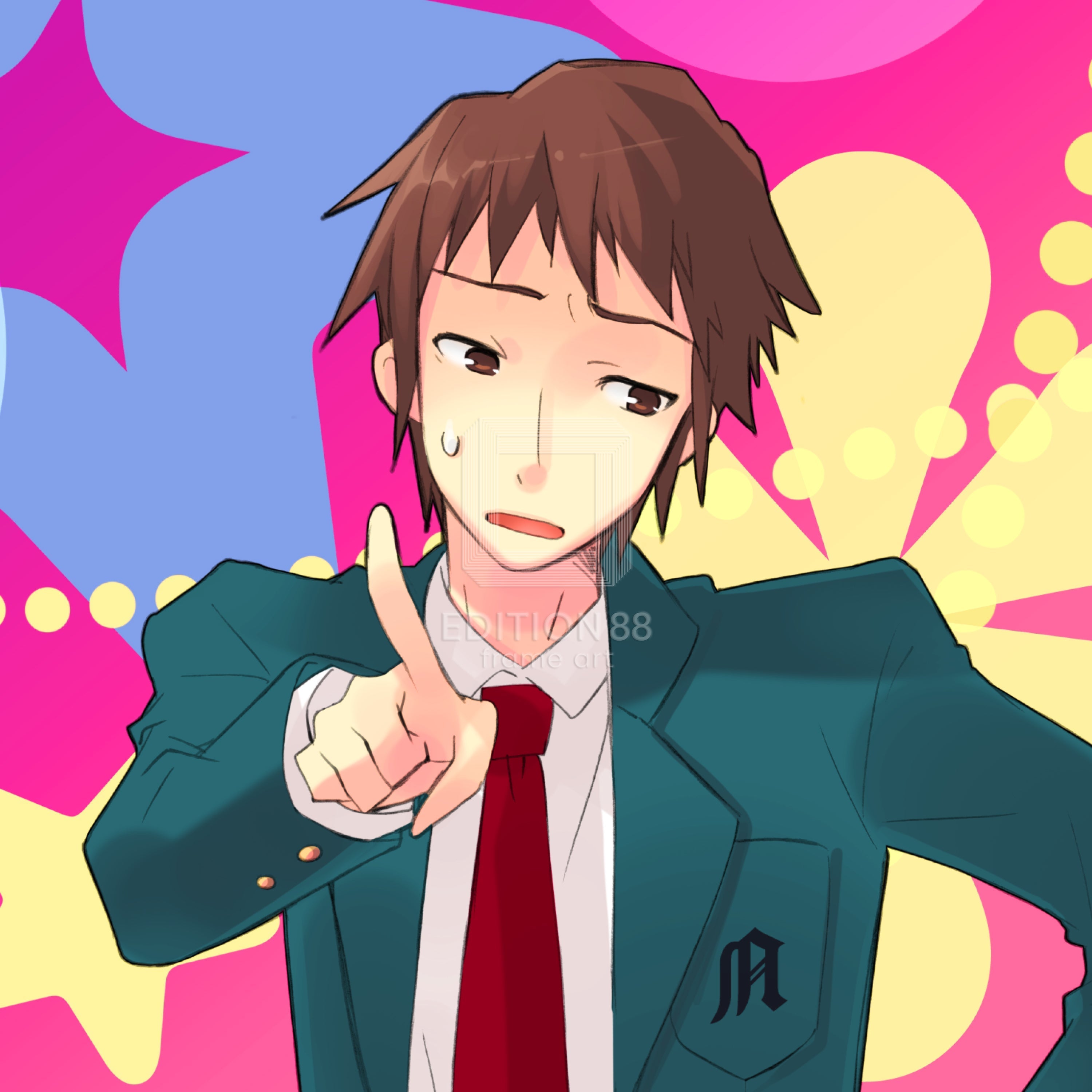 The Melancholy of Haruhi Suzumiya, 88Graph #3 / Noizi Ito
---
This art print is from the original illustration created for monthly magazine "the Sneaker, August 2006".
Comments from Noizi Ito
I drew this illustration in homage to the ending theme song of the anime "Hare Hare Yukai". Haruhi and her friends in the animation, drawn by Kyoto Animation, are so powerful that I realized that the characters are "alive". I am grateful for this animation work.

On the Art Print, from EDITION88
The characters are bright and cheerful along with their dance choreography. The vibrant background illustrations are eye-catching and appealing.
Beyond the realm of color, which would be limited in general printing, we present them vividly and clearly.
One of the unique features of this art print is that each print is hand sprayed with pearlescent paint. This gives the work a more three-dimensional and bright impression.
In framing, this print is presented in a straightforward pearl white frame with a laminated mat made of two colors of cardboard, yellow and cream. A double line of yellow surrounds the image of the work, giving the picture a tighter look.

●Hand-signed by Noizi Ito
●Limited edition of 400 (International edition 100 , Regular edition 300 )
●Medium: 88 Graph (Giclée on fine art paper, hand-sprayed)
●White Frame (Wood, UV Resistant Acrylic) /Unframed
●Size
 ▸Image size 379 x 269mm / 14.92 x 10.59inch
 ▸Sheet size 419 x 309mm / 16.50 x 12.17inch
 ▸Frame size 410 x 525 x 20mm /16.14 x 20.67 x 0.79inch
●Officially licensed by Straight Edge Inc./KADOKAWA CORPORATION
●Manufactured by EDITION88
●Certificate of Authenticity

© Nagaru Tanigawa, Noizi Ito/KADOKAWA
Please choose 'Frame' or 'Unframed'.
SHIPPING DATE: Within 2 months after receiving your order
Important Notice
●Since this product is made to order, please allow a certain amount of time for shipping. 
●Our products are shipped from Japan and may be subject to customs duties, import taxes, customs fees, etc. in the destination country. EDITION88 DOES NOT collect those fees directly and therefore those are not included in your total amount due.  Please read our policies before placing your order.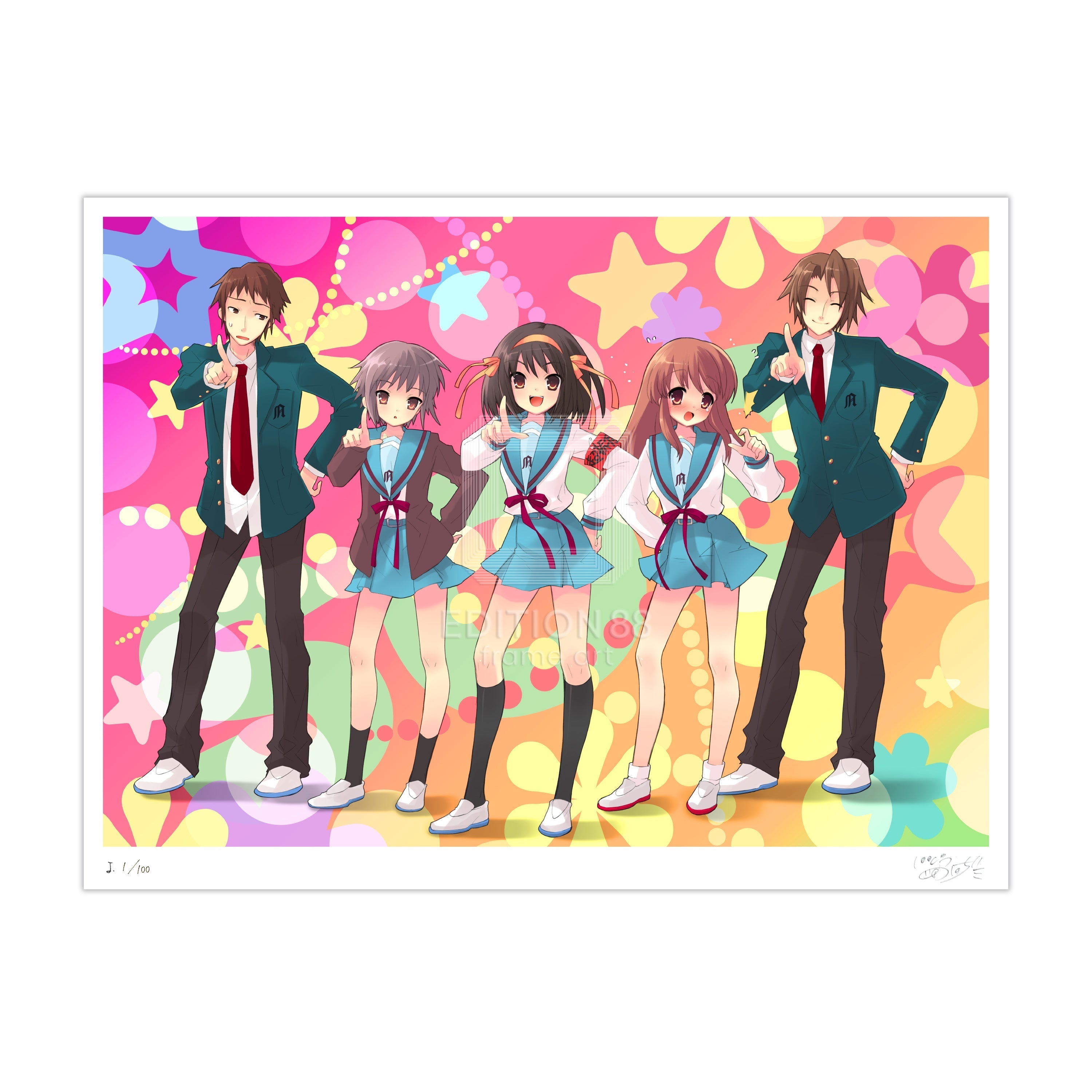 The Melancholy of Haruhi Suzumiya, 88Graph #3 / Noizi Ito
Sale price

$248.00 USD
Regular price
Choose options