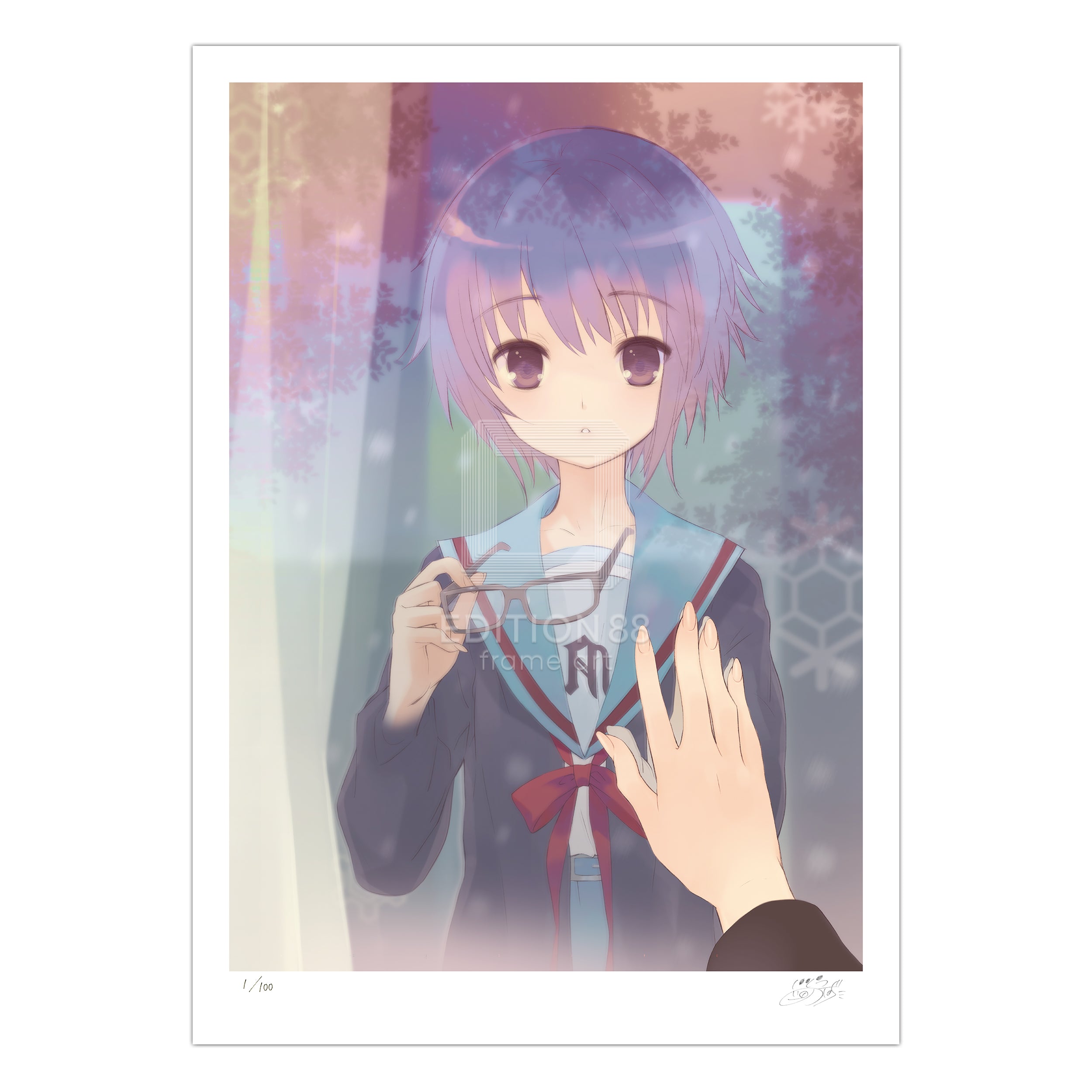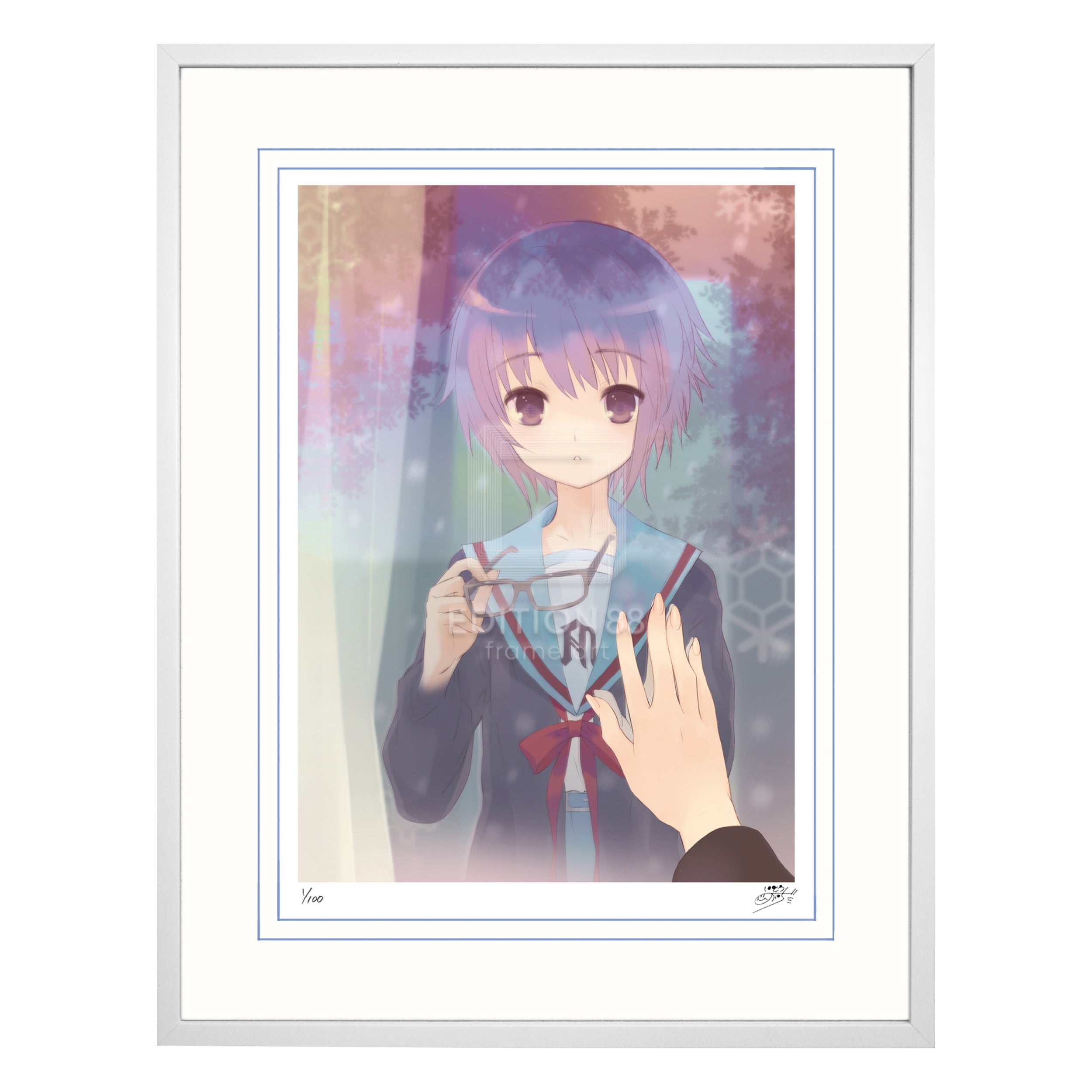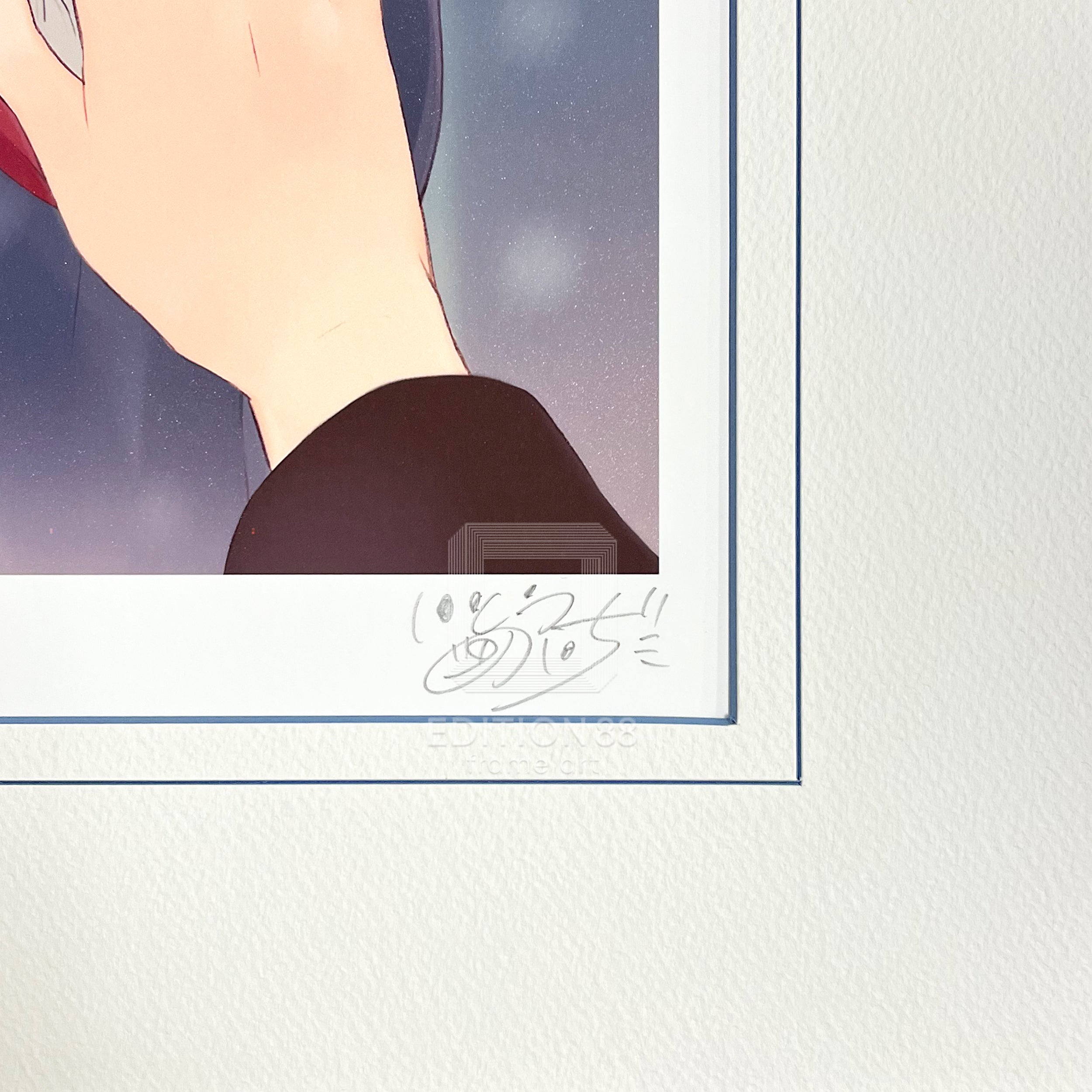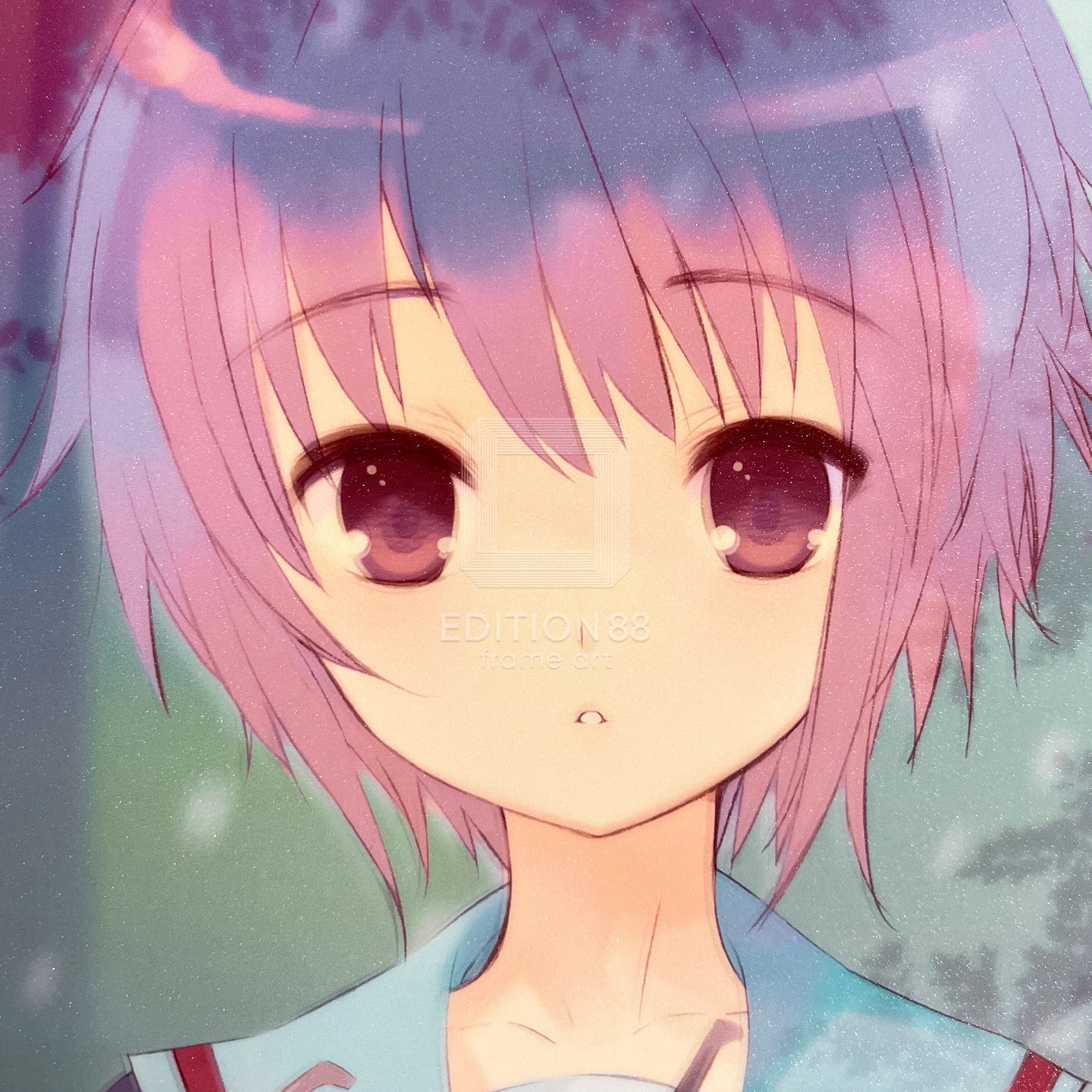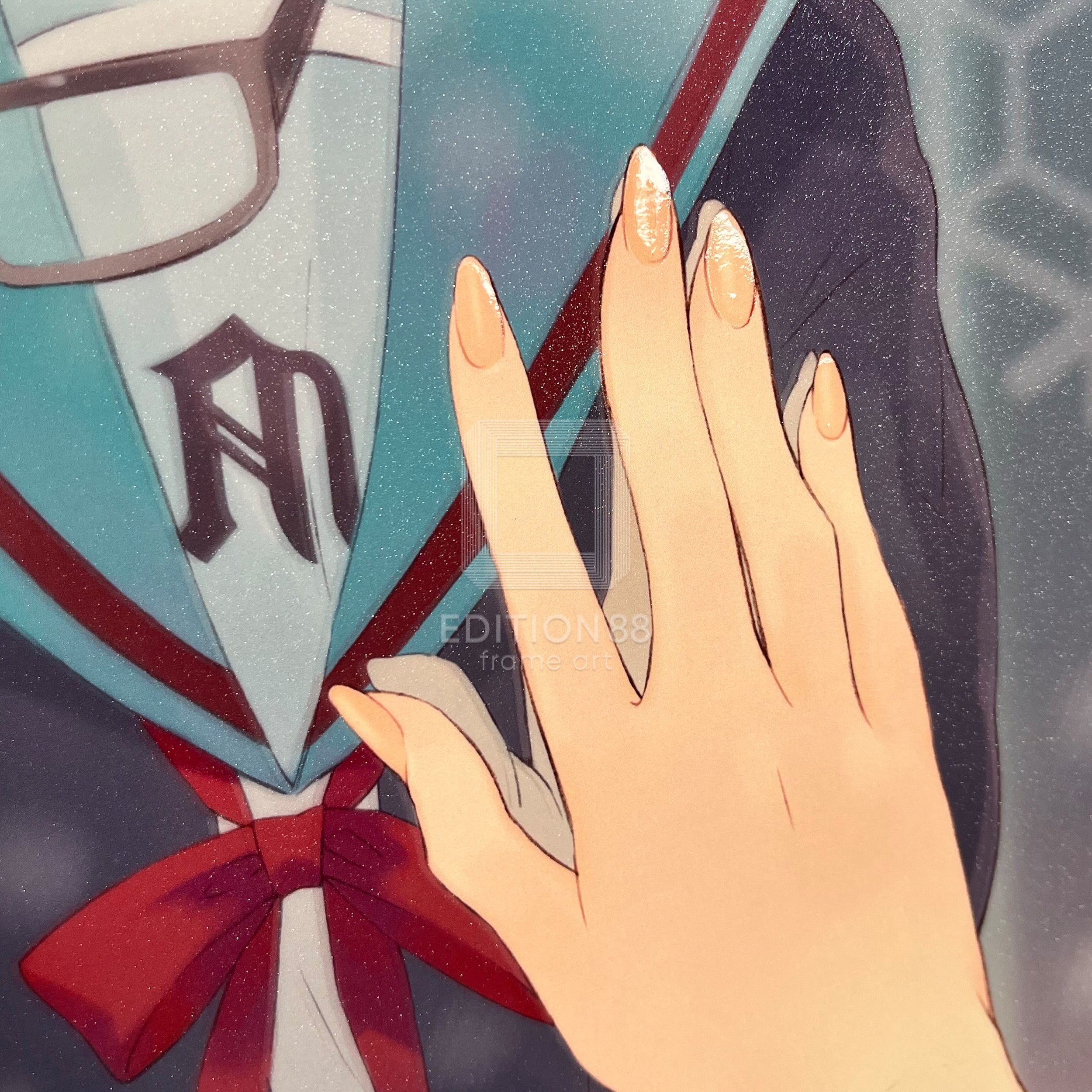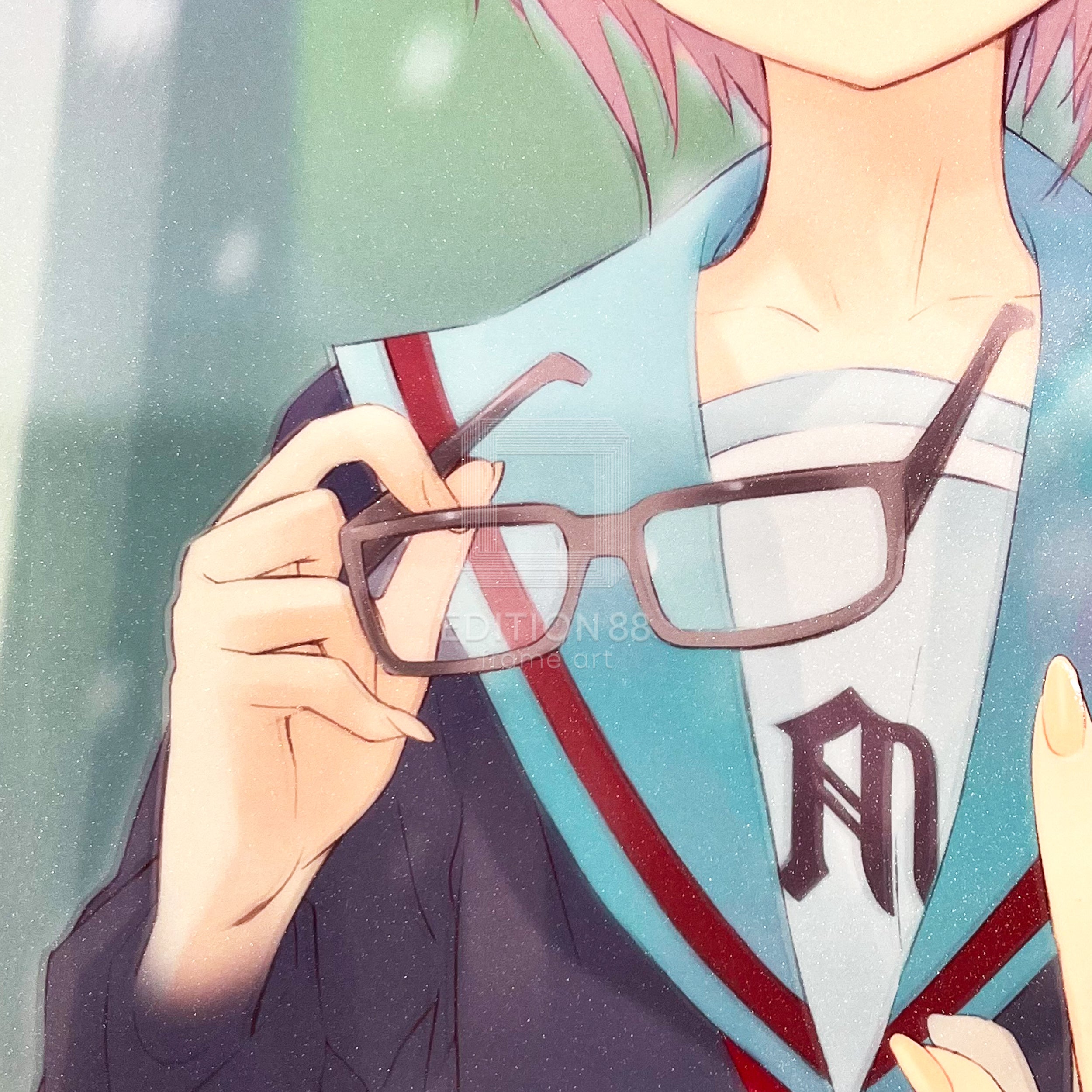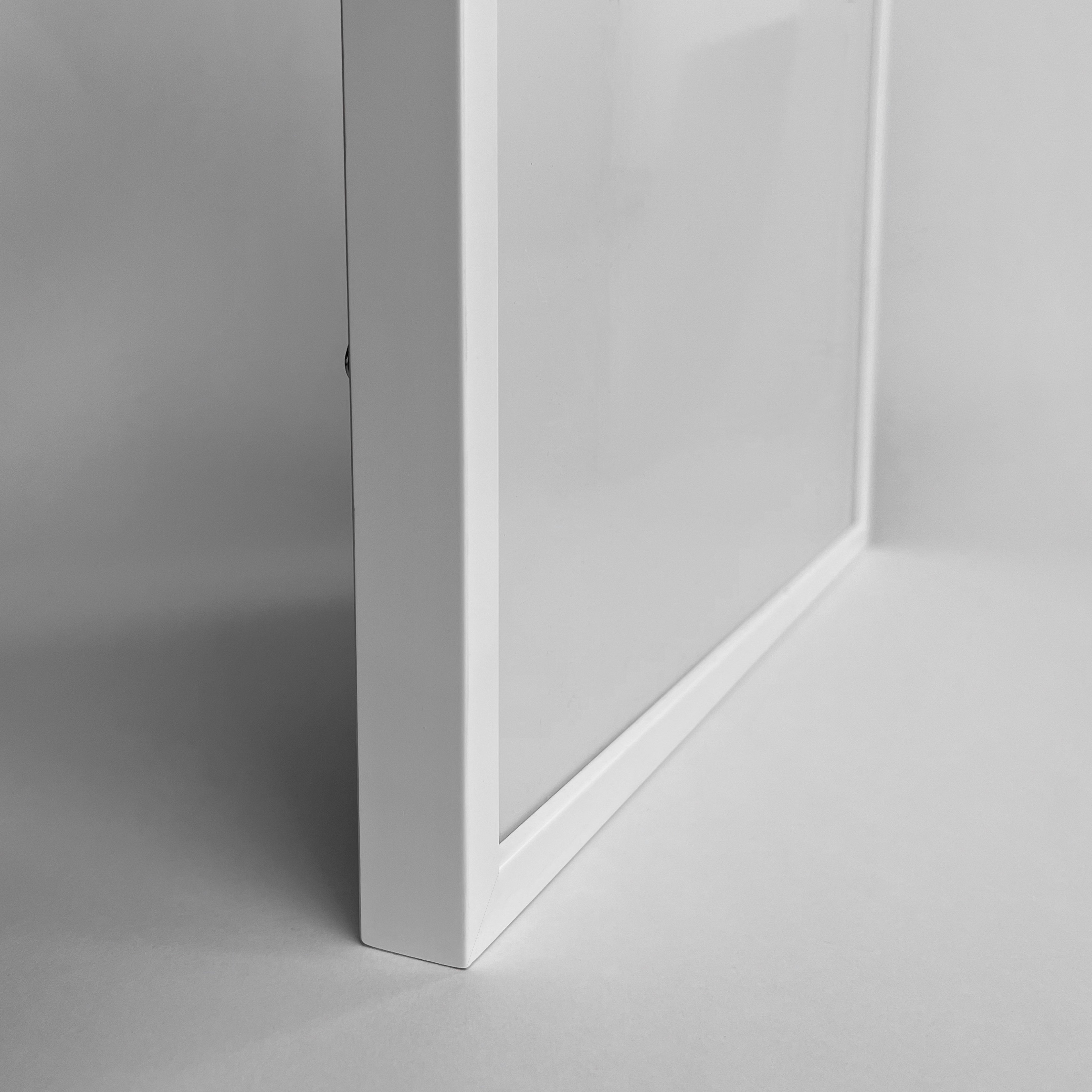 The Disappearance of Haruhi Suzumiya, 88Graph #4 / Noizi Ito
---
This is 88Graph from the illustration on the cover of the pamphlet of "The Disappearance of Haruhi Suzumiya the Movie".

On the Original, from Noizi Ito
Nagato is standing by the window, curiously staring at her reflection in the glass.
Yuki, the heroine of "The Disappearance", has a more fragile image than her usual dependable self, so I drew her in lighter tones.

On the Art Print, from EDITION88
Gazing at her reflection in the window, she wears a slightly different mood than usual.
Her expression is somewhat fragile, and the use of light, translucent colors in the artwork is exactly like Yuki Nagato, the heroine of "The Disappearance".

Special attention was paid to replicating the exquisite mixture of colors, such as pale blue and purple reflected in the transparent glass.
A thin spray of shimmering pearlescent paint was applied to the entire piece to accentuate the fantastic atmosphere. We glossed her nails to give them a three-dimensional look.

We hope you will feel the charm of Nagato, who looks a little fragile and different from usual.

●Hand-signed by Noizi Ito
●Limited edition of 100 
●Medium: 88 Graph (Giclée on fine art paper, Pearl White Glitter)
●White Frame  (Wood, UV Resistant Acrylic) / Unframed
●Size
 ▸Image size 364 x 260mm / 14.33x 10.24inch
 ▸Sheet size 409 x 290mm / 16.10 x 11.42inch
 ▸Frame size 525 x 410 x 20mm / 20.67 x 16.14 x 0.79inch
●Officially licensed by Straight Edge Inc./KADOKAWA CORPORATION
●Manufactured by EDITION88
●Certificate of Authenticity
© Nagaru Tanigawa, Noizi Ito/KADOKAWA
Please choose 'Frame' or 'Unframed'.
SHIPPING DATE: Within 2 months after receiving your order
Important Notice
●Since this product is made to order, please allow a certain amount of time for shipping. 
●Our products are shipped from Japan and may be subject to customs duties, import taxes, customs fees, etc. in the destination country. EDITION88 DOES NOT collect those fees directly and therefore those are not included in your total amount due. Please read our policies before placing your order.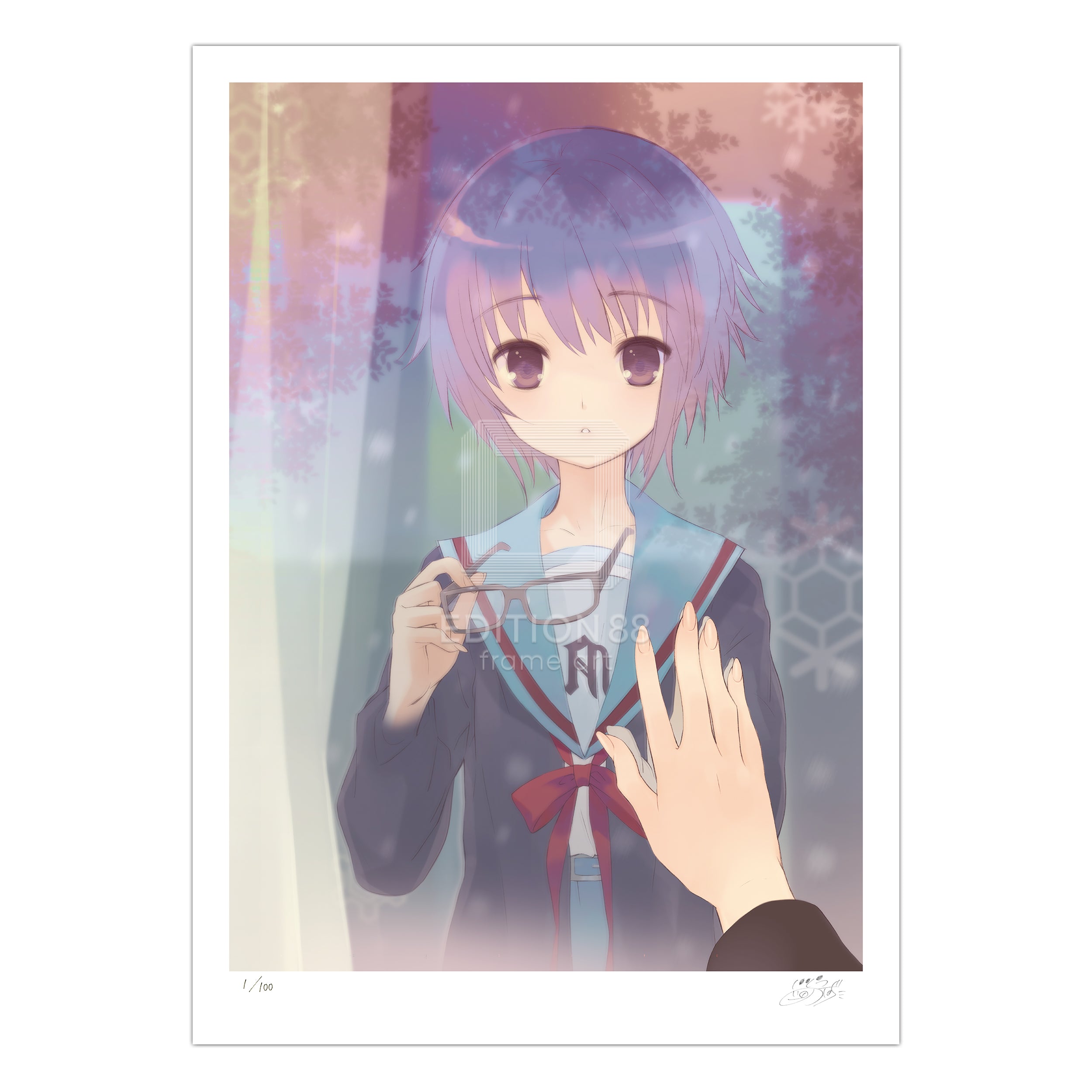 The Disappearance of Haruhi Suzumiya, 88Graph #4 / Noizi Ito
Sale price

$248.00 USD
Regular price
Choose options