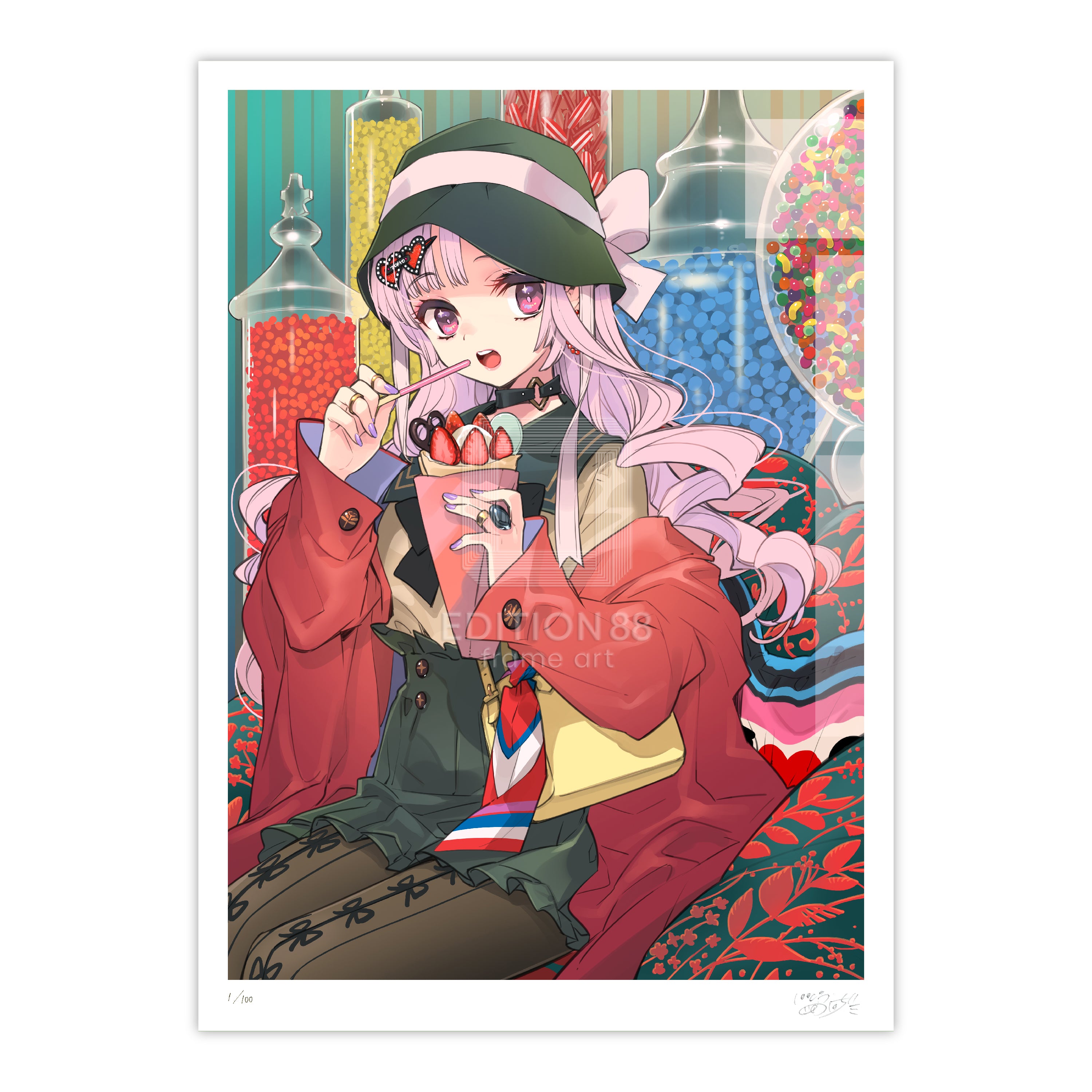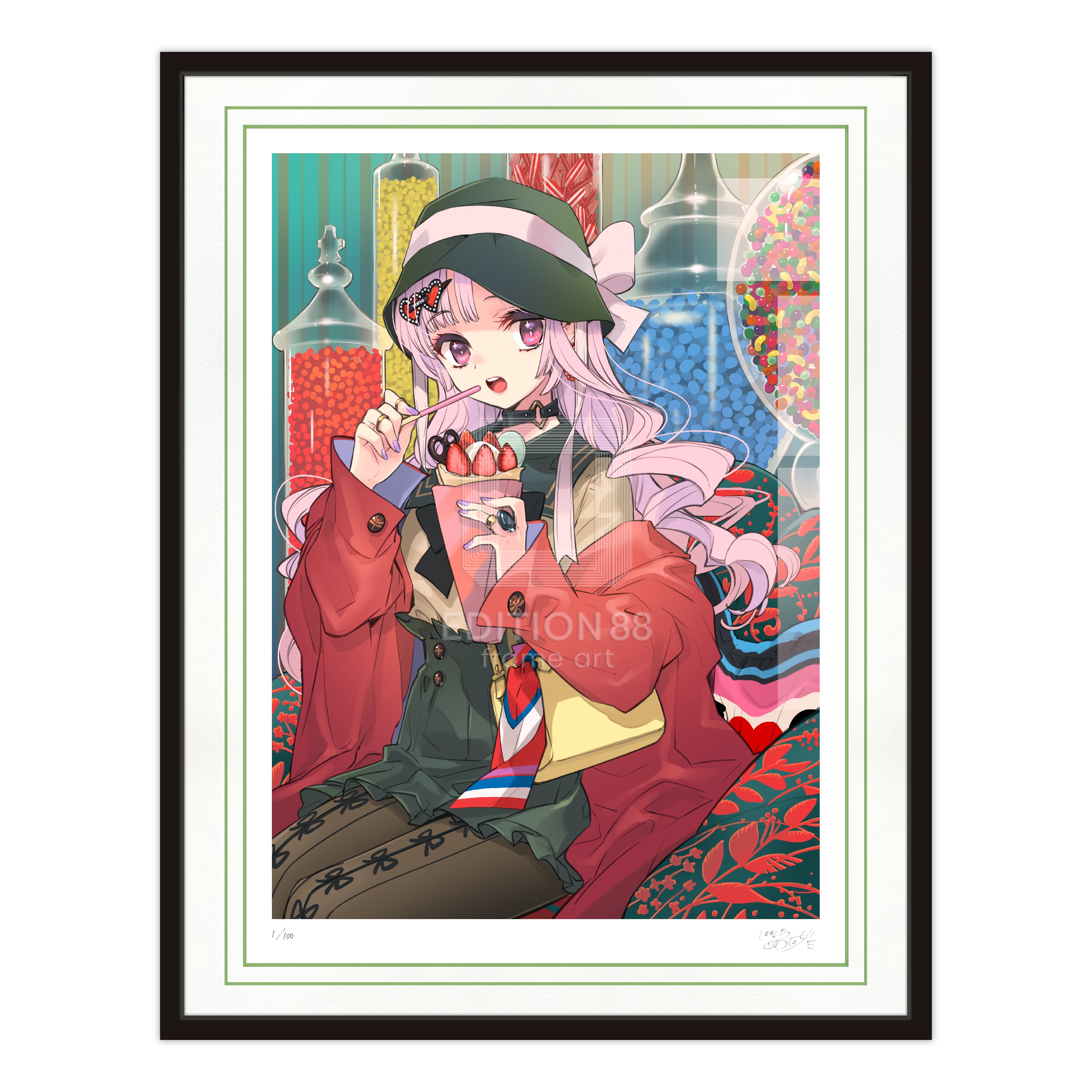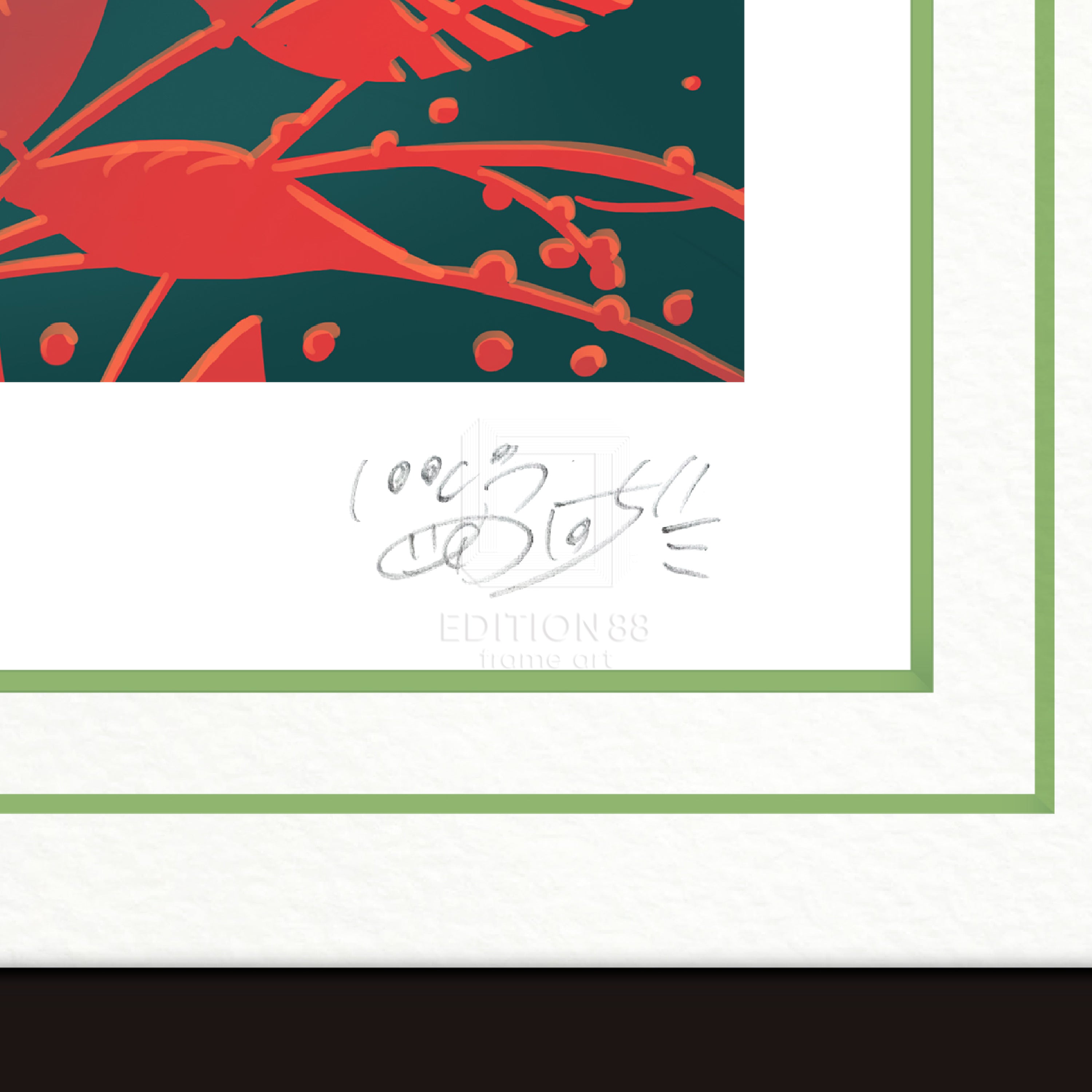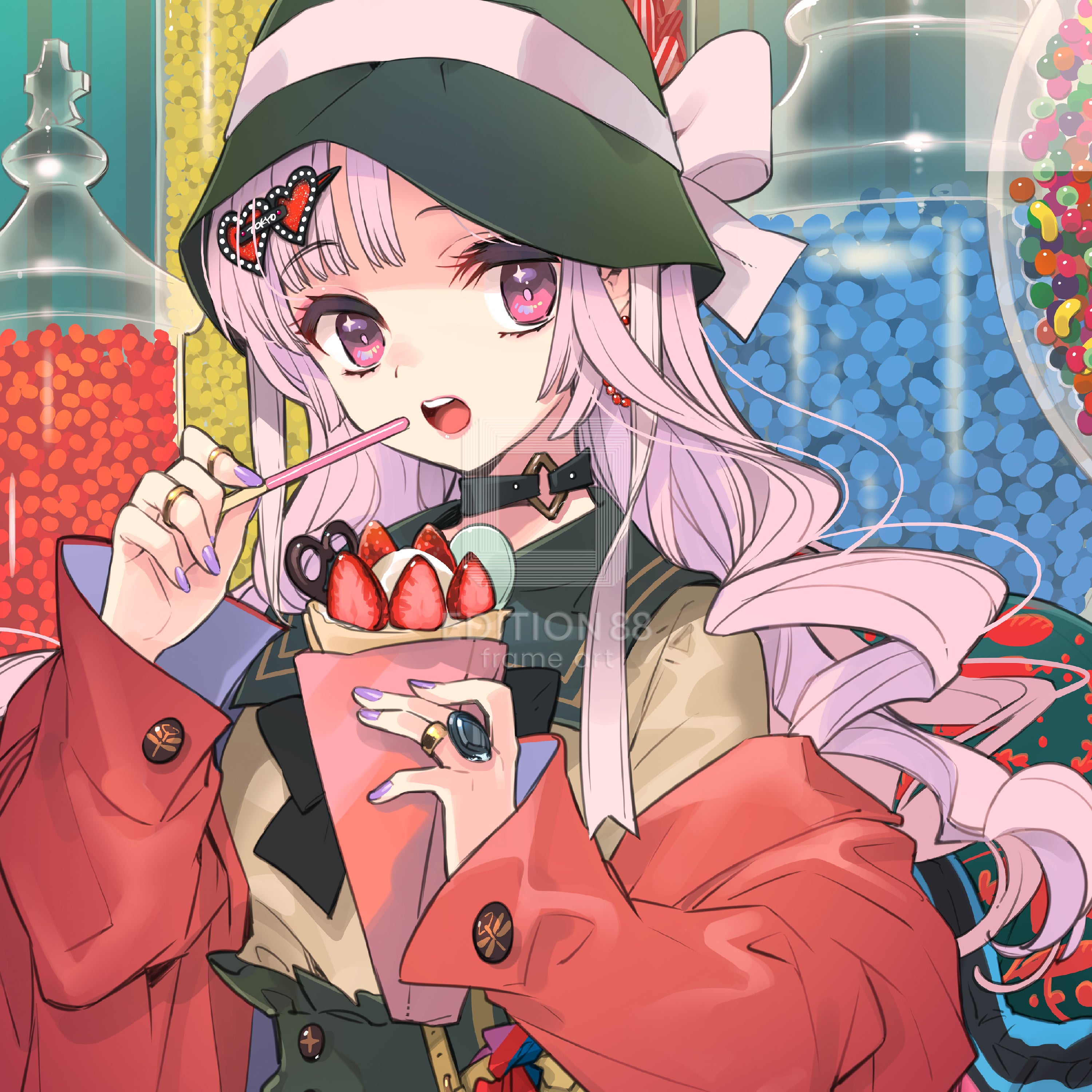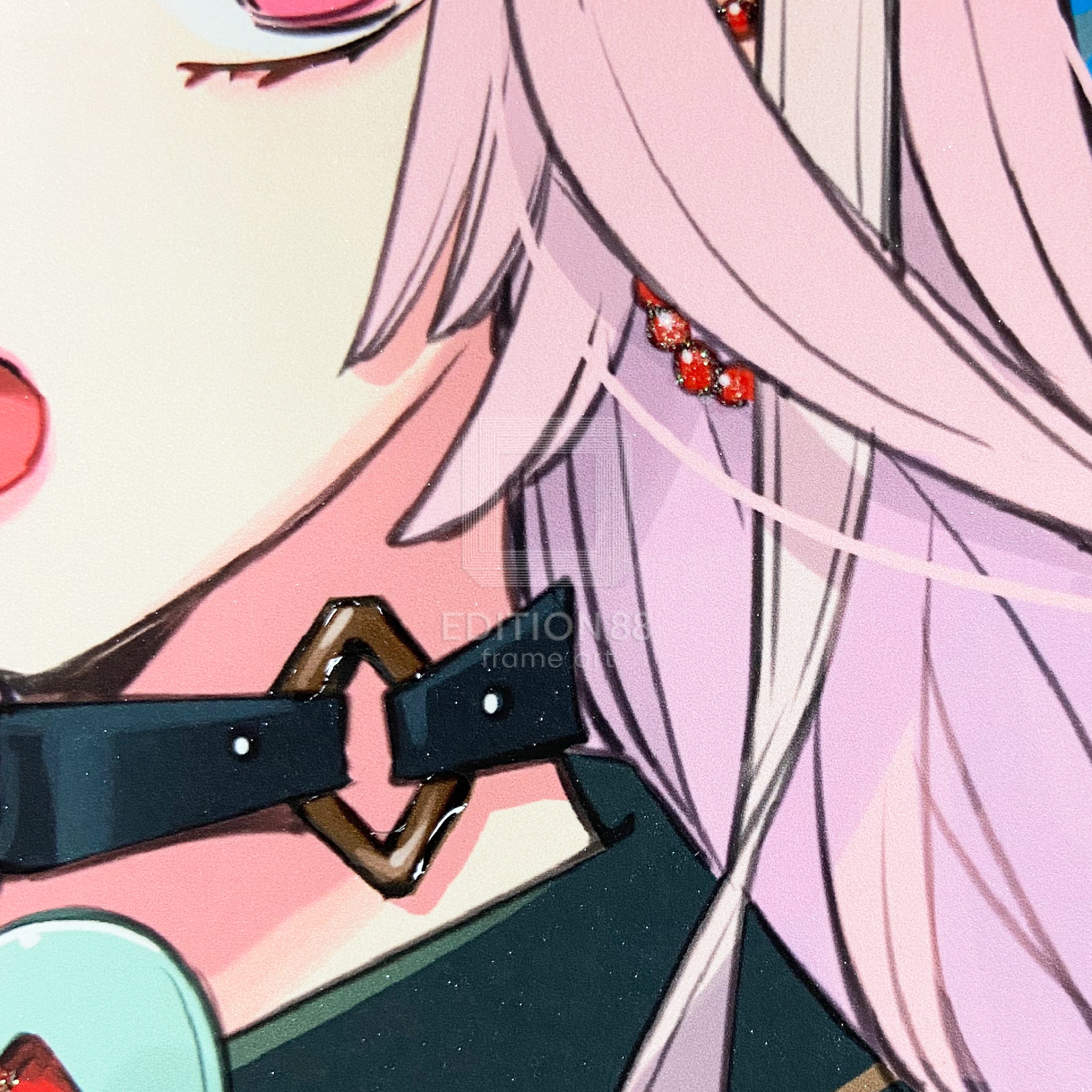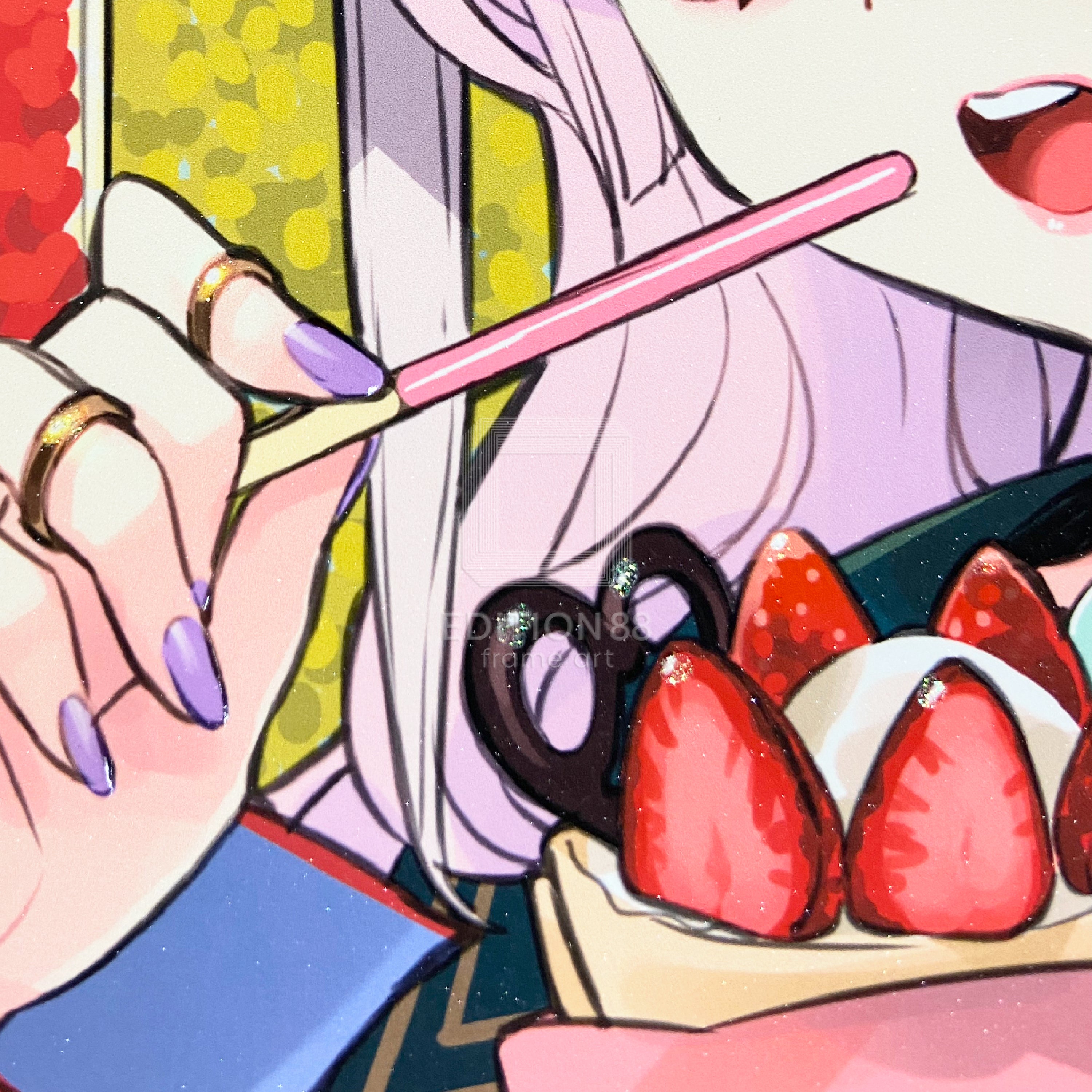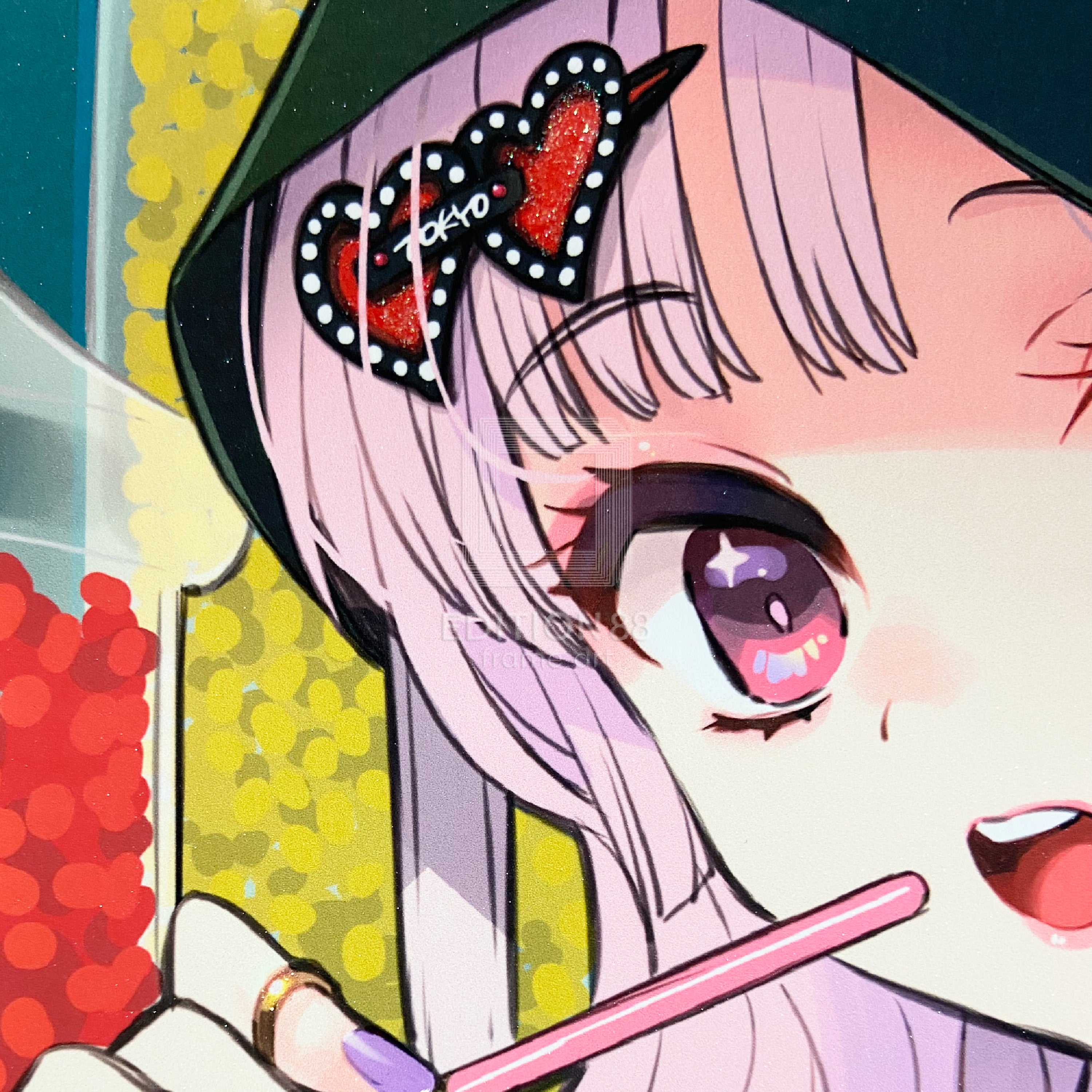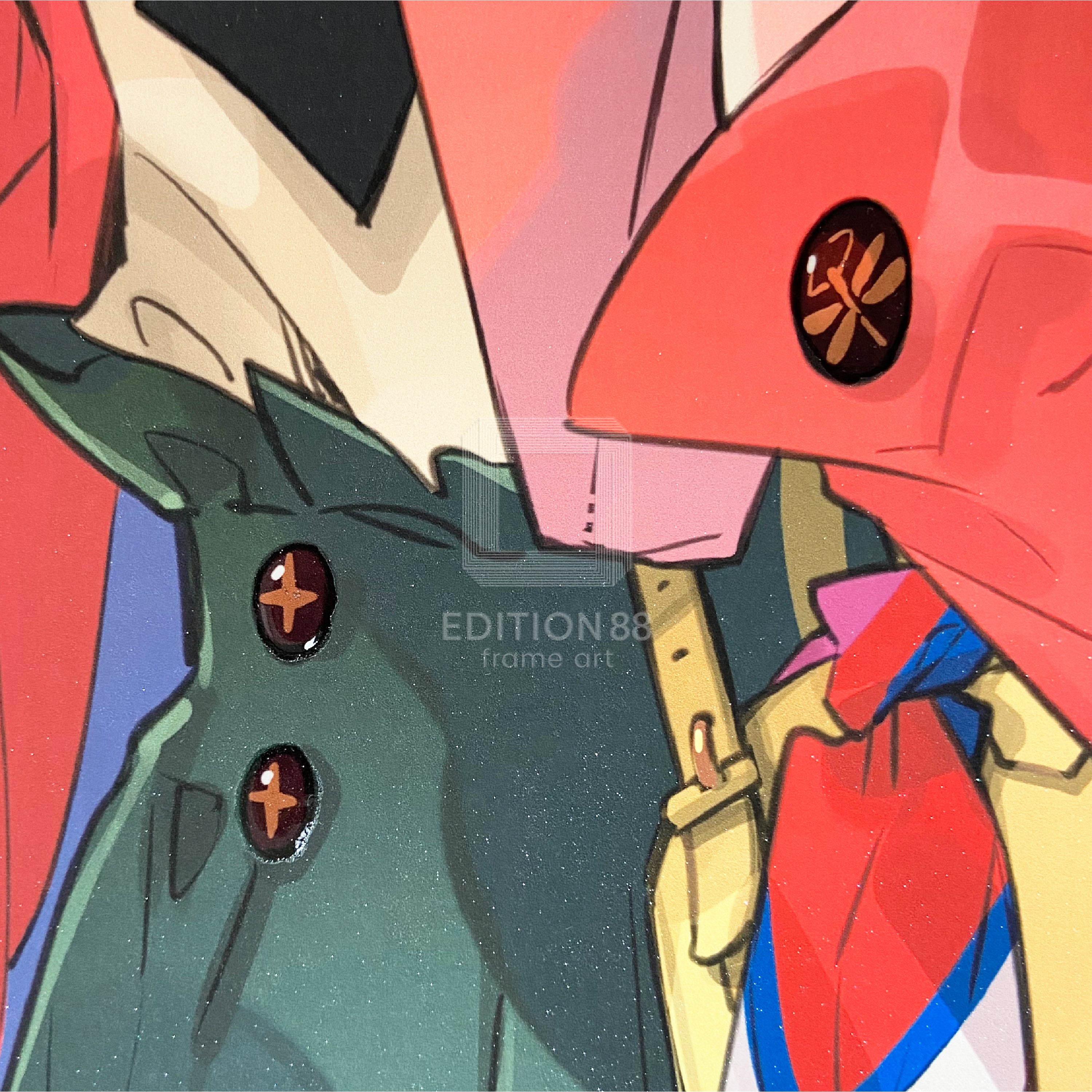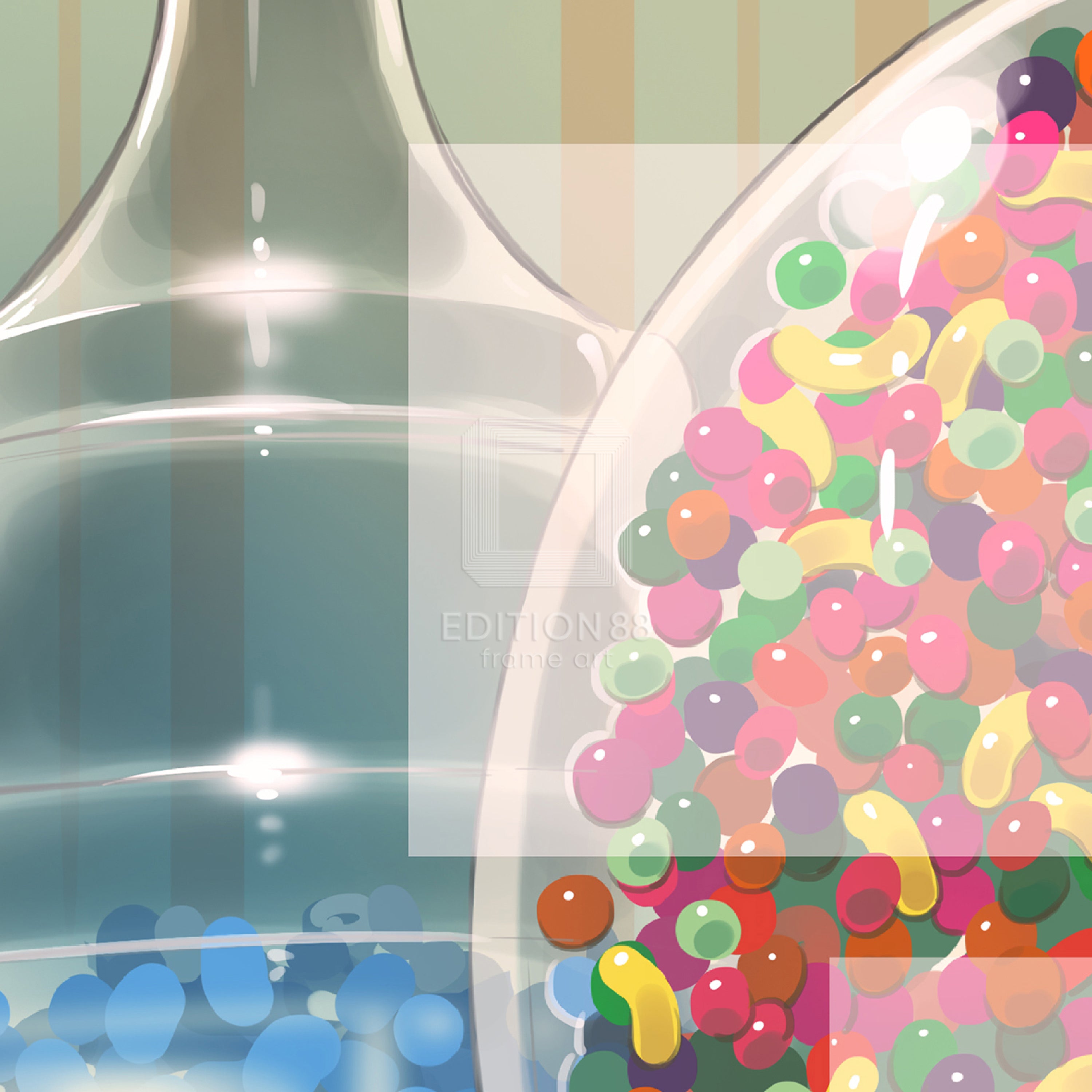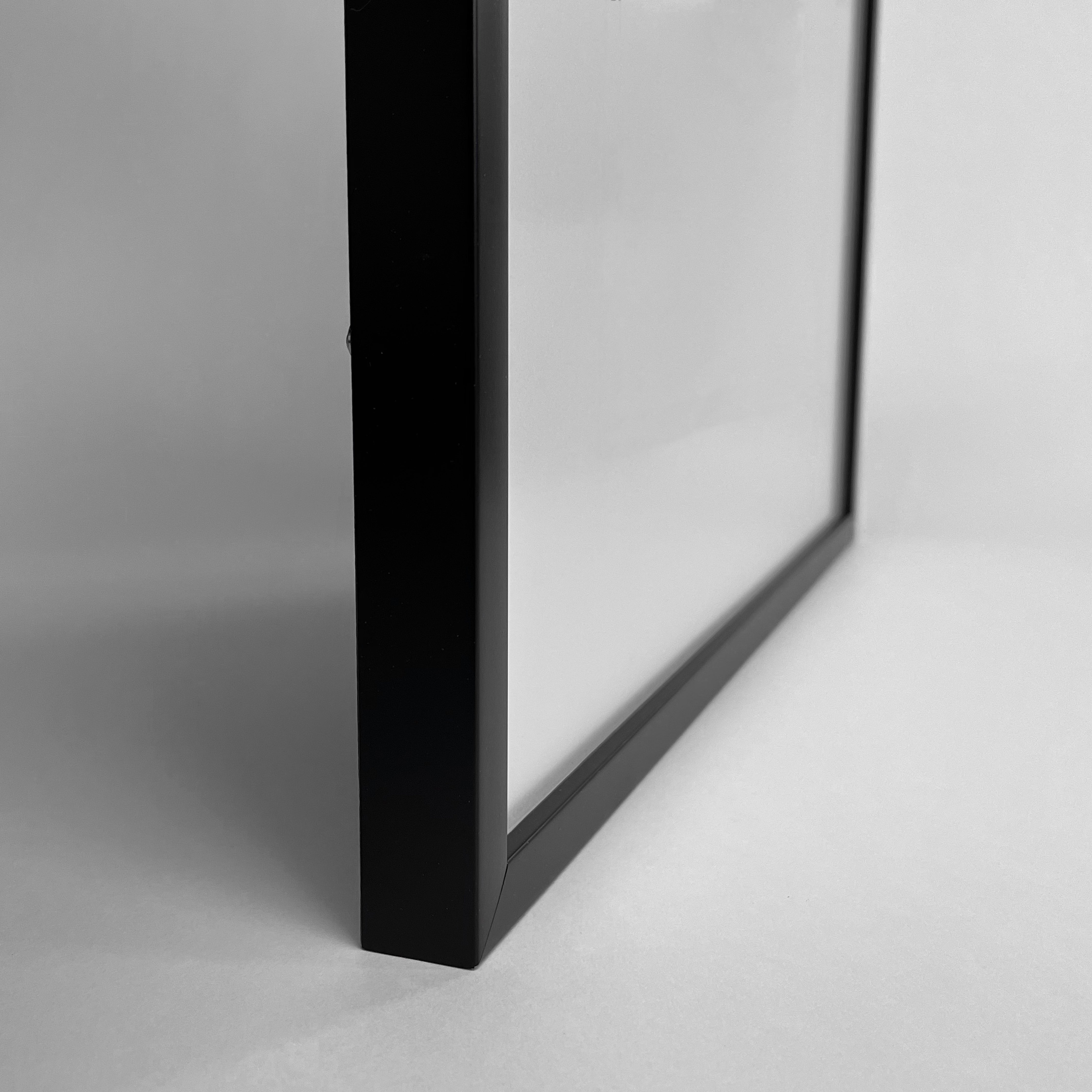 Noizi Ito Art Exhibition: ZENBU, 88Graph #4 / Noizi Ito
---
This 88Graph is from an illustration drawn for the Harajuku venue of "Noizi Ito Art Exhibition: Zenbu!"

On the Original, from Noizi Ito
Inspired by Harajuku, the place where my exhibition will be held, I have created a colorful illustration inspired by "a town where many colors are crammed together.
The theme is a fashionable girl surrounded by colorful sweets, who values her own individuality and what she likes.

I hope everyone will enjoy this exhibition, including the display of this work.

On the Art Print, from EDITION88
Harajuku-inspired items such as colorful sweets, crepes, and uniquely patterned fabrics are depicted with great attention to detail.

In EDITION88, each piece is painted with gross and glitter power by hand.
Aurora glitter powder was applied to the highlighted areas (such as the gold ring, hair ornament, and the chocolate section of the crepe) to create a more vivid effect. Additionally, a glossy finish was applied to the nails, the jewelry on the rings, and the buttons on the sleeves to enhance their shine.
The entire sheet is hand-sprayed with a thin, pearlescent paint for a glamorous finish.

For framing, the mat is made of two colors of cardboard, green and cream, pasted together to form a laminated mat.
The double green line makes the illustration stand out and gives the work depth.

●Hand-signed by Noizi Ito
●Limited edition of 200 (International edition 100 , Regular edition 100 )
●Medium: 88 Graph (Giclée on fine art paper, Aurora glitter powder, Pearlescent paint)
●Black Frame (Wood, UV Resistant Acrylic) / Unframed
●Size
 ▸Image size 407 x 291mm / 15.98 x 11.46 inch
 ▸Sheet size 447 x 321mm / 17.60 x 12.64 inch
 ▸Frame size 525 x 410 x 20mm / 20.67 x 16.14 x 0.79inch
●Officially licensed by Noizi Ito
●Manufactured by EDITION88
●Certificate of Authenticity
© いとうのいぢ
Please choose 'Frame' or 'Unframed'.
SHIPPING DATE: Within 2 months after receiving your order
Important Notice
●Since this product is made to order, please allow a certain amount of time for shipping. 
●Our products are shipped from Japan and may be subject to customs duties, import taxes, customs fees, etc. in the destination country. EDITION88 DOES NOT collect those fees directly and therefore those are not included in your total amount due. Please read our policies before placing your order.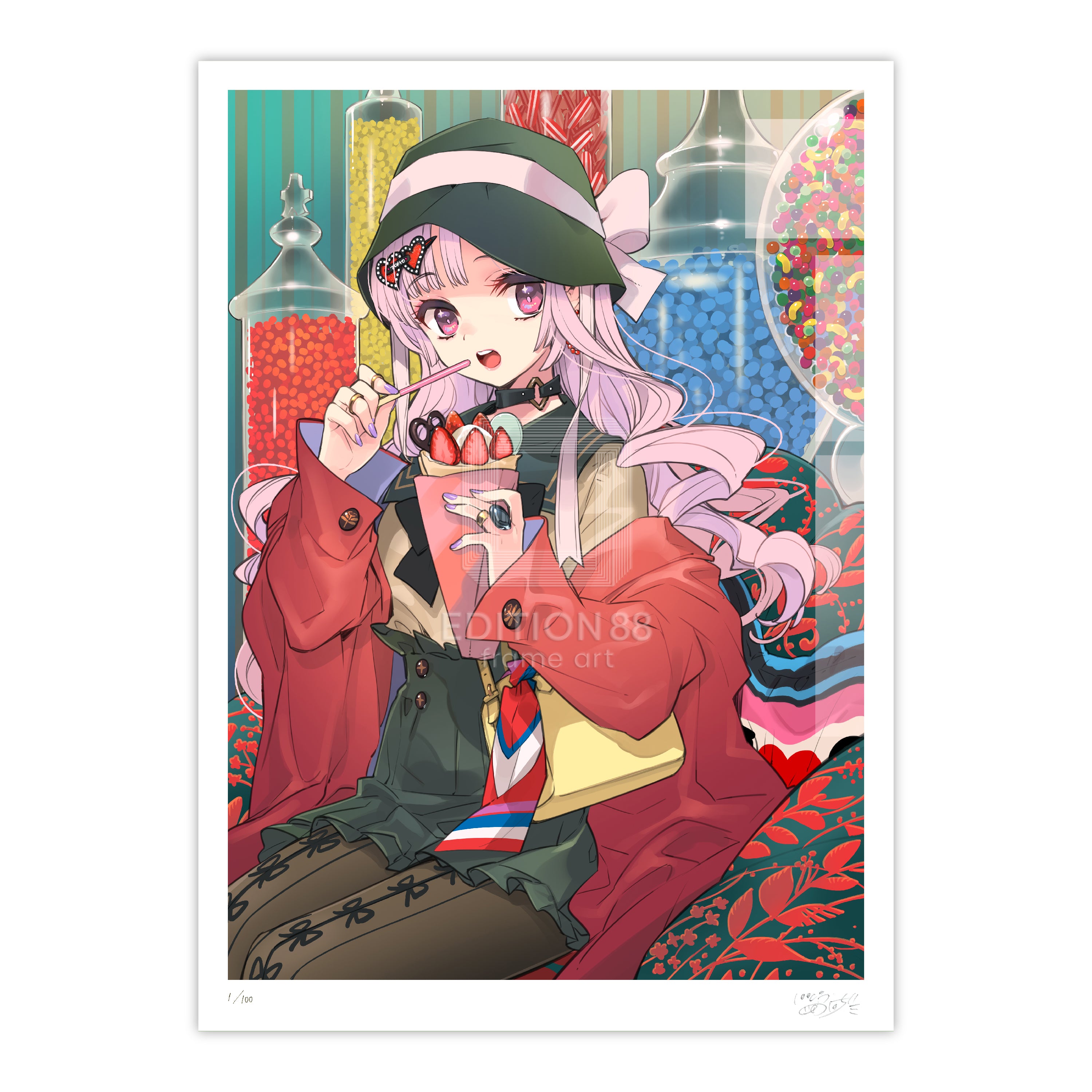 Noizi Ito Art Exhibition: ZENBU, 88Graph #4 / Noizi Ito
Sale price

$253.00 USD
Regular price
Choose options