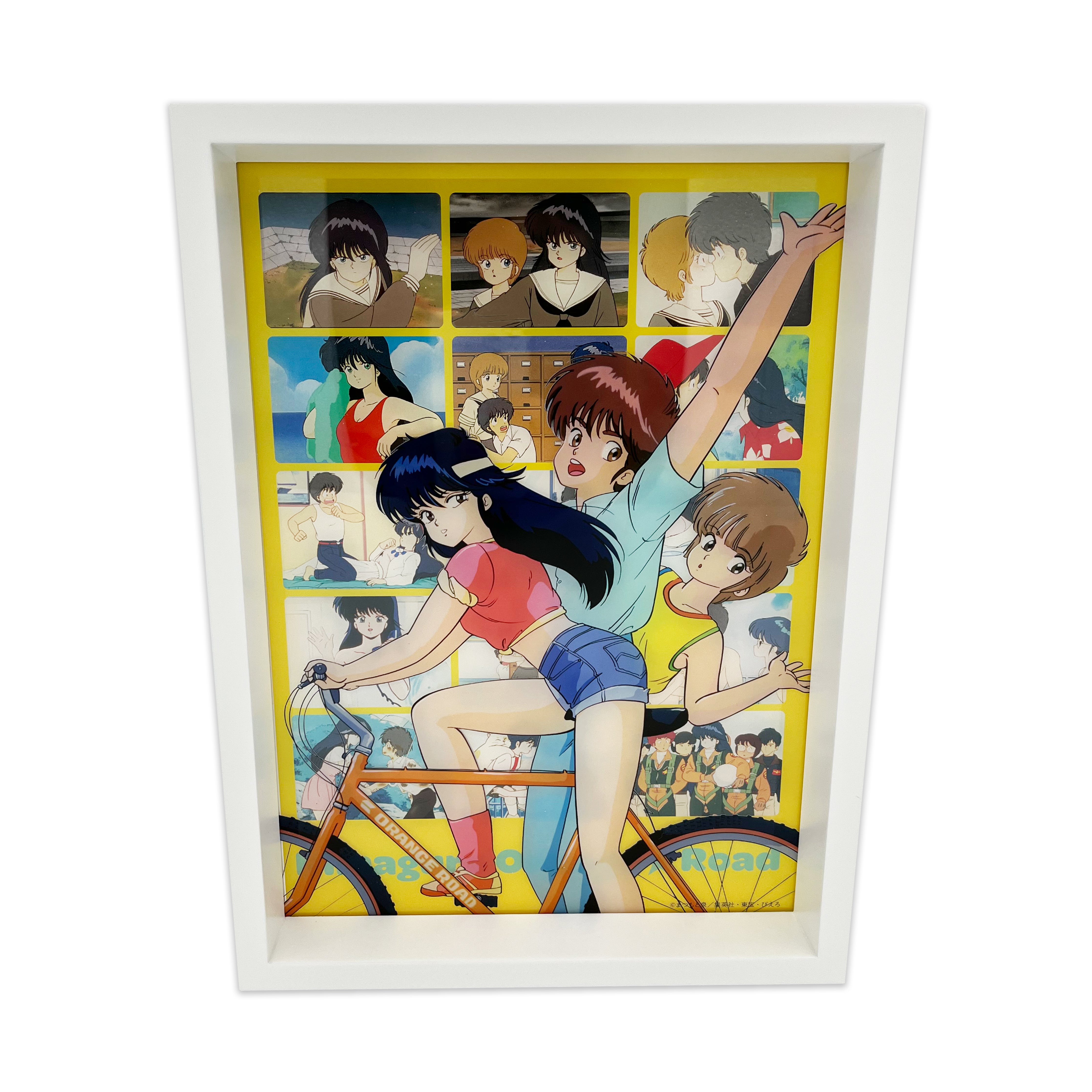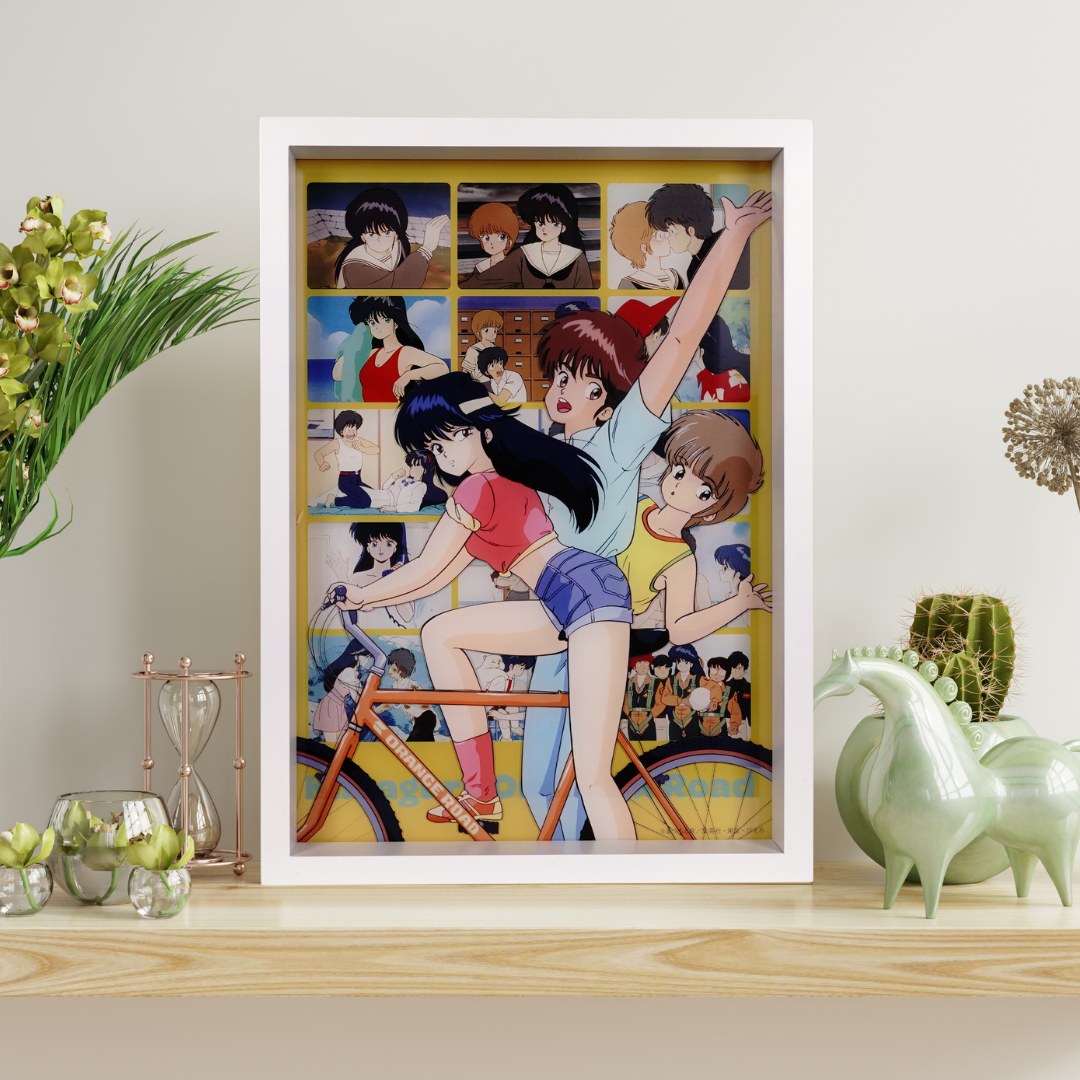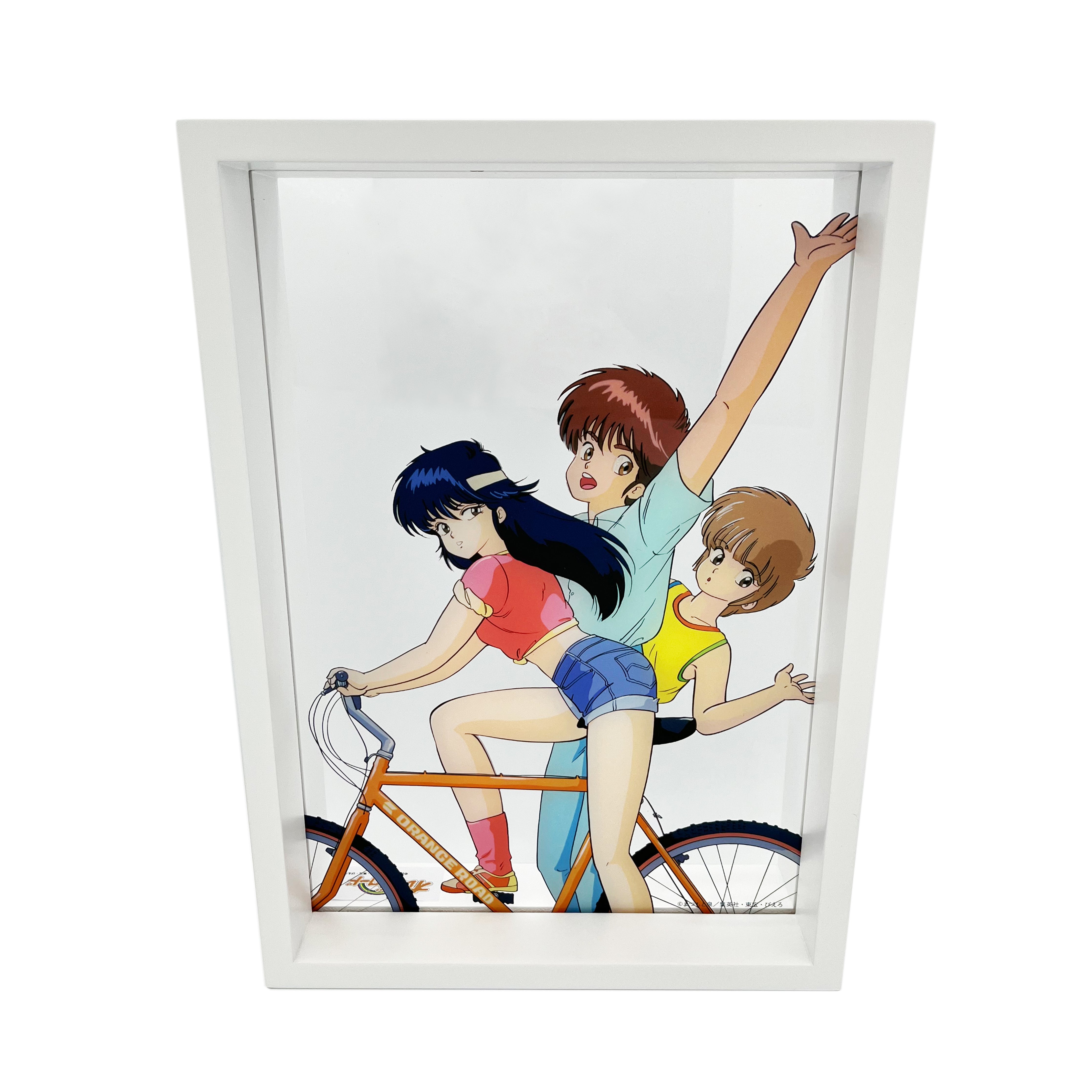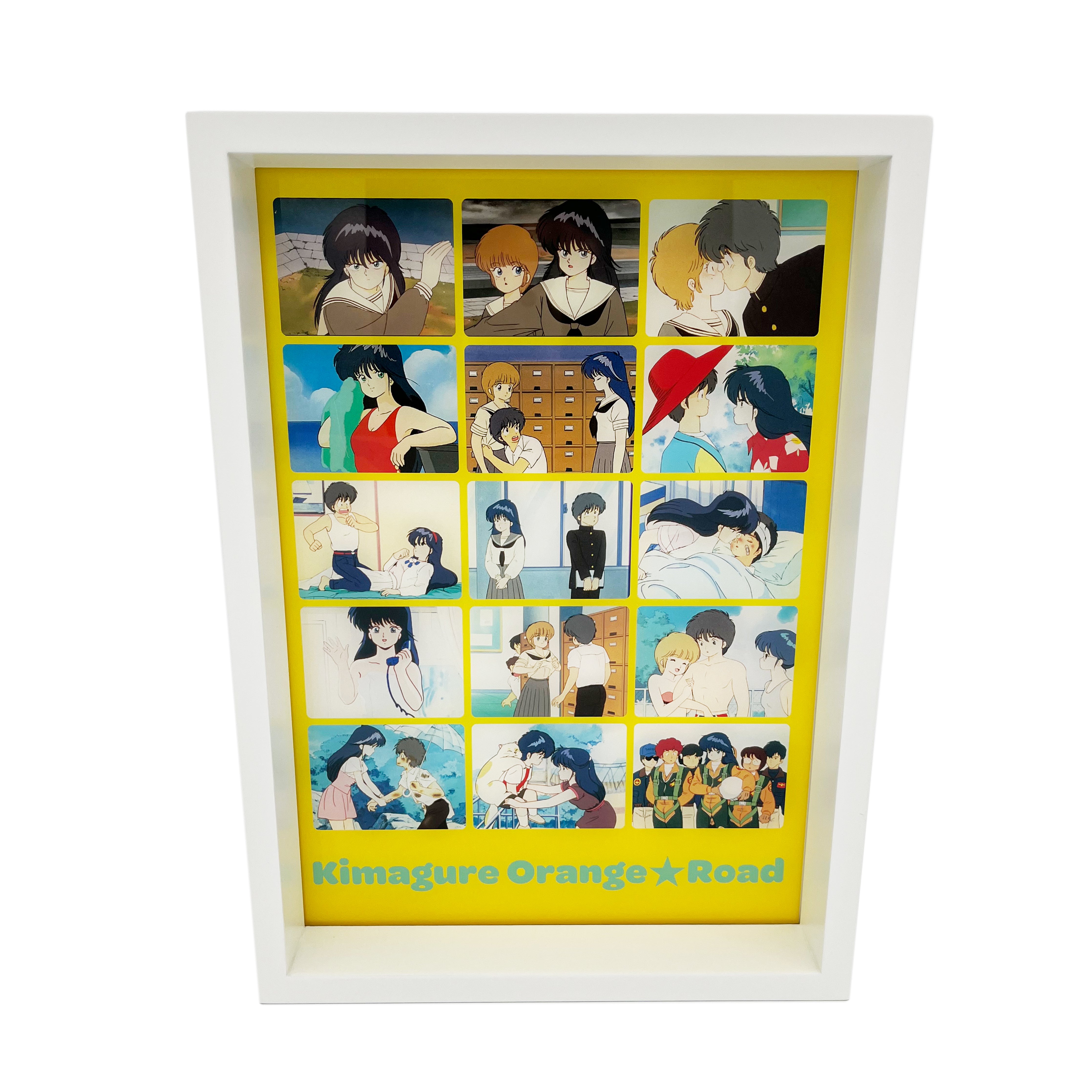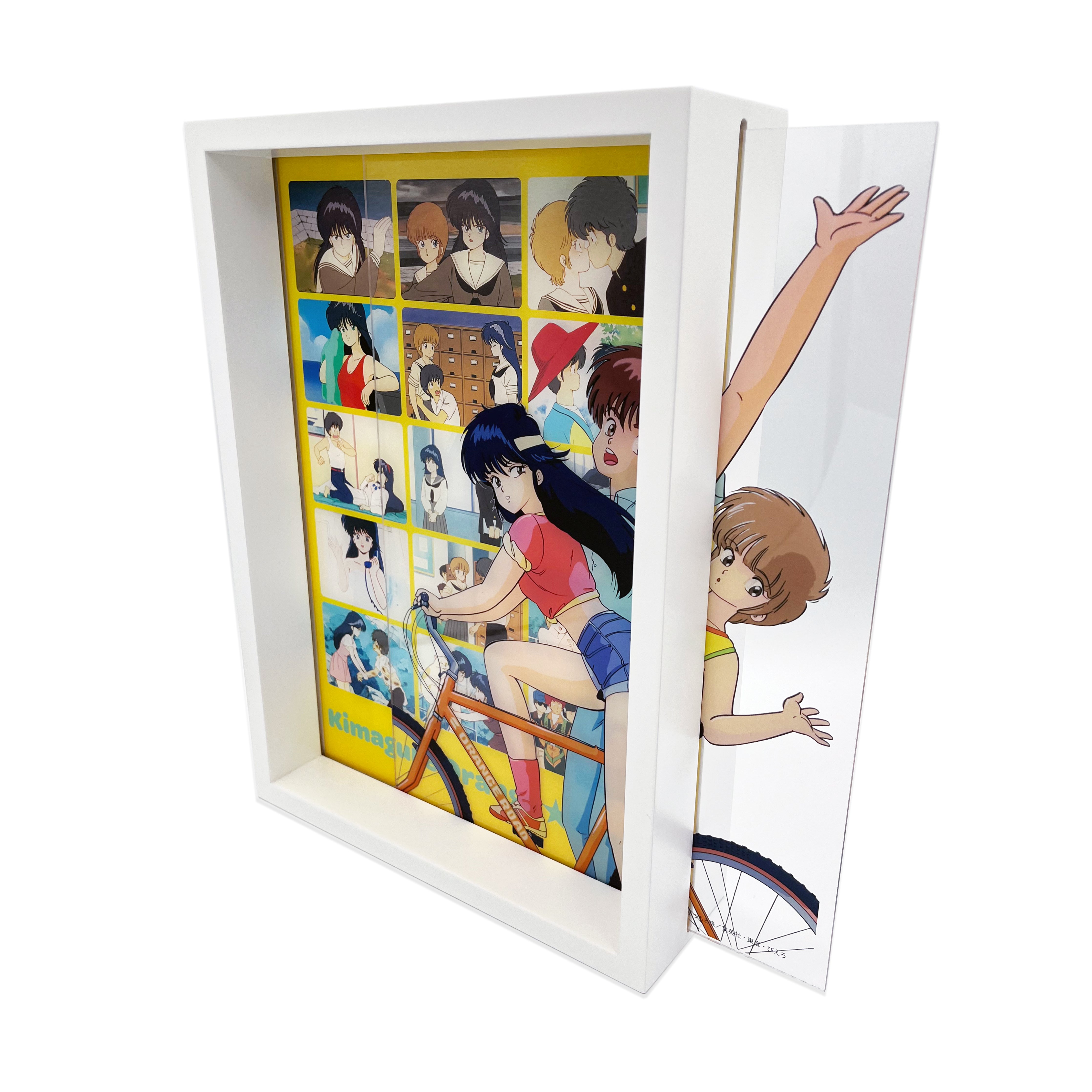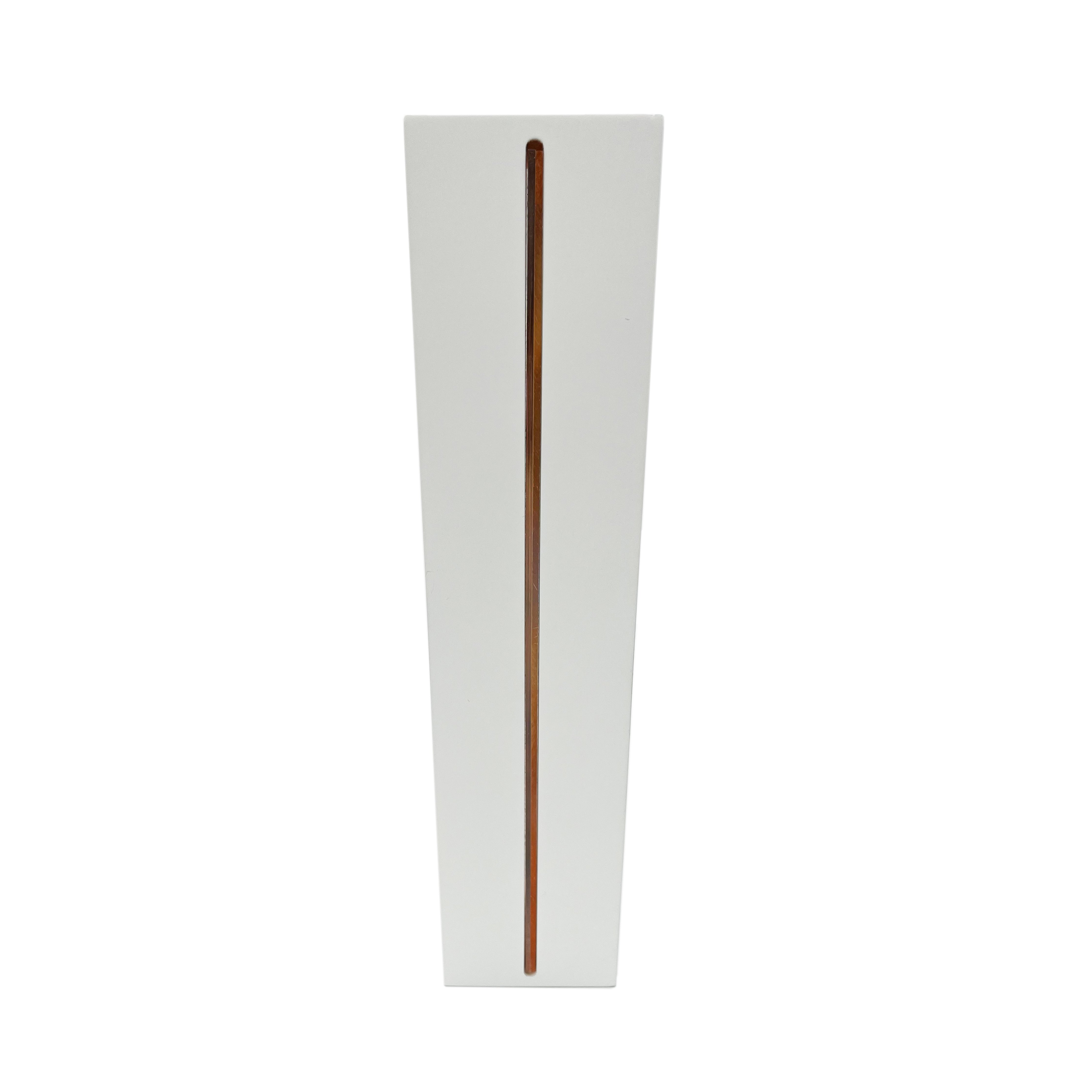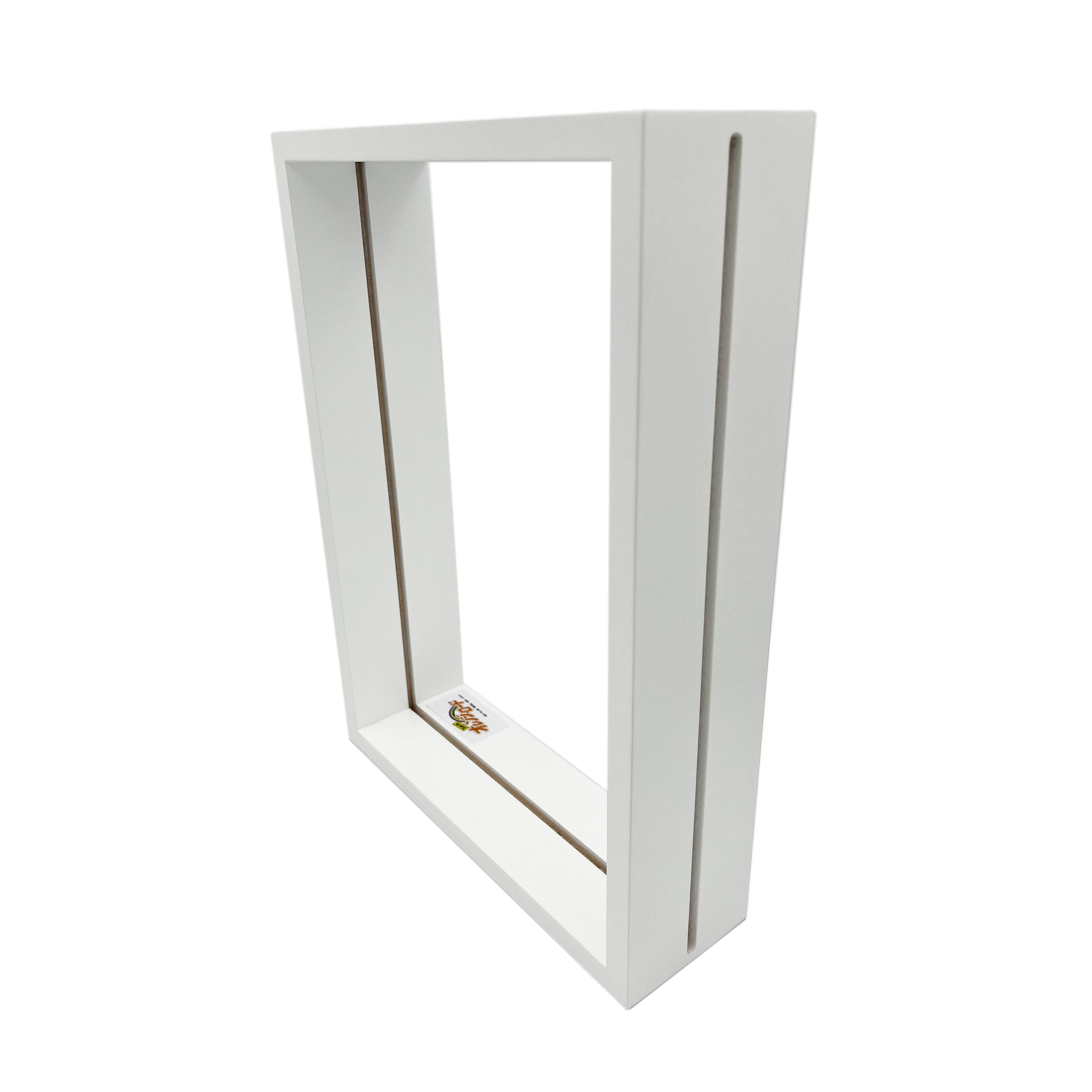 Kimagure Orange Road, 88Graph, Box Framed Acrylic Art (Anime/Yellow)
---
Introducing the Kimagure Orange Road Box Framed Acrylic Art – a captivating addition to your collection.
This A4 size art product is easy to decorate with iconic scenes of the beloved anime, printed on two acrylic panels. The frame boasts a substantial 70mm thickness, designed in a deep box style, allowing it to stand freely on any desk or shelf.

The front acrylic board showcases the three central characters - Madoka, Hikaru, and Kyosuke - while the back panel captures an array of pivotal moments from the anime, evoking a rush of nostalgia from that unforgettable coming-of-age tale.

The acrylic panels can be easily set by simply inserting them from the side of the frame.
You can even choose to display just one of the panels, allowing you to curate your exhibit to suit your mood or space.

Please take note of the following:
Upon delivery, the acrylic panel will not be pre-inserted into the frame.
Gently and carefully insert the acrylic board into the frame yourself.
During insertion, some wood chips may cling to the panel. Wipe them away delicately using a soft cloth.
*This item is not edition numbered or signed by the artist.

Frame size: 313 x 216 x 70mm / 12.32 x 8.50 x 2.76inch
Material: Acrylic, Wood (Frame)

SHIPPING DATE: Within 1 month after receiving your order
Important Notice
●Since this product is made to order, please allow a certain amount of time for shipping. 
●Our products are shipped from Japan and may be subject to customs duties, import taxes, customs fees, etc. in the destination country. EDITION88 DOES NOT collect those fees directly and therefore those are not included in your total amount due.  Please read our policies before placing your order.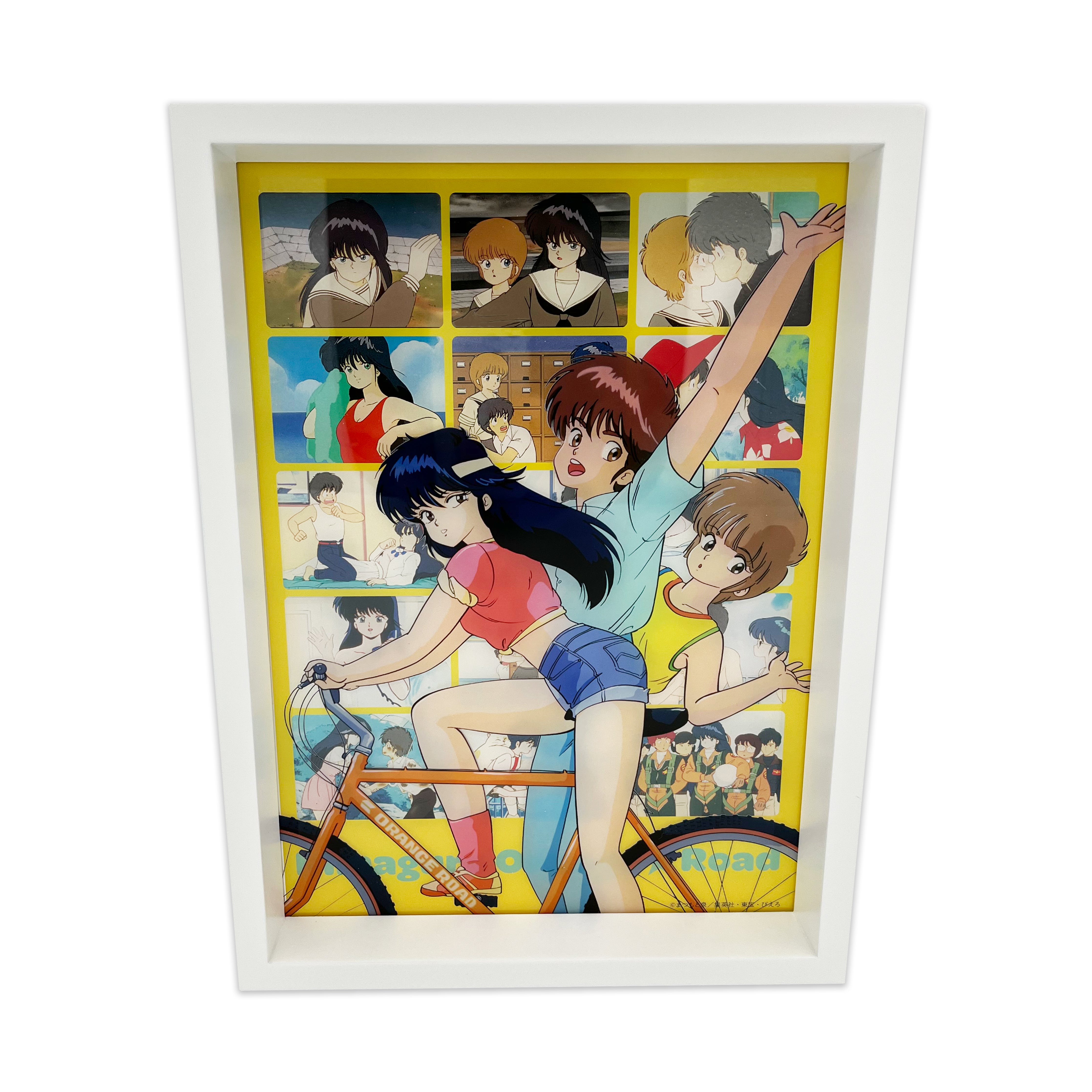 Kimagure Orange Road, 88Graph, Box Framed Acrylic Art (Anime/Yellow)
Sale price

$64.00 USD
Regular price
Choose options