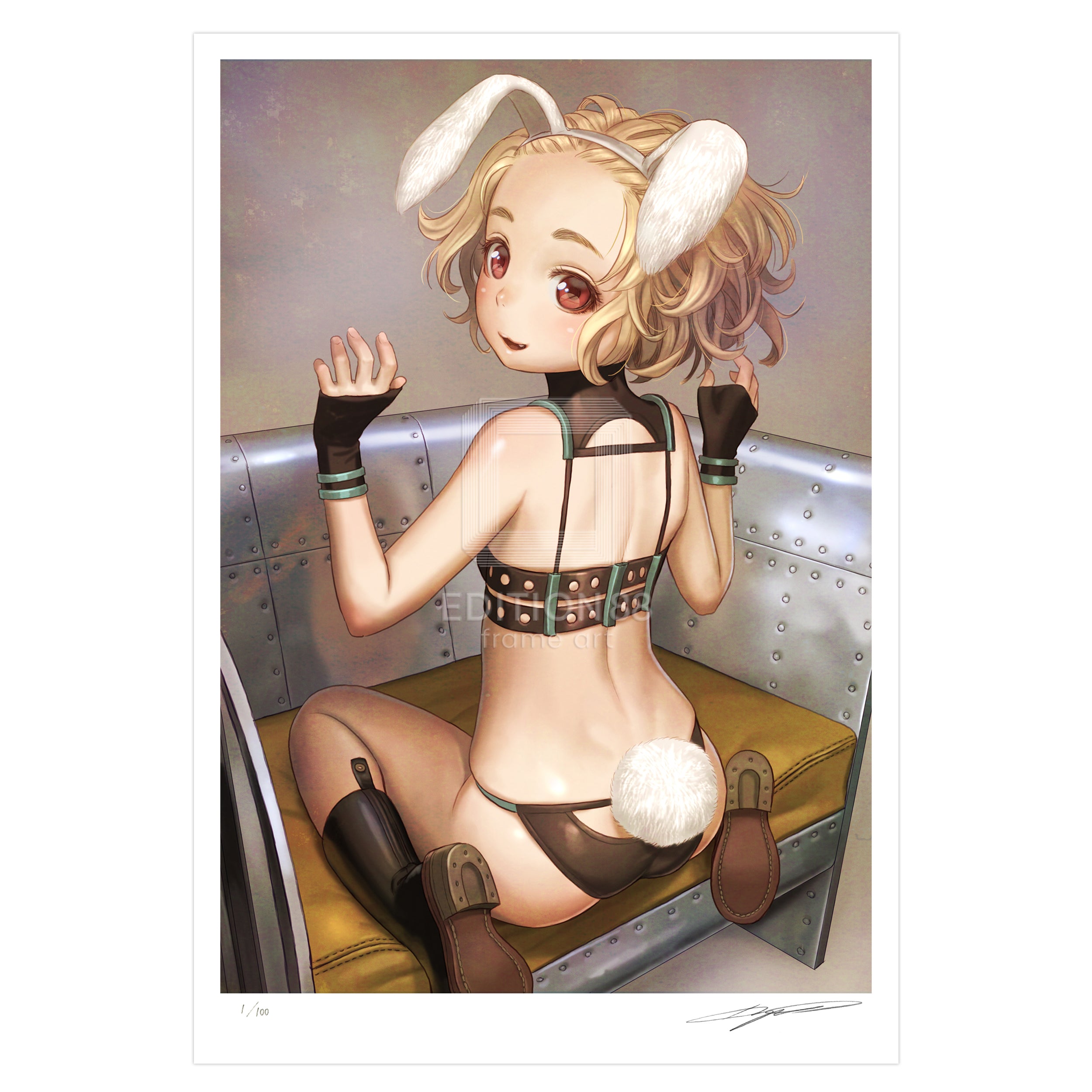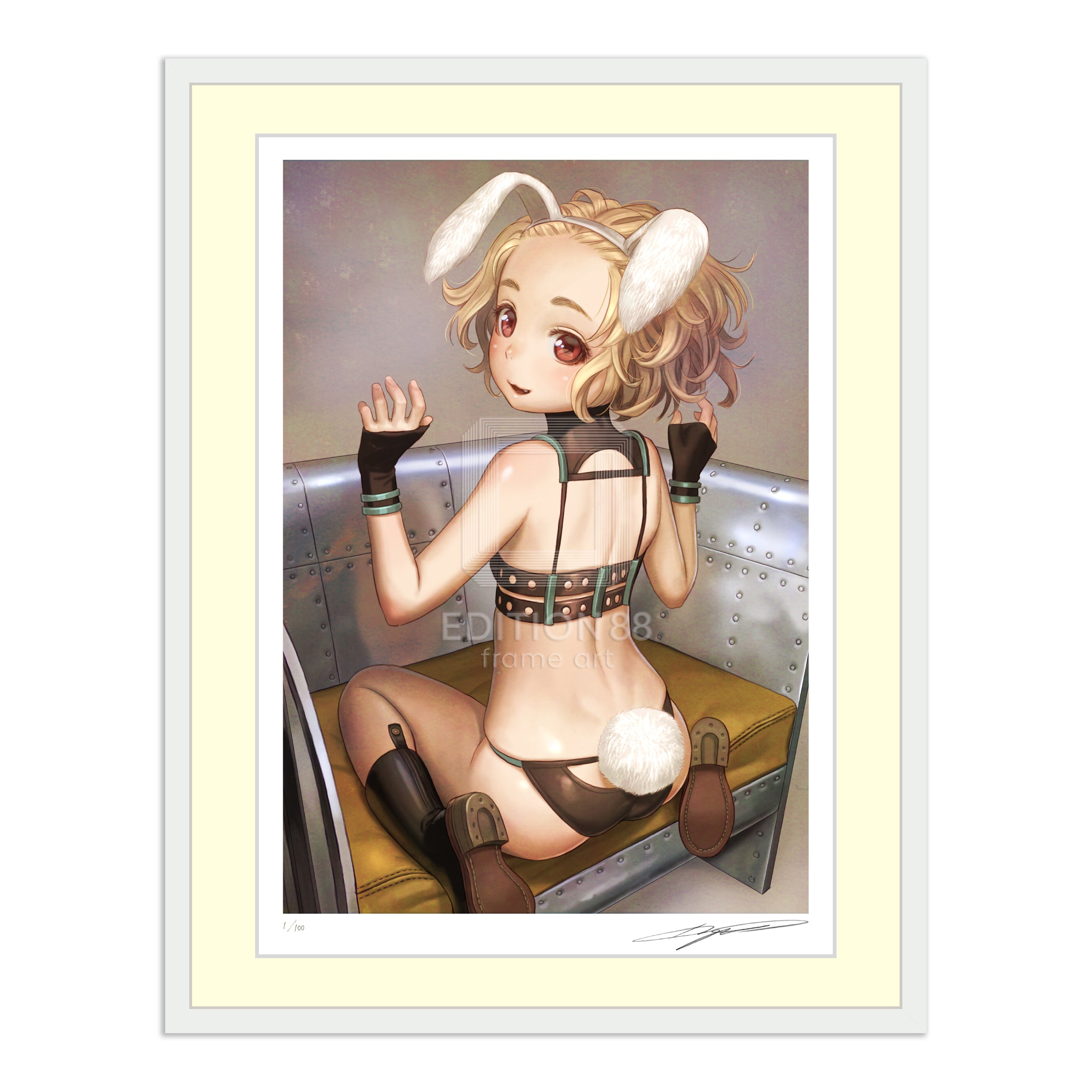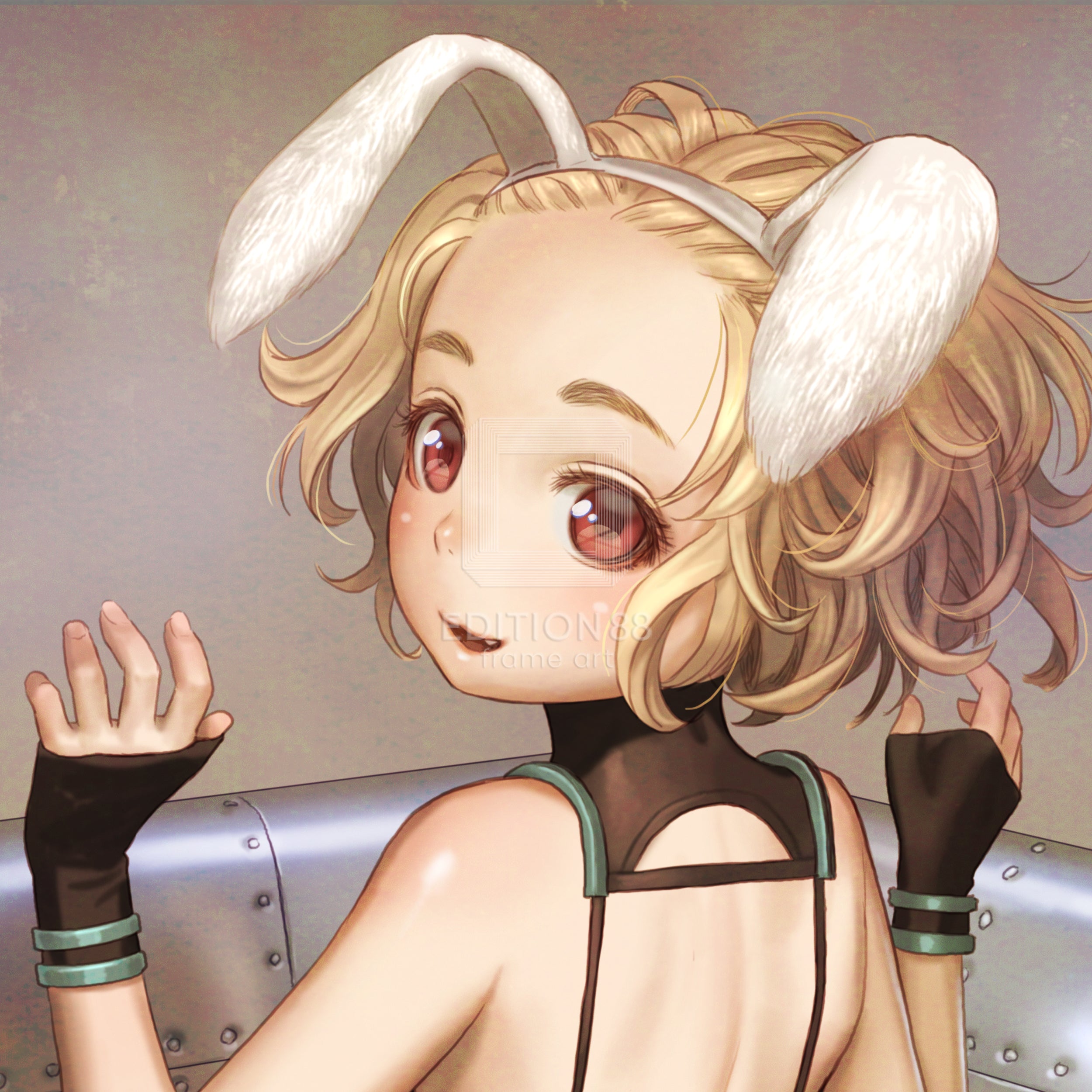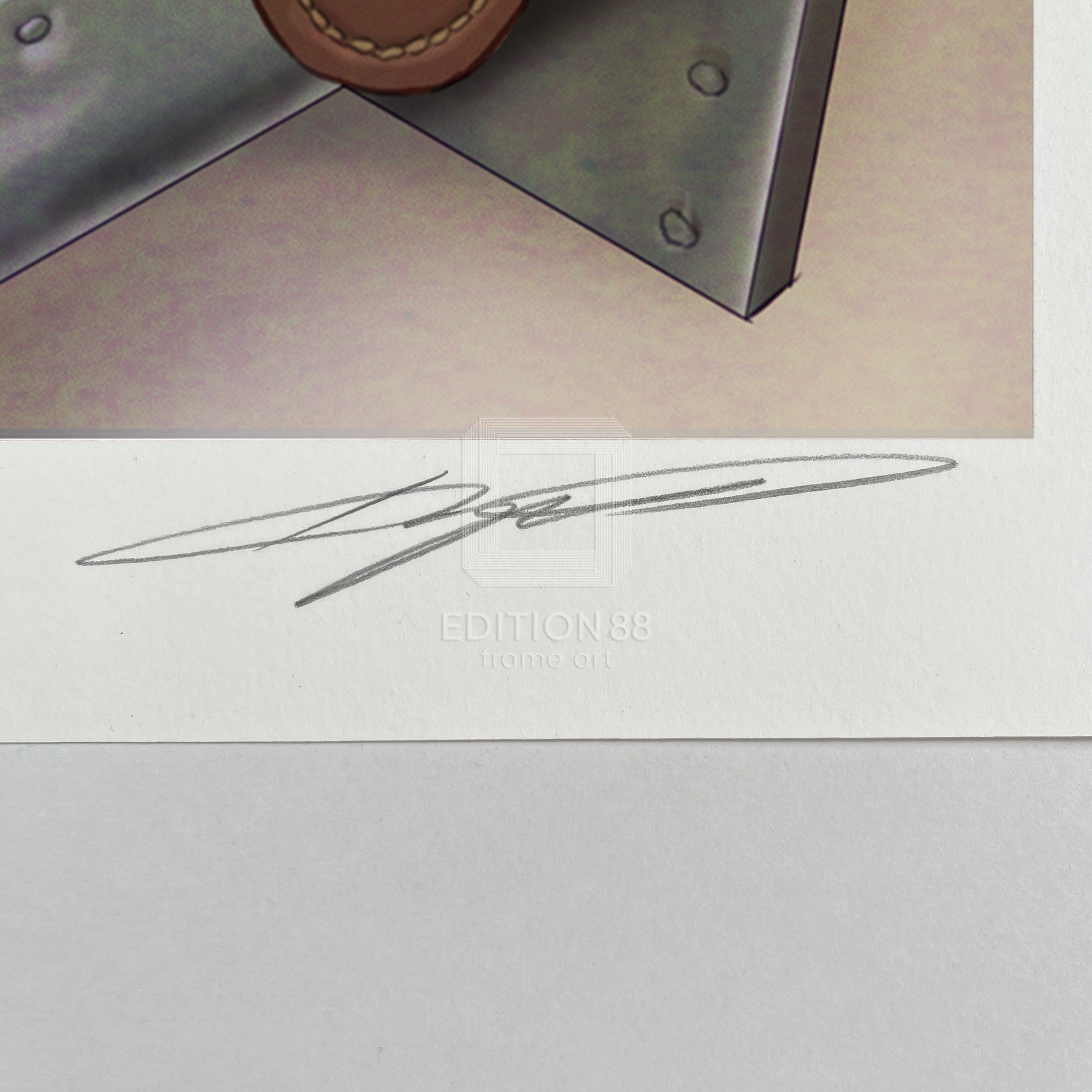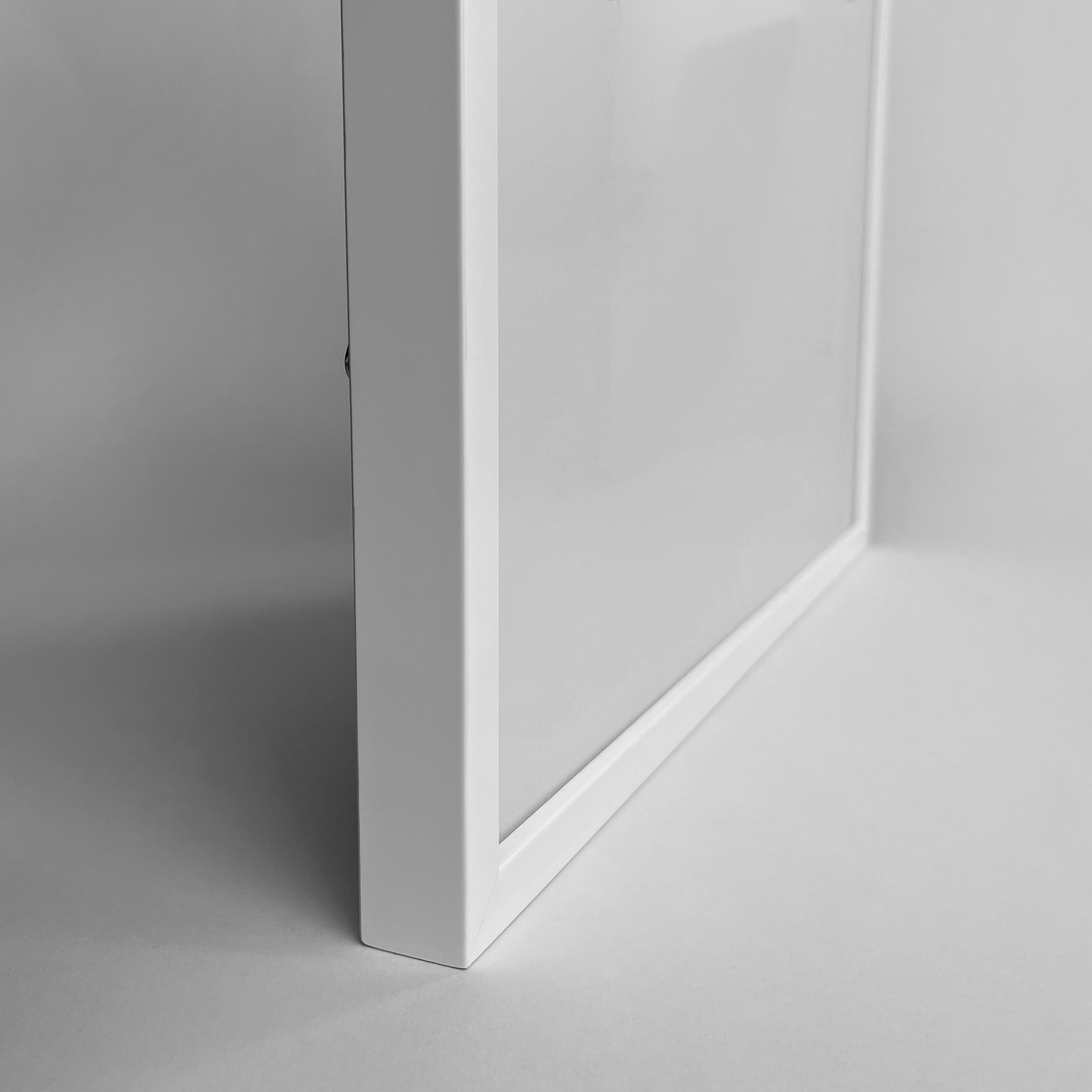 Range Murata / 88Graph #5
---
In commemoration of Range Murata solo exhibition "4D STYLE Vol.2", this art prints were released in 2021.
On the Art Print, from EDITION88
This illustration reflects many of the characteristics of Murata's style, including metal and leather, which are his favorite materials, and fashionable costume design, as well as curves and textures that give the work a retro feel. The work seems a bit erotic, but the overall subdued color tone gives it a sense of elegance. In the printmaking process, we focused on maintaining the subdued tones and adjusting the saturation of the skin tones to create a sense of transparency.

●Hand-signed by Range Murata
●Limited edition of 100 
●Medium: 88 Graph (Giclée on fine art paper)
●White Frame (Wood, UV Resistant Acrylic) / Unframed
●Size
 ▸Image size 405 x 283mm / 15.94 x 11.14inch
 ▸Sheet size 455 x 320mm / 17.91 x 12.60inch
 ▸Frame size 525 x 410 x 20mm / 20.67 x 16.14 x 0.79inch
●Officially licensed by Range Murata
●Manufactured by EDITION88
●Certificate of Authenticity

Please choose 'Frame' or 'Unframed'.
SHIPPING DATE: Within 2 months after receiving your order
Important Notice
●Since this product is made to order, please allow a certain amount of time for shipping. 
●Our products are shipped from Japan and may be subject to customs duties, import taxes, customs fees, etc. in the destination country. EDITION88 DOES NOT collect those fees directly and therefore those are not included in your total amount due. Please read our policies before placing your order.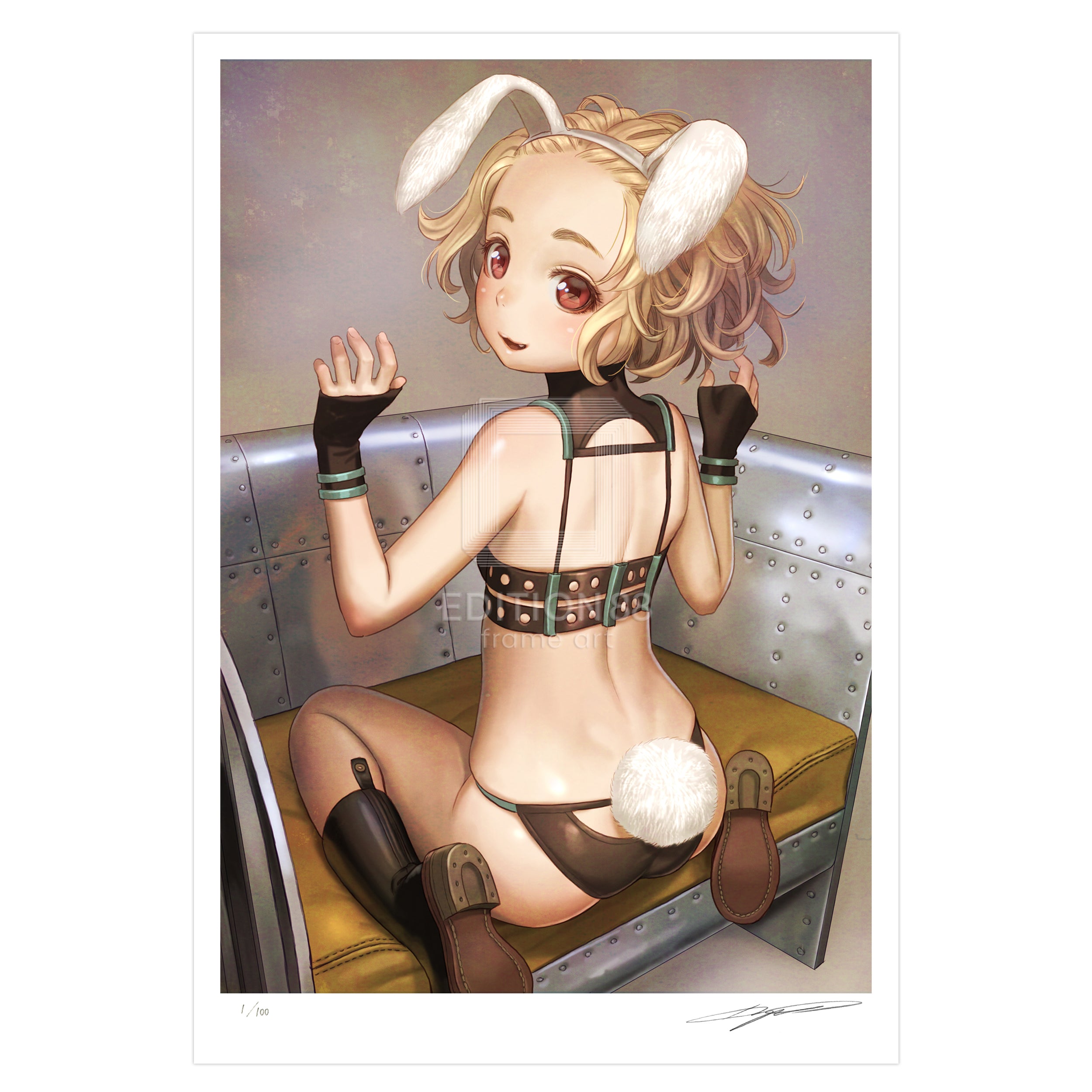 Range Murata / 88Graph #5
Sale price

$248.00 USD
Regular price
Choose options