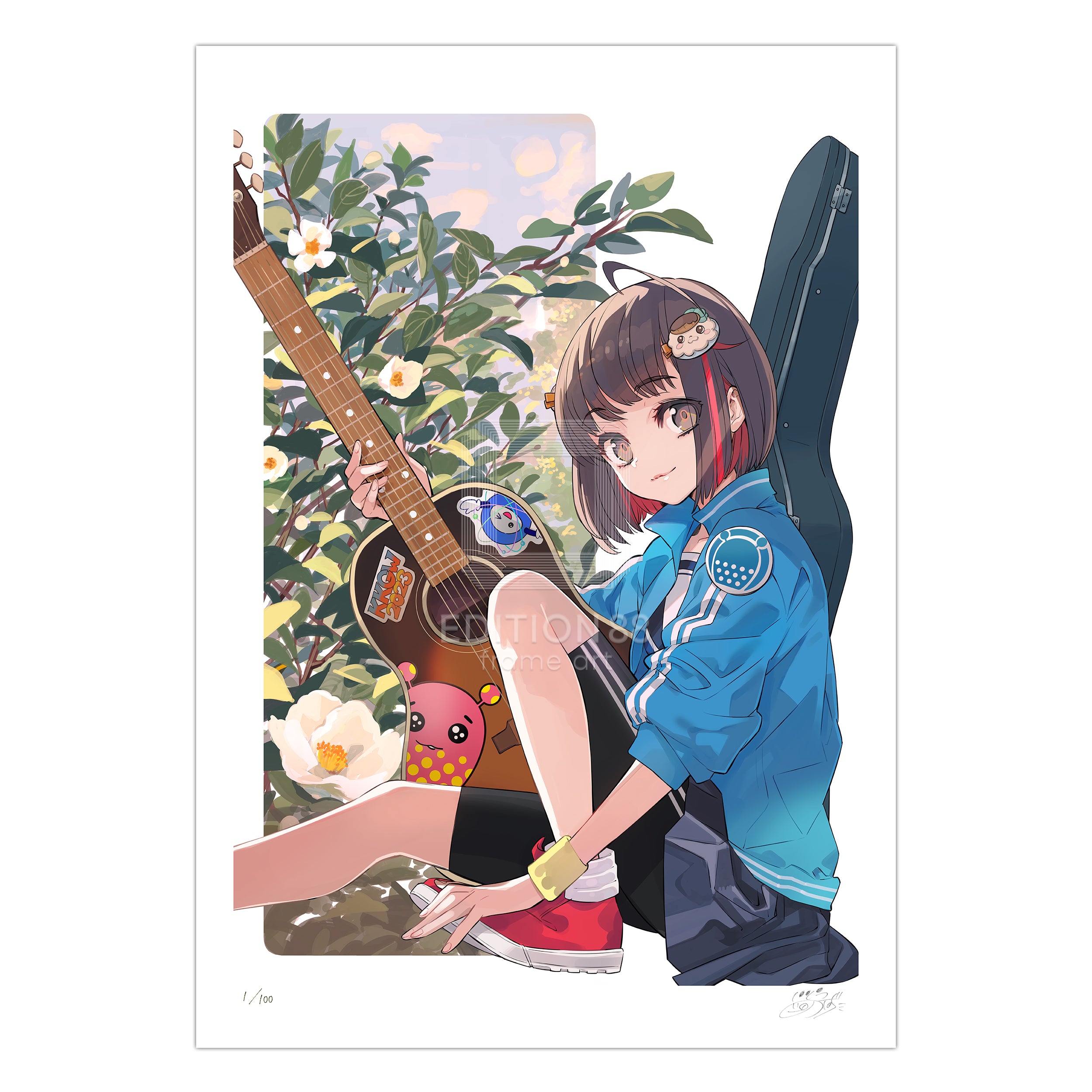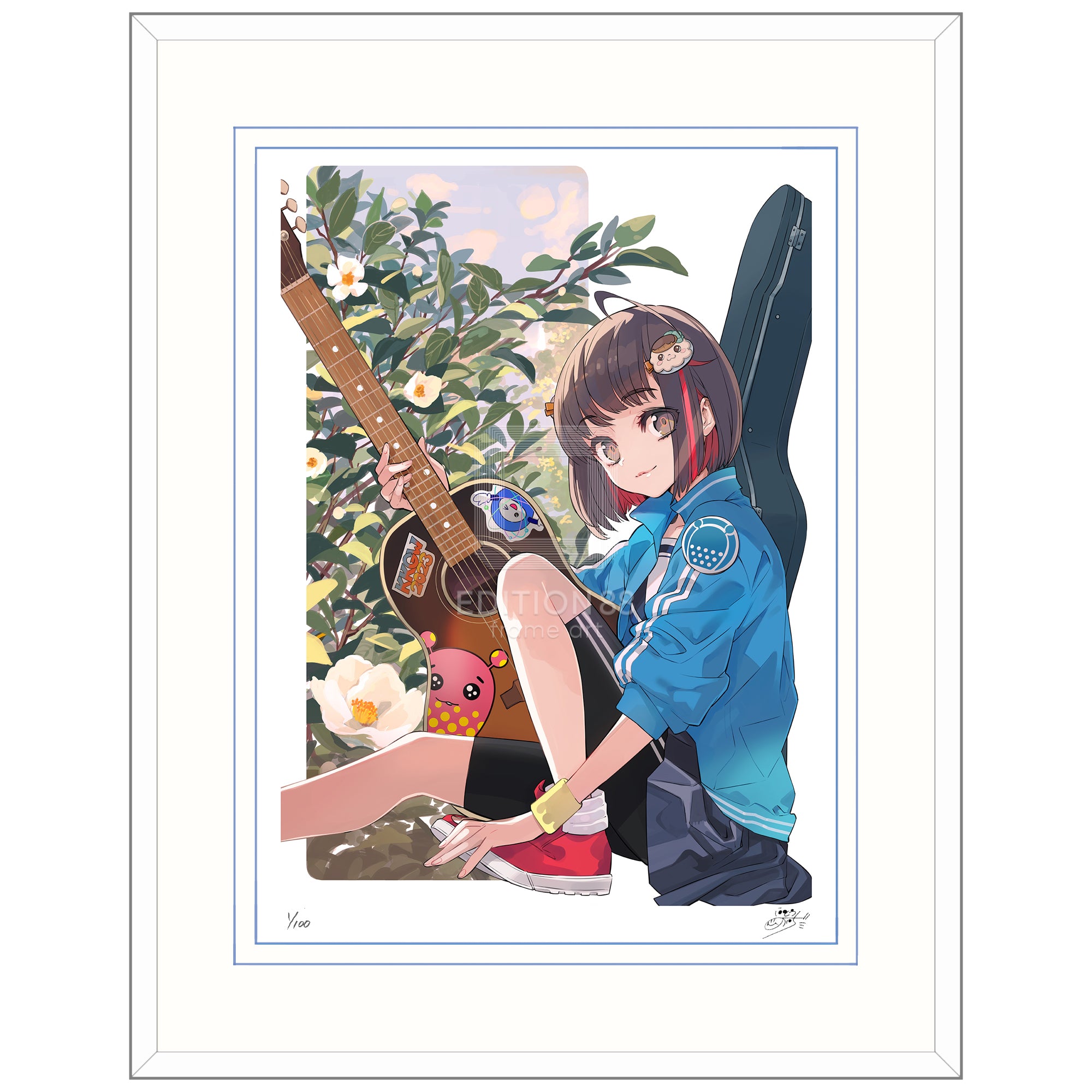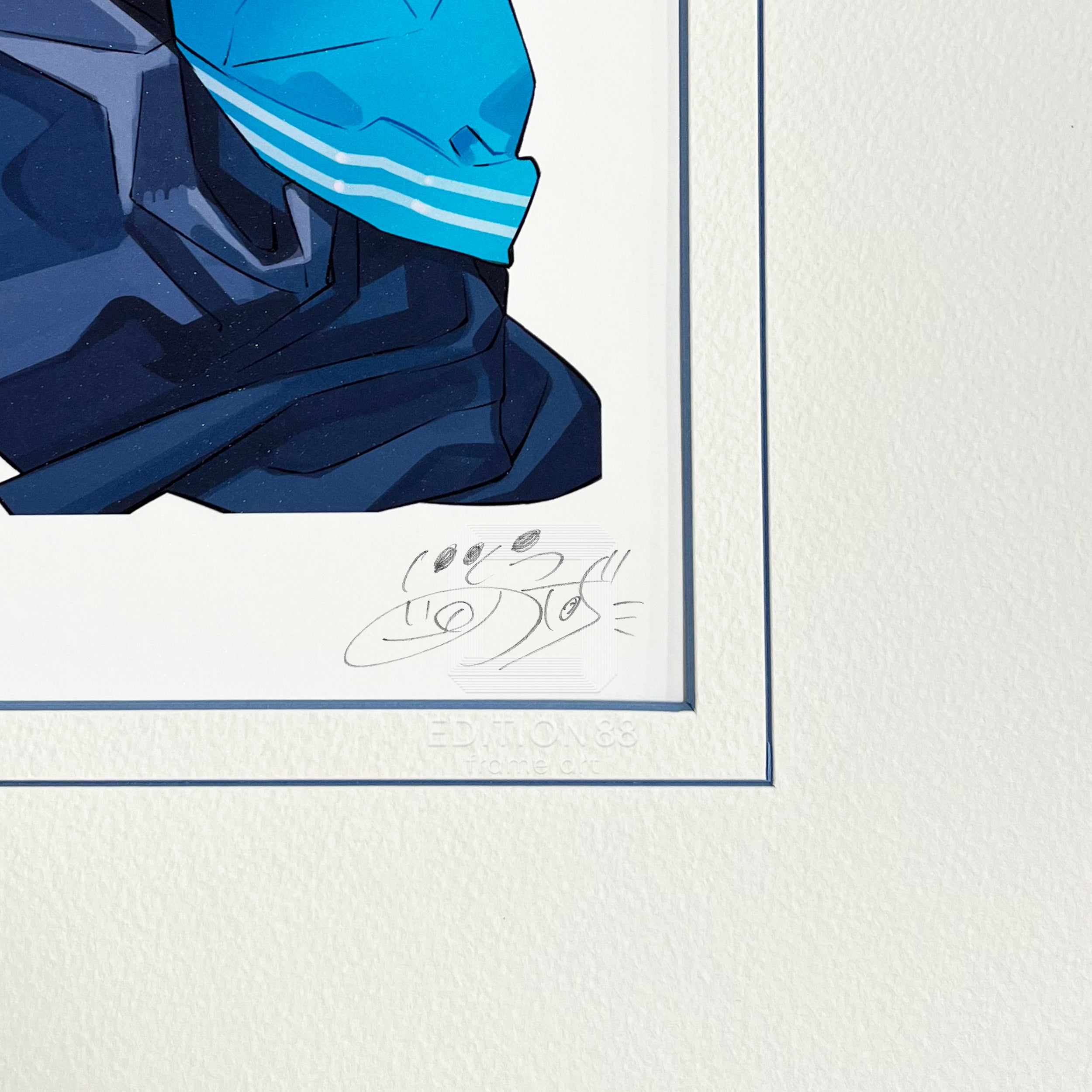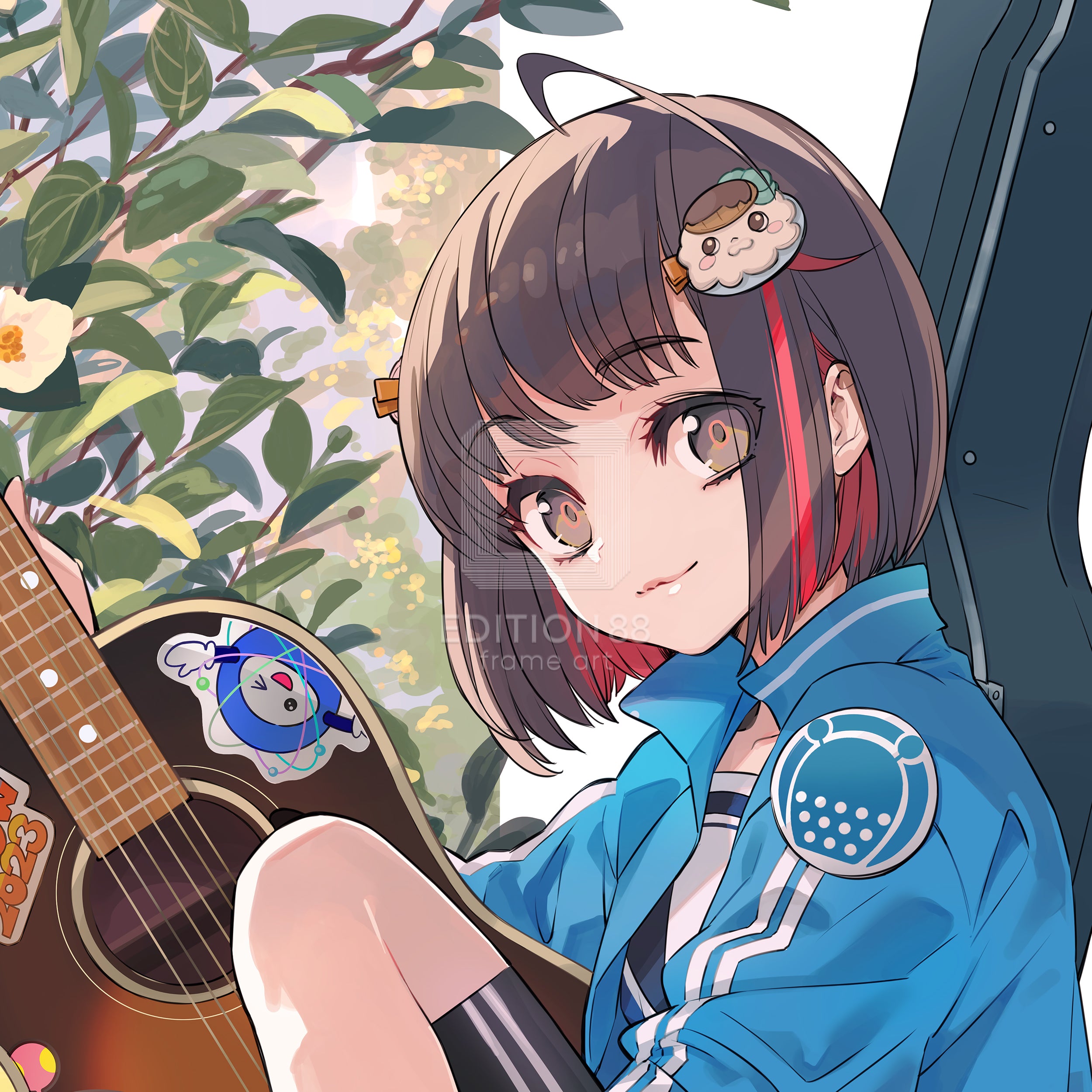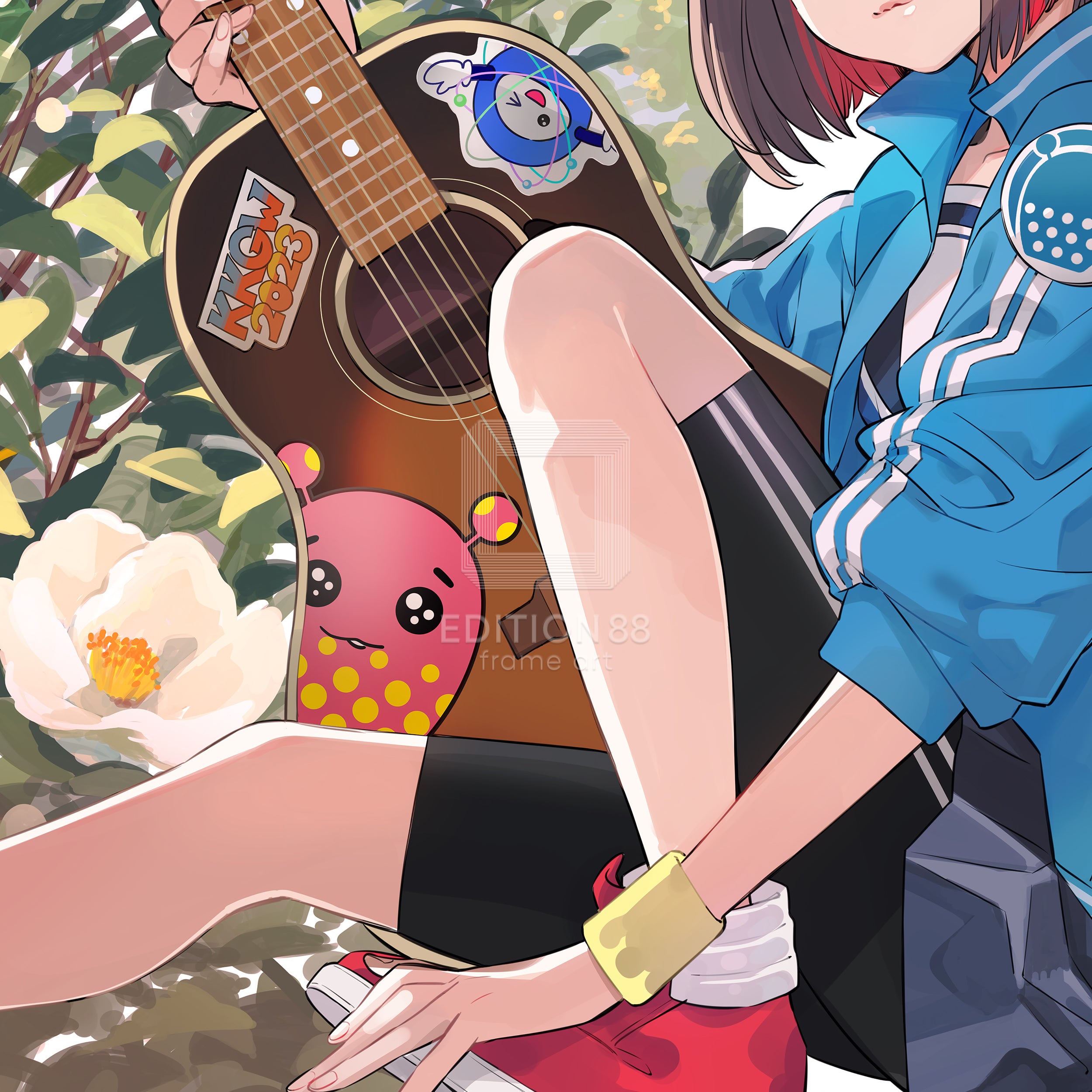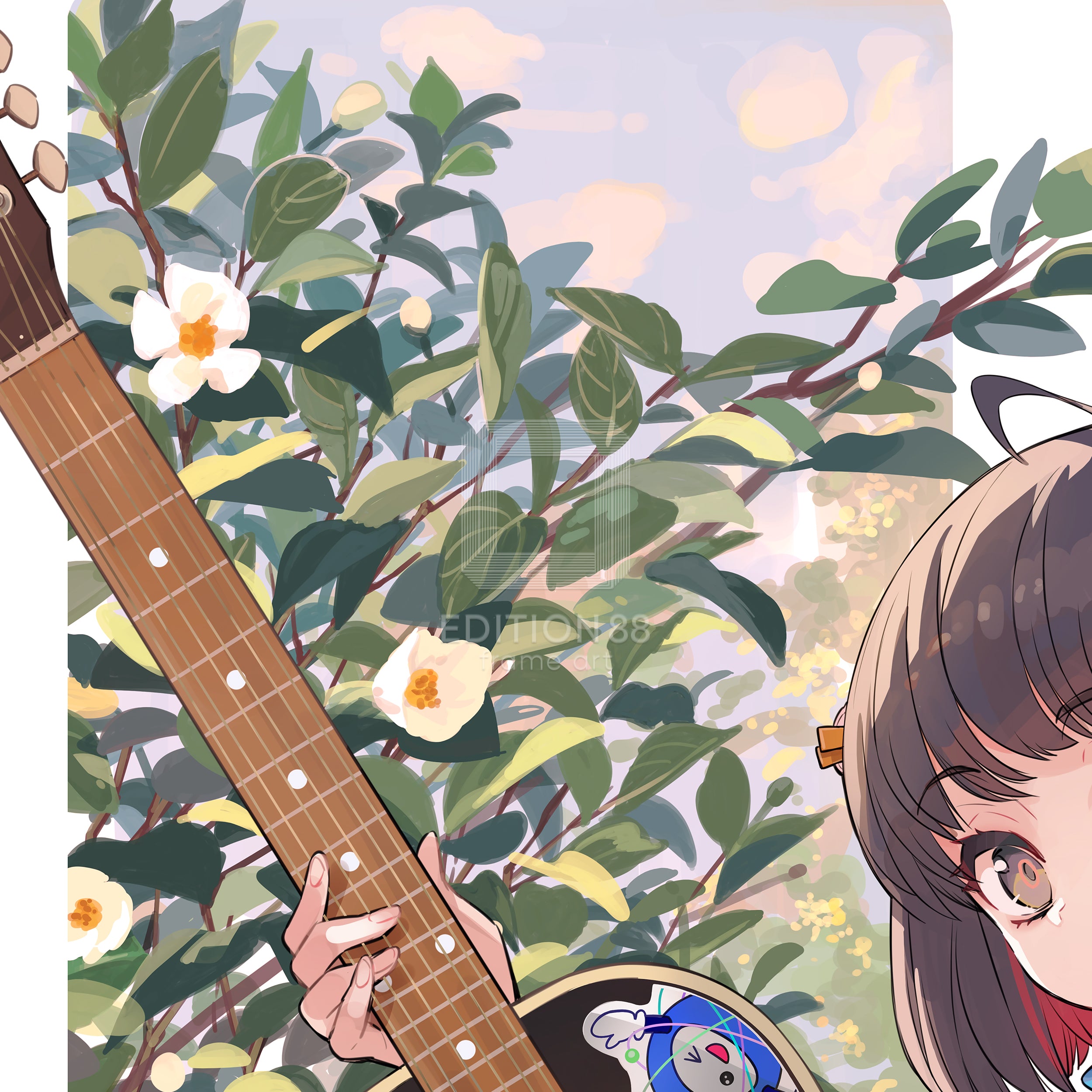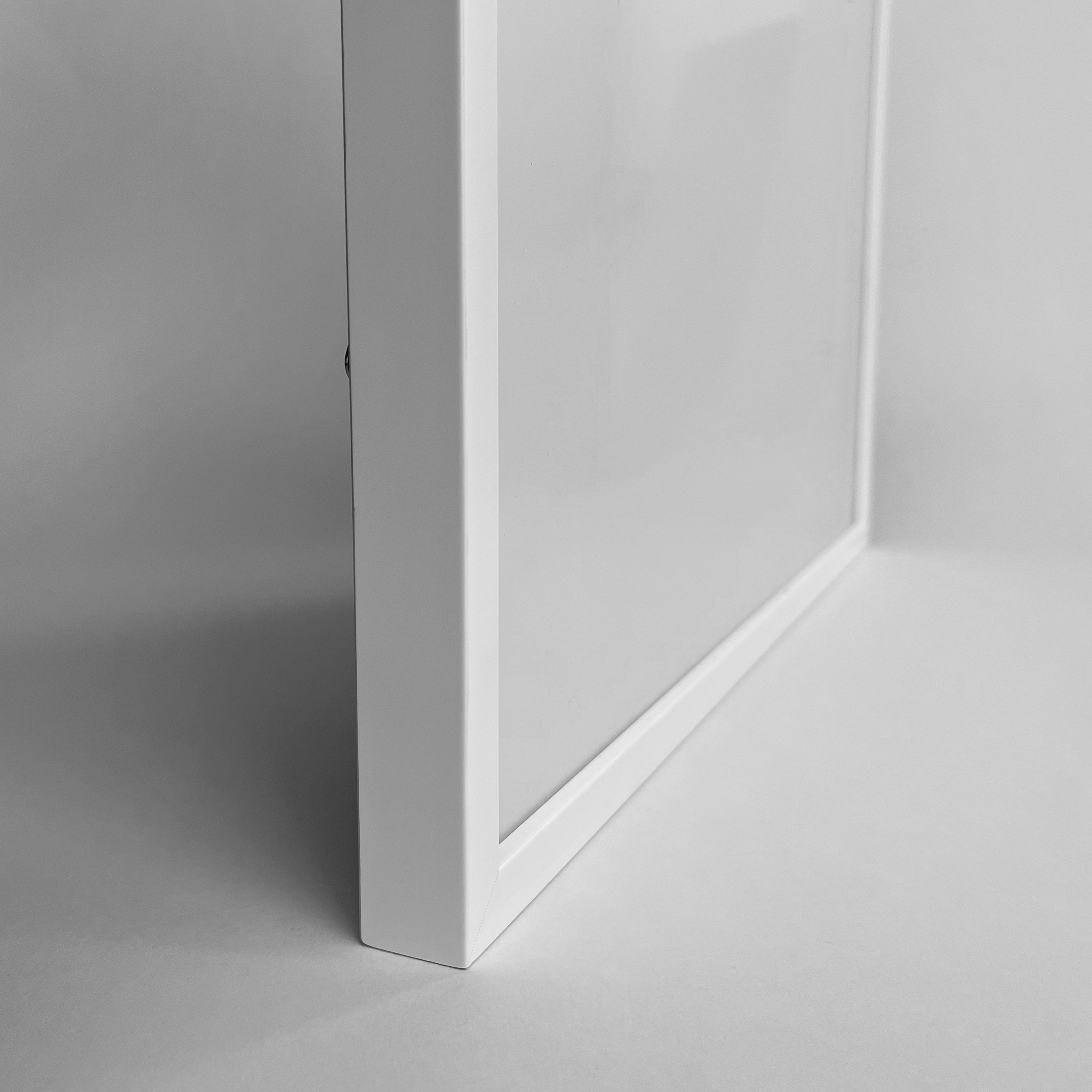 Noizi Ito Art Exhibition: ZENBU, 88Graph #1 / Noizi Ito
---
This is 88Graph of the illustration drawn for the Kakogawa venue of "Noizi Ito Art Exhibition Zenbu! "

On the Original, from Noizi Ito
I created this illustration for the exhibition in Kakogawa, my hometown, incorporating motifs and mascots related to my hometown.
Health and music are themes that Kakogawa City is currently focusing on as part of its administrative work, and I tried to incorporate these elements into the character in a natural way.
I hope you will enjoy the art piece.

On the Art Print, from EDITION88
This beautiful artwork shows the artist's love for her hometown, Kakogawa, Hyogo.
You can almost hear the lilting guitar sound.
In the printmaking process, we have taken care to replicate the illustration with an exquisite color balance between the background of a summer sunset, and the lively-looking character, while avoiding an overall over-vibrant look. A thin layer of glittering pearlescent paint was sprayed by hand over the entire image to express the warmth of the gentle sunlight enveloping the girl.

The art print is framed with mats made of two colors of cardboard, blue and cream, pasted together. The two blue lines were added to match the color of the character's clothing, making the illustration stand out and adding depth to the art print.

●Hand-signed by Noizi Ito
●Limited edition of 100 
●Medium: 88 Graph (Giclée on fine art paper, Pearl White Glitter)
●White Frame  (Wood, UV Resistant Acrylic) / Unframed
●Size
 ▸Image size 363 x 261mm / 14.29x 10.28inch
 ▸Sheet size 403 x 281mm / 15.87 x 11.06inch
 ▸Frame size 525 x 410 x 20mm / 20.67 x 16.14 x 0.79inch
●Officially licensed by Noizi Ito
●Manufactured by EDITION88
●Certificate of Authenticity
© いとうのいぢ/加古川市
Please choose 'Frame' or 'Unframed'.
SHIPPING DATE: Within 2 months after receiving your order
Important Notice
●Since this product is made to order, please allow a certain amount of time for shipping. 
●Our products are shipped from Japan and may be subject to customs duties, import taxes, customs fees, etc. in the destination country. EDITION88 DOES NOT collect those fees directly and therefore those are not included in your total amount due. Please read our policies before placing your order.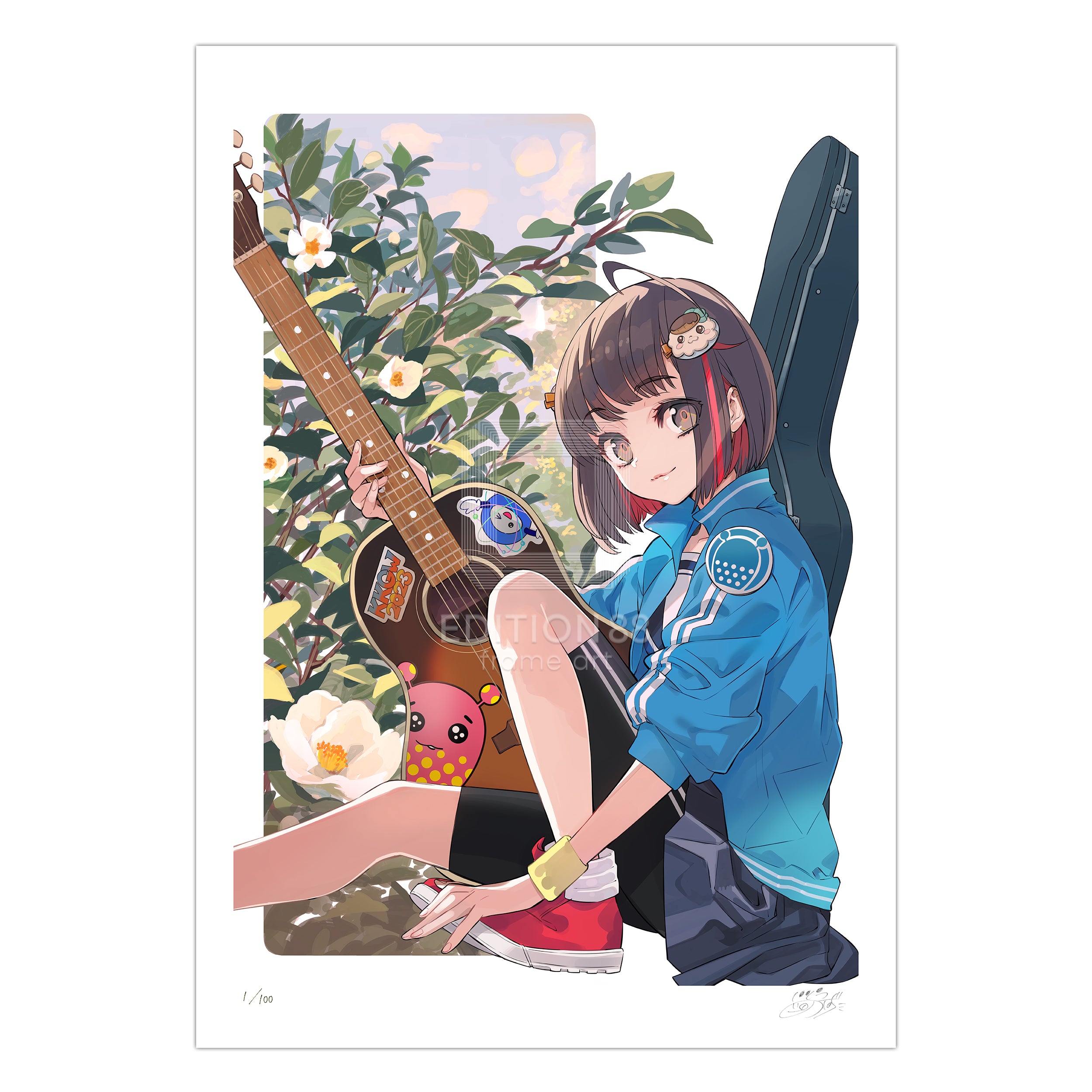 Noizi Ito Art Exhibition: ZENBU, 88Graph #1 / Noizi Ito
Sale price

$248.00 USD
Regular price
Choose options