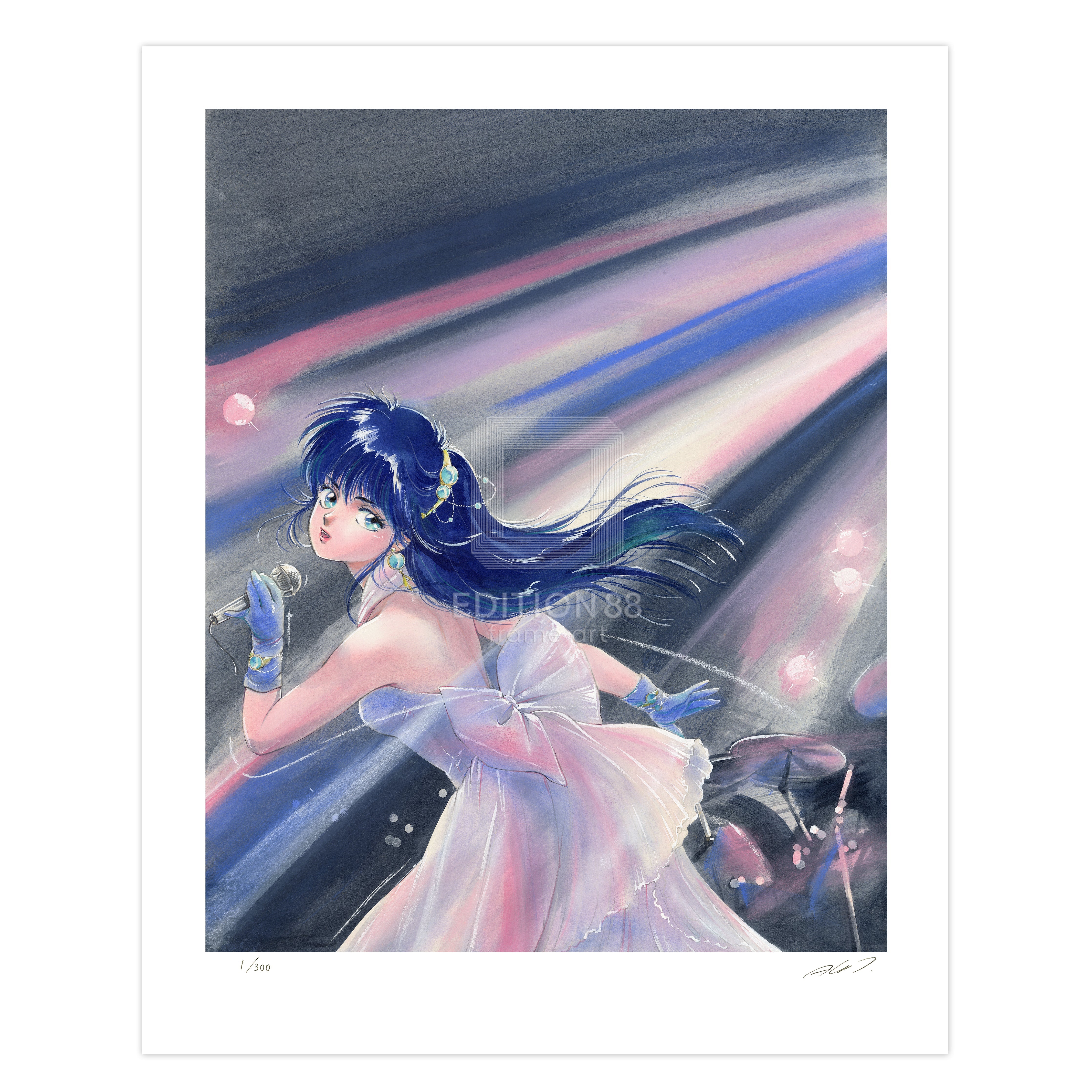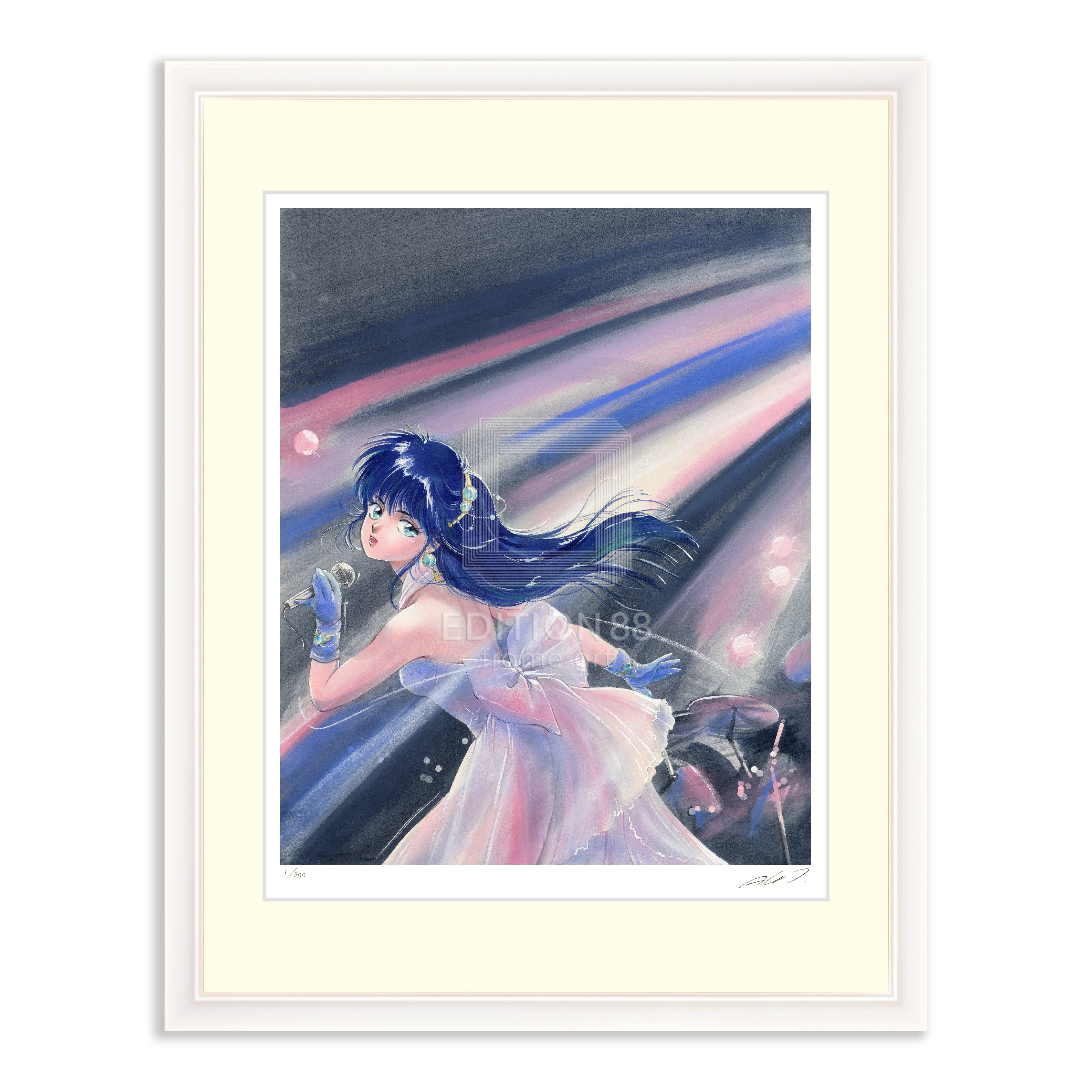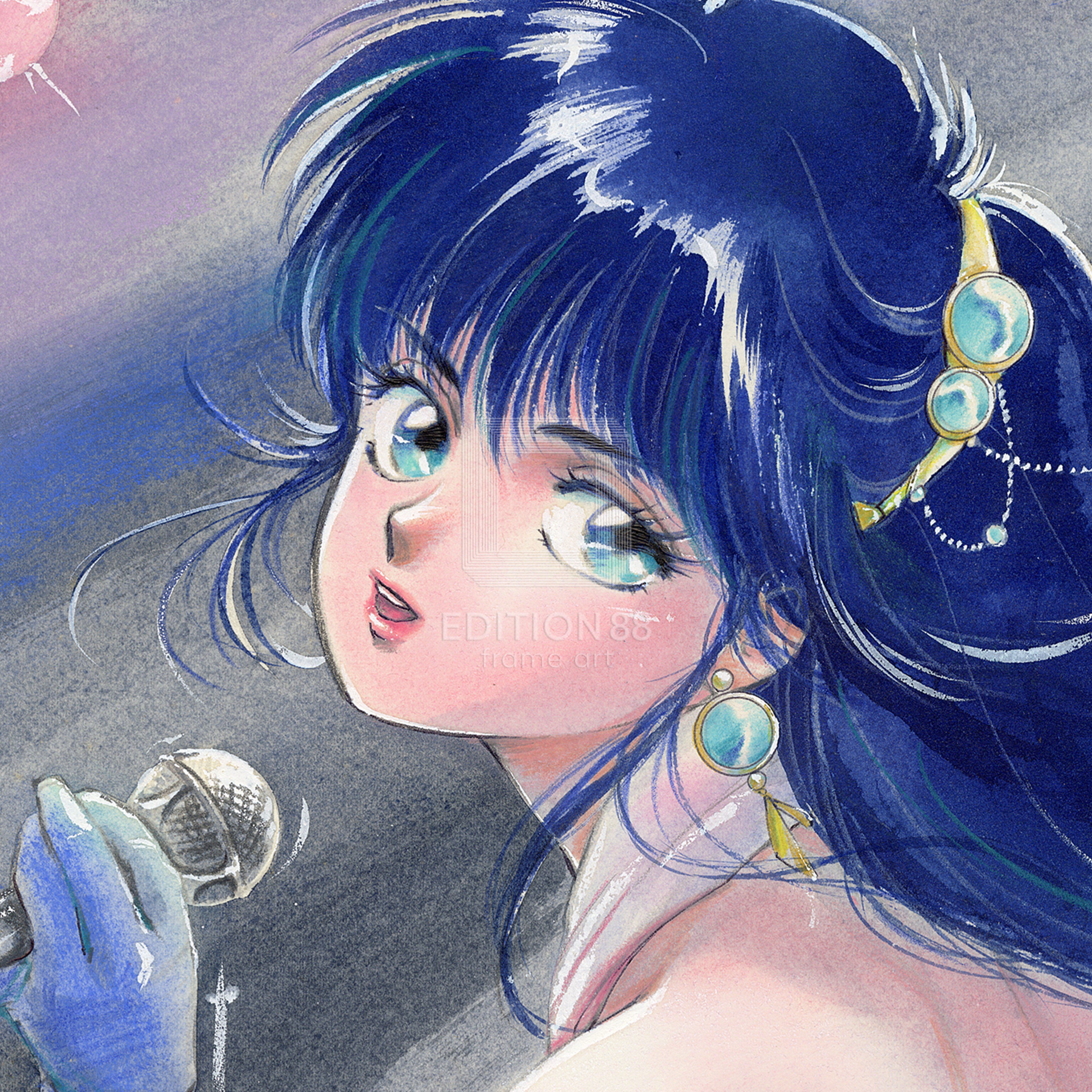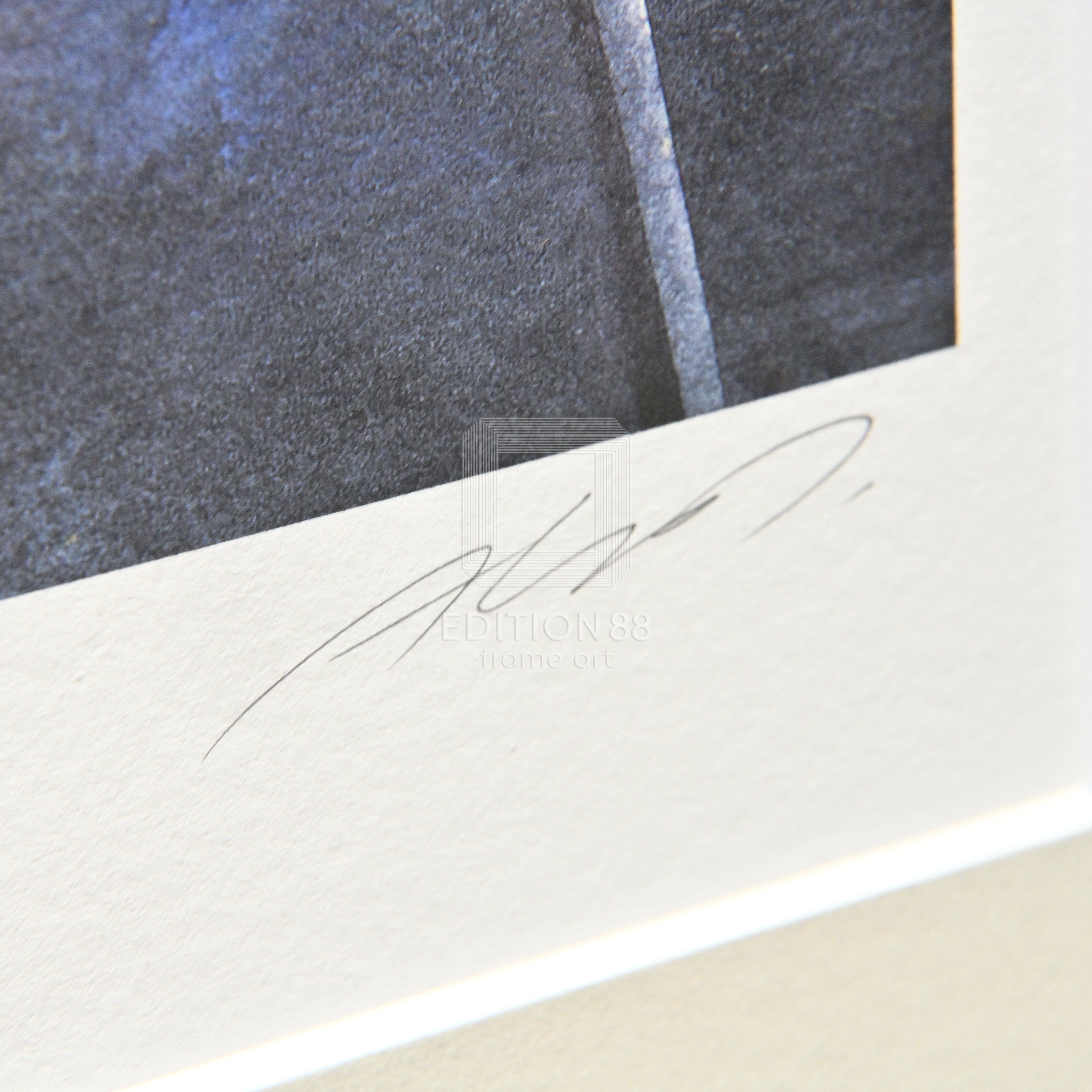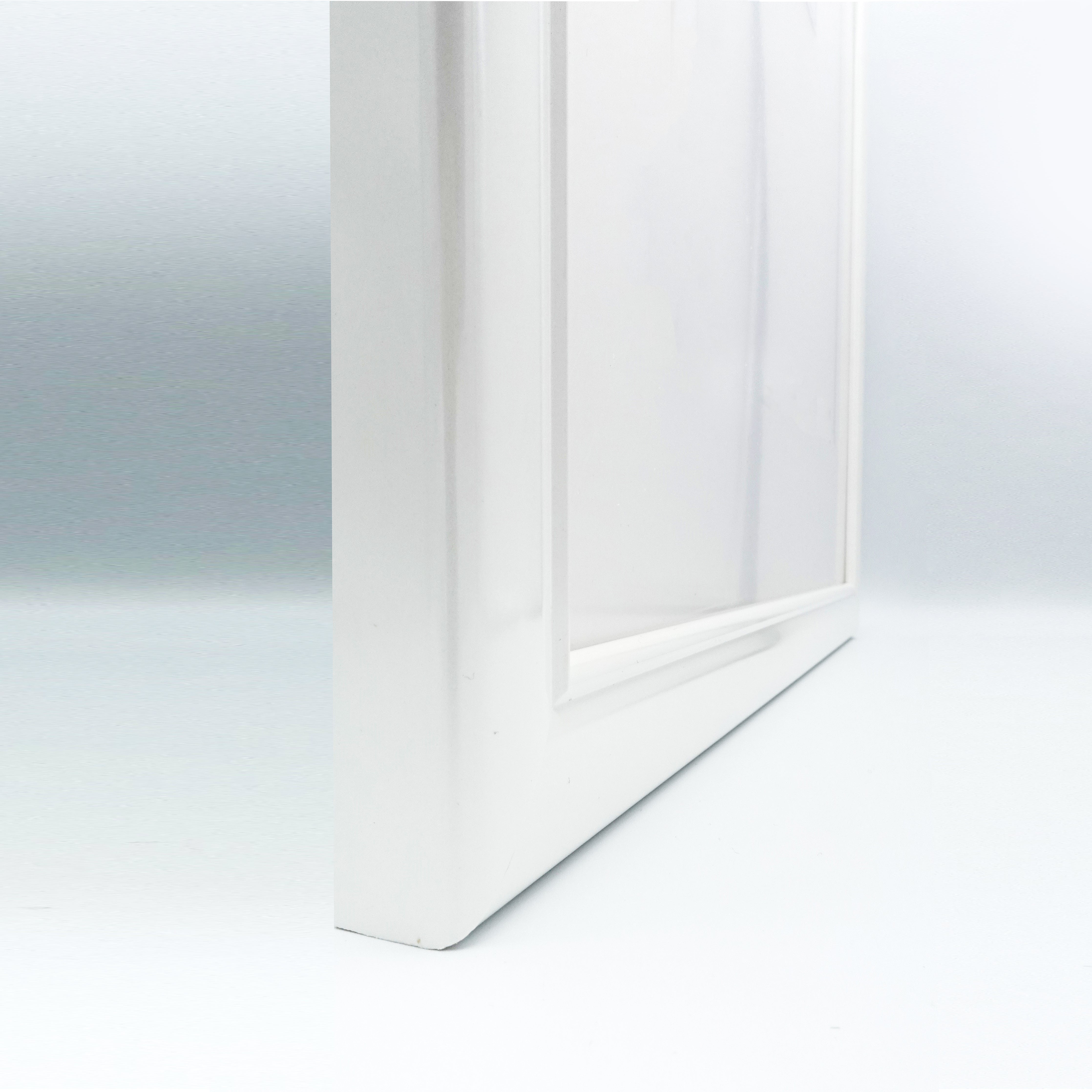 Kimagure Orange Road, 88Graph #1 / Akemi Takada
---
This art print is from an original illustration used in the ad for the Toho movie, "Kimagure Orange Road Mogitate Special," four short stories from the Second Season OVA in 1989.
On the Original, from Akemi Takada
When drawing this, I protected the character using masking tape and W Brand tracing paper in many layers. These were then removed a sheet at a time as I colored in the background. Many color layers went into this background. The spheres of light floating in the back are created by masking tape cut out in circles. The tapes are painted over, then removed at different stages. The spheres removed during the background painting process retained a thin layer of color; those kept until the very end are clear and white.
For this drawing, I concentrated the most on the shadows that bring out Madoka's back and left shoulder for a three-dimensional effect.
On the Art Print, from EDITION88
We paid the most attention to replicate Madoka's skin tone accurately. The acid-free print paper used for Takada-sensei's art prints contains more than 45% cotton pulp and is known for its soft texture. Yet, the surface is smooth, making it an excellent paper to present skin tones.
Acid-free print paper is also known for maintaining its quality with minimal deterioration.

●Hand-signed by Akemi Takada
●Limited edition of 300
●Medium: 88 Graph (Giclée on fine art paper)
●Pearl White Frame (Wood, UV Resistant Acrylic) / Unframed
●Size
 ▸Image size 364 x 294mm / 14.33 x 11.57inch
 ▸Sheet size 435 x 348mm / 17.12 x 13.70inch
 ▸Frame size 539 x 424 x 21mm / 21.22 x 16.69 x 0.83inch
●Officially licensed by SHUEISHA INC. / TOHO CO., LTD. / Pierrot Co.,Ltd.
●Manufactured by EDITION88
●Certificate of Authenticity

©Izumi Matsumoto/SHUEISHA,TOHO,PIERROT
Please choose 'Frame' or 'Unframed'.
SHIPPING DATE: Within 2 months after receiving your order
Important Notice
●Since this product is made to order, please allow a certain amount of time for shipping. 
●Our products are shipped from Japan and may be subject to customs duties, import taxes, customs fees, etc. in the destination country. EDITION88 DOES NOT collect those fees directly and therefore those are not included in your total amount due. Please read our policies before placing your order.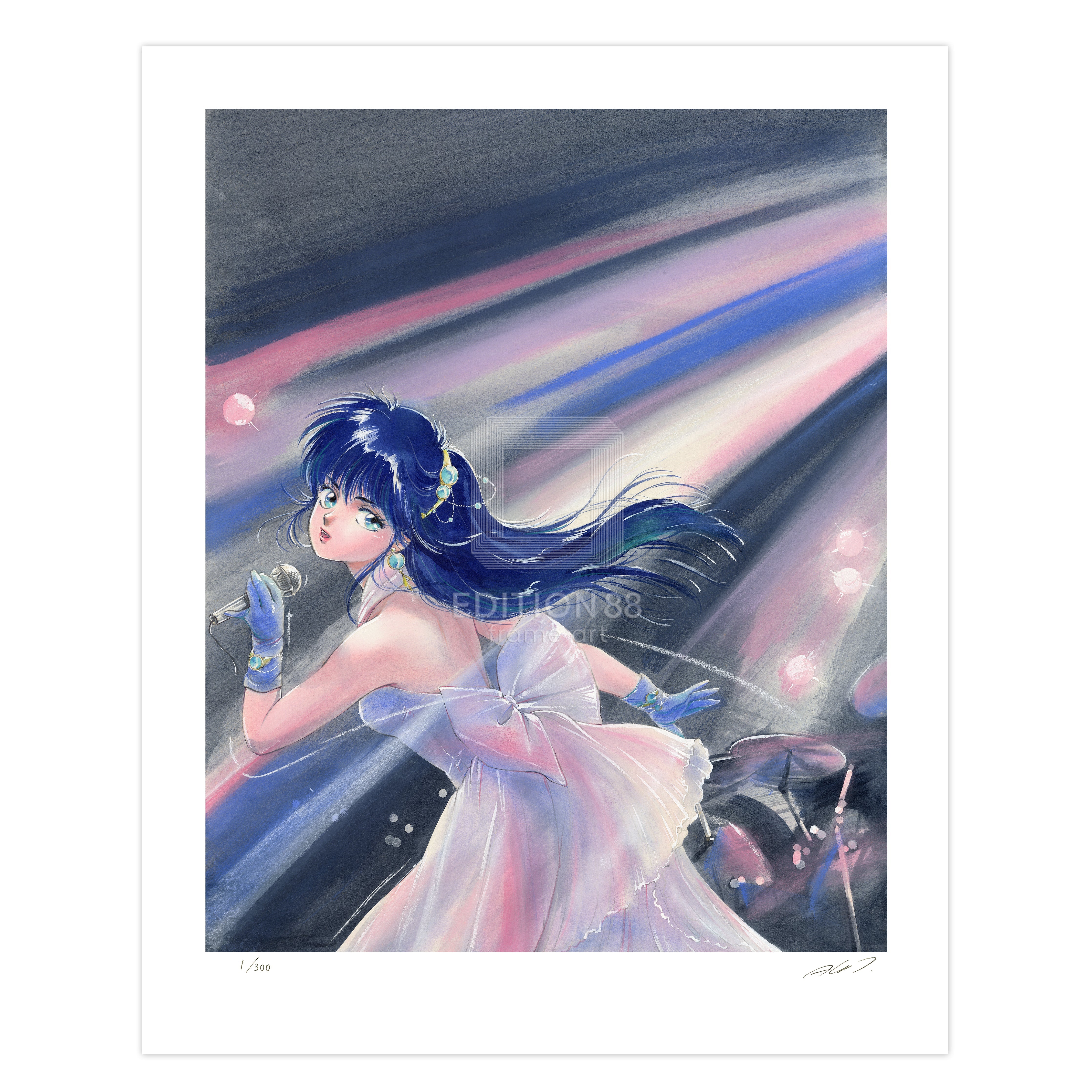 Kimagure Orange Road, 88Graph #1 / Akemi Takada
Sale price

$205.00 USD
Regular price
Choose options