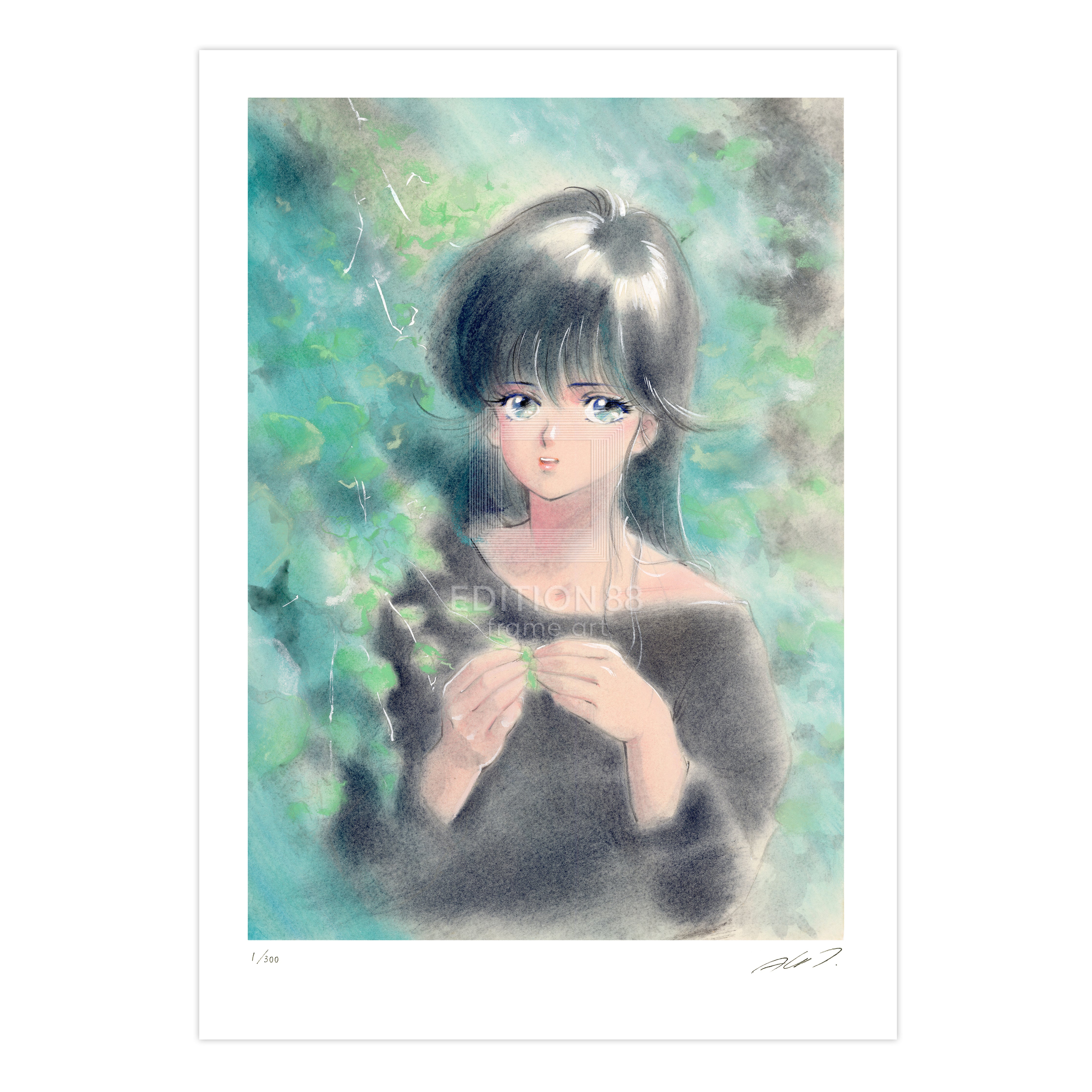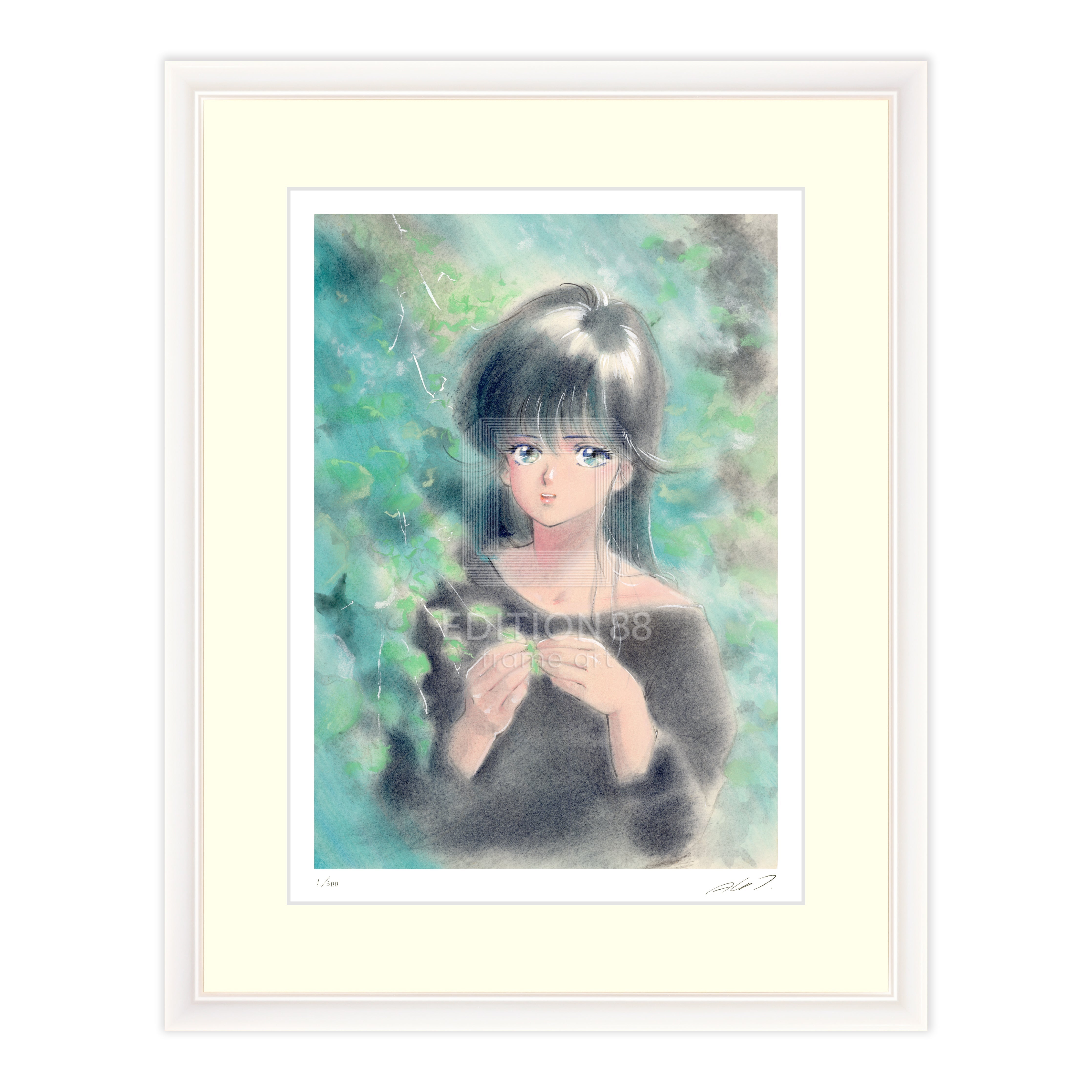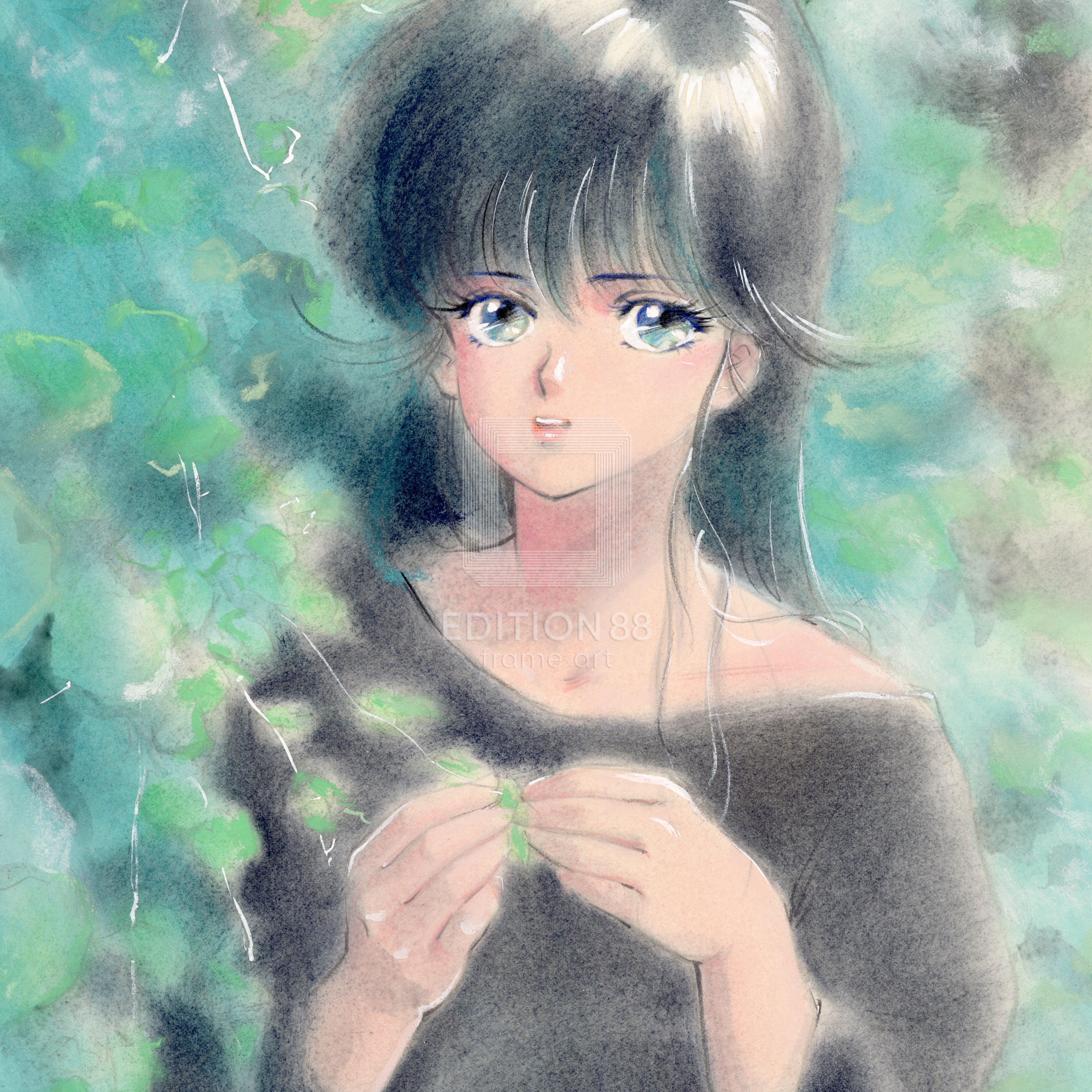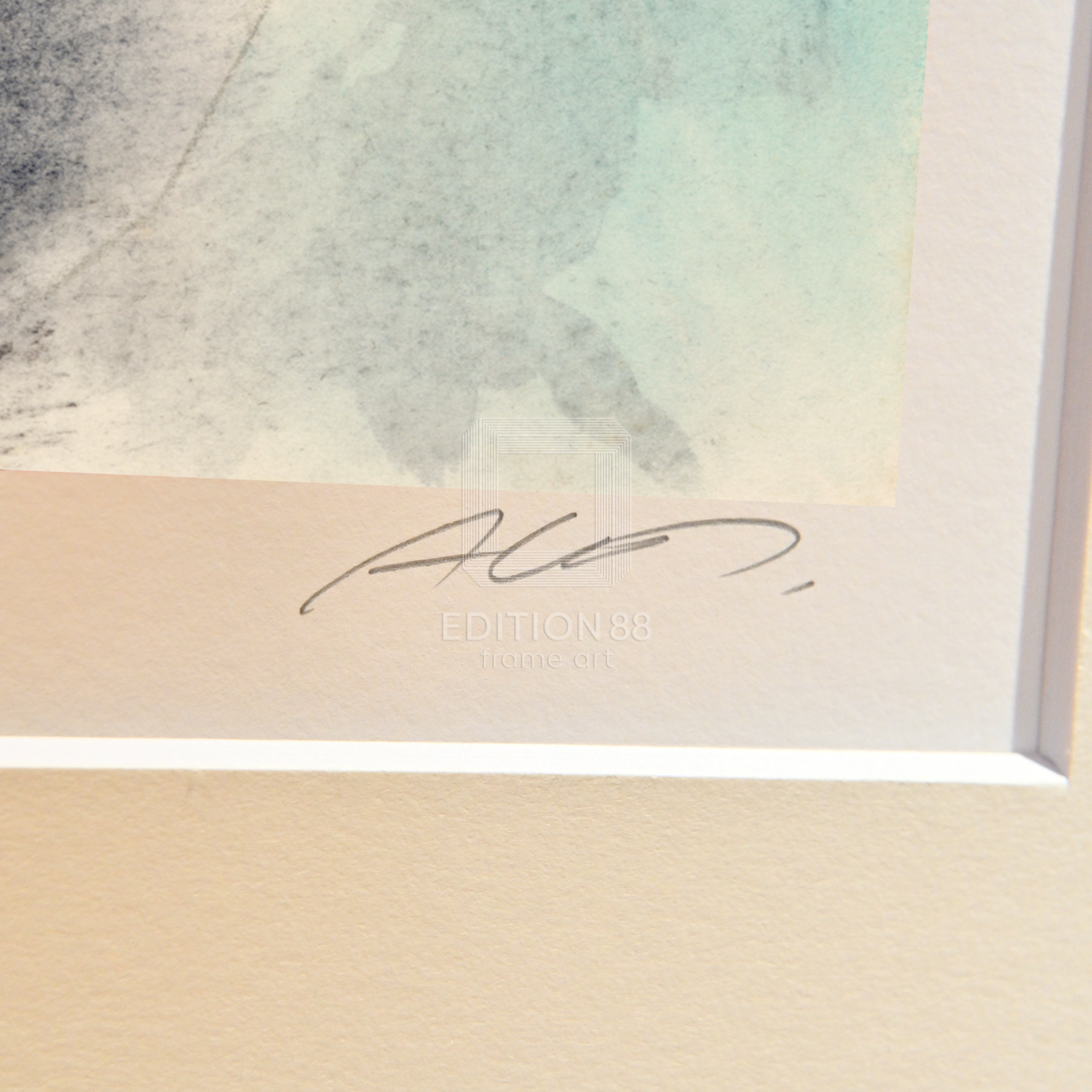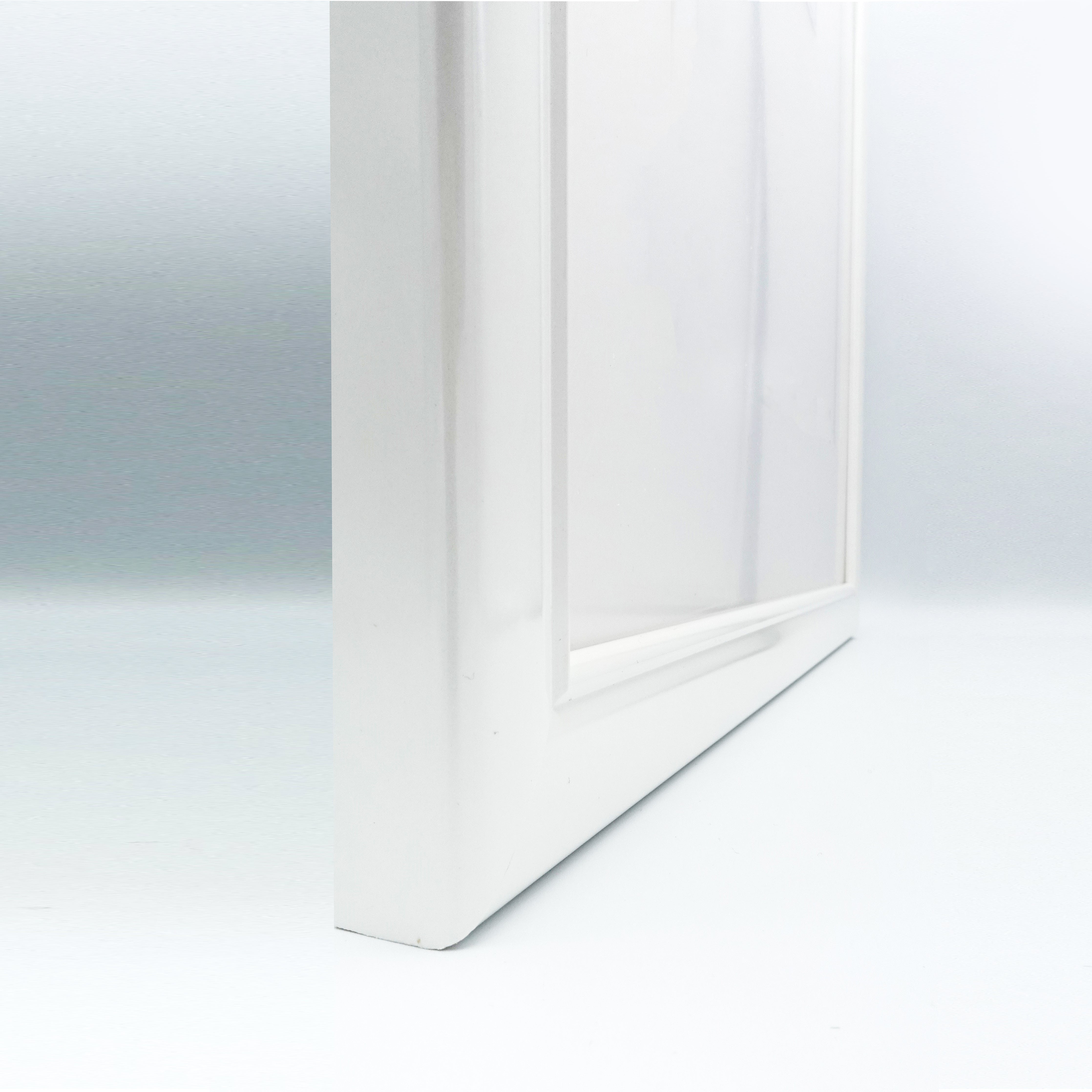 Kimagure Orange Road, 88Graph #9 / Akemi Takada
---
This art print is from the original illustration used in the booklet accompanying the record "Kimagure Orange Road Loving Heart," released by Toshiba EMI (1989).
On the Original, from Akemi Takada
This is from my early days, and Madoka looks melancholic, an expression that I could draw only then, and not anymore. My art automatically reflects the emotions I would be experiencing at the time, so if I tried to create this now, Madoka would probably look more peaceful. I would likely focus on the technical aspects, such as how to illustrate the ivy; that is why I take photos of ivy-covered walls.
How does Madoka look in your memories?
On the Art Print, from EDITION88
We started with the skin tone, then moved on to the green in the ivy leaves. The black tones in her hair and clothes had very subtle gradations, and replicating these were not easy either.
●Hand-signed by Akemi Takada
●Limited edition of 300
●Medium: 88 Graph (Giclée on fine art paper)
●Pearl White Frame (Wood, UV Resistant Acrylic) / Unframed
●Size
 ▸Image size 364 x 258mm / 14.33 x 10.15inch
 ▸Sheet size 427 x 301mm / 16.81 x 11.85inch
 ▸Frame size 539 x 424 x 21mm / 21.22 x 16.69 x 0.83inch
●Officially licensed by SHUEISHA INC. / TOHO CO., LTD. / Pierrot Co.,Ltd.
●Manufactured by EDITION88
●Certificate of Authenticity

©Izumi Matsumoto/SHUEISHA,TOHO,PIERROT
Please choose 'Frame' or 'Unframed'.
SHIPPING DATE: Within 2 months after receiving your order
Important Notice
●Since this product is made to order, please allow a certain amount of time for shipping. 
●Our products are shipped from Japan and may be subject to customs duties, import taxes, customs fees, etc. in the destination country. EDITION88 DOES NOT collect those fees directly and therefore those are not included in your total amount due.  Please read our policies before placing your order.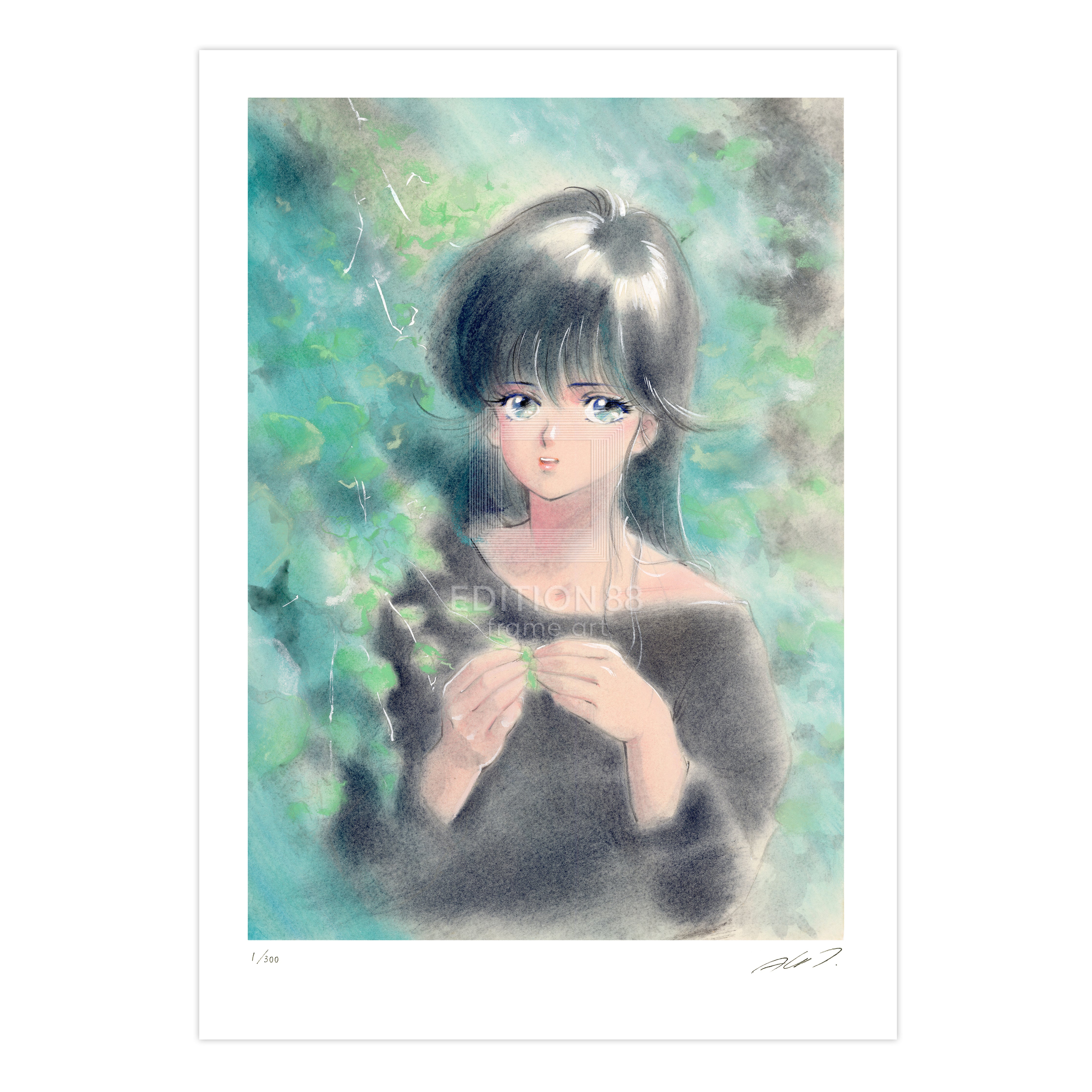 Kimagure Orange Road, 88Graph #9 / Akemi Takada
Sale price

$208.00 USD
Regular price
Choose options