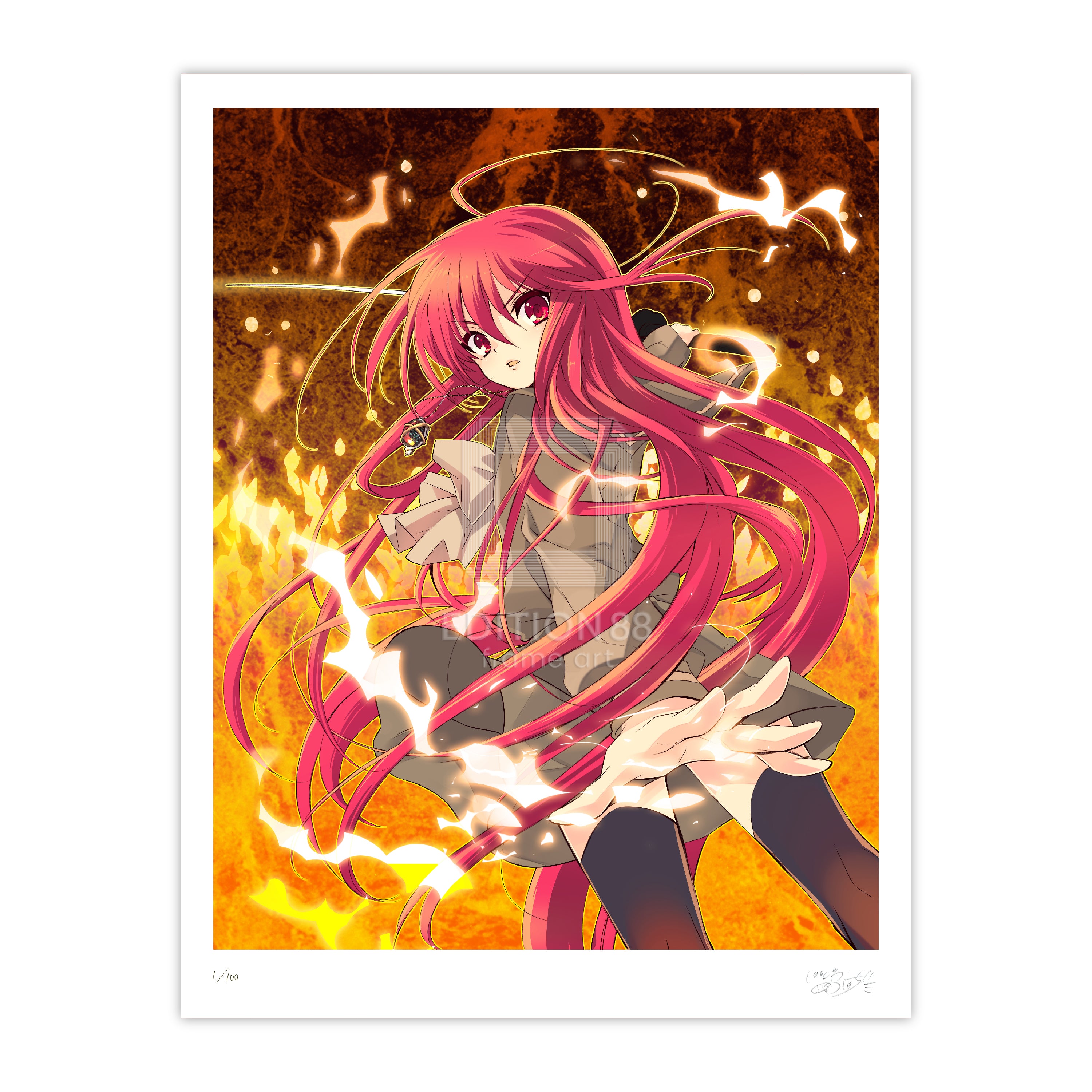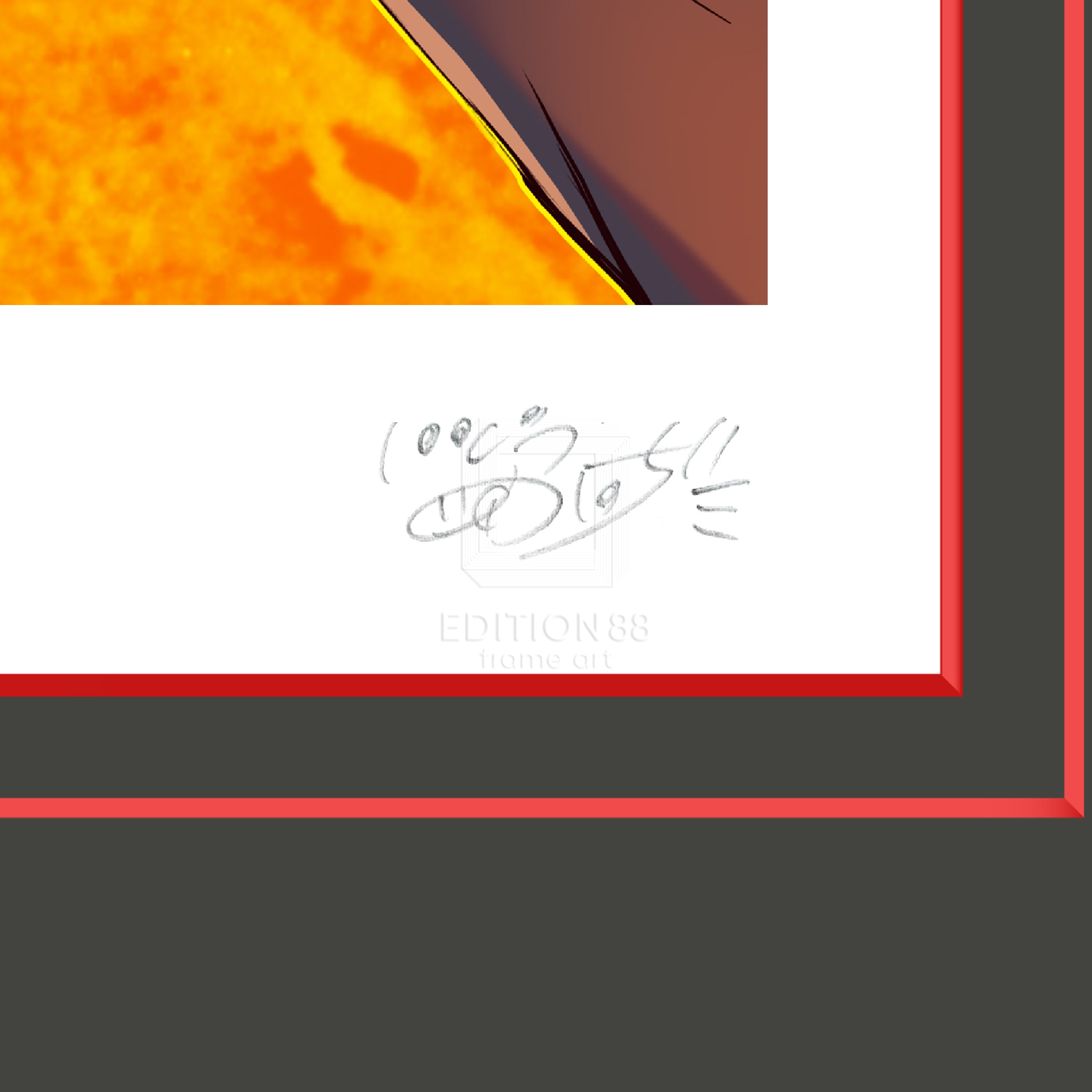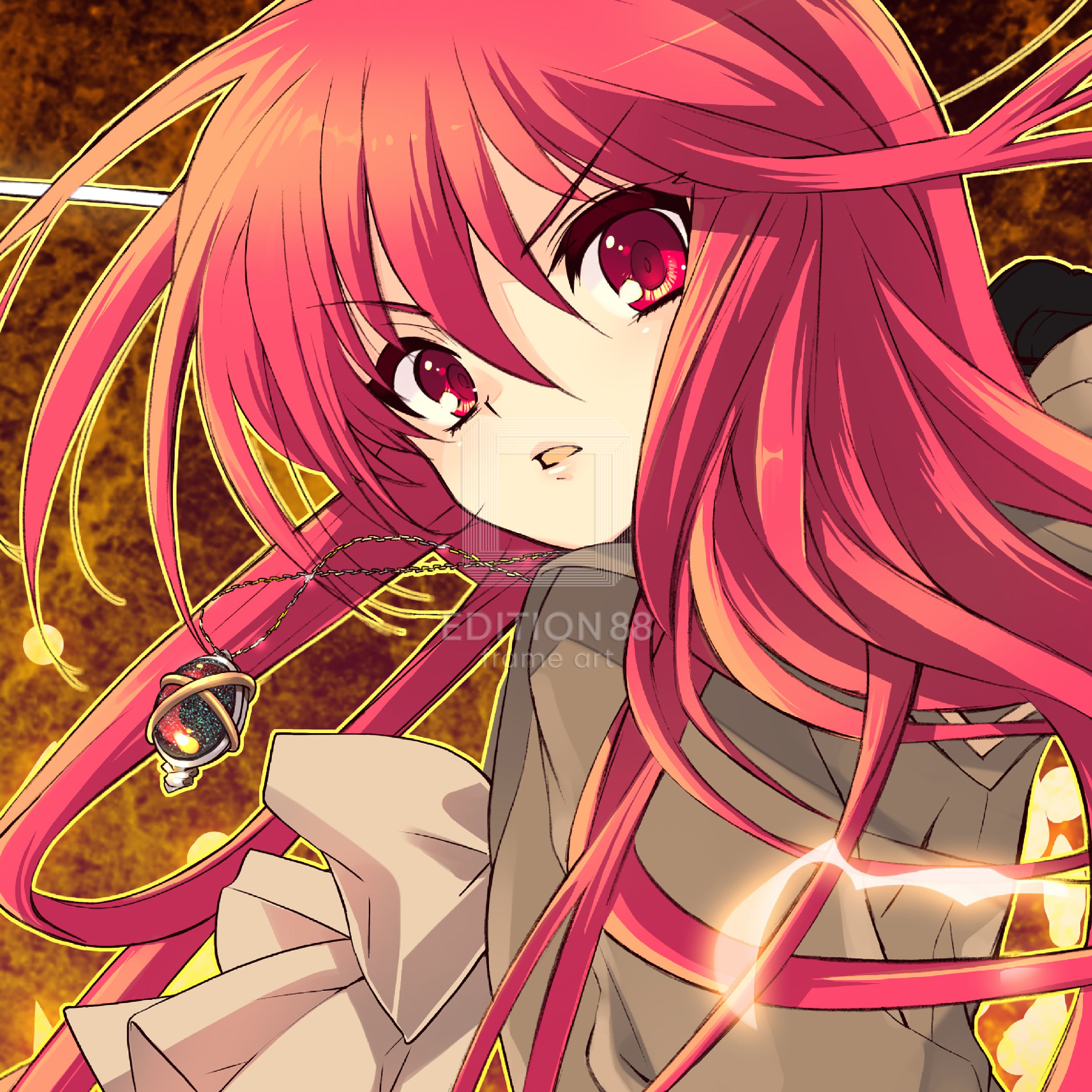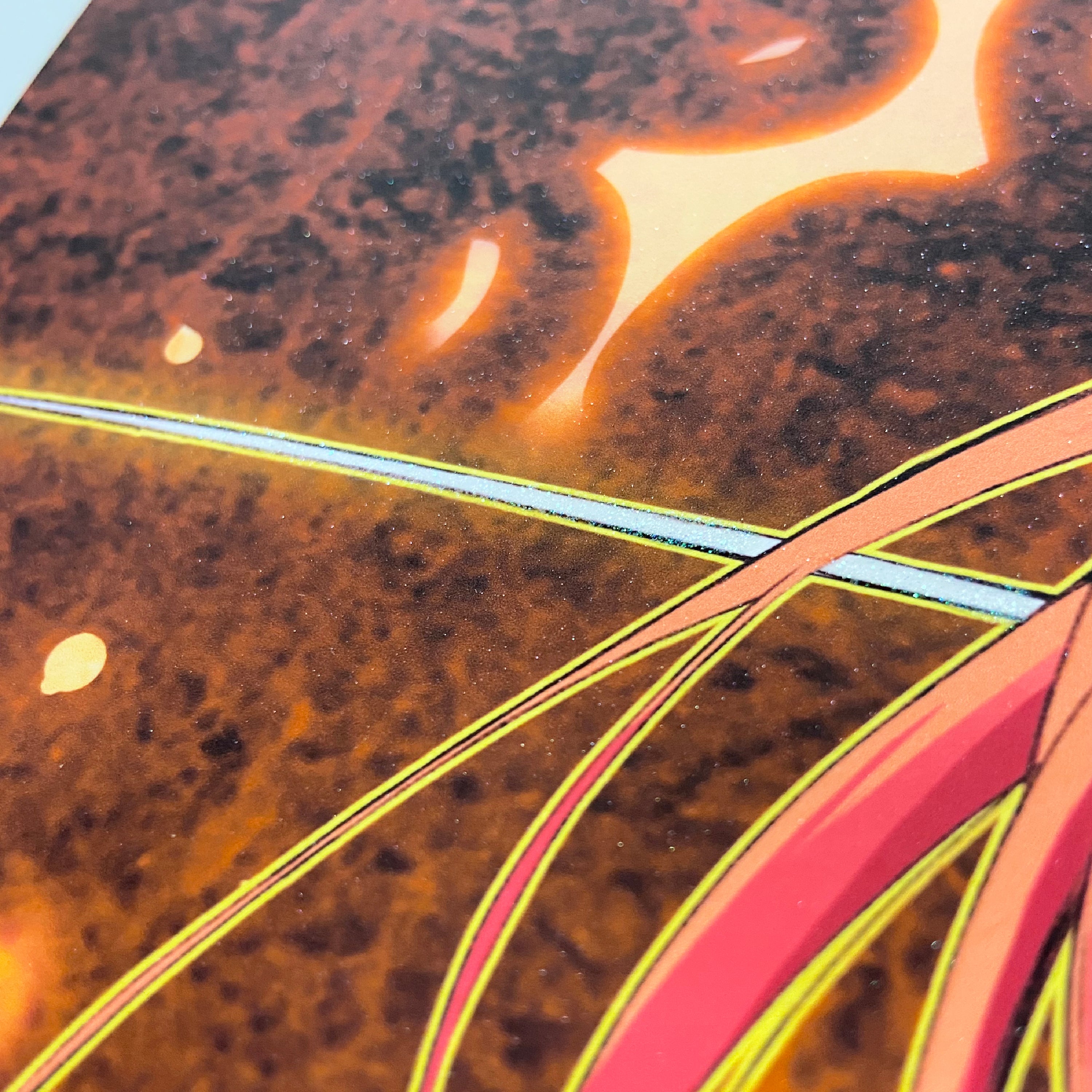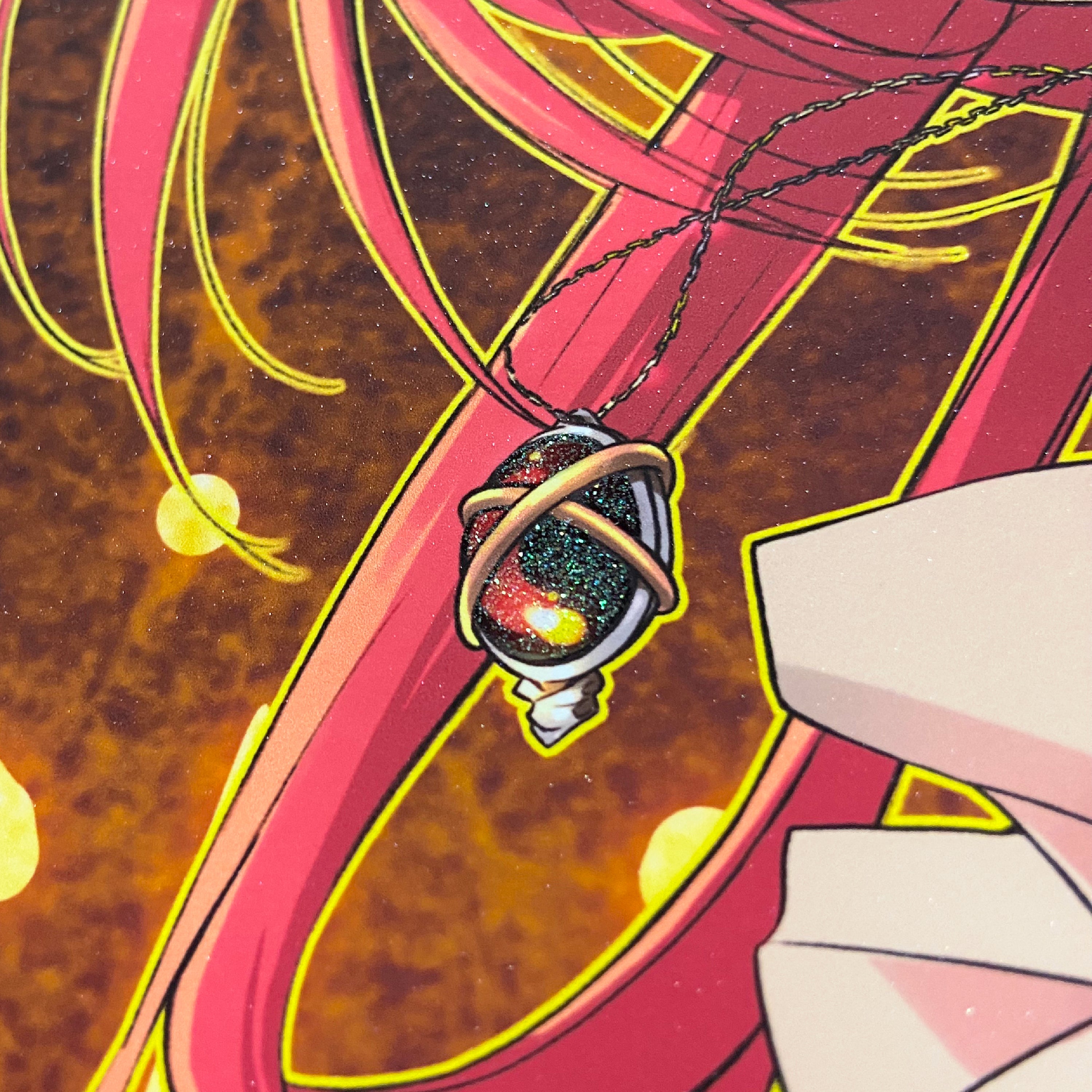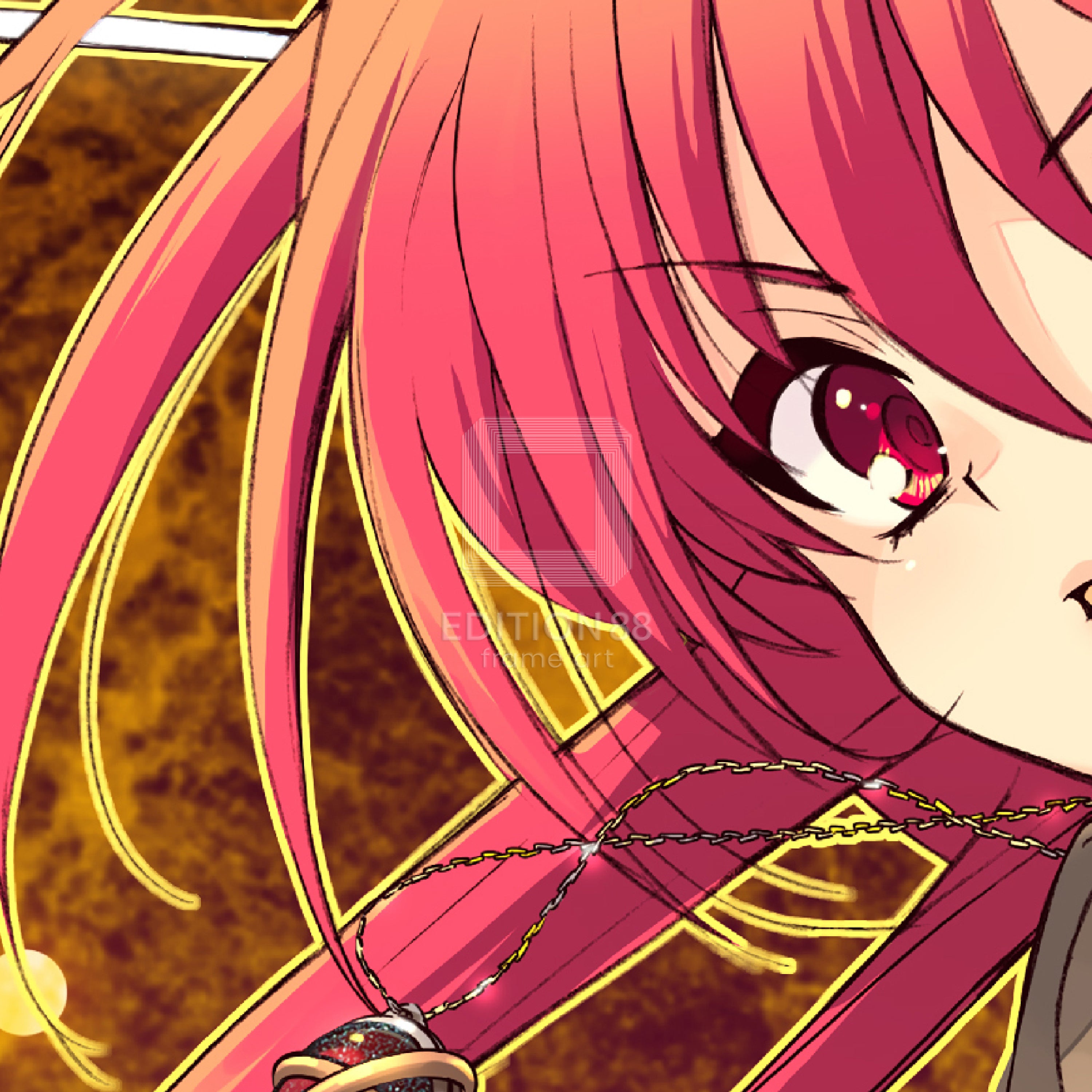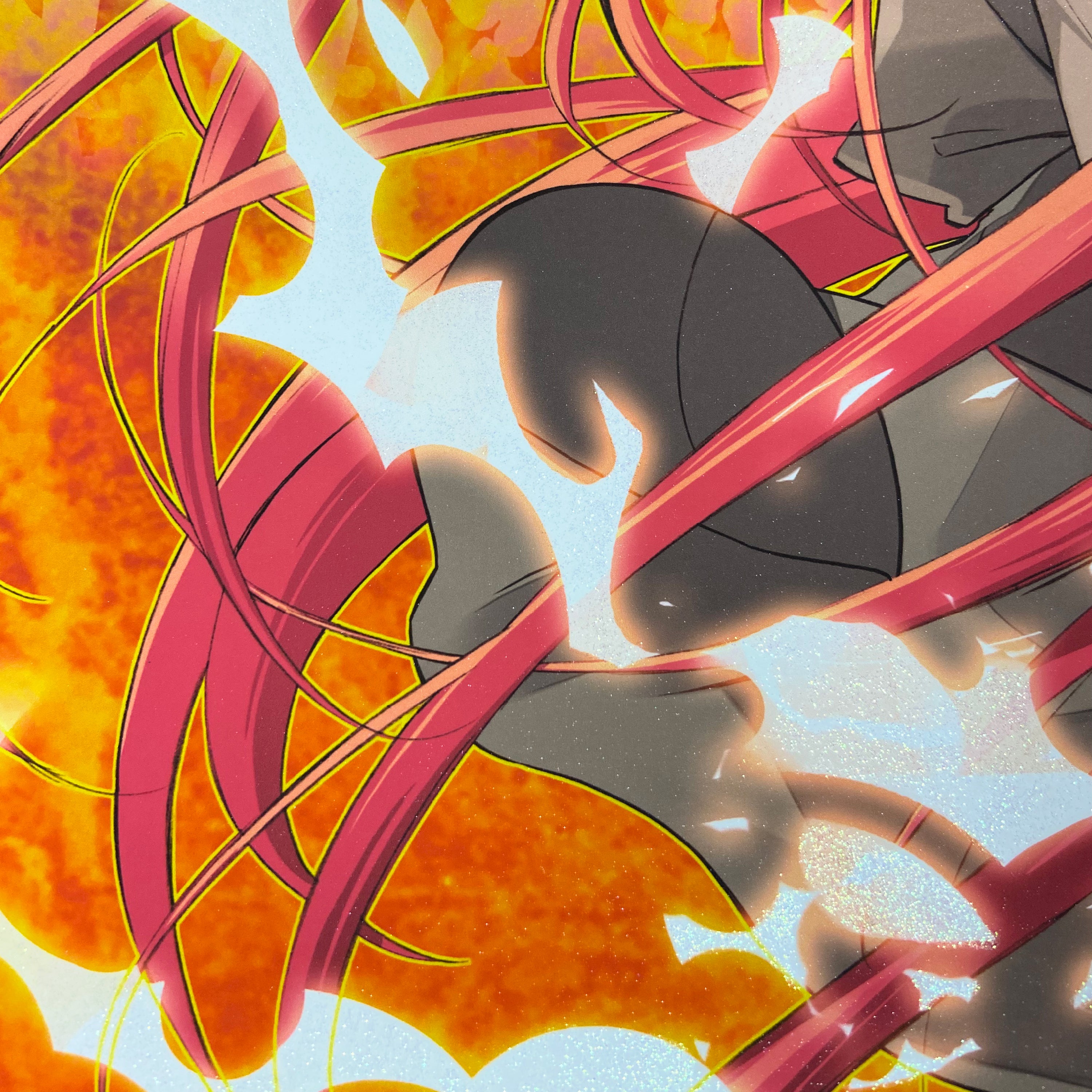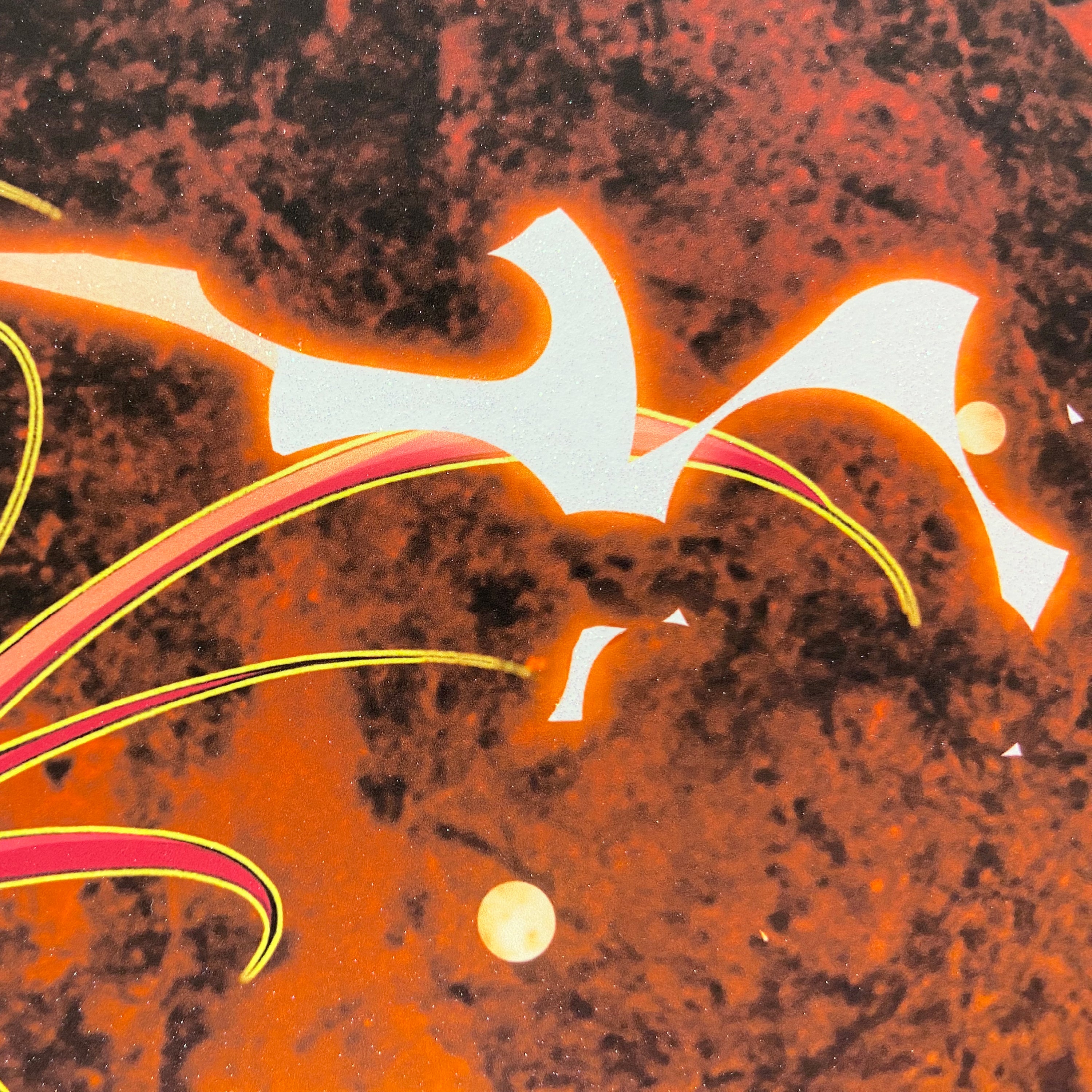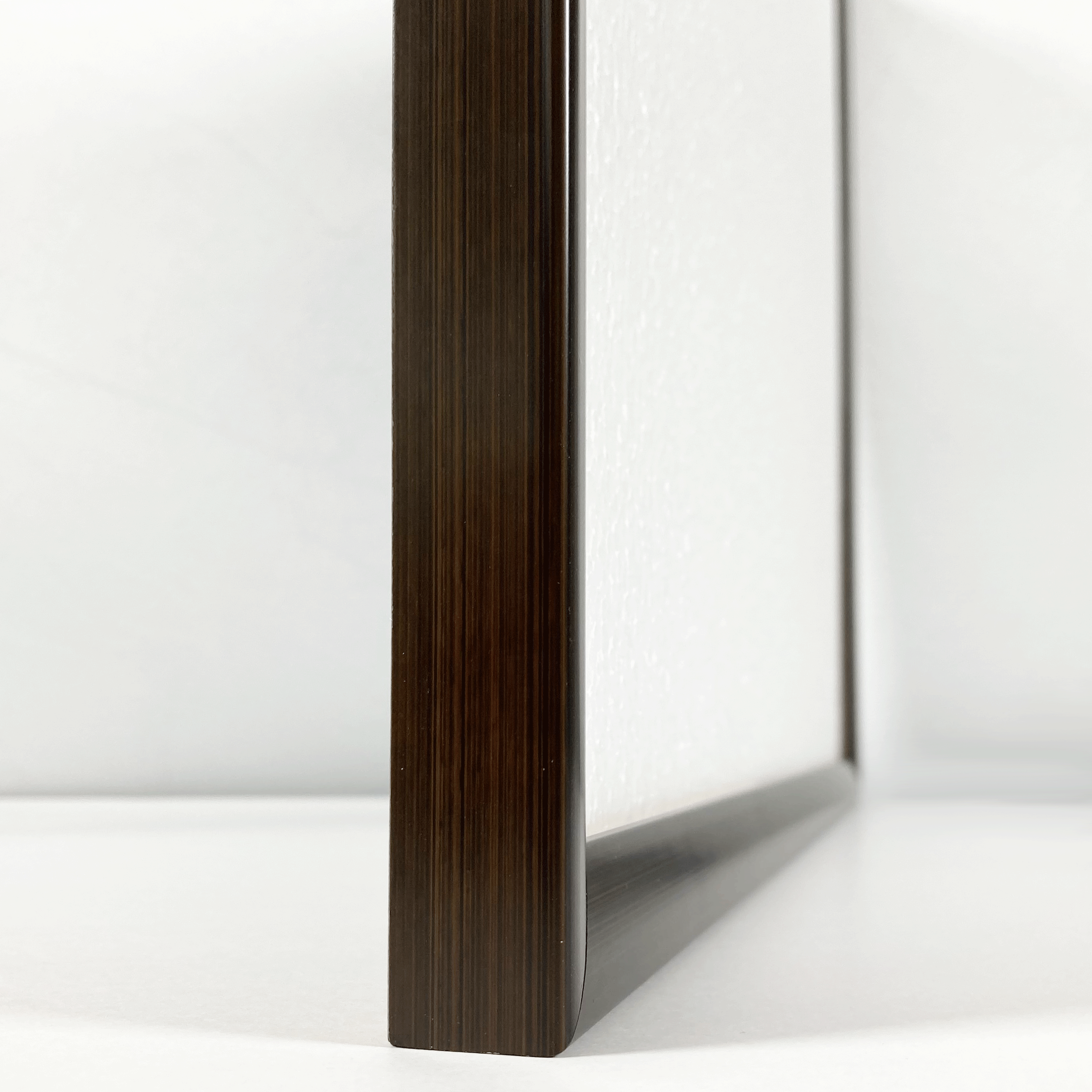 Shakugan no Shana, 88Graph #8 / Noizi Ito
---
This 88Graph is from an illustration drawn as a key visual for the anime "Shakugan no Shana III: Final".

On the Original, from Noizi Ito
I drew this illustration as a key visual for the anime "Shakugan no Shana III: Final".
The face of Shana needs to be "cute", but I also try to draw it with "cool" and "dignified" in mind.

On the Art Print, from EDITION88
One of the features of the illustrations in which Shana is depicted is a flame that burns so energetically that you can almost hear the sound.

In EDITION88, the highlights of the droplets are individually covered with aurora glitter powder to emphasize a three-dimensional glow.
The same glitter powder is also used on the pendant and sword to express the reflection of light.

The contrast between Shana's dignified and powerful stand and her cuteness is striking.

The mat used for 88Graph of Shakugan no Shana was made by combining a red mat and a black mat. By cutting a narrow groove 1 cm outward from the window portion of the mat, the red paper-colored line of the combined paper becomes a double line with the mat's cutting edge portion, surrounding the image and making it even more gorgeous.

●Hand-signed by Noizi Ito
●Limited edition of 200 (International edition 100 , Regular edition 100 )
●Medium: 88 Graph (Giclée on fine art paper, Aurora glitter powder)
●Black charcoal Frame (Wood, UV Resistant Acrylic) / Unframed
●Size
 ▸Image size 367 x 290mm / 14.41x 10.24inch
 ▸Sheet size  412 x 320mm / 16.22x 12.60inch
 ▸Frame size 541 x 426 x 21.5mm / 21.30 x 16.77 x 0.85inch
●Officially licensed by Straight Edge Inc./KADOKAWA CORPORATION
●Manufactured by EDITION88
●Certificate of Authenticity
©高橋弥七郎/いとうのいぢ/アスキー・メディアワークス/『灼眼のシャナF』製作委員会/MBS
Please choose 'Frame' or 'Unframed'.
SHIPPING DATE: Within 2 months after receiving your order
Important Notice
●Since this product is made to order, please allow a certain amount of time for shipping. 
●Our products are shipped from Japan and may be subject to customs duties, import taxes, customs fees, etc. in the destination country. EDITION88 DOES NOT collect those fees directly and therefore those are not included in your total amount due. Please read our policies before placing your order.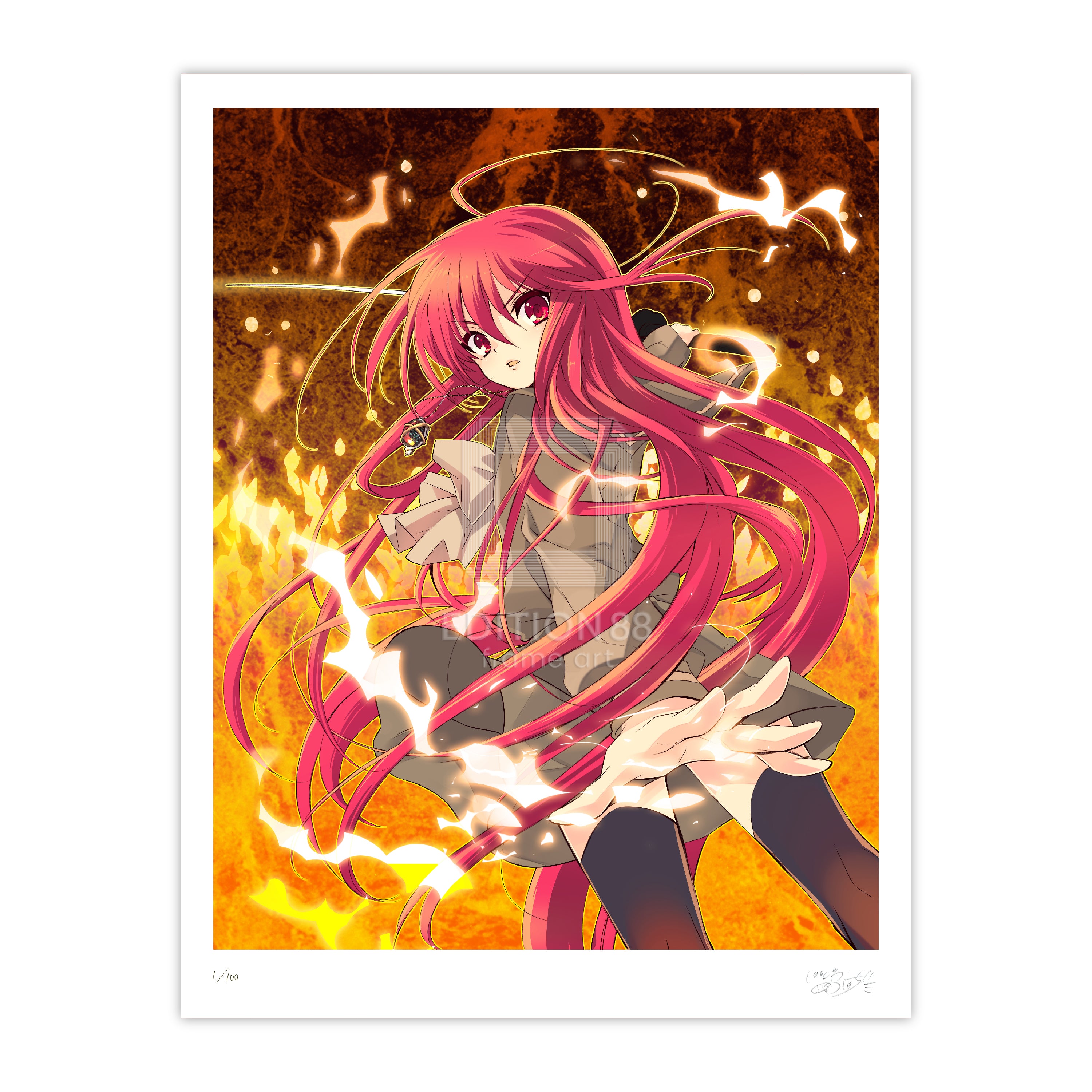 Shakugan no Shana, 88Graph #8 / Noizi Ito
Sale price

$253.00 USD
Regular price
Choose options