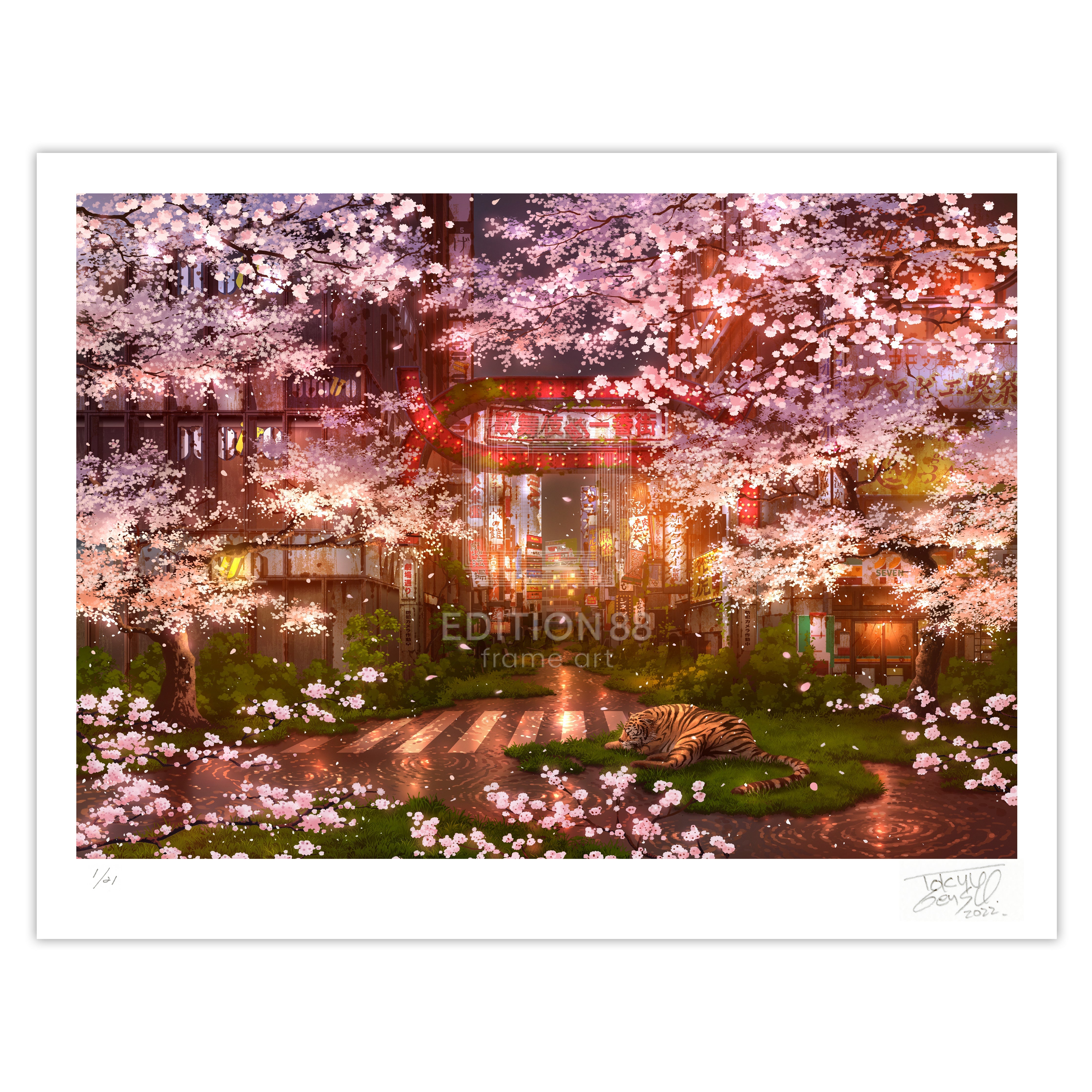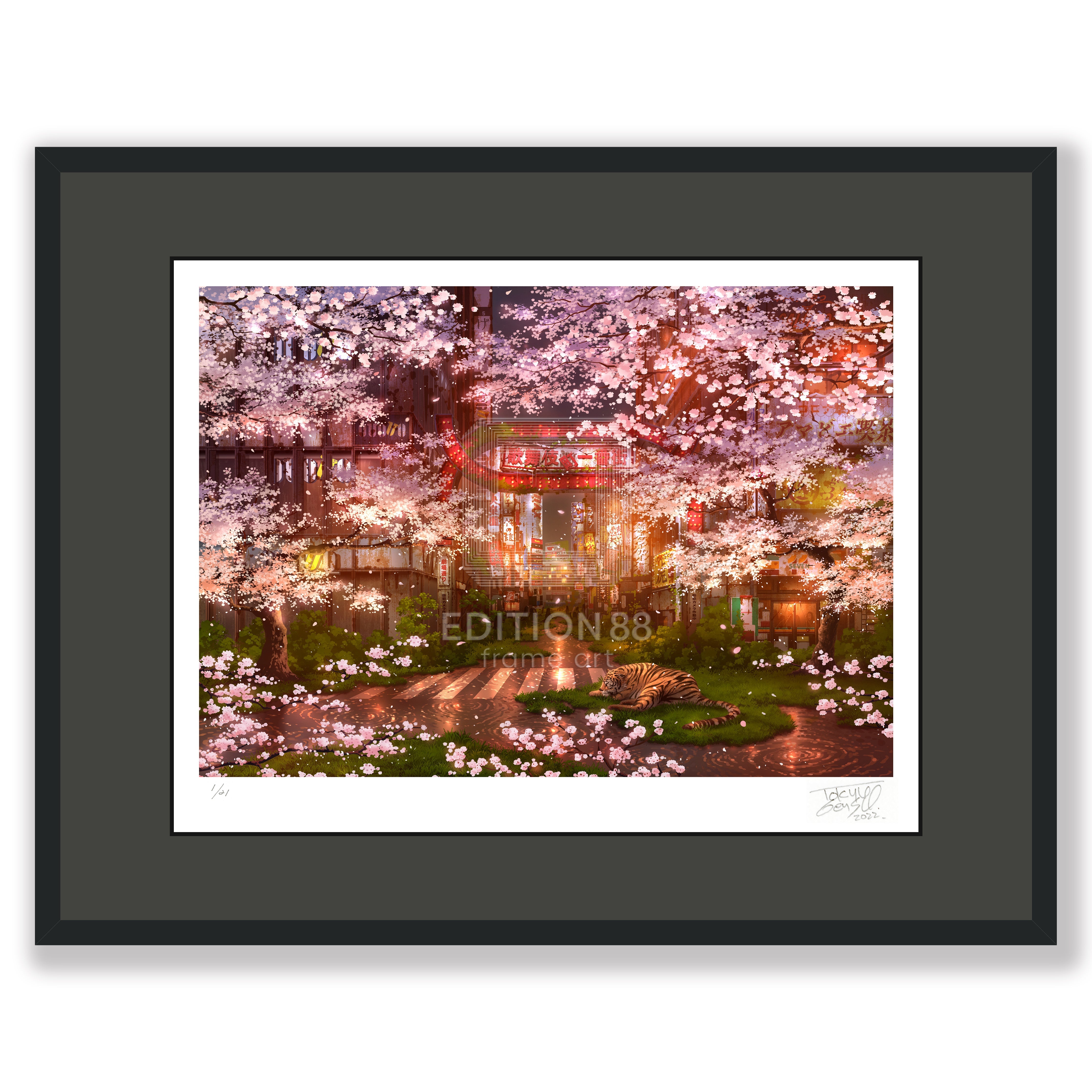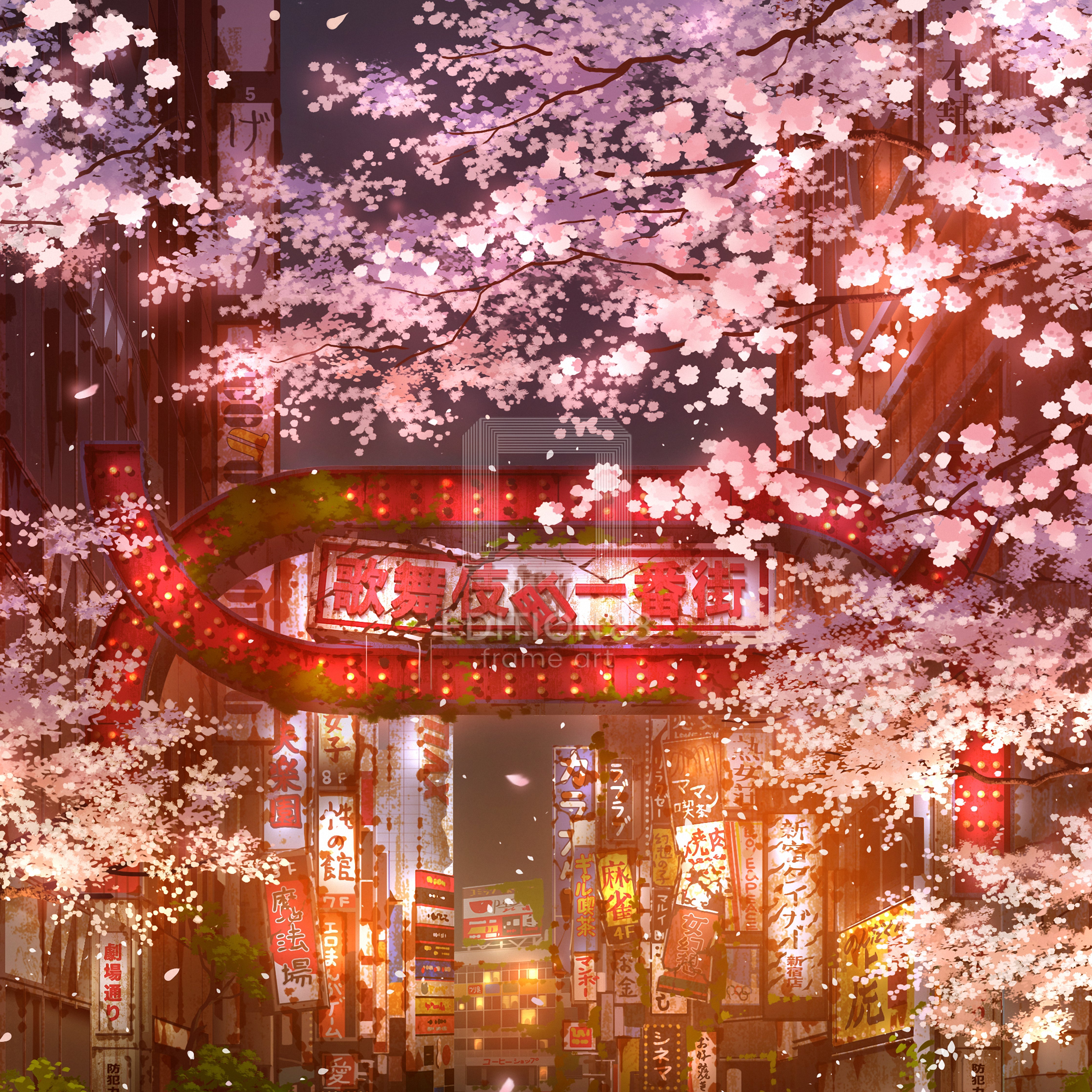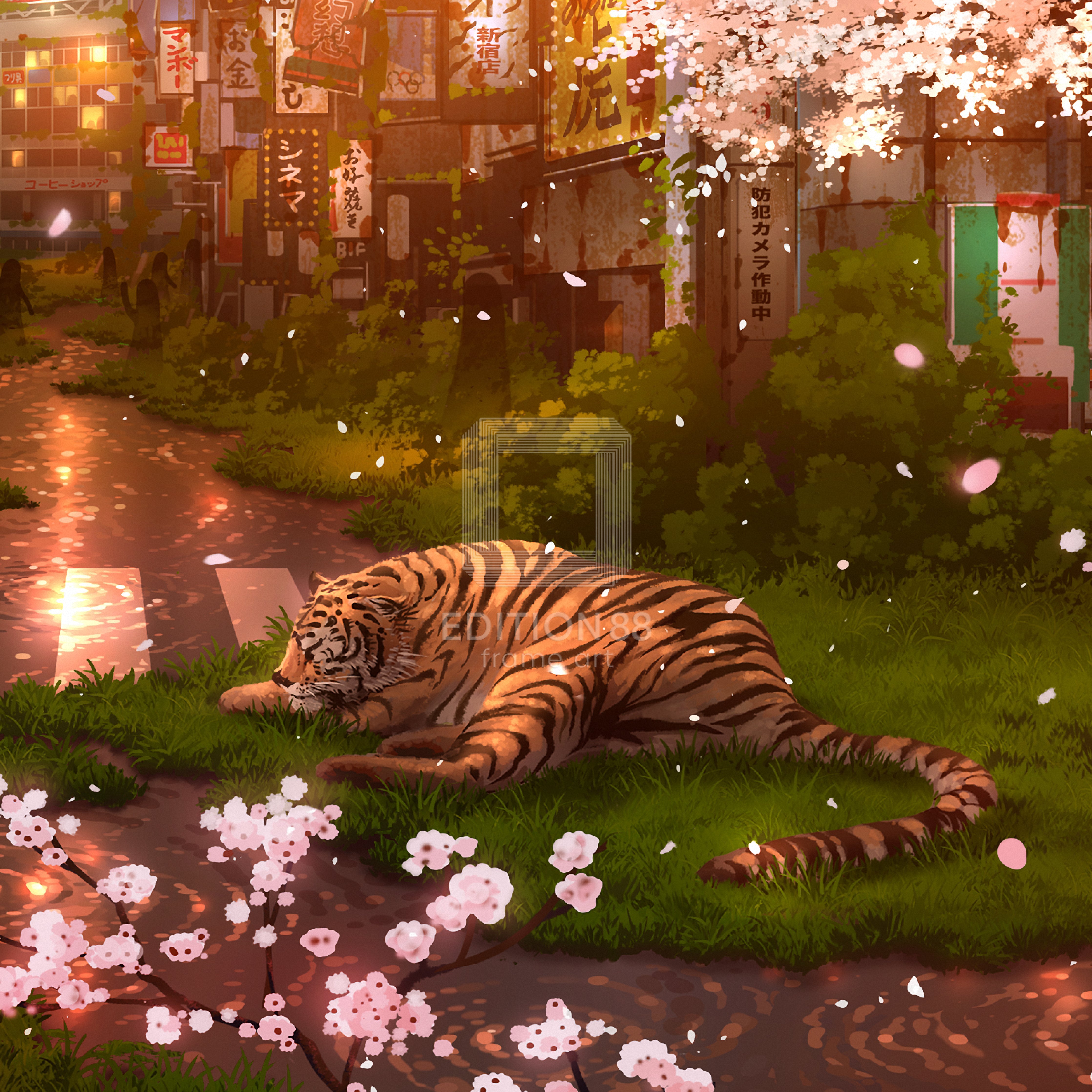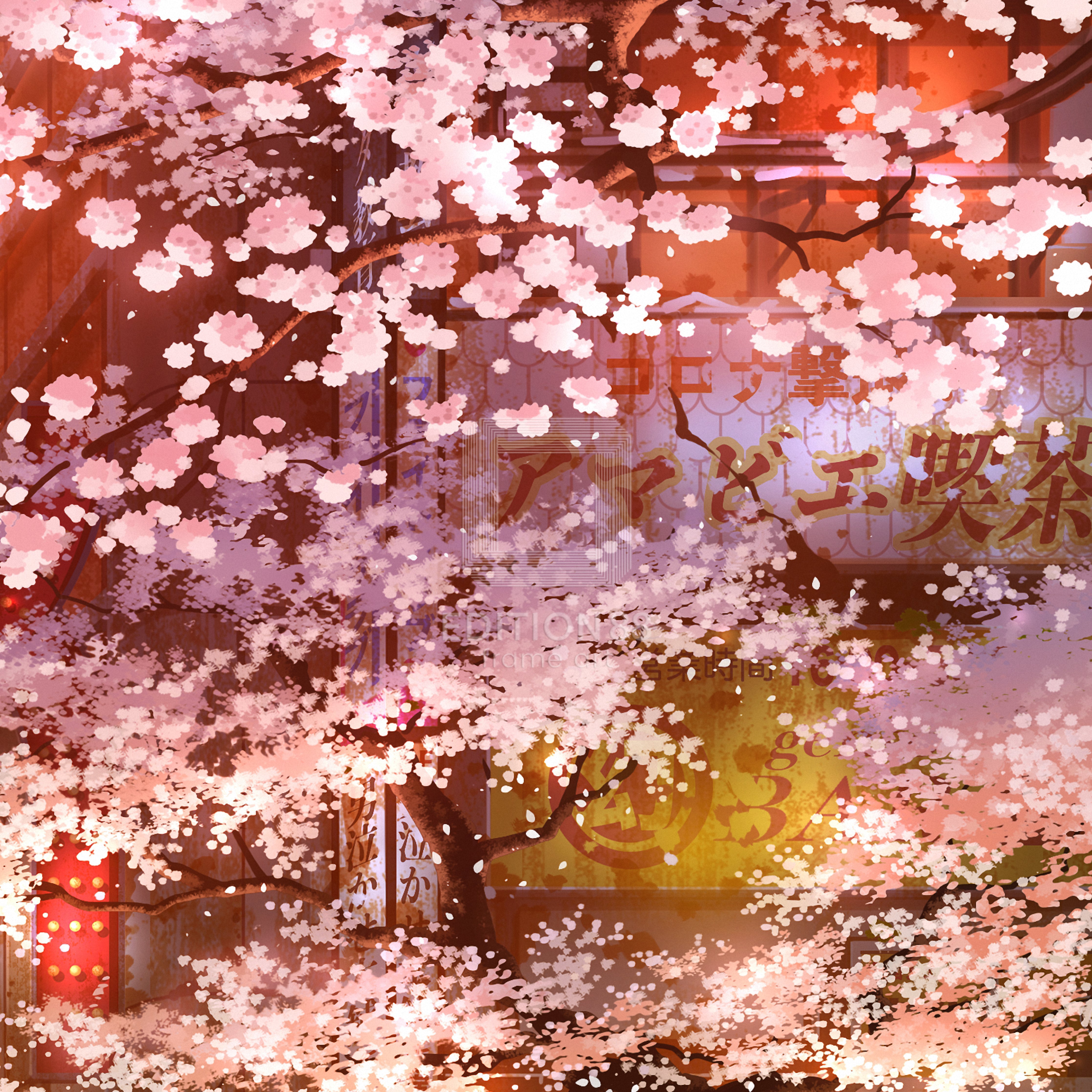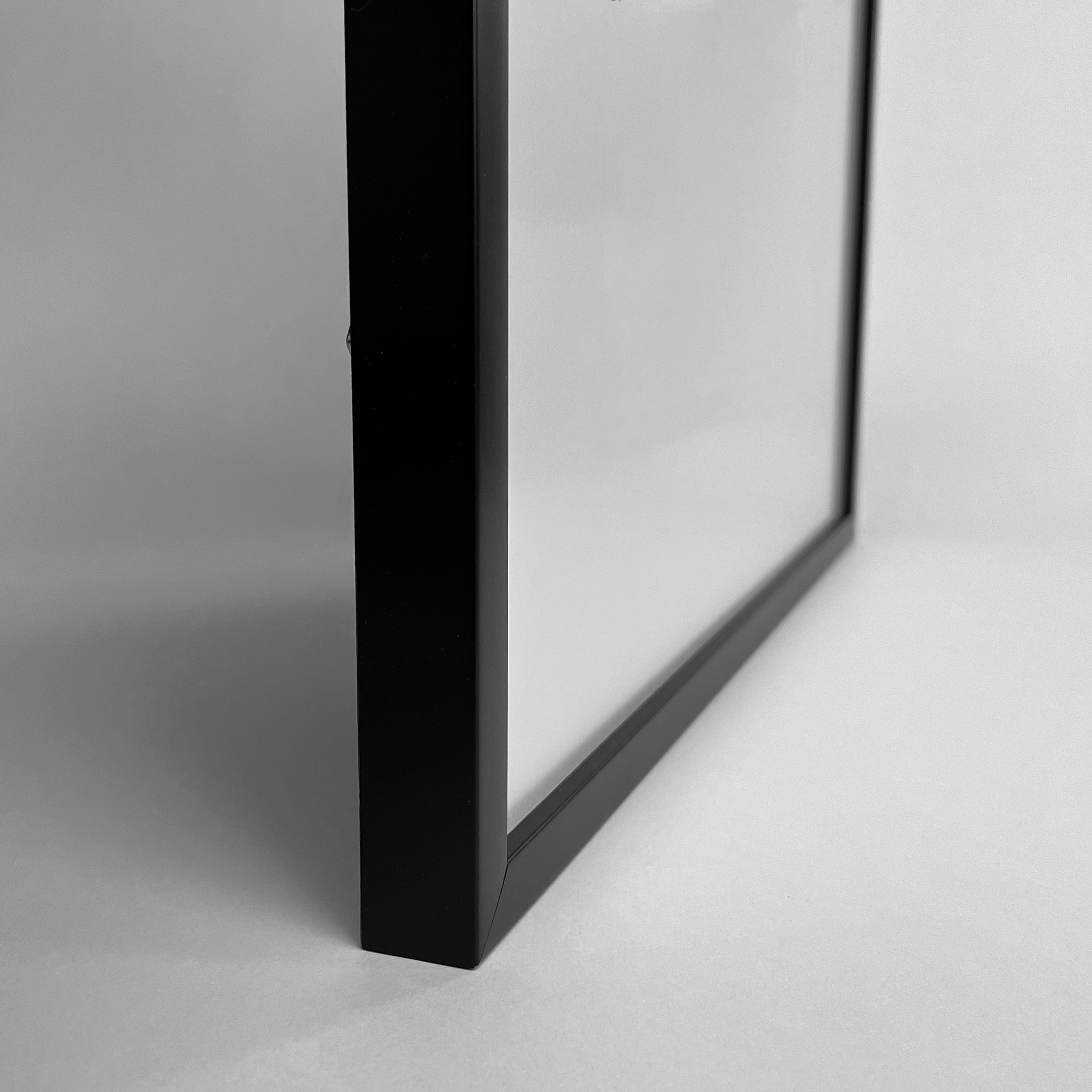 Tokyo Genso / 88Graph 'Kabukicho Genso'
---
Free international shipping
The largest entertainment district in Japan is Shinjuku Kabukicho. The town's symbol, "Kabukicho Ichibangai," is prominently displayed on a red signboard. The night sky is filled with cherry blossoms that are in full bloom all over it. In the middle is a tiger. The Japanese proverb "If you drink sake, you become a tiger" served as the inspiration for the creation.

When interviewed previously, Tokyo Genso said.

"Shinjuku has appeared in quite a number of my works, so I assumed Kabukicho was the only option. Although I had visited Kabukicho frequently to take pictures and had been considering creating new works, I had been struggling with it for a while—close to ten years, I believe. My works turned out to be completely uninteresting. (omitted) But I was certain it had to be here. This signboard was really impressive."

"It's said that drinking turns a guy into a tiger. I had a vision of a drunken, dozing tiger. I thought it would fit my work of Kabukicho."

On the Art Print, from EDITION88
We first spent a lot of time meticulously recreating the vibrant cherry blossoms because they are so striking and occupy the entire screen. In order to preserve the details in the dark areas, we paid close attention to the contrast.

●Hand-signed by Tokyo Genso
●Limited edition of 21
●Medium: 88 Graph (Giclée on fine art paper)
●Black Frame (Wood, UV Resistant Acrylic) / Unframed
●Size
 ▸Image size 357 x 252mm / 14.06 x 9.92inch
 ▸Sheet size 397 x 302mm / 15.63 x 11.89inch
 ▸Frame size 525 x 410 x 20mm / 20.67 x 16.14 x 0.79inch
●Officially licensed by Tokyo Genso
●Manufactured by EDITION88
●Certificate of Authenticity

(C)TOKYO GENSO
Please choose 'Frame' or 'Unframed'.
SHIPPING DATE: Within 2 months after receiving your order      
Important Notice
●Since this product is made to order, please allow a certain amount of time for shipping. 
●Our products are shipped from Japan and may be subject to customs duties, import taxes, customs fees, etc. in the destination country. EDITION88 DOES NOT collect those fees directly and therefore those are not included in your total amount due.  Please read

 

our policies

 

before placing your order.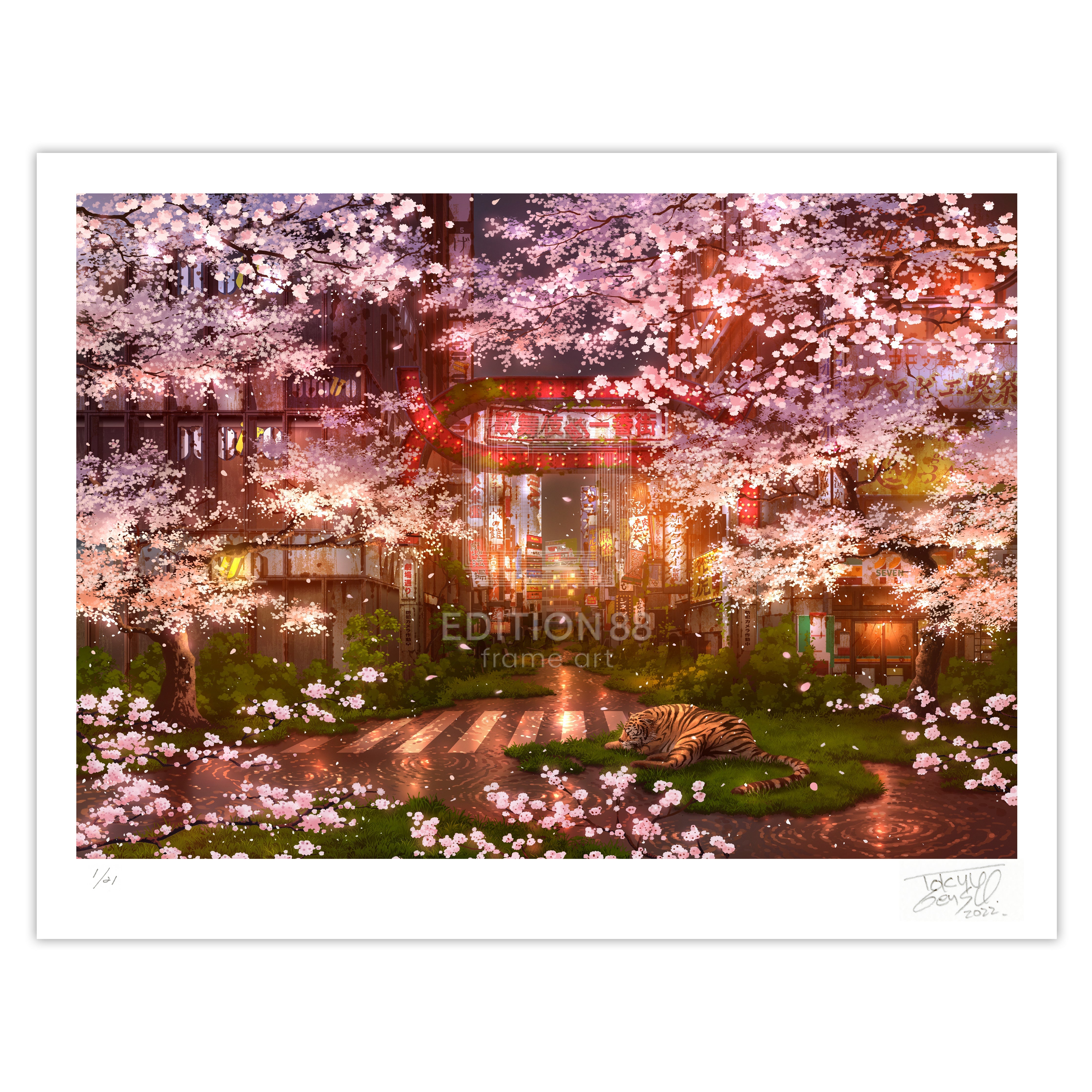 Tokyo Genso / 88Graph 'Kabukicho Genso'
Sale price

$192.00 USD
Regular price
Choose options