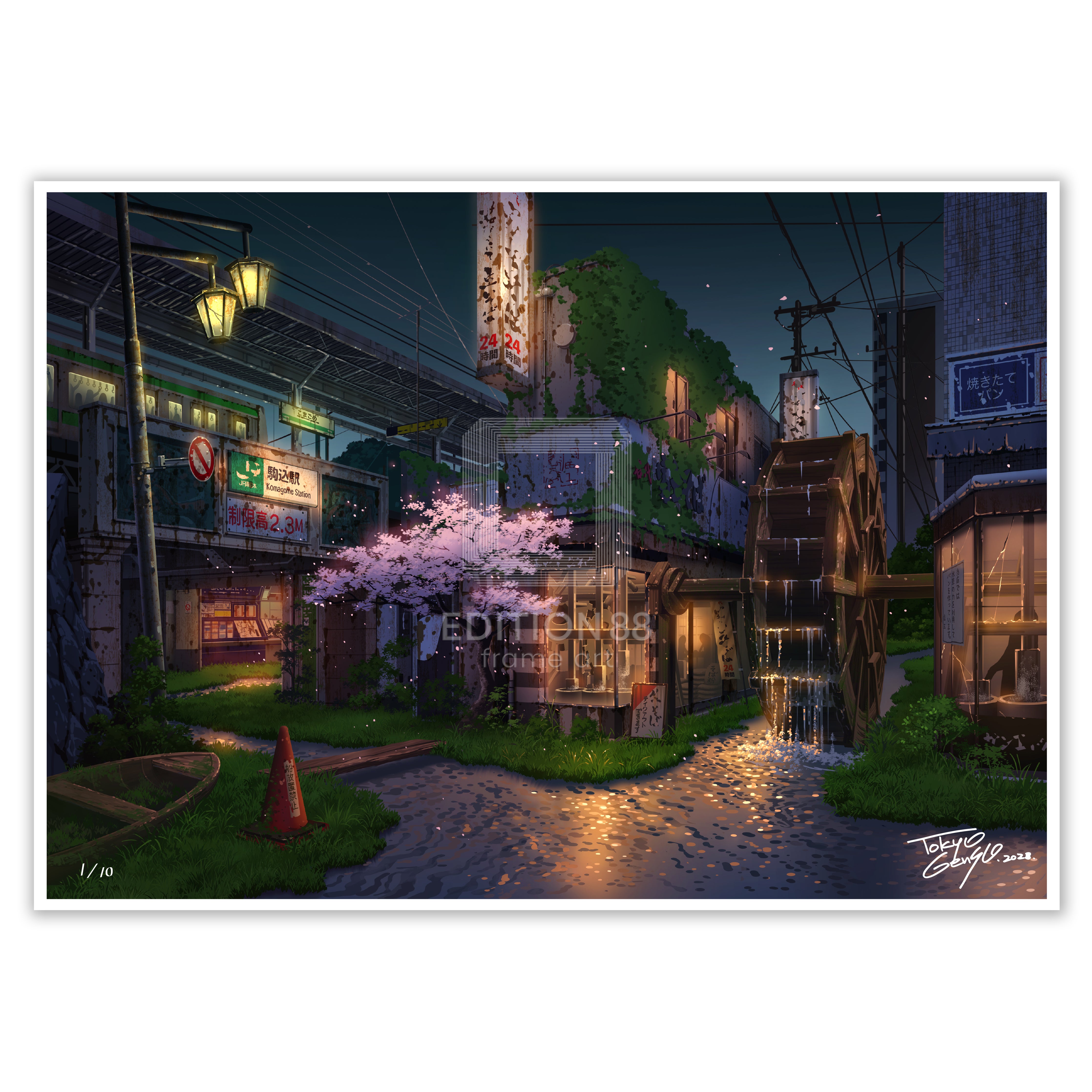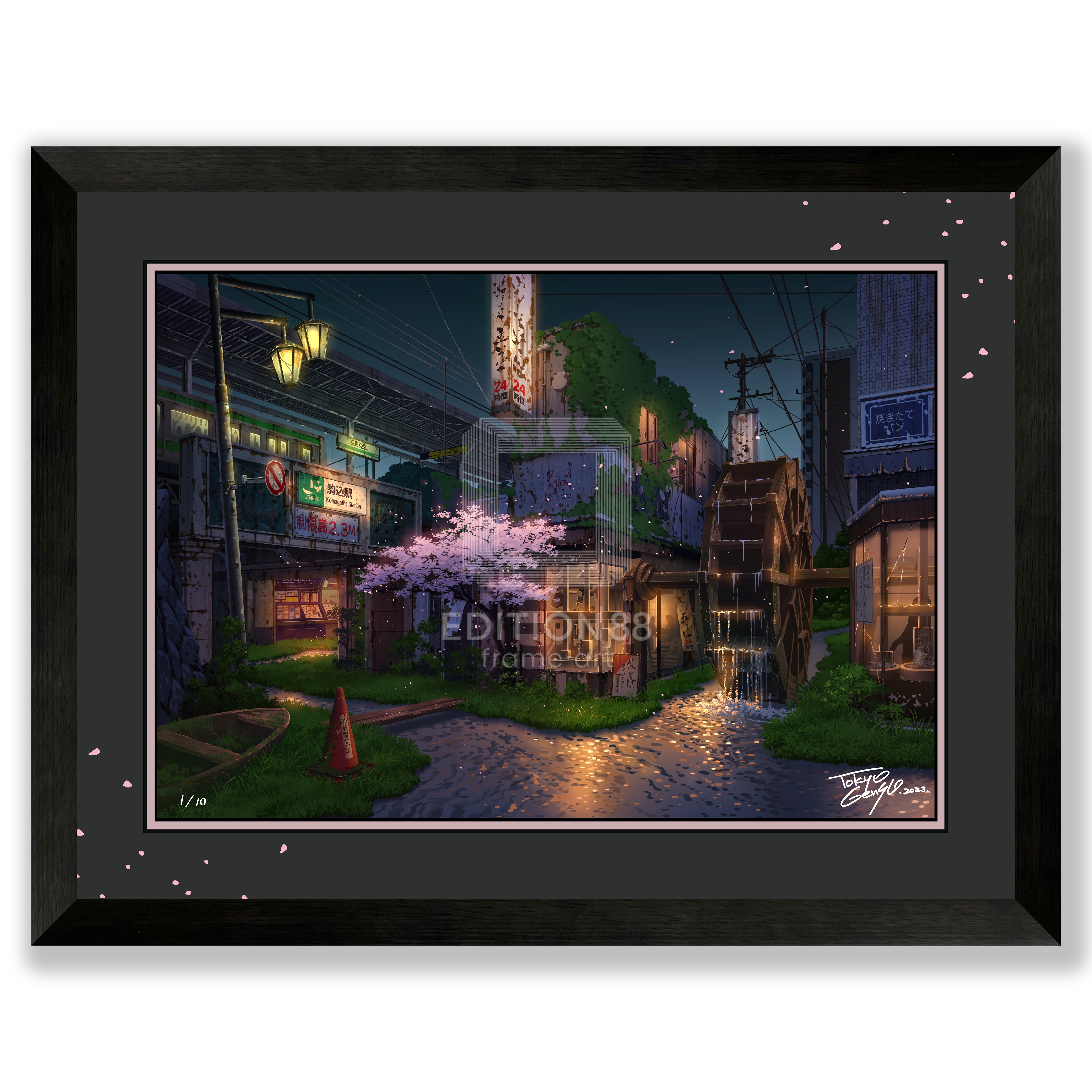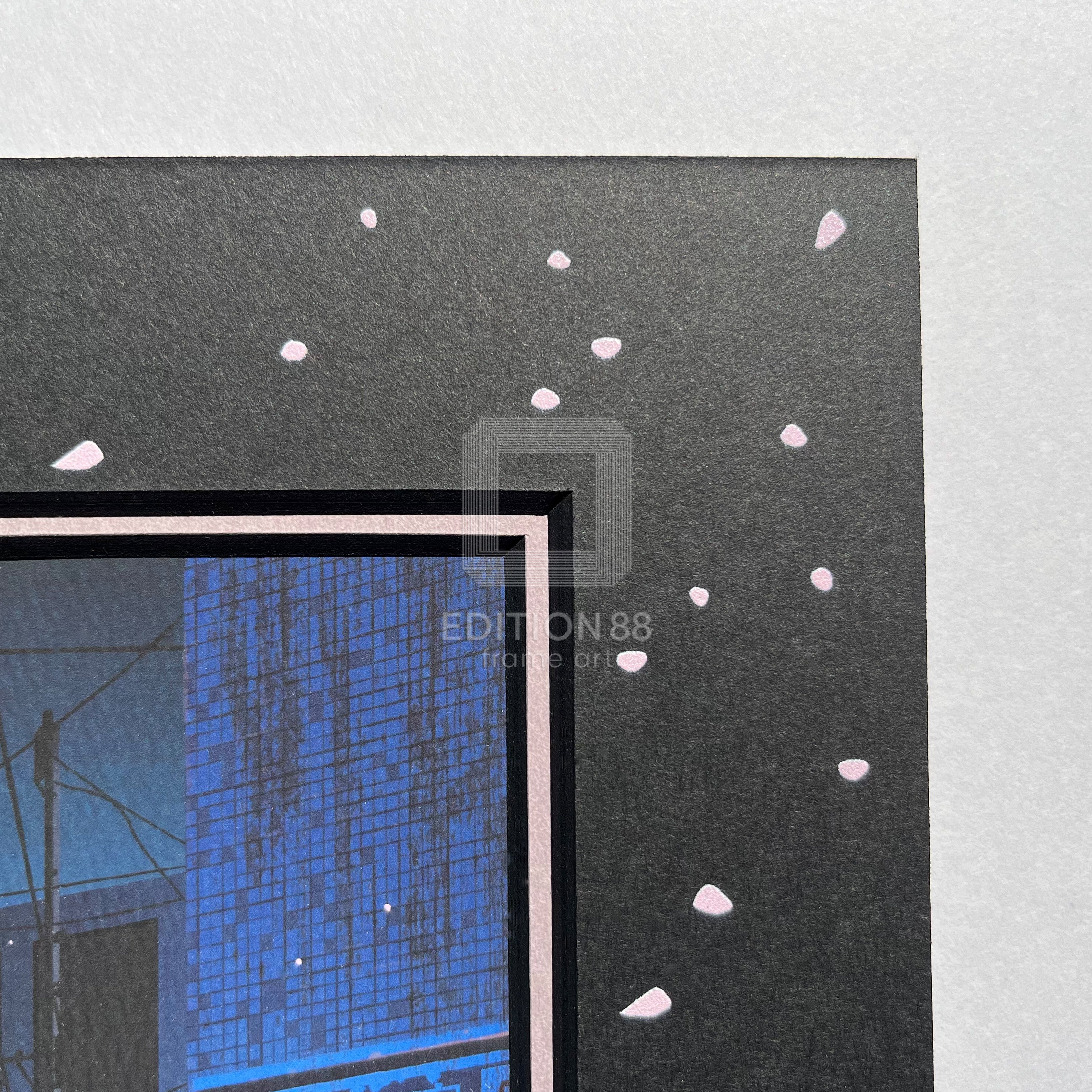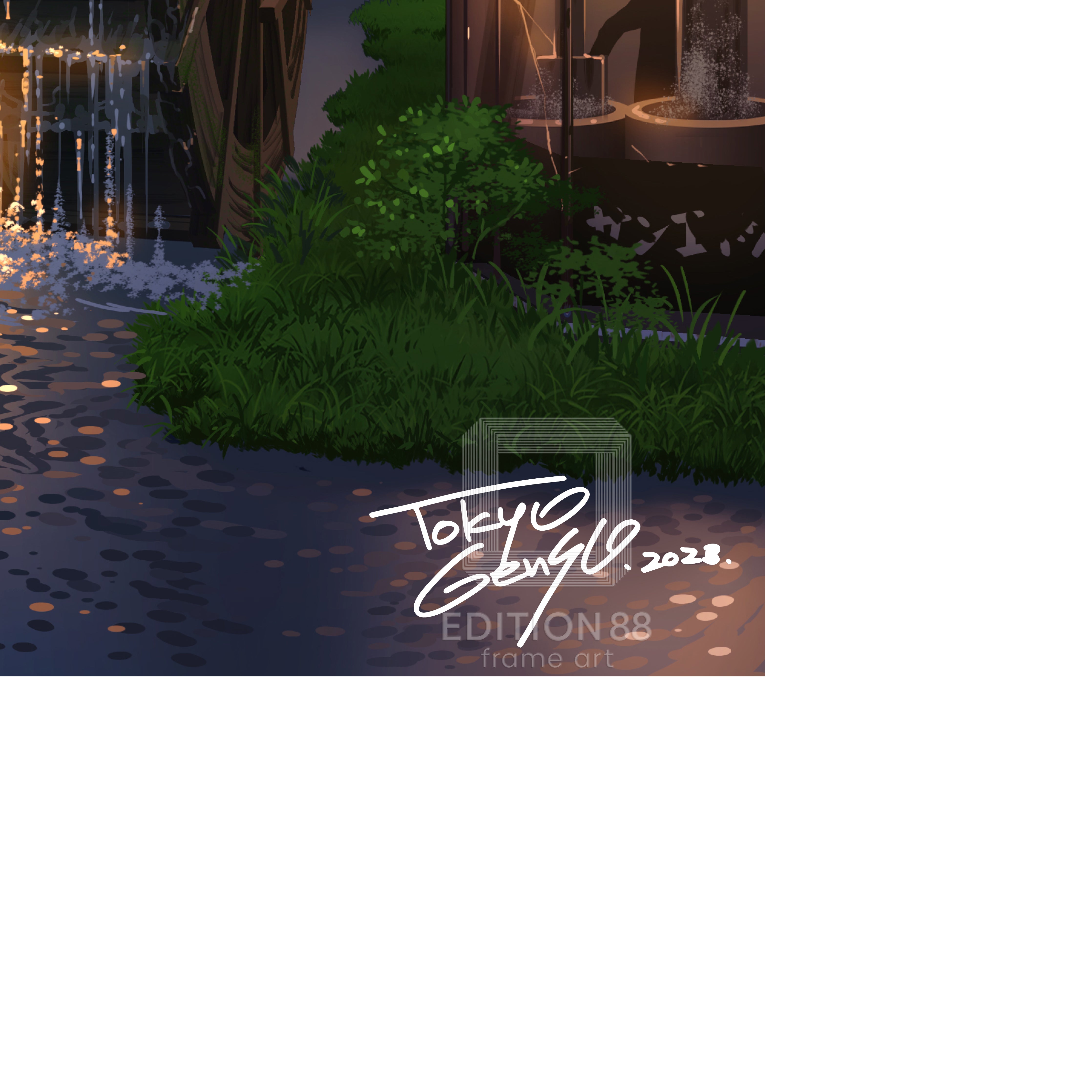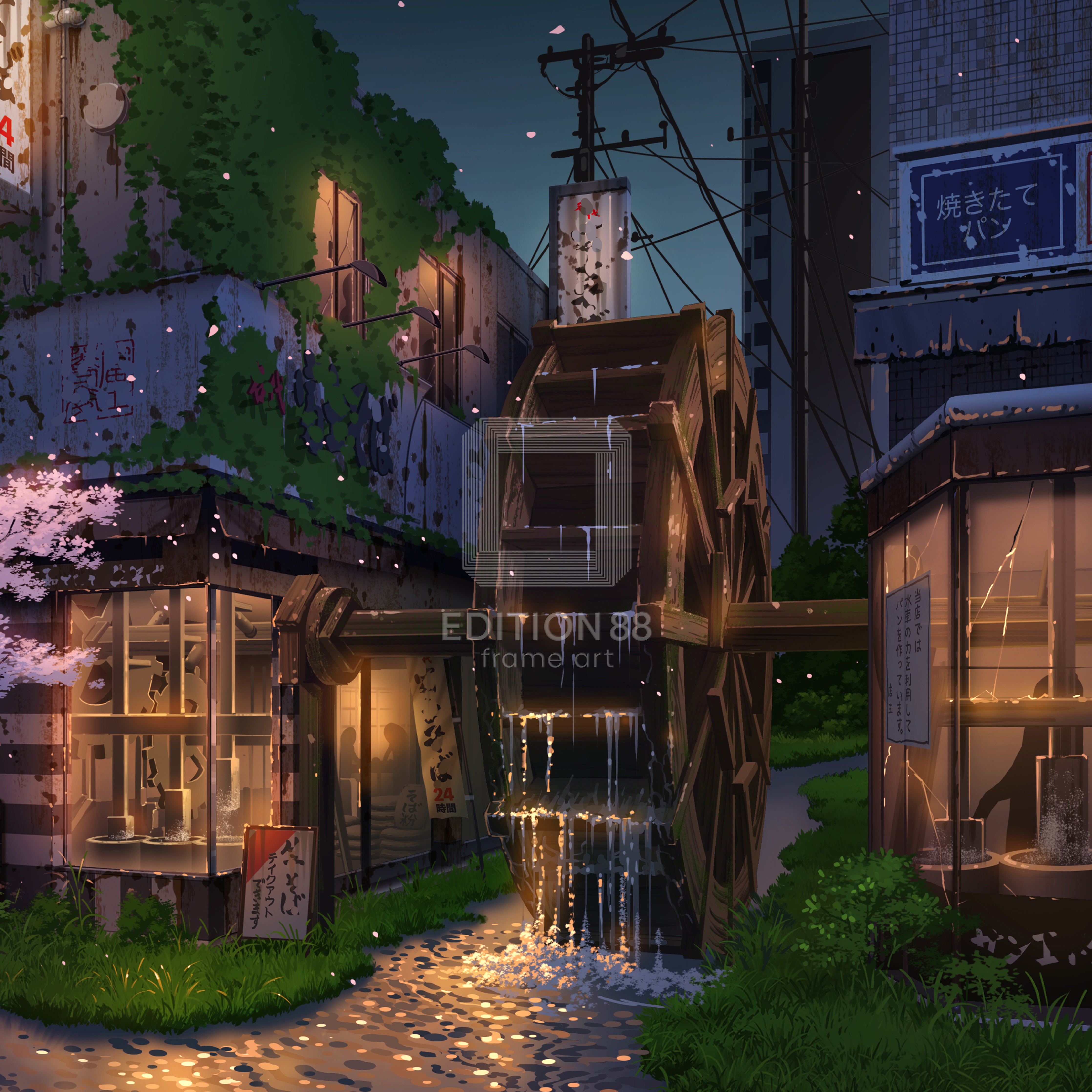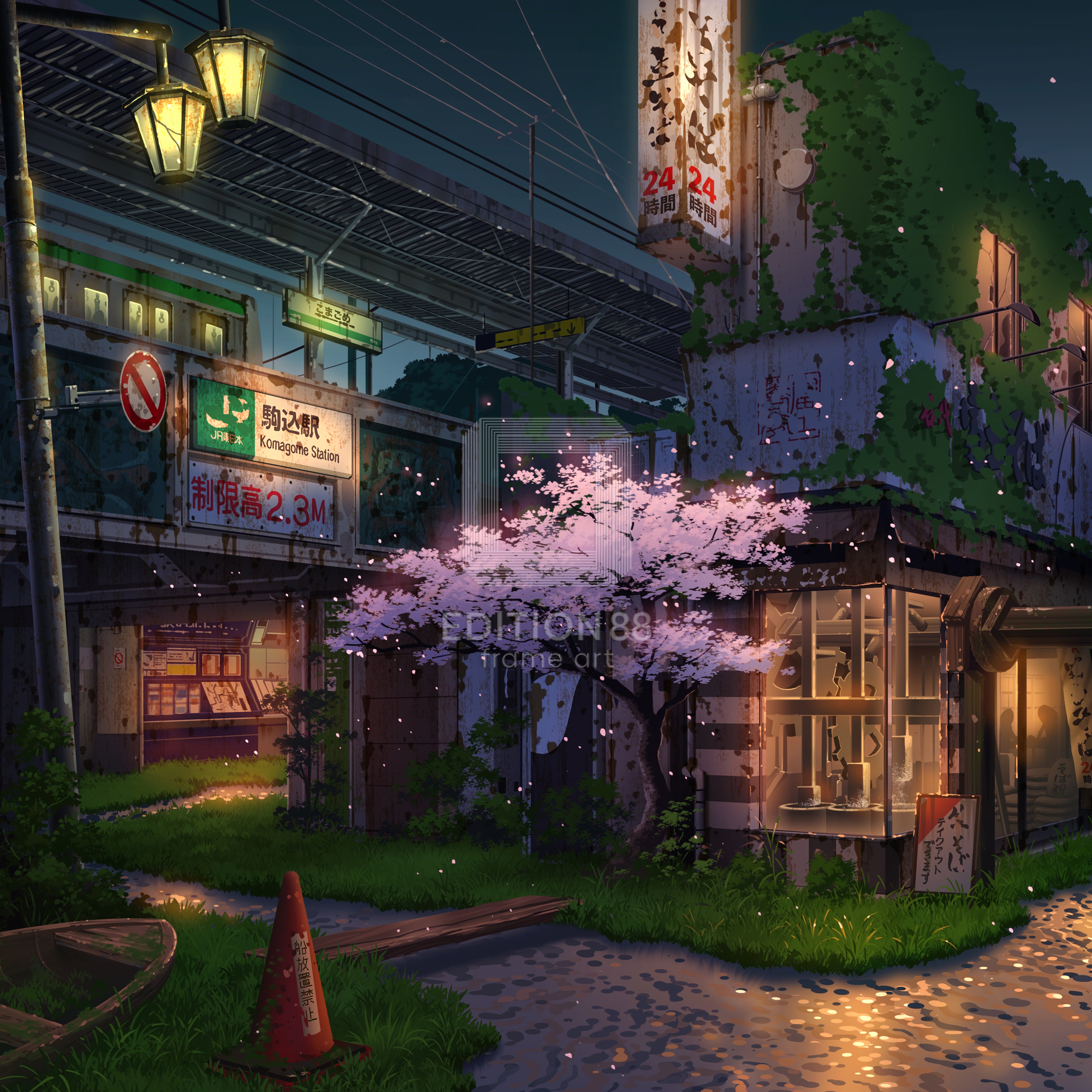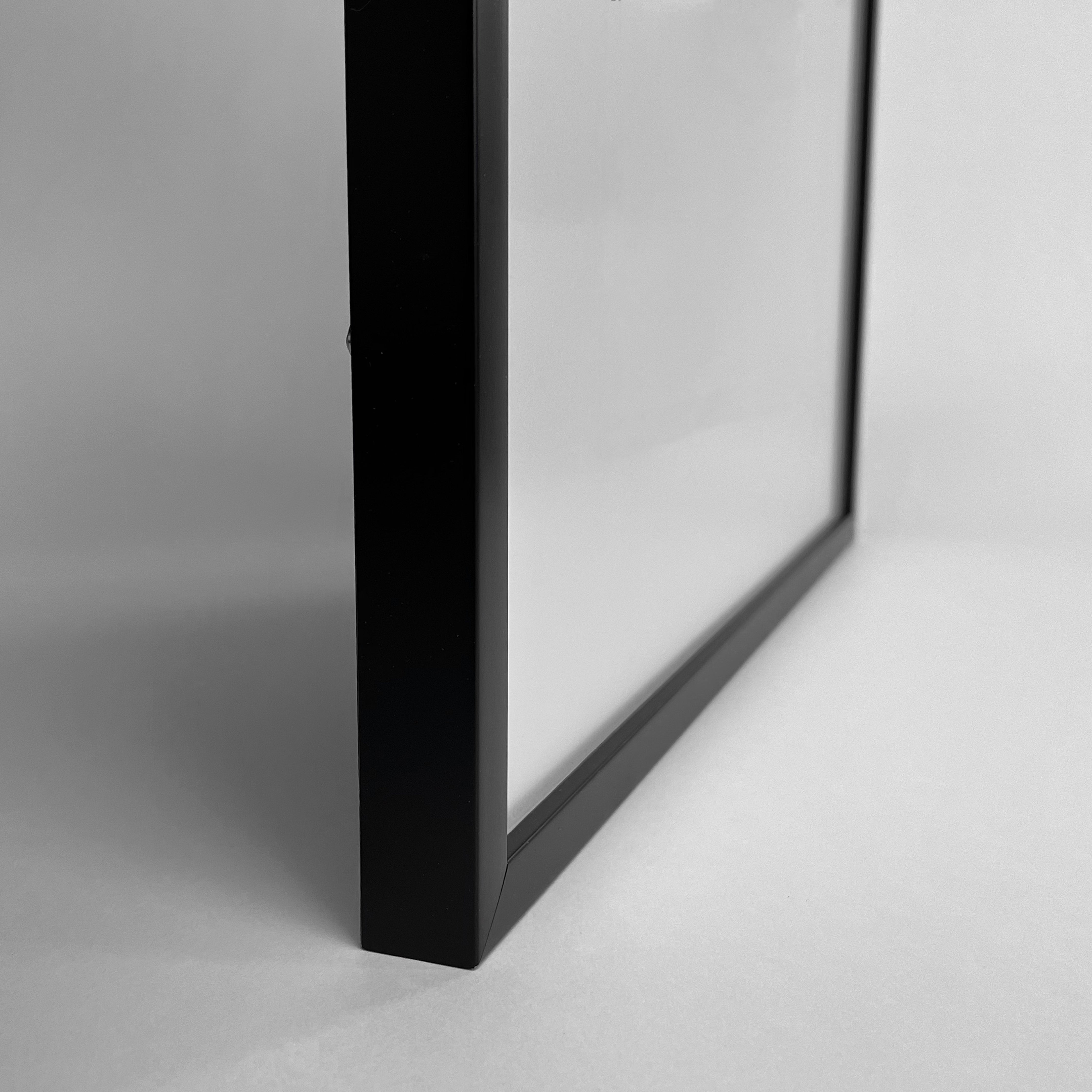 Tokyo Genso / 88Graph 'Komagome Genso'
---
Free international shipping
This 88Graph is from the illustration based on "Komagome Station" in Tokyo.
On the Original, from Tokyo Genso
The east exit ticket gate of Komagome Station on the Yamanote Line is located under the elevated railroad tracks, and I found it very nostalgic and decided to make it into a work of art.
There used to be a famous soba noodle chain restaurant on the side of it and a delicious-looking bakery across the path, and it suddenly occurred to me that if there were a big waterwheel here, I could use its power to draw flour for both.
Both stores are now closed, and I feel a sense of fate that I was able to paint this work.
The cherry blossoms illuminated by the lights of the station swaying in the pleasant night breeze are very impressive, and I am happy to have been able to depict them in this work.
On the Art Print, from EDITION88
We paid particular attention to the colors of the cherry blossoms in this work, as the nighttime cherry blossoms illuminated by the lights are fascinating.
We were careful not to submerge the blue of the sky, the buildings, and the surface of the water.
For the mat, we incorporated a design that looks like cherry blossom petals sprinkled on it.
●
Hand-signed by Tokyo Genso
●Limited edition of 10
●
Medium: 88 Graph
 (
Giclée on fine art paper)
●
Black Frame

 
(Wood, UV Resistant Acrylic) 
/ Unframed
●Size
 ▸Image size 215 x 304mm / 8.46 x 11.97inch
 ▸Sheet size 225 x 312mm / 8.86 x 12.28inch
 ▸Frame size 310 x 400x 35mm / 12.20 x 15.75 x 1.38inch
●Officially licensed by Tokyo Genso
●Manufactured by EDITION88
●Certificate of Authenticity
(C)TOKYO GENSO
Please choose 'Frame' or 'Unframed'.
SHIPPING DATE: Within 2 months after receiving your order      
Important Notice
●Since this product is made to order, please allow a certain amount of time for shipping. 
●Our products are shipped from Japan and may be subject to customs duties, import taxes, customs fees, etc. in the destination country. EDITION88 DOES NOT collect those fees directly and therefore those are not included in your total amount due.  Please read

 

our policies

 

before placing your order.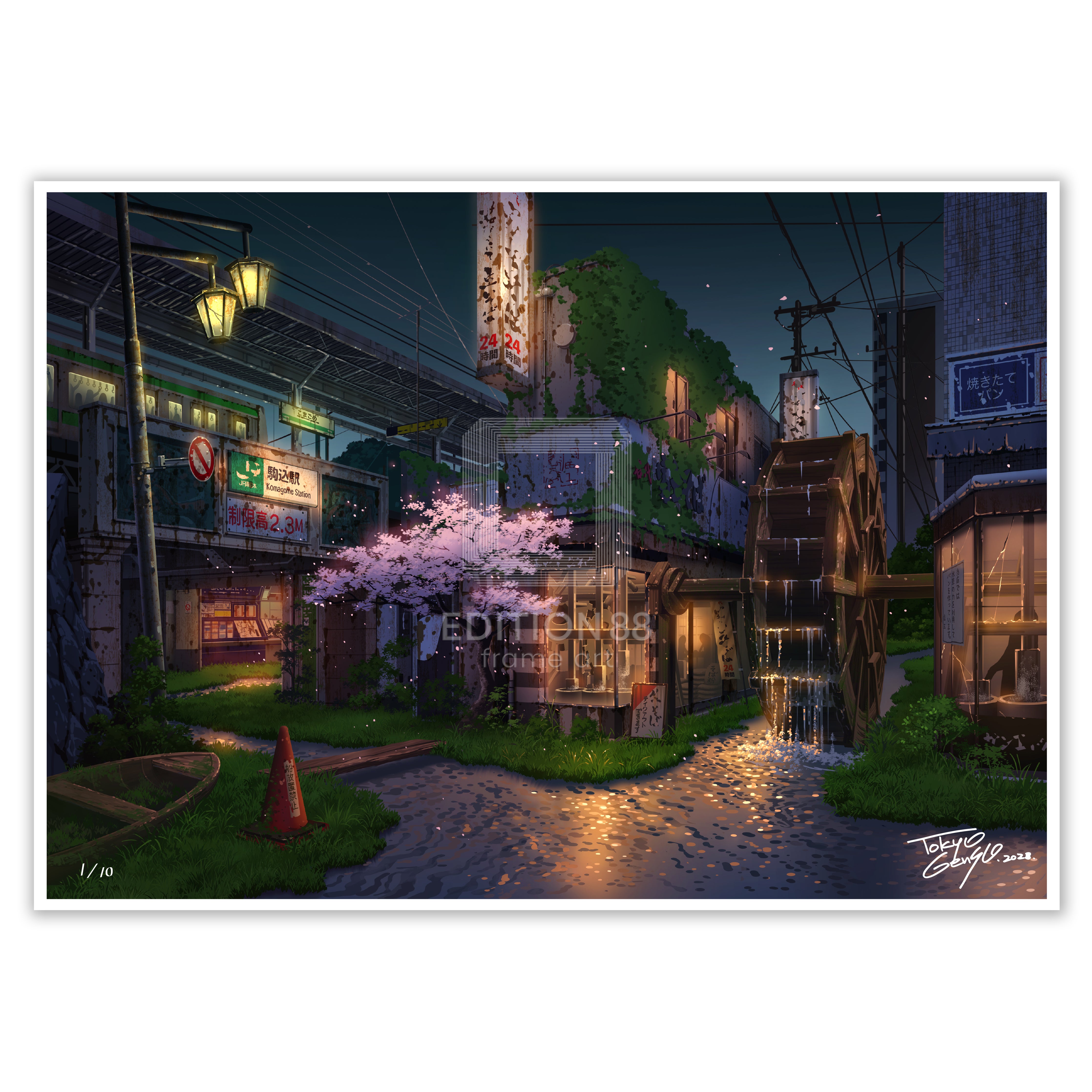 Tokyo Genso / 88Graph 'Komagome Genso'
Sale price

$220.00 USD
Regular price
Choose options