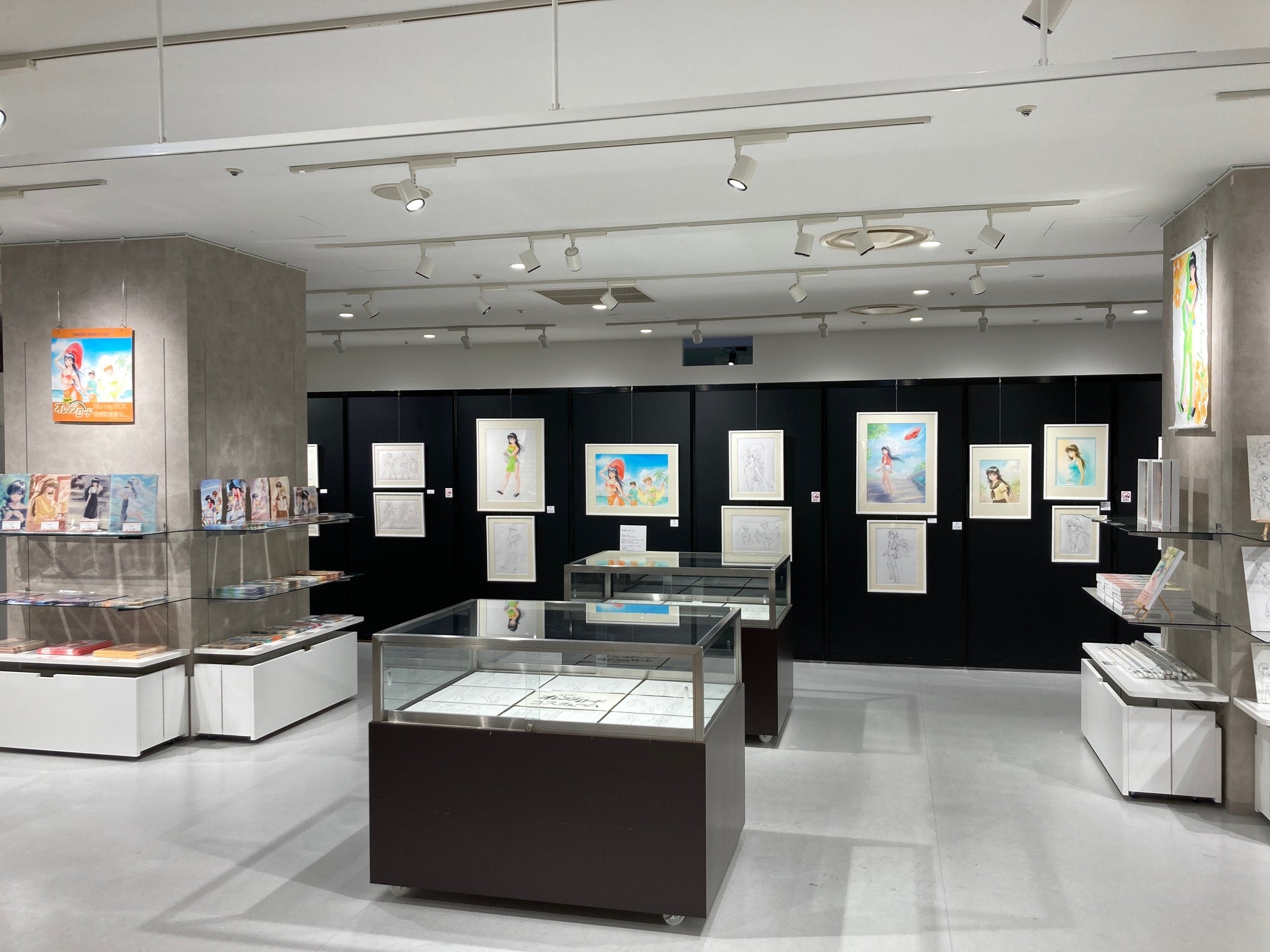 KIMAGURE ORANGE ROAD ANIME BLU-RAY BOX RELEASE COMMEMORATION EXHIBIT
EVENT REPORT
This exhibition was held in Yokohama on June 3 to 20, 2022, to commemorate the release of the anime "Kimagure Orange Road" Blu-ray box.
The anime version of Kimagure Orange Road was broadcast from 1987 to 1988. Akemi Takada, who was in charge of the character design, kept various pencil drawings of the characters that were used during the production of the anime. In this exhibition, those pencil drawings and setting materials are framed and specially displayed. The original drawings by Akemi Takada, which depict the heroine Madoka Ayukawa's various expressions and clothes, with beautiful lines that do not stray, convey the charm of the works of "Kimagure Orange Road".
As the centerpiece of the exhibition, three illustrations were displayed for the first time: an illustration drawn for the "Anime Kimagure Orange Road Blu-ray BOX" an illustration drawn for Madoka Ayukawa's birthday celebration, and an illustration of Madoka wearing an apron drawn especially for this exhibition.